We've got some picky dicks, and we have subjected our junk to just about everything under the sun. In other words, we know a good sex toy when we see it – or feel it, rather. We also know how difficult it can be to find a good fake vagina that completely empties your balls, and it doesn't help that some of them are crazy expensive.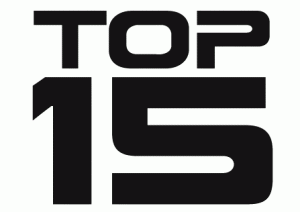 In any event, someone needs to use and review the top rated male sex toys before riots break out among men with painfully swollen crotches. Horny men need help – a carnal hero of sorts. Have no fear, we'll take it from here. There's no need to thank us. The pleasure is all ours (seriously).
Our Top 15 Best Sex Toys For Men In 2019:
Listed below are our 15 best male sex toys currently available on the market. We have done our best to be as thorough and objective as possible, given the fact that we went balls deep in all of them and eventually discovered our own favorites. Here is what we think you should check out:
---
We thought that the original Kiiroo Onyx was cool, and we appreciated the fact that it's designed for both solitary and couples play. Now they came up with the new sex toy for men - the Kiiroo Onyx 2 ! So if you were wondering what is the best male sex toy for the year 2018, this is our pick.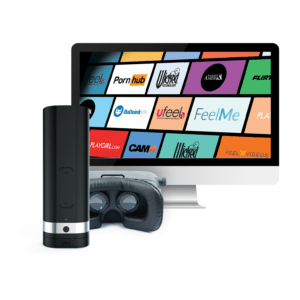 It is a lightweight, hands-free, silent & wireless electric male sex toy using a patented Fleshlight™ Superskin™ sleeve, which is already a terrific selling point.
This device can also be enjoyed with a VR set to create interactive virtual porn using a live video feed from your partner (if they have a Kiiroo Onyx or Pearl as well) or with downloadable content or webcam pornstars. It has multiple masturbation modes, it operates quietly (unless on high speed mode) and it can stimulate long distance relationships when used as intended. Some people think it was kind of bulky, but then again it's damn near unrecognizable and therefore easy to hide.
READ THE REVIEW & GET a SPECIAL 15% DISCOUNT CODE!
---
---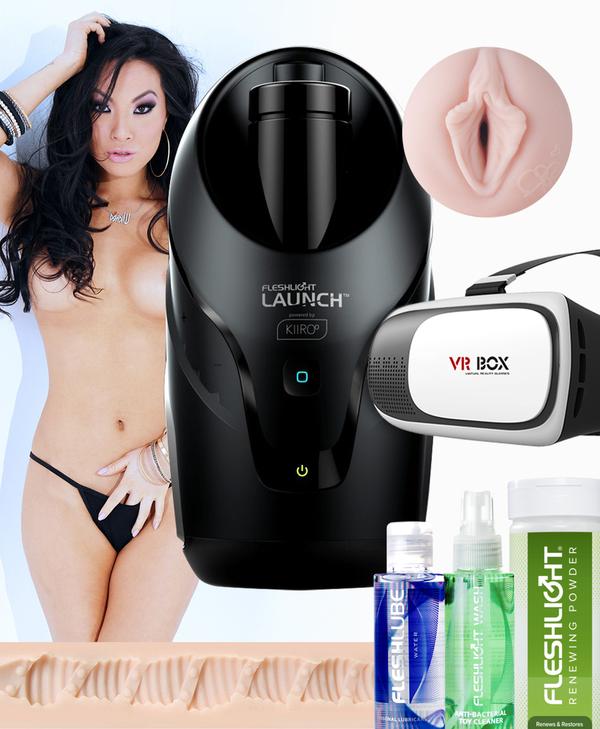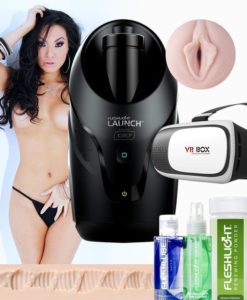 This automatic & handsfree masturbation toy, we assume, was designed for lazy, sexual gluttons who want to fuck something without expending any unnecessary energy.
We love those people. If it weren't for you guys, the world wouldn't have a need for a toy like this – one that can offer a fully automated blowjob by connecting to online databases containing VR and POV porn content(SOLO mode is also possible). No joke, the Fleshlight Launch is the next top male sex toy – a real-life way for mankind to go where no man has gone before: to the world of real-time hands-free masturbation with super intense vulcanic orgasms!
READ THE REVIEW & GET a SPECIAL 10% DISCOUNT CODE!
---
---
If you're into high-tech sex toys, then this boisterous bastard which we call "The Iphone of male sex toys" might be exactly what you've been looking for.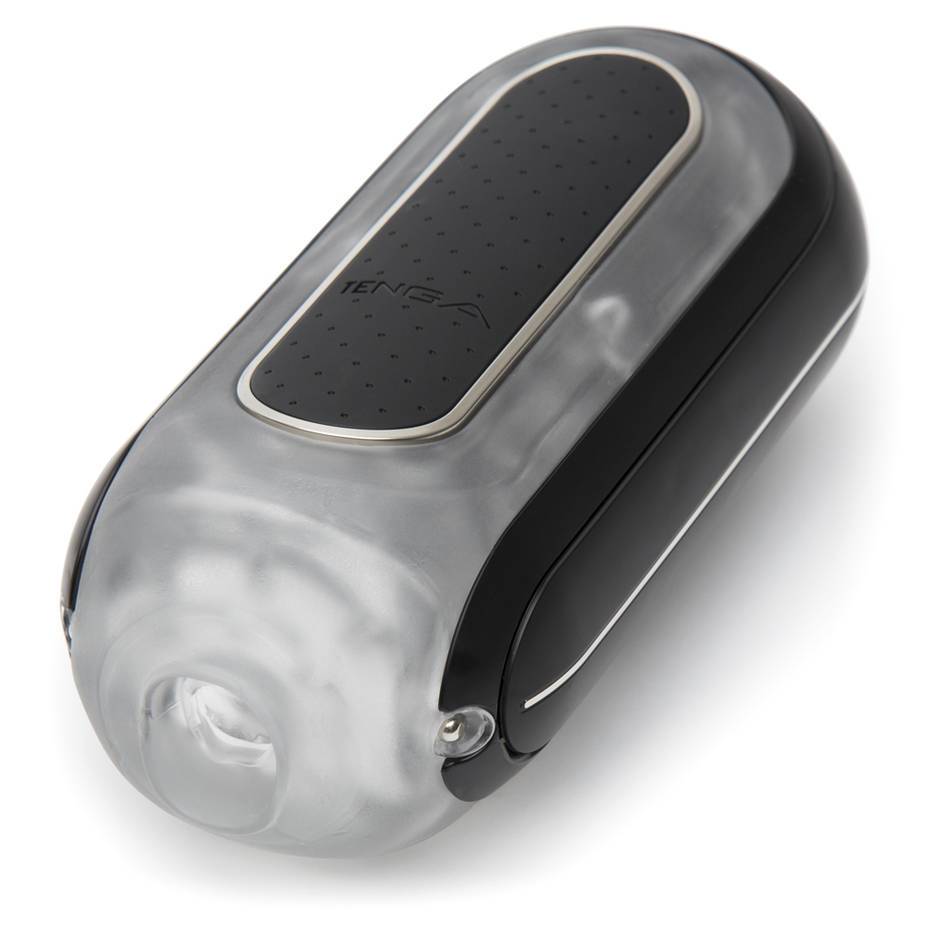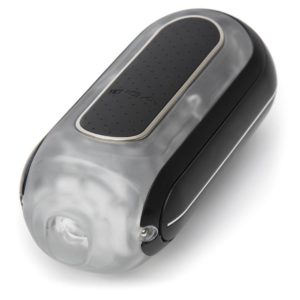 If you're more of a classic man, then you're also in luck. The Flip Zero EV (Electronic Vibration) by TENGA is a one-size-fits-all waterproof (!) male masturbator with plenty of juice to please the techies while also having enough traditional taste to suit the old-school fans. It's almost as though the sex toy gods got together one day and developed a device to cure all ills. At least, that was my first impression.
This thing makes the other toys from the TENGA brand seem like wasteful pieces of expensive garbage, and it's uncertain how the brand will ever improve upon it in the future. I'm not saying there aren't any flaws, it's just that the flaws which do exist are so minor that anyone complaining needs to shut the fuck up. This is what we've been waiting for, boys. It's time to whip out your wallets and put your money where your dick is.
READ THE REVIEW & GET a SPECIAL 15% DISCOUNT CODE!
---
---
Kiiroo Titan looks more like a Bluetooth speaker and less like a jerk-off machine and that might actually be a good thing.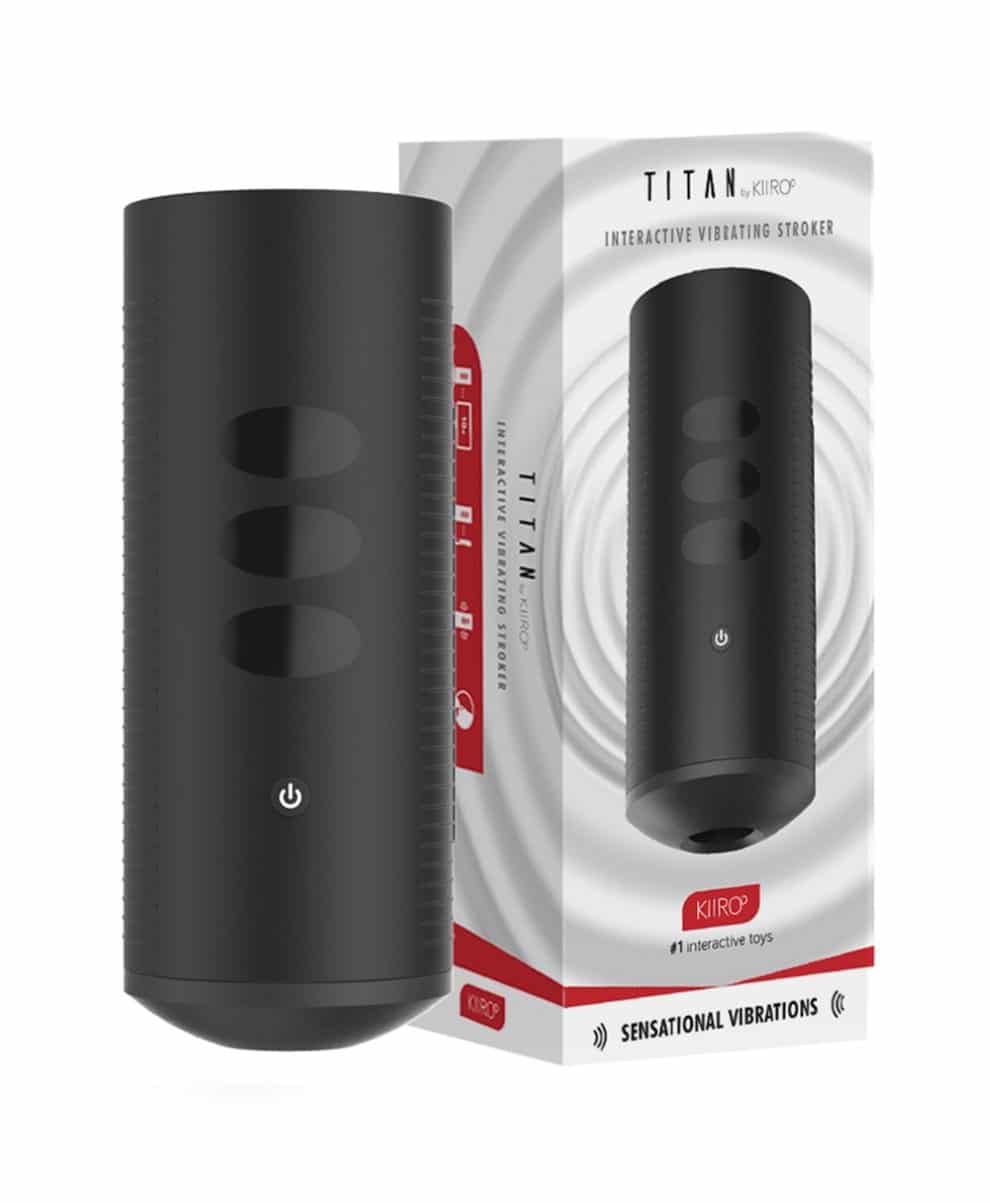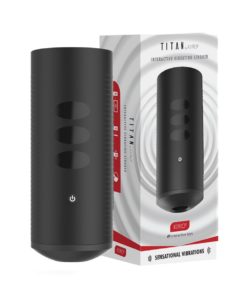 Since the Titan is such an all-inclusive sex toy for both individuals and couples, the chances of it remaining on your nightstand are high and thus, the discretion of the overall design is quite convenient.
At first glance, I was immediately impressed, not to mention curious. However, my obsession with this bad boy only increased as I explored its many features. Put simply, I haven't wanted to leave my room in days.
I've already told you that it's a handheld male stroker, but I haven't gotten into the juicy stuff yet. This thing has features that will blow your mind, blow your dick, and blow the competition right out of the water.
READ THE REVIEW & GET a SPECIAL 10% DISCOUNT CODE!
---
---
We are huge fans of a terrific blowjob, so we were all excited to review the AutoBlow 2 device.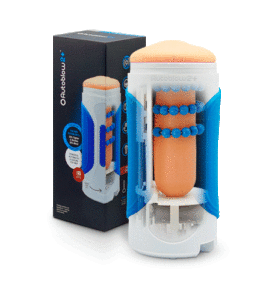 This robotic "mouth" features dual textured rings that glide up and down the shaft of the penis without manual interaction. The internal sleeves, which are textures as well, can be interchanged and customized to suit your delicate dick's delight.
Furthermore, this thing never needs batteries and it's surprisingly durable, especially considering how much we beat it up. Coming in as one of the mid-range priced toys on this list, the AutoBlow 2 is a reproduction of the original AutoBlow which had the world's men packing their girlfriend's bags and placing them by the door.
---
---
Want to last longer in bed? There is a solution! They call this thing the Stamina Training Unit because it is so intense that it practically forces you to cum.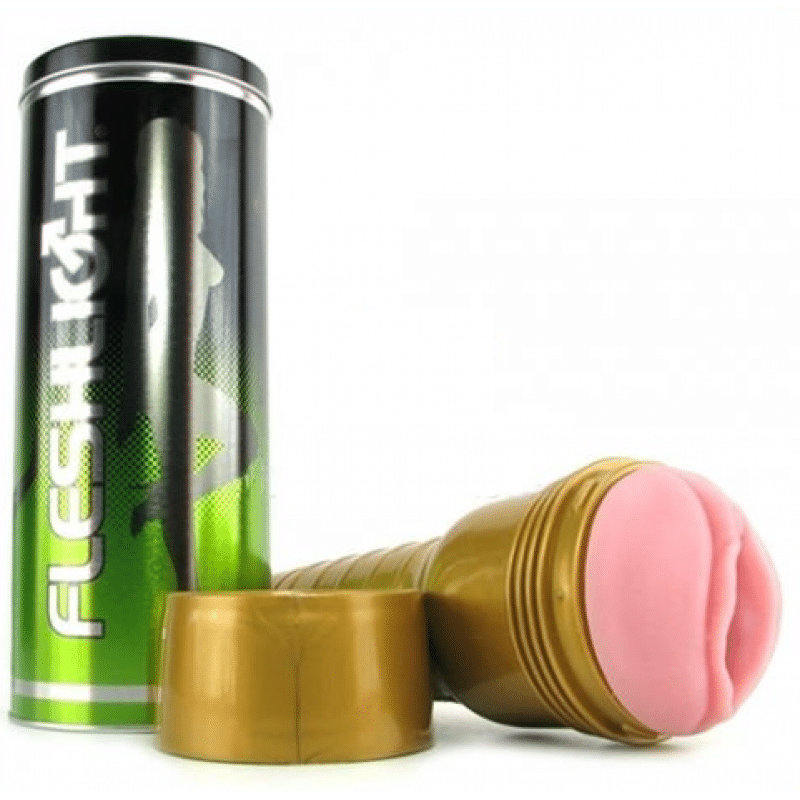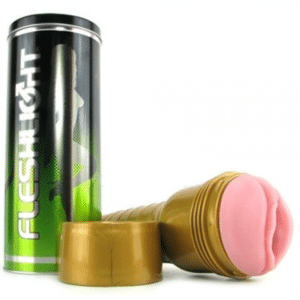 After a while, the interchangeable SuperSkin sleeves will tickle and tease your dick into the pros. Made proudly in the United States, the Fleshlight brand is consistently known for its pure, unadulterated product quality and durability. If you are looking for the best fleshlight model, you should strongly consider this option.
It is not a hands free masturbator or even a model made for couples' play per say, but it is a solid piece of sexy craftsmanship, complete with a realistic looking orifice on the top of the case (which is designed to look like an everyday flashlight, hence the name). Works wonders in combination with our #2 sex toy for men - The Fleshlight Launch.
---

---
The Fleshlight Turbo Thrust and Ignition certainly feel like what they're designed to feel like: completely customized blowjobs without all the gagging, scraping, and complaining.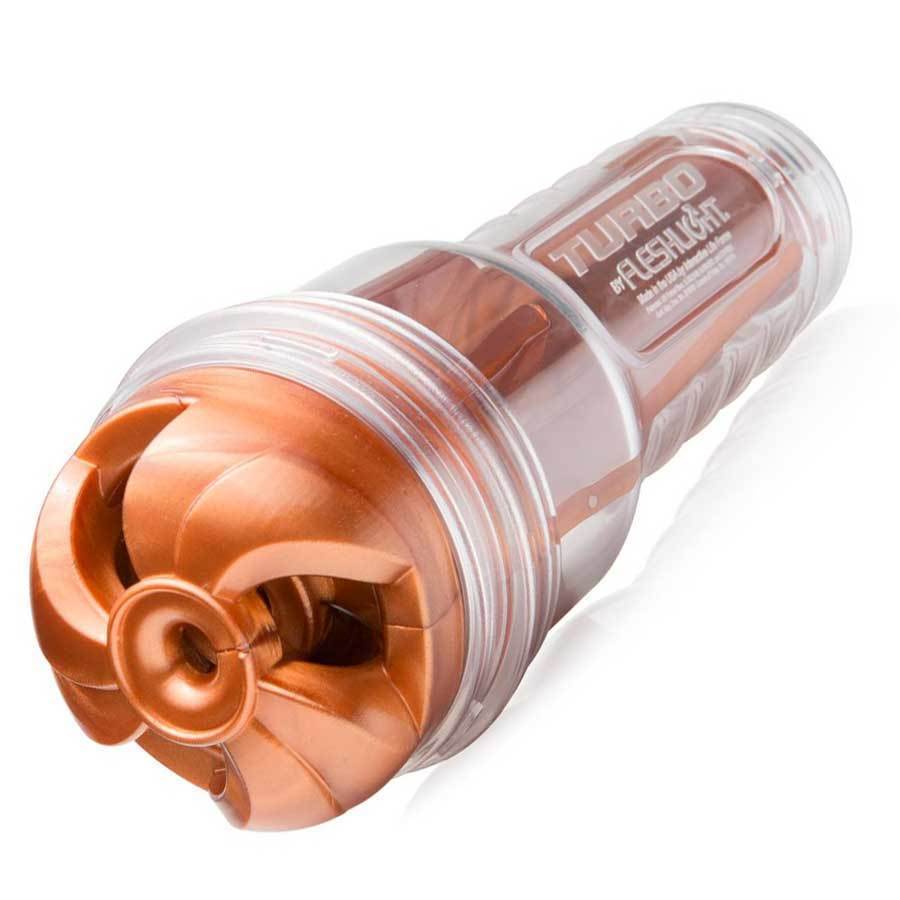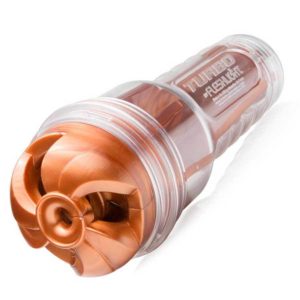 We read how some people have negative things to say about the weight and bulkiness of the full-size Fleshlights, but in our experience, that weight distribution helps us get firm, strong strokes without breaking anything – our dicks included.
There's nothing worse than bending your rock-hard cock in half because you got overzealous with a shoddy sex toy. These bastards are solid, and we like that.
---
---
The Cobra Libre II is, by far, the best corona stimulation machine we've used in a long time.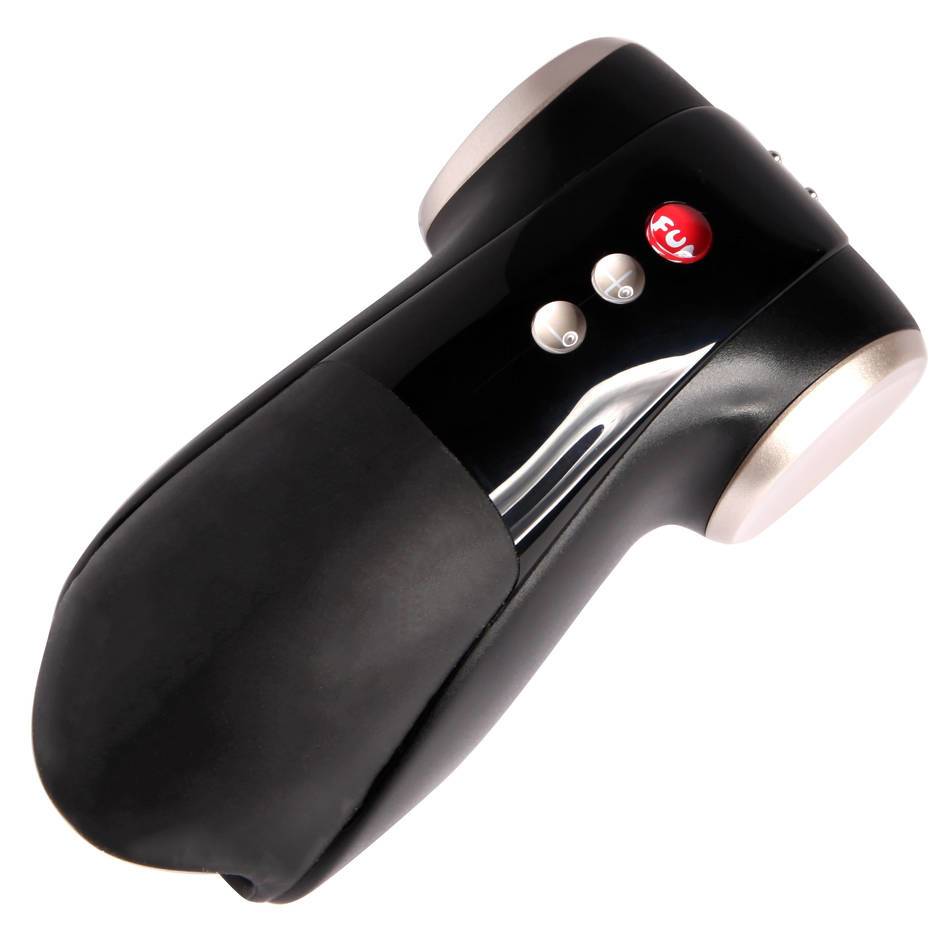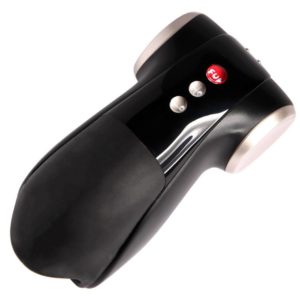 We think adding a vibrating cock ring to the mix would make this one hell of a ride, if it isn't already enough for you the way it is.
Rating this mad masturbatory machine was kind of tricky though, mostly because we hadn't witnessed anything like this before. But, the more we went back over our notes the more we realized that the Cobra Libre II deserves every bit of the rating we're giving it. On a scale of 1 to 10, this thing gets a solid 8 every time.
READ THE REVIEW & GET a SPECIAL 15% DISCOUNT CODE!
---
---
The Max has a vibrating sequence and a patent-pending air pump design that, when used in tandem, oscillate and undulate along the shaft of the penis to create a realistic blowjob-like sensation – complete with an air vent for customized suction control.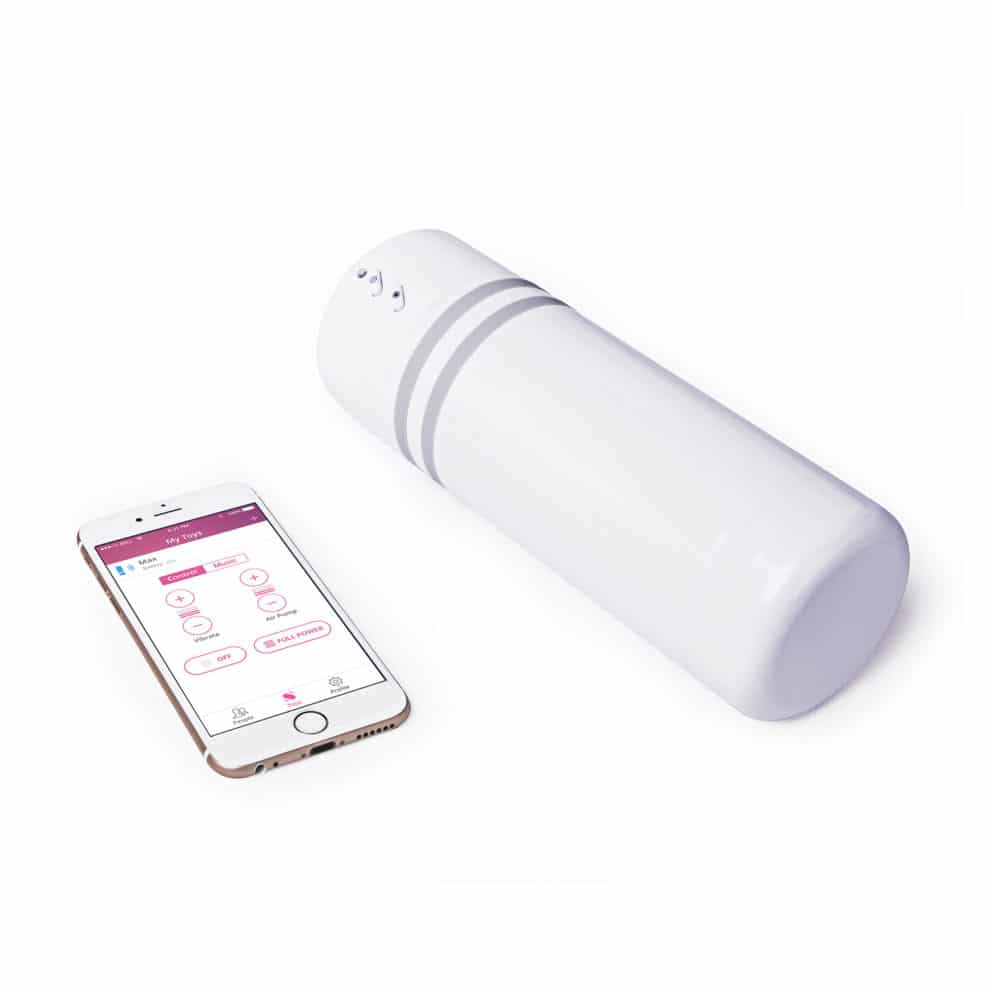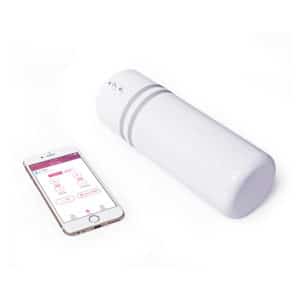 Not bad for a sex toy that's small enough to fit into the bedside drawer, but what do we know?
Furthermore, the battery is rechargeable and the whole contraption is Bluetooth compatible. So why would you need a Bluetooth-ready sex toy? Because, the Max lets you play with your mate remotely which makes long distance relationships a lot more exciting. Your mate must have the same device though (Max or Nora), so that could put a damper on things if it's not in the budget, but that's the case with every single comparable toy out there. Great value if you are on a bootstrap budget.
---
---
When our dicks need a break, we like to reach for a good prostate massager to mix things up a bit.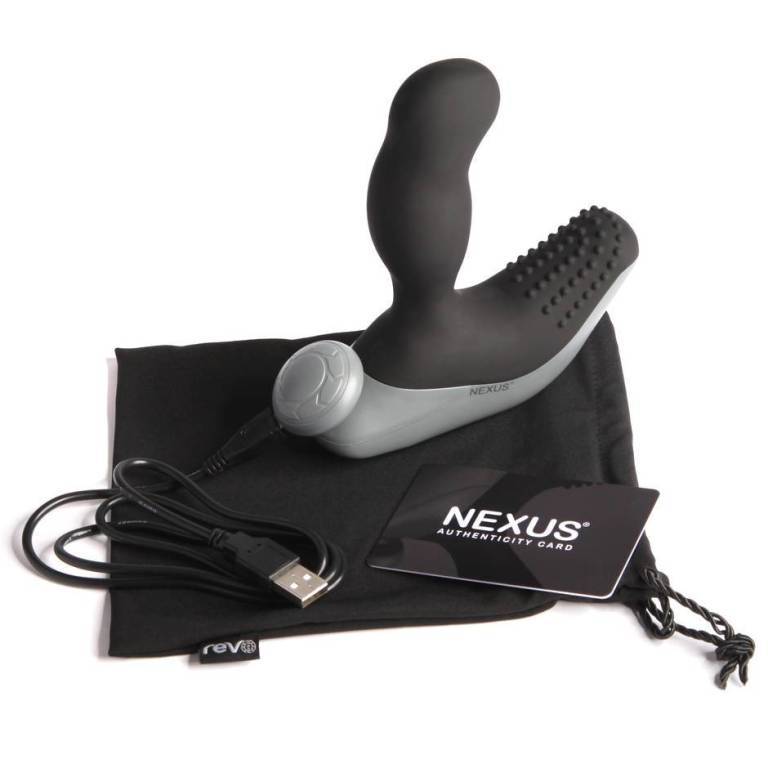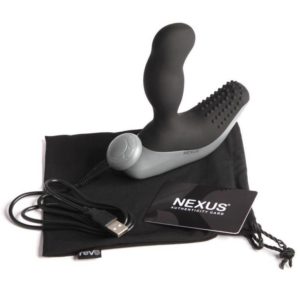 We tried the Nexus Revo 2 and, well, we like the fact that it comes with an independently rotating head that automatically responds to body movement. It can be worn discretely or during intercourse by any man who appreciates his asshole being tickled. We say don't knock it 'til you try it.
Regardless of your experience level, the Nexus Revo 2 is designed to offer p-spot pleasure using its half a dozen vibe modes that are powered by a USB rechargeable input. Squirt on some water-based lube though, or else you may feel an uncomfortable tug during your full 240 minutes of play time.
READ THE REVIEW & GET a SPECIAL 15% DISCOUNT CODE!
---
---
We appreciated the Hot Octopuss Pulse III because it allowed us to be lazy while still getting our rocks off.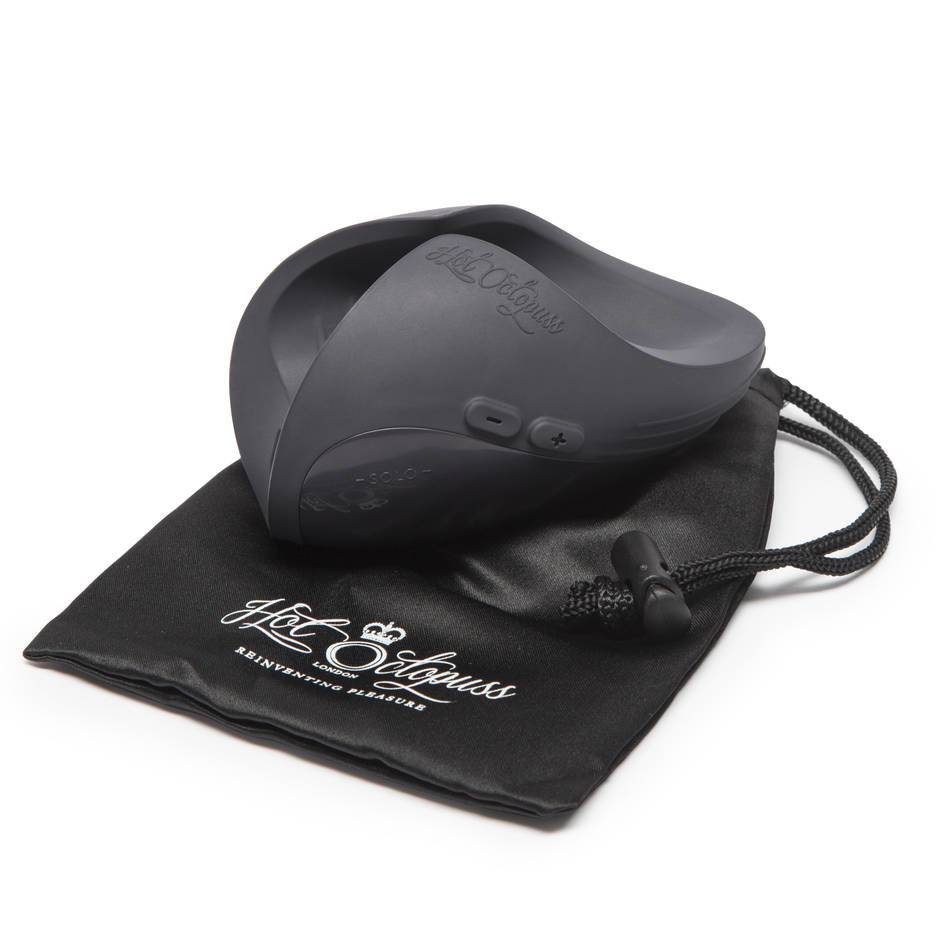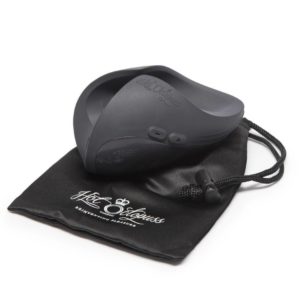 It features a smooth outer coating made from durable silicon, but inside the mechanism is where the magic happens. Although we thought this toy needed a little more power overall, we certainly liked the 5 different vibratory functions that allowed us to customize our playtime.
Looking closer, we discovered that the Hot Octopuss pulls off its trickery by using this really cool thing called "oscillating pulse plate technology." That feature, combined with the springy wings that open to encase your shaft, provide an all-encompassing masturbation that requires no manual assistance. In other words: you can either strap it on your dick and let it pleasure your penis, or you can slide it up and down and stimulate your cock at your leisure. Talk about some versatile shit. Look ma, no hands!
READ THE REVIEW & GET a SPECIAL 15% DISCOUNT CODE!
---
---
It turns out, the Destroya is very penis-friendly.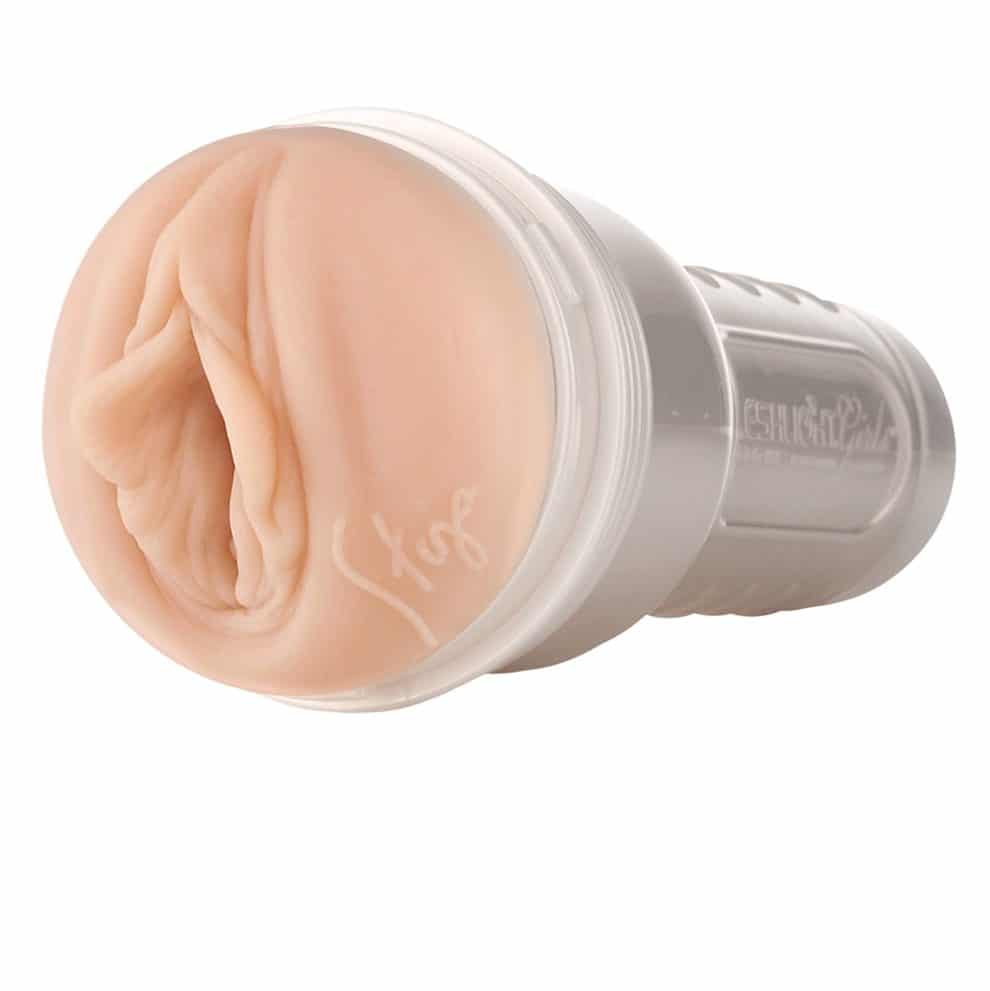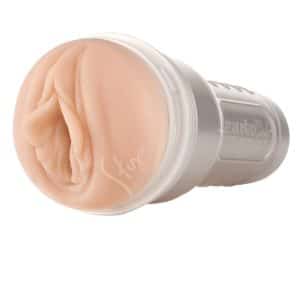 Its amicable attitude towards the cock makes us wonder whether Stoya is actually a push-over in real life. In fact, our minds wondered several times while we experienced her orifices. It all started with the three small rings at the opening, then we felt the 360-degree pleasure dome. Just when we thought it was done we came upon the row of rounded teeth and fangs that tugged gently on our shaft. By the way, when we say, "came upon," we mean that literally.
---
---
The newly invented SayberX makes us think that the downtrodden masturbators of the world became rebellious against the existing Gods of Good Sex and decided to try things out for themselves.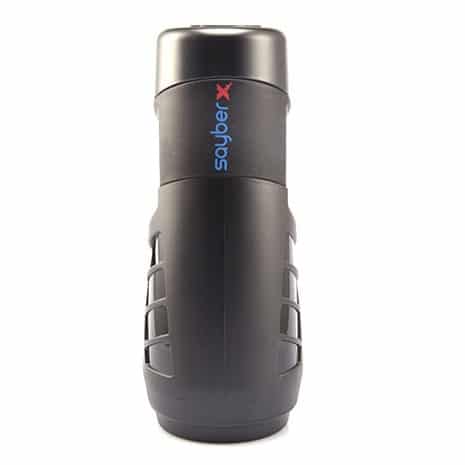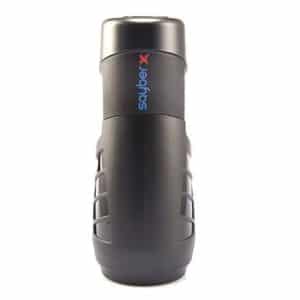 Surprisingly, the newbie snags and initial kinks have been worked out nicely prior to the product's market release, so that was certainly a relief when we got the news that our next job was to give it an honest review. Frankly, we were ready to give the manufacturers hell for having such lofty ambitions.
At the end of the day, we wound up appreciating the overall design of the SayberX. It features this sturdy, plastic casing that feels durable yet lightweight – almost like it was invented by NASA for something less perverted. This toy also features an automatic drive system that keeps the motion going without manual assistance and customer can even buy a sexy ring for their partners, which is actually just a silicone Bluetooth-compatible finger loop that reacts to the wearer's spontaneous motions.
---

---
Ok guys, so the Pipedream Extreme Fuck Me Silly sex toy is a great alternative to the Pornhub's Cyberskin Twerking Butt, only you won't get all the same high-end features.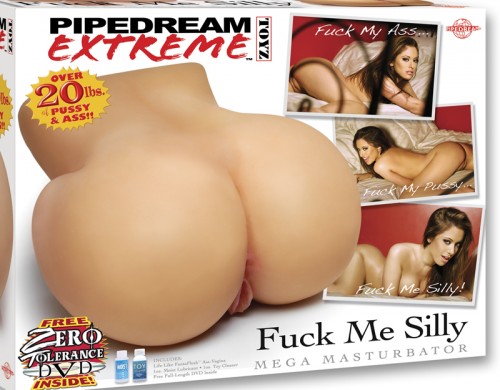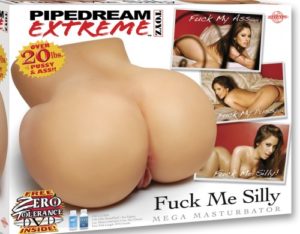 What you will get is a life-sized pussy and ass sculpture that weighs a sturdy 7kg so you can, as the name suggests, fuck it silly.
Using the brand's patented FantaFlesh material, the dual canals don't heat up or vibrate but they are lined with sensation-enhancing ribbing. Things feel best when used with a good water-based lube, so thank the makers; you get free samples of lubricant and toy cleaner in the box.
READ THE REVIEW & GET a SPECIAL 15% DISCOUNT CODE!
---
---
These days, for less than $40, modern men can afford little more than an unenthusiastic hand job from a dirty hooker in a dark alley. Well, that was true until now.
The frugal folks at Fleshlight have developed a new toy that's both affluent and affordable – the Fleshkins Blue Ice. It is a compact, semi-transparent alternative to the large and in-charge toys that are typical of the brand – one that lets you take control of your pole in numerous ways. Find a cheap slut who can do all that and I'll shut the fuck up.
Described as a "sleeve only" toy, this thing is like the cream center of an Oreo cookie. Without the hard, outer covering, the Blue Ice wriggles and jiggles to the beat of your own drum, allowing you to squeeze and beat your meat like it owes you money. Using the same ultra-realistic skin-soft material developed by the masters of masturbation themselves, this toy gives men (and their partners) a lot more control of the situation while also providing tons more discretion than they're used to.
---


---
Today's top penis pumps are legit, but only if you get it from a manufacturer whose interest is more focused on quality than quantity.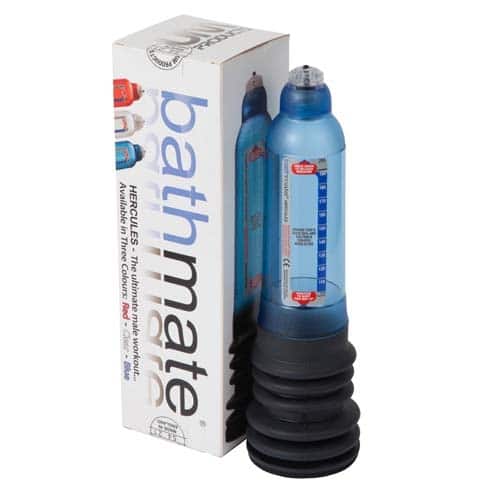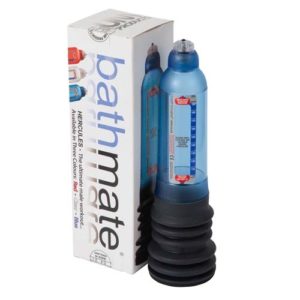 We think the polycarbonate plastic, medical grade silicon, and lifetime warranty are good indications of just how serious Bathmate is about helping men love their mighty members. It's not every day you come across a company so dedicated, and you certainly can't get your hands on one of their products without paying an arm and a leg.
---

---
This thing is more than just a little plastic ring you slap around your dick to keep you from cumming.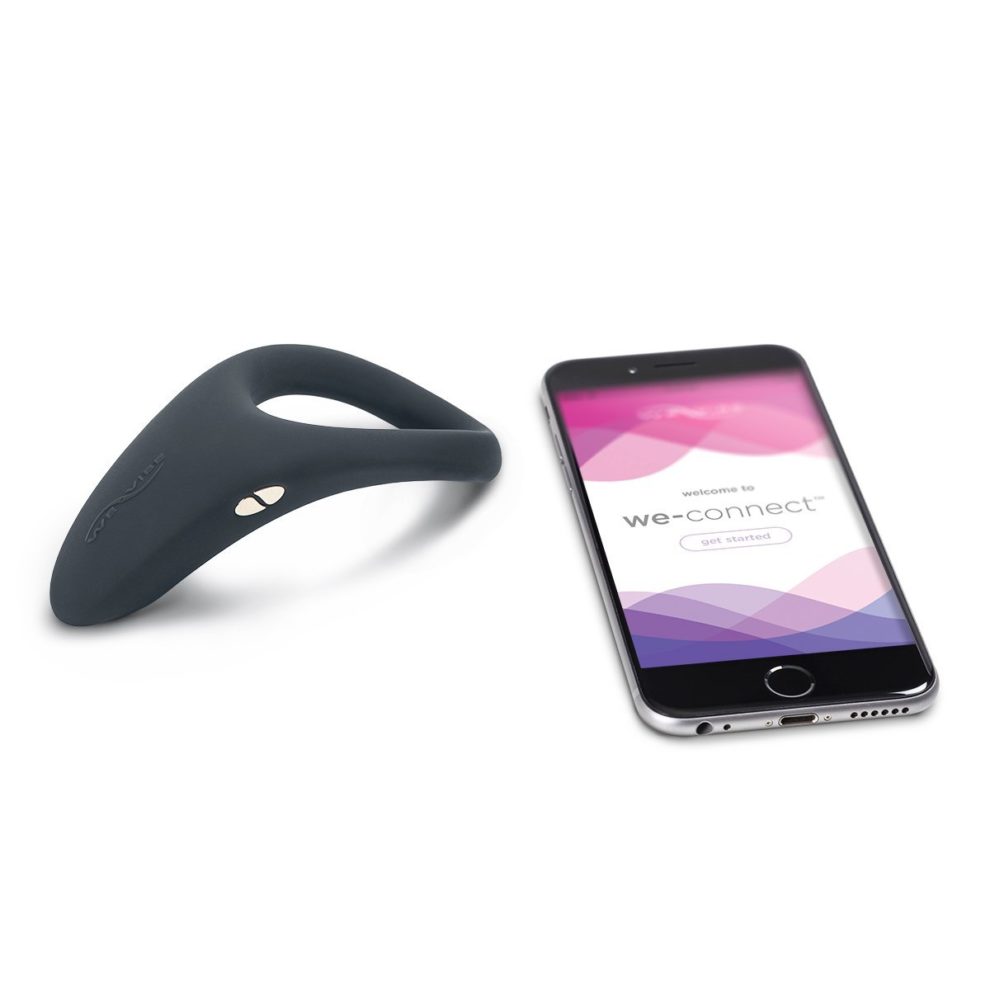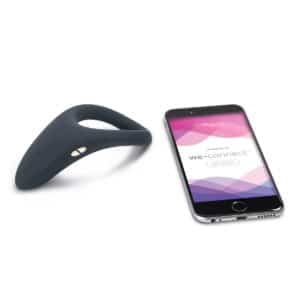 In fact, it's designed to accomplish just the opposite. The We-Vibe features an ergonomic pendulum-shaped body that is comprised of super-stretchy skin-safe silicone (as you would expect). The shit is beyond smooth, so we didn't experience any skin pulling or snagging along the way. Additionally, this toy's unique shape curves and bends to rest gently on the hyper-sensitive perineum. Once turned on, the 10 different vibratory settings can be quickly explored using the single button on the device itself or via the app for long distance deprivation.
READ THE REVIEW & GET a SPECIAL 15% DISCOUNT CODE!
---


---
The VStroker is designed to be used in conjunction with your favorite Fleshlight masturbator.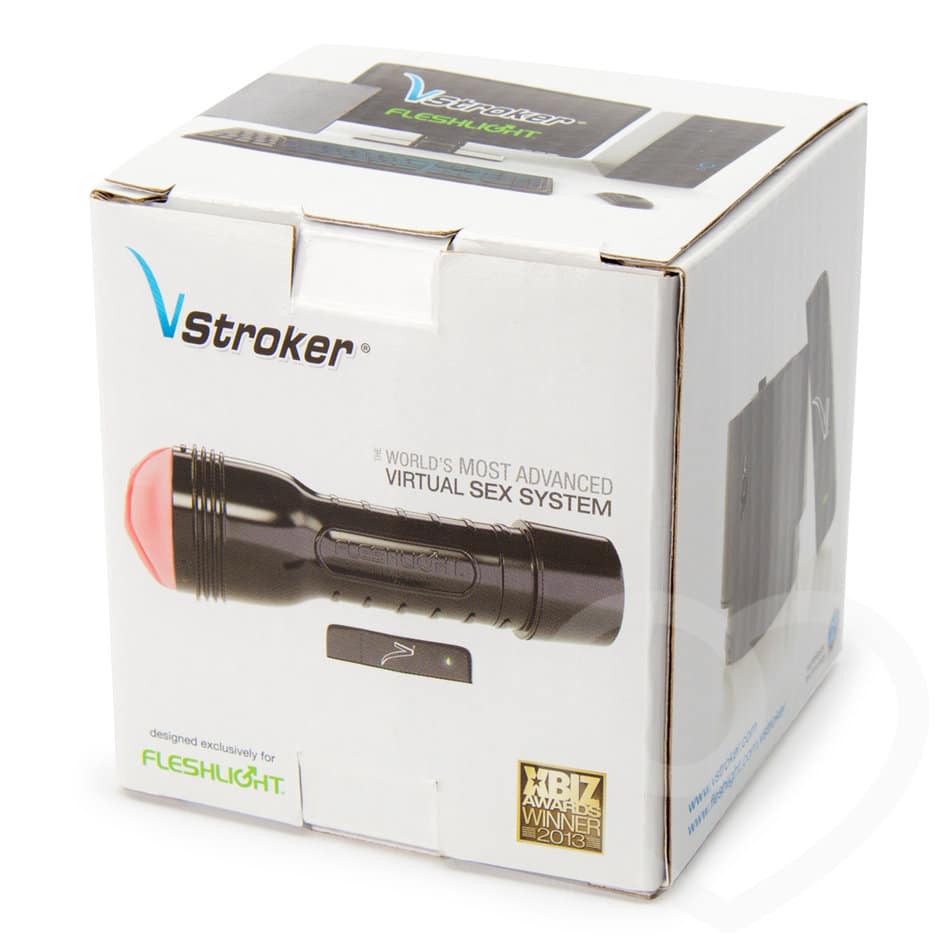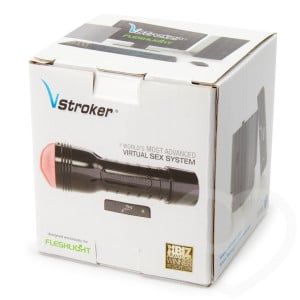 It is an attachable/detachable accessory that adds a massive flair to your fiesta without messing up your rhythm. What makes it so amazing is the fact it not only allows you to virtual fuck your favorite pussies but it can also be used for many other purposes like playing stamina training games.
Leave guitar hero for kids, start playing Vstroker Hero and rank #1 in the world! It is an ideal combination with the Fleshlight Stamina Training Unit or Fleshlight Girls lineup.
---

---
Made with low self-esteem-having men in mind, the makers of Male Extra pills apparently believe that all dudes need a bigger penis and a harder erection.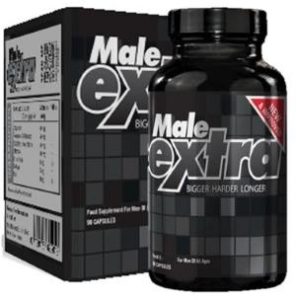 Because their product is made with such safe and effective ingredients, it's obvious their target demographic is "everybody."
Claiming to offer guys their best sexual performance EVER, these magic beans are designed to supercharge your penile prowess through various means.
That's just a fancy way of saying that these pills do multiple things to affect the size and rigidity of your supposedly tiny penis.
Using a proprietary blend of proven compounds, Male Extra is said to not only improve the appearance and functionality of your junk but it can also boost your energy and thereby increase your sexual stamina. Man, where was this shit when I was in college?
---

So, there you have it, folks. We understand that there are literally thousands of different  sex toys for men on today's market, but these are the ones we think you would enjoy the most. While every man's experience will be different, the top 15 best sex toys for men featured here offer an array of satisfying sexual sensations that are customizable to your dick's discernment. Be sure to read our exclusive reviews on each of the products listed above for more information on the models you like the most.
Not Enough? Check Out Other Top Rated Male Sex Toys Below: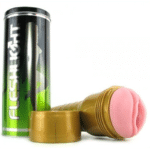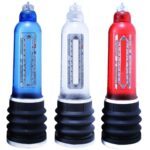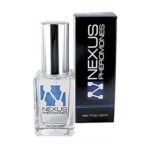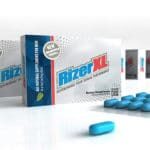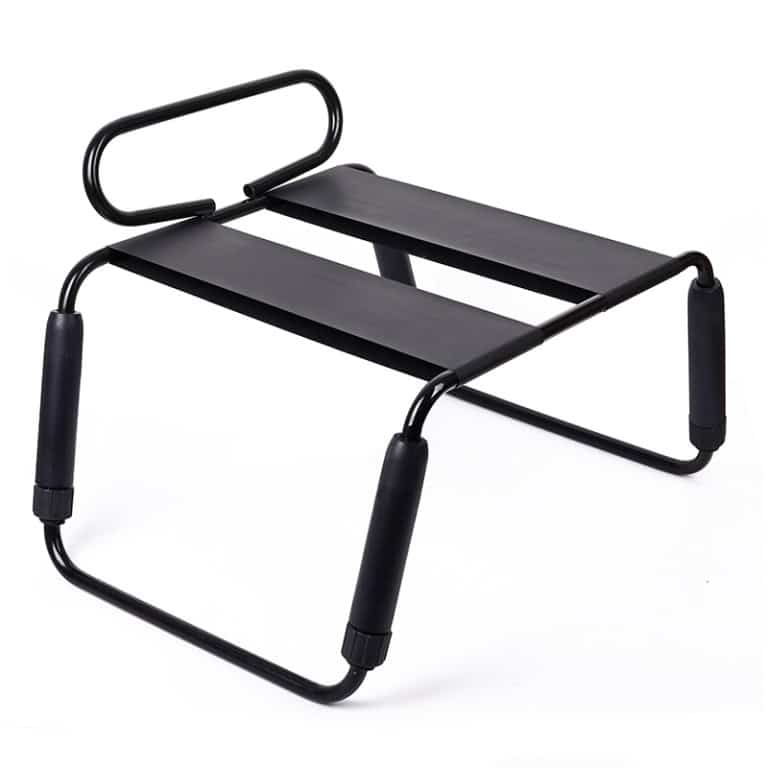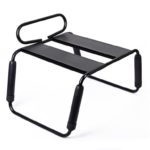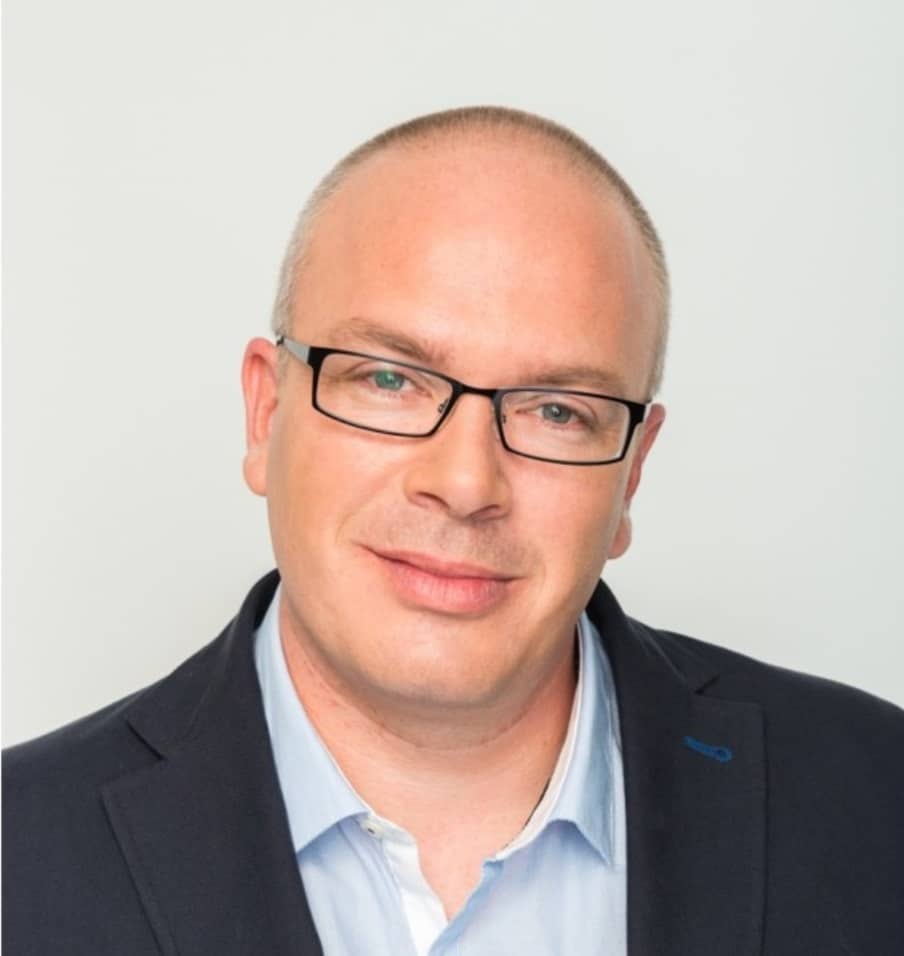 Despite the fact that John James is quite the character, there is one thing he has in common with everyone else: he likes a high quality sex toy just as much as the next guy.
Noticing that there were no legitimate websites out there reviewing all the amazing synthetic vaginas on the market, John James set out to do something about it.
After all, it is painfully obvious that today's men really need to know more about their options.