Do you realize that women aren't the only ones using vibrators anymore? According to recent studies, men are now more likely to own a sex toy than women. Ok, so that's an outright lie, but wouldn't it be cool if it were true?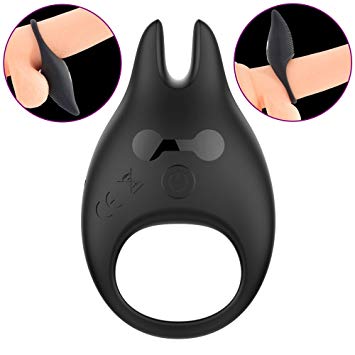 For such a long time, it has seemed as though the ladies have had the balls in their court (in more ways than one). It's time for the guys to take back control of their libido with self-pleasure tools that actually work the way they were intended. Cue male vibrators.
The problem is no longer within the lack of variety available. In fact, there are so many options out there now that most men have no idea where to start. I know that's how it was when I first began doing this (and by "doing this" I mean shamelessly fucking myself with the latest and greatest sex toys). I was so inundated with opportunities that I nearly busted a nut just by shopping.
It doesn't help that many of the manufacturers are well known for their other products. Discounts are thrown around, freebies are handed out and "honest" customer reviews are pushed down our throats like throbbing cocks. It's no wonder the word hasn't gotten out yet. I'm officially making an announcement: Male vibrators are actually a thing and the right one will surprise your penis in a new and innovative way.
So, how does a guy who's relatively unfamiliar with the realm of male sex toys navigate his way through the plethora of vibrators on the modern market? That's the easy part. Use the information that follows as comprehensive guidelines for your next purchase. If, by the end of this, you still can't find a male vibrator that's ideal for your picky dick, then there's no hope left for you. There, I said it.
What Is a Male Vibrator?
First of all, it's super important to understand what I mean when I say the words "male vibrator." Otherwise, you may end up spending money on something you really don't want. Male vibrators are not complicated devices, but it's crucial to know the difference either way.
Essentially, a male vibrator is a handheld masturbator that's primary function is to stimulate the corona, shaft, perineum and/or prostate of the male anatomy using vibrations that are derived through a wide variety of methods. Vibes are usually produced by contemporary rotary motors, although some of the more high-tech devices use things like sonic undulation.
The vibrators vary widely in size, shape and function. While some are designed for simple corona stimulation, others are big enough to accommodate even the largest penis among us. That fact alone is enough to legitimize a buyer's guide and shrewd shopping habits. However, there are so many more features that need to be discussed; I can't sit here all day, defining things for you when you could be doing the research for yourself.
What Are the Most Common Features of a Modern-Day Top Male Vibrator?
Being the nice guy I am, I've decided to give you fellas a head start on your mission of male vibrator discovery. To know the difference between a male vibe and a standard male masturbator, you must first understand the following:
A male masturbator basically jerks you off in an up and down motion, while a male vibrator is designed to make you climax without using friction.
A male vibrator isn't always centralized on the penis, with many models designed for anal use instead.
Unlike male masturbators that may feature a few vibration functions, male vibrators don't usually feature any mechanisms that produce up and down masturbatory motions.
In other words, male masturbators may sometimes double as a vibe but most vibes can't double as a masturbator. That doesn't mean, however, that make vibes don't feel amazing or cause ejaculation. It's all about personal preference and market variety, two things that were closely considered during the production of the first male vibrator. If all about having plenty of choices, look for a male masturbator that comes with a couple vibe functions.
As you can see, male vibrators aren't for everybody. For example, guys who suffer from penile desensitization may have a hard time cumming with a standard vibe device. Furthermore, men who ejaculate prematurely may find some of the vibe functions too intense for regular use. Find a toy with several intensity levels and/or speed settings so you can more easily customize your self-pleasure sessions.
Make this whole thing a little easier on everybody by understanding that no product in the world is without flaw. In general, all sex toys on the market have their own unique advantages and drawbacks. Male vibrators are no exception to that rule, unfortunately. To prove my point, let's explore the various pros and cons of using a male vibrator as your primary pleasure device:
The Cheers and Jeers
The following are the top # advantages to using a standard male vibrator as opposed to a male masturbator:
PROS
The vibration patterns and speeds can be enjoyed in a wider range of preset or fully customizable settings.
Vibrators cut down on the amount of manual power required to reach orgasm.
Vibrations can often suffice better in lieu of the mandatory vertical momentum needed to make a masturbator work properly.
Vibrators are usually less expensive than high-tech, automatic masturbators.
CONS
Vibrators can't always replace the masturbators you've grown so fond of.
Vibrations may cause irritation to the skin and/or desensitization to the penis if not used as directed.
Vibrators don't provide the realistic sensations of sex that many masturbators do.
Basically, male vibrators are a great option if you know what you're getting yourself into before you buy. Although there are several pros and cons to consider, keep this in mind: vibrators are not designed to replace sex, only enhance it.
5 Tips to Find the Best Male Vibrator On The Market In 2019
Once you understand the ins and outs of male vibrators on the modern-day market, you can then start to consider the rest of the puzzle. No, simply knowing the difference between a vibe and a masturbator is not enough. But, while picking out the perfect vibe toy isn't always easy, you should be the only thing that's hard.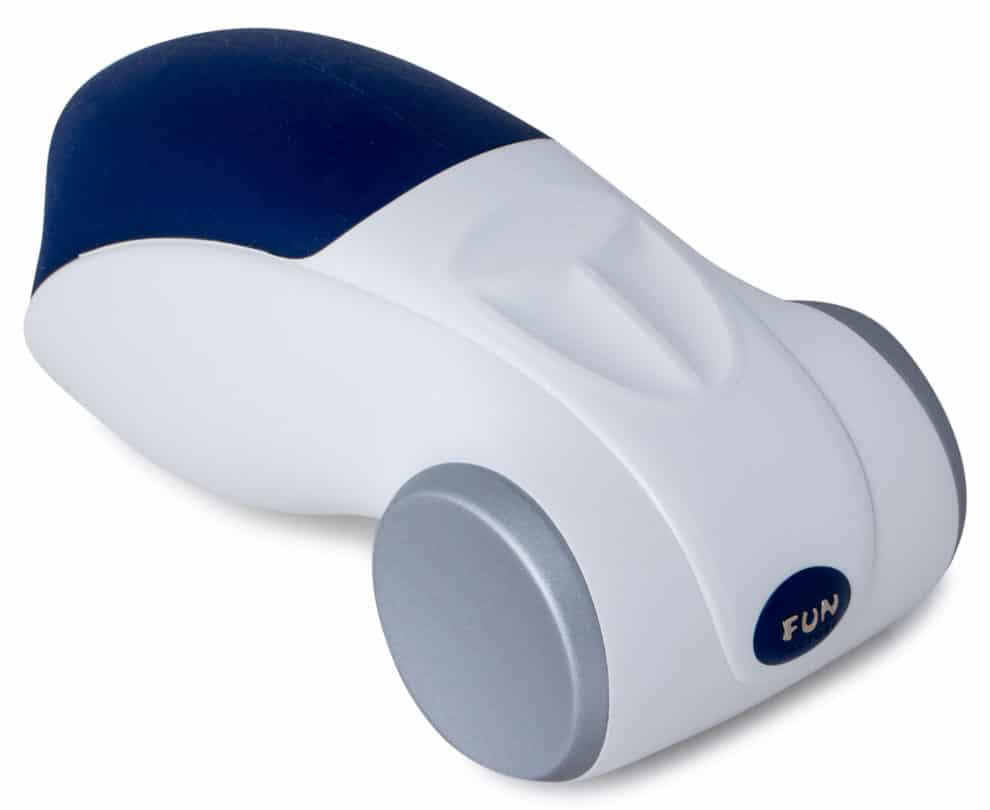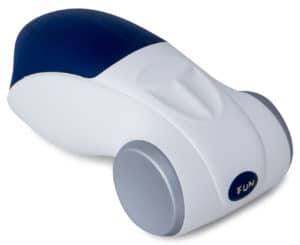 To make this a little less painful, think about the following things as you consider a device:
The Practicality of the Features
You'll likely run into several male vibrators which boast tons of "fantastic" features, including Bluetooth connectivity, virtual reality content and SyncMotion technology. And although all of those things are amazing in their own rite, they're not always practical for every man. Some dudes prefer to keep it simple, while others want to push the envelope as far as they can. What type of guy are you? Are the features of this toy you're holding relative to that?
The Material Quality
Little do many people know, but sex toy manufacturers can use nearly any material they desire to create their products (so long as those materials comply with industry regulations). That means you don't always know what you're sticking your dick into, so being mindful about materials is important. Although the majority of male vibrators are made with things like skin-safe silicone or TPE, some contain latex and even phthalates. Be careful out there, boys.
The Freebies Available
Male vibrator may sometimes be less expensive than male masturbators, but that doesn't mean they're all cheap. Inexpensive devices tend to break easily, but super expensive toys can leave a man feeling ripped off. The middle ground is where want to be, but that's not always where the freebies are. Check for manufacturer incentives and discounts before clicking "buy" on any site. Furthermore, see any of the devices you like come with free lube or toy cleaner samples.
The Amount of Money You Want to Spend
Keep in mind that price is not always indicative of quality. While I certainly believe that consumers get what they pay for in most cases, some companies offer high-quality products at extremely low prices. On the other hand, startup companies tend to ask a higher price for their newly developed or innovative toys, while long-standing manufacturers can offer similar devices are much less. Think about your budget and try to stay within it if possible.
The Type of Sex Life You Have
Be honest with yourself when shopping for a male vibrator. If you have a very active sex life, then you probably don't need the Bluetooth and virtual reality stuff (but you can still want it, am I right?). On the contrary, dudes who don't get a lot of face time with a lover should probably seek high-tech toys that make long-distance love-making a little more personal. Consider your sex life and stop lying to yourself. Sex toys are designed to fill the gaps, but they can't do that if you're in denial.
It's also important to think about your lifestyle when selecting a male vibrator. The reason for that is simple: your lifestyle will determine how much enjoyment you get out of any sex toy. Think about your family, friends and roommates for a minute. How discreet is your new toy? Will it travel well? Do you have adequate space for storage? Essentially, the way you live plays a big role in the way you play.
The Final Word
The wonderful world of male sex toys has exploded in the last few decades, with more options now available for men than ever before. With that influx comes variety, and with that variety comes confusion. By using this buyer's guide, you should be able to hunt down the perfect male vibrator without much trouble. If all else fails, read a few consumer reviews on the devices that catch your attention the most.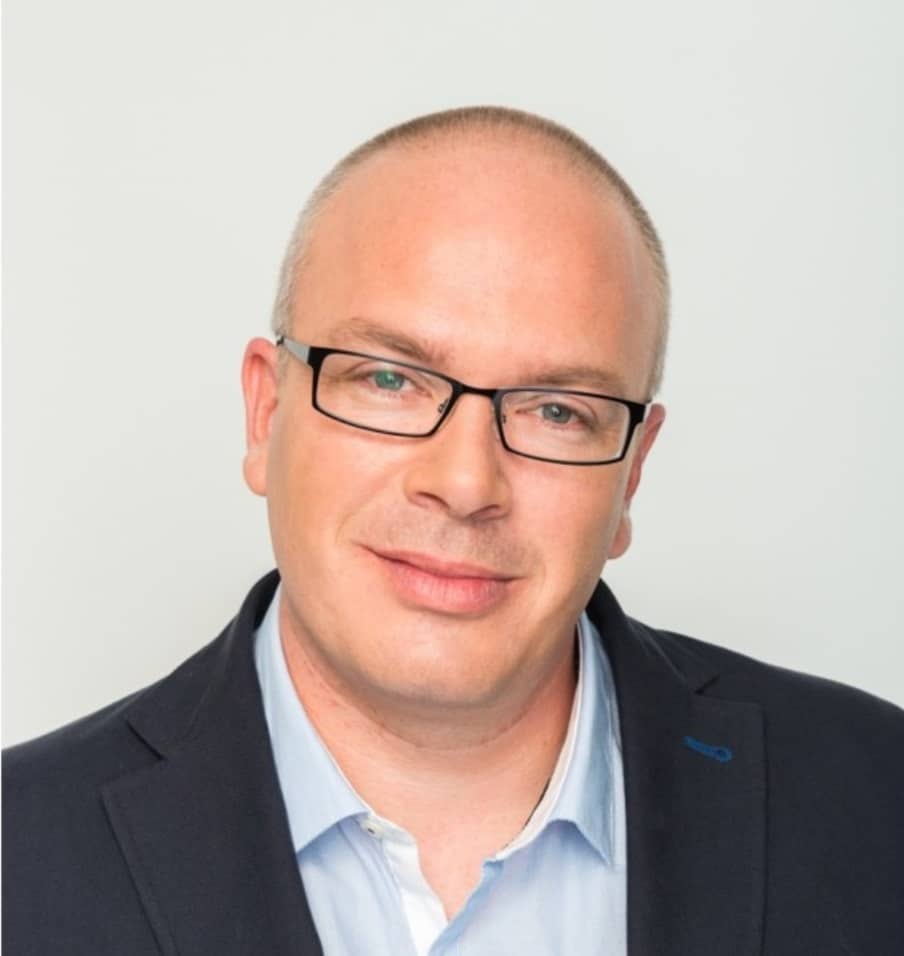 Despite the fact that John James is quite the character, there is one thing he has in common with everyone else: he likes a high quality sex toy just as much as the next guy.
Noticing that there were no legitimate websites out there reviewing all the amazing synthetic vaginas on the market, John James set out to do something about it.
After all, it is painfully obvious that today's men really need to know more about their options.