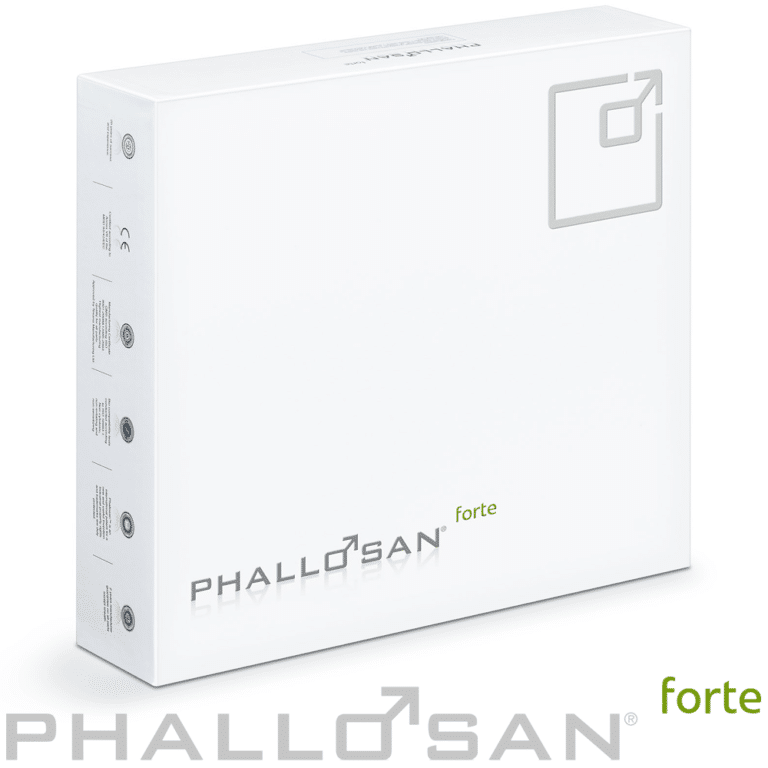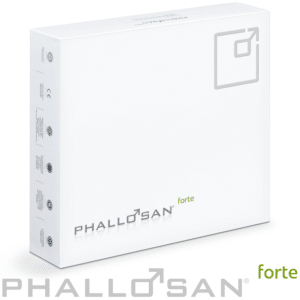 Unfortunately, we aren't all born with a big dick. Instead, many of us have to rely on things like a great personality or a large bank account to impress a potential mate. With that comes an additional downside: not every man is handsome, funny or rich enough to compensate. When a big truck doesn't make up for a small cock, most dudes turn to the pills and pumps. 
Granted, there are a lot of innovative penis enlargement products on the modern-day market. However, a well-marketed or somewhat effective product isn't always synonymous with quality, safety or even long-term/permanent results. Like so many men, I too have been fooled a few times. 
According to recent studies, a majority of today's men are not pleased with the size of their family jewels. A large portion of those men have qualms with the overall shape of their junk, while a few stragglers simply wish to improve their prowess in the bedroom. Whatever reason you have for seeking high-quality penis enlargement products, be sure to do your homework.


I stay actively engaged in the latest developments amidst the sex toy and performance enhancement industries. Therefore, my opinion of the Phallosan is based primarily on my experience with other products that promise similar results. I need to mention, however, that Phallosan is both the most scientifically advanced penis enlargement system I've encountered and the most complicated. I'm about to tell you why.
What Is Phallosan Forte?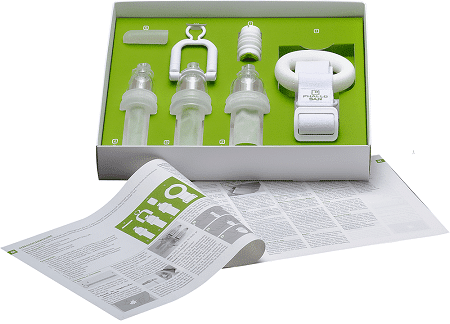 Phallosan Forte is an advanced penis enlargement system that uses ingenious technology to increase the size of a man's phallic member, hence the Latin-esque nomenclature. Also designed to help straighten penile curvature, or Peyronie's Disease, this innovative product is commonly used as a form of postsurgical treatment after men undergo an operation for prostate cancer. Obviously, we're not dealing with child's play here.
The Phallosan folk have been toiling away in their labs for the last 18 years trying to formulate the prefect product. Perhaps as close as it gets, the Phallosan Forte system is one-of-a-kind in that it uses recently discovered findings regarding penile cell and tissue formation. The product homepage states that it can increase the length and girth of any man's penis within about 3 months. So, I naturally put that shit to the test.
CLICK HERE TO VISIT THE OFFICIAL PHALLOSAN FORTE WEBSITE
The Main Features

The first step in my Discovery Channel approach to the Phallosan Forte penis enlargement system was a careful examination and analysis of its various features. Because the Phallosan system uses mechanical stretching as its primary means of producing results, I wasn't expecting too many bells and whistles. However, once I cracked open the box, I was taken aback by the sheer number of things I had to fuck with just to get this thing to work properly.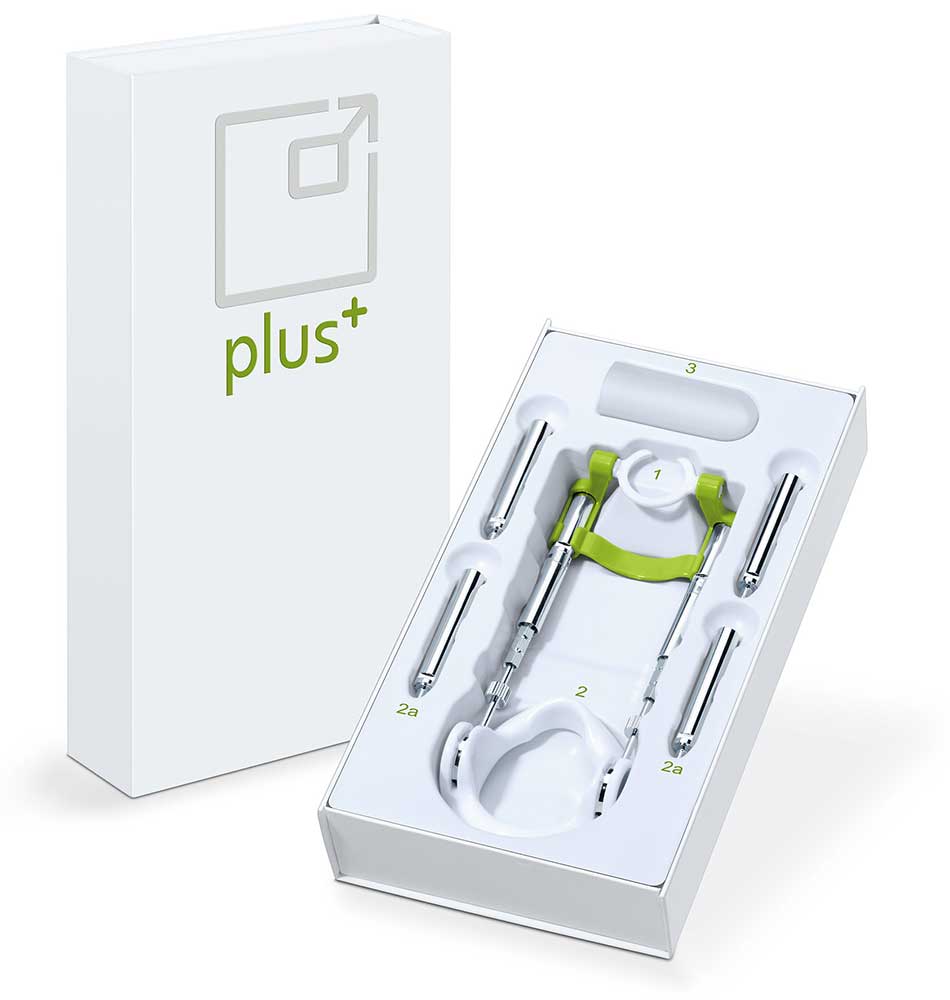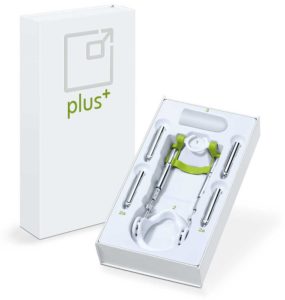 While it uses virtually unnoticeable and relatively common vacuum pressure to pull on the entire penis (including the glans), the various pieces the Phallosan Forte comes in can make even a well-trained engineer scratch his head. I counted 6 different pieces altogether and that's not even mentioning the little accessories like the measuring gauge and info card, but we'll get more into that in the "What You Get for the Money" section below.
I can't describe the main features of the Phallosan Forte without getting into each part's features individually. So, without further ado, let's find out what this complex son of a bitch is made of:
Like your run-of-the-mill penis pump, the Phallosan system comes with a manual pressure feature. While it's quite different than many I've encountered thus far, the Phallosan suction ball enables users to increase or decrease pressure at will. It also utilizes a three-way valve which simplifies pressure adjustments while the product is in use.
Provided because there's no such thing as a one-size-fits-all penis enlargement system, the suction bell allows for better customization. Available in small, medium or large (depending on the size of your glans – a.k.a. balls), this ergonomic part of the puzzle gives your dangly thing room to expand and grow. Virtually unbreakable and made from allergen-free materials, the basic Phallosan kit comes with all three sizes.
Comprised of medical-grade, hypoallergenic silicone, the sleeve condom protects the device while also providing your dick with a smooth surface on which to rest. The condom also comes in three variant sizes (small, medium and large) and offers different thicknesses as well.
Likely obvious by the name, the protector clip serves to shield your delicate glans from the vacuum pressure should it become too strong. It's also made from a skin-safe material, plus it's super stretchy and enables for quick adjustments to the current setting.
This thing transfers the power of the orthopedic stretching belt to the suction bell. It comes equipped with a calibrated pull system, which is just a fancy way of saying it's made for precision and efficiency. The tension clip uses a quirky traffic light system to indicate the device's recommended setting at that given moment. Pretty shnazzy, right?
The stretching belt is described as "orthopedic" because it's the primary component that treats Peyronie's Disease. Made from non-allergenic, formaldehyde-free materials, the extremely elastic belt features a silicone foam ring is designed to follow your body's movements without ever coming loose (in most cases).
Now, the manufacturer of the Phallosan Forte penis enlargement belt system does admit that the results of using this device will vary widely depending on several factors. Just for shits and giggles, let's go over the top 5 things that effect this product's effectiveness:
Your willingness to follow directions

The starting condition of your penis

How often you use the Phallosan Forte system

The amount of vacuum pressure used

Whether your body responds
Your body's willingness to respond to the features of and methods used by the Phallosan is subjective, based mostly on genetics, age and other individual considerations. As such, talk to your doctor before buying anything because nothing is promised. Even a high-tech gadget like this can't guarantee success for every man.
What You Get for the Money
Unless you have been living under a rock for the last few decades then you know that the good shit always costs good money. Well, the Phallosan is no exception. While it may not be the most expensive thing on the market, be prepared to whip out your wallet if you want a scientifically-proven larger dick.
Anyway, the Phallosan Forte penis enlargement belt system comes in a pretty swanky white box that reminds me of a fancy jewelry container. It opens from the top to reveal the system tucked snugly inside. Each of the six pieces mentioned above is hugged by a protective foam cut-out, so essentially you get the following items for the money: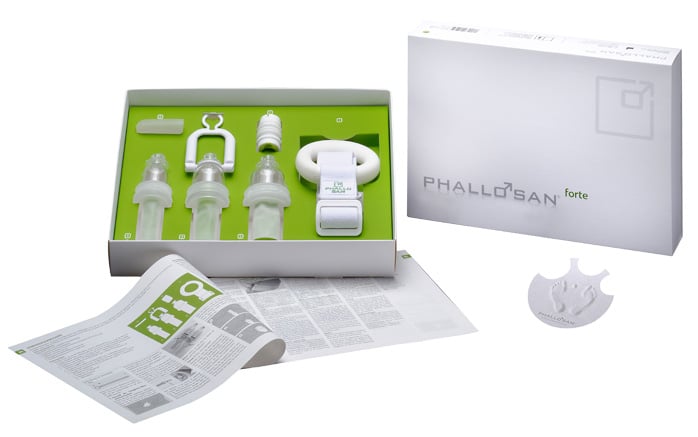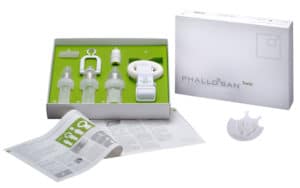 The complete Phallosan Forte system, which includes:

The suction ball

The suction bell

The sleeve condom

The Protector Cap

The Tension Clip

The elastic belt

A comprehensive information booklet

A measuring gauge
I should also mention that the Phallosan is also compatible with a free smart phone app that works with Android and iOS. The information booklet goes over how to use and what all it's good for. I don't have time for all that right now, but just know that it's probably the coolest part about the whole thing.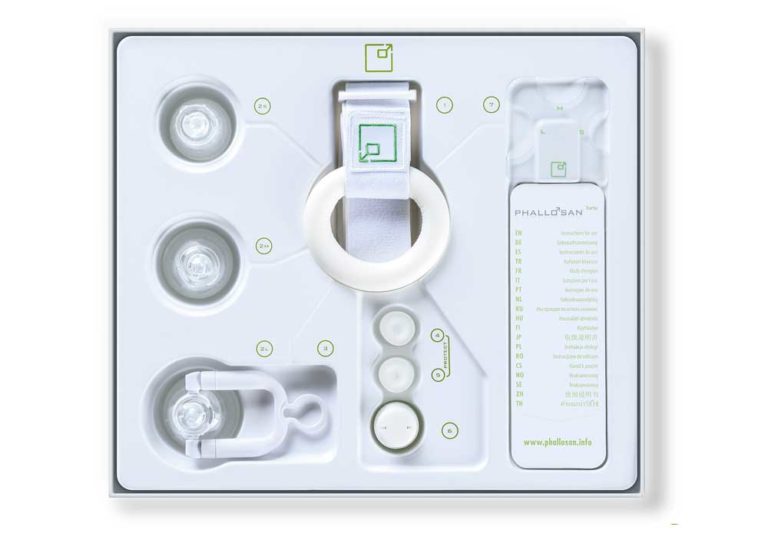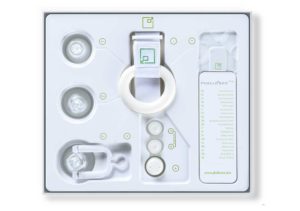 And unlike some of the other penis enlargement products on the modern market, Phallosan Forte doesn't come with any device cleaner or lubrication samples of any kind. Presented as purely clinical and not pleasurable in the slightest, those who buy this thing should know that they're getting a medical device not a sex toy.
How It Measures Up: A Concise Comparison
Comparing the Phallosan system with something else wasn't easy because most penis enlargement systems don't take such a steadfast clinical approach. While many of the competitors utilize just as many moving parts, the Phallosan differs in that its parts are all integrated.
Still, some of the other options out there seem to be more user-friendly than the Phallosan Forte system, regardless of its scientifically-backed efficacy. The classic, less complicated penis extenders tend to provide the same amount of assurance without all the confusing complexities. For example, the Quick Extender Pro is less expensive, doctor approved, easy to use and made in the United States (as opposed to the Phallosan Forte system which is made in Europe, in case that shit matters to your overly-patriotic ass).

So, while European engineering is far better than anything going on in America right now, something like the Quick Extender Pro or another similar device might be a better option for the average Joe. That's not to say that the PF isn't a BAMF; it's just that you might want to start small if you're new to this whole penis enlargement thing.
The Cheers and Jeers
I'm not one to complain. Ok, so I'm a liar. It's not hard for me to find fault in just about anything I touch (even my own penis).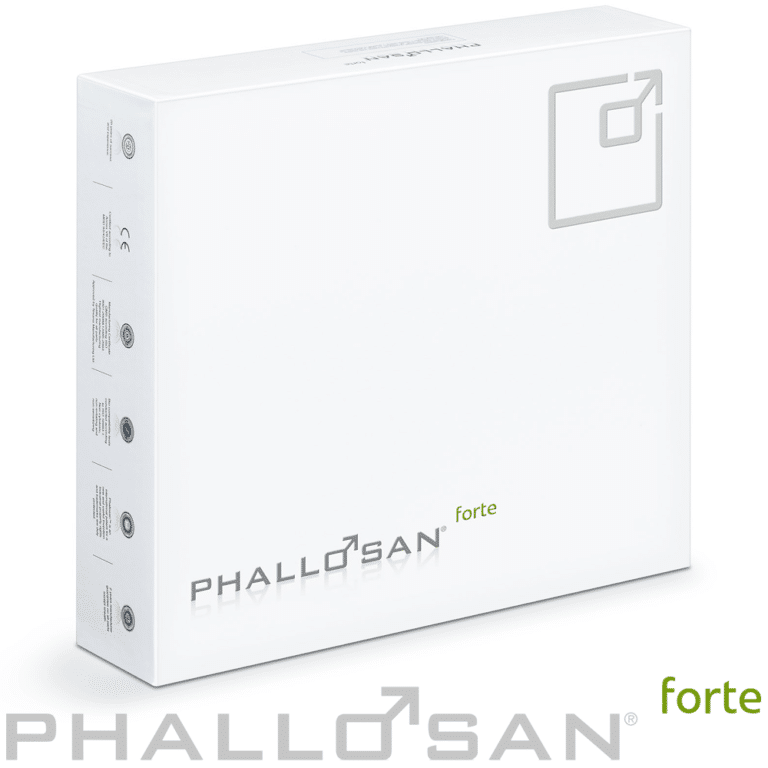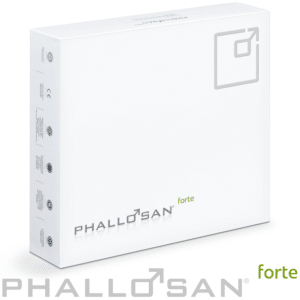 After all, that's why I tried the Phallosan Forte penis enlargement belt system in the first place. You can't blame me for wanting the greatest dick of all time.
With that said, the Phallosan system didn't escape my judgmental clutches. While it's an impressive product with tons of potential, I'm still waiting for the day when a man can grow his junk in the privacy of his own home without needing a degree in physics or engineering. What can I say? I'm a dreamer.
According to my humble yet experienced and educated opinion, the following are the benefits of drawbacks of using the Phallosan Forte to improve your penile prowess:
PROS
It Works If You Work It –

Think of it as a 12-step program for your dick. Although you won't get a guarantee on the results, you're likely to see some major improvements within a few shorts months with this thing.

Get High on Quality –

Just a quick look at the Phallosan shows its quality but hold this bad boy in your hand and you'll know exactly what I'm talking about. It's solid yet lightweight and smooth yet durable.

We're Living in a Material World

– And I am a material girl, which is why I appreciate the hypoallergenic, skin-safe, medical-grade stuff used in the making of this product.

I Beg Your Part-On –

Yes, there are six separate pieces to assemble when you use the Phallosan. However, they're all integrated to snap together easily and stay secure regardless of your movements.

Creature Comforts –

Your "crotch creature" will comfy and cozy in the Phallosan because of its patented ergonomic design. Not only does it fit almost any size dick but it also won't tug, pinch or cut into your sensitive skin.

Men Tested, Doctor Approved –

While I haven't exactly found evidence that doctors recommend the Phallosan Forte system to patients, I do know that the entire contraption was developed under medical guidance and that's got to count for something.

Turn Down for What? –

I liked how I never had to worry about someone in the other room finding out that I was coaxing my cock into submission with this device. It's completely noiseless and doesn't require electricity, batteries or anything like that.

Wet and Wild –

Don't worry about getting the Phallosan Forte a little wet from time to time. It won't break, unless you take it with you to the tub. NOTE: It's not waterproof, it's just water-friendly.

Lean, Clean, Cock-Growing Machine –

This system, despite its half-dozen separate parts, is relatively simple to clean and maintain. In fact, the device's otherwise frustrating compartmentalized design contributes to this.

CONS
Not for the Faint of Heart –

If you're looking for a super simple, user-friendly penis enlargement product, the Phallosan Forte system is not the one for you.

BBW –

Although it comes with a fancy silk drawstring storage pouch, this system is one of the bulkiest in the biz.

Maleficent Moisture –

Like I said, you can allow a few splashes of water to get on this thing but you can't use it in the bath, shower or pool. While the parts are all submersible for easy cleaning, the assembled device doesn't fair well in standing water.

You're on Your Own –

You get the confidence of medical and scientific backing but you don't get a guarantee, at least not on your results. Furthermore, I didn't find a manufacturer's warranty or anything of the sort in the box or online.

Your Secret Is NOT Safe with Phallosan –

This device may operate without noise, electricity or batteries but it's not exactly discreet. Not only is it bulky but it's also not ideal for wear under your pants (even if they're really loose fitting).
OUR BEST RATED PENIS TRACTION DEVICES IN 2019: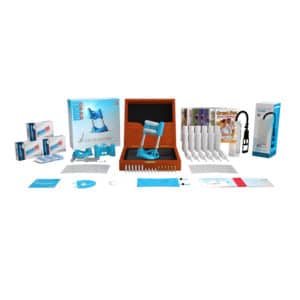 Quick Extender Pro Deluxe Edition

4000g Spring Force Tension

Lifetime Warranty and Money Back Guarantee

2nd Generation Extender DSS System

Extends upto 16 inches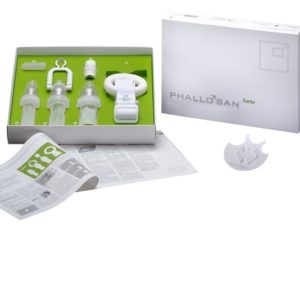 Phallosan Forte

Acts Gently and Effectively

No Side Effects

Can Be Worn Overnight

Suitable For All Sizes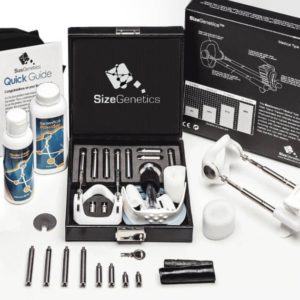 SizeGenetics™ Ultimate System

2800g Tension

Double Money Back Guarantee

58 way ultimate comfort system

1" and 2" Elongation Bars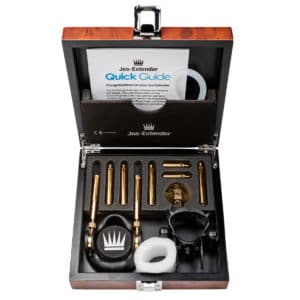 JES Extender Gold

Comfort Strap

Lock and Key

Made and assembled in Denmark

Double Money Back Guarantee
As you can plainly see, the pros vastly outweigh the cons. However, the weight of each factor depends heavily on each user's preference. For example, if discretion is more important to you than material quality, then the Phallosan Forte penis enlargement belt system looks pretty unappealing. But, if you value quality and comfort over simplicity and guarantees, then this device is likely the perfect match.
The Final Verdict
Penis enlargement systems, devices, pills and potions are a dime a dozen. In fact, men have been trying to increase or improve their dicks since the dawn of time.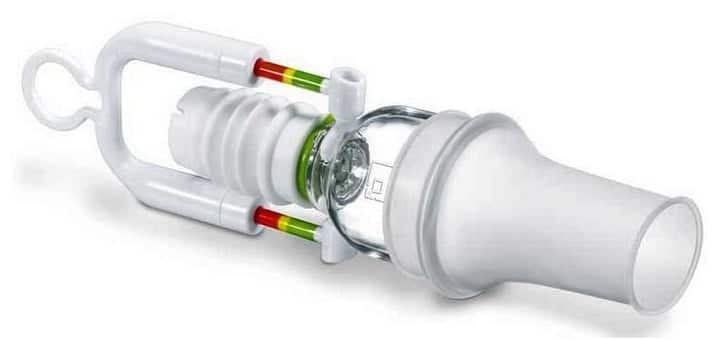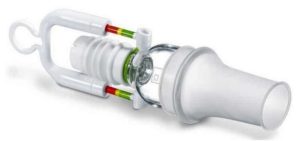 You won't find a shortage of options out there, but you will find some stuff of supreme quality like the Phallosan Forte if you're unafraid of a challenge. It may not be the most user-friendly product on the market but at least it's making a name for itself by being of high quality because it used medical and scientific research in its development.
I've always been a huge fan of products that actually do what they're supposed to do. As someone who understands the struggles associated with erectile dysfunction and Peyronie's Disease, the Phallosan Forte penis enlargement and straightening belt system is a breath of fresh air. Not designed as a sex toy or self-pleasure tool, this thing gets right down to business and doesn't fuck around. For the manufacturers to estimate significant results within just 3 months is a pretty big deal.
The device I compared the Phallosan Forte to – the QE Pro – is a great alternative in many ways for many men, but it doesn't mention a timeline nor does it treat Peyronie's Disease (unless you buy the "Curvature Edition" which is a little more expensive than the original model). It may be less expensive but that's probably for a good reason. In my experience, European engineering is typically top-notch.
So, while I might not recommend the Phallosan system to every swinging dick I happen to meet, I would certainly suggest it for men who have tried other products to no avail. As medical technology and anatomical knowledge increase so too does the quality of the products that are created as a result. Those less expensive, less complicated items may do the trick for some dudes, but as for me, I'll always choose the most advanced product I can get my grubby little hands on.

You can find more information or buy Phallosan Forte at their official website.
Despite the fact that John James is quite the character, there is one thing he has in common with everyone else: he likes a high quality sex toy just as much as the next guy.
Noticing that there were no legitimate websites out there reviewing all the amazing synthetic vaginas on the market, John James set out to do something about it.
After all, it is painfully obvious that today's men really need to know more about their options.