We recently discovered that kinky sex doesn't always have to be some underground shit you do behind closed doors.


According to the LELO brand, cock rings are becoming so mainstream that nonessential accessories need to be included with them to show off the filthy fashion statement. While we're not sure if we agree with that or not, we still had to test the new LELO Pino so we could see what all the fuss was about.
What Is the LELO Pino?
This sex toy is hailed as a global best seller, and we can definitely see why. It is a sleek and sexy vibrating cock ring that flexes and stretches to fit most penis sizes. We were curious about the fact that it is designed exclusively for bankers, and since most of us are broke we wondered if we'd get the full effect. While it doesn't have a lot of weird buttons or functions like you'd expect from such a popular toy, it does provide a smooth nut when you use it right, and you can bank on that.
LELO PINO PROMOTIONAL VIDEO
CLICK HERE TO VISIT THE OFFICIAL LELO PINO WEBSITE
The Main Features
The LELO Pino is supposed to be the ultimate tool in penile pleasure while remaining discreet and durable, using things like flexible body-safe silicone and a funky ergonomic design that can be positioned to tickle the perineum. It vibrates through eight different settings with no remote control and no special wires. Swank and elegant are the words that came to mind when we opened the box, which looks like a pinstriped suit and comes packed with some rather interesting things.
What Comes in the Box?
Like us, you're probably wondering what about the LELO Pino is supposed to attract bankers as opposed to the average horny wankers.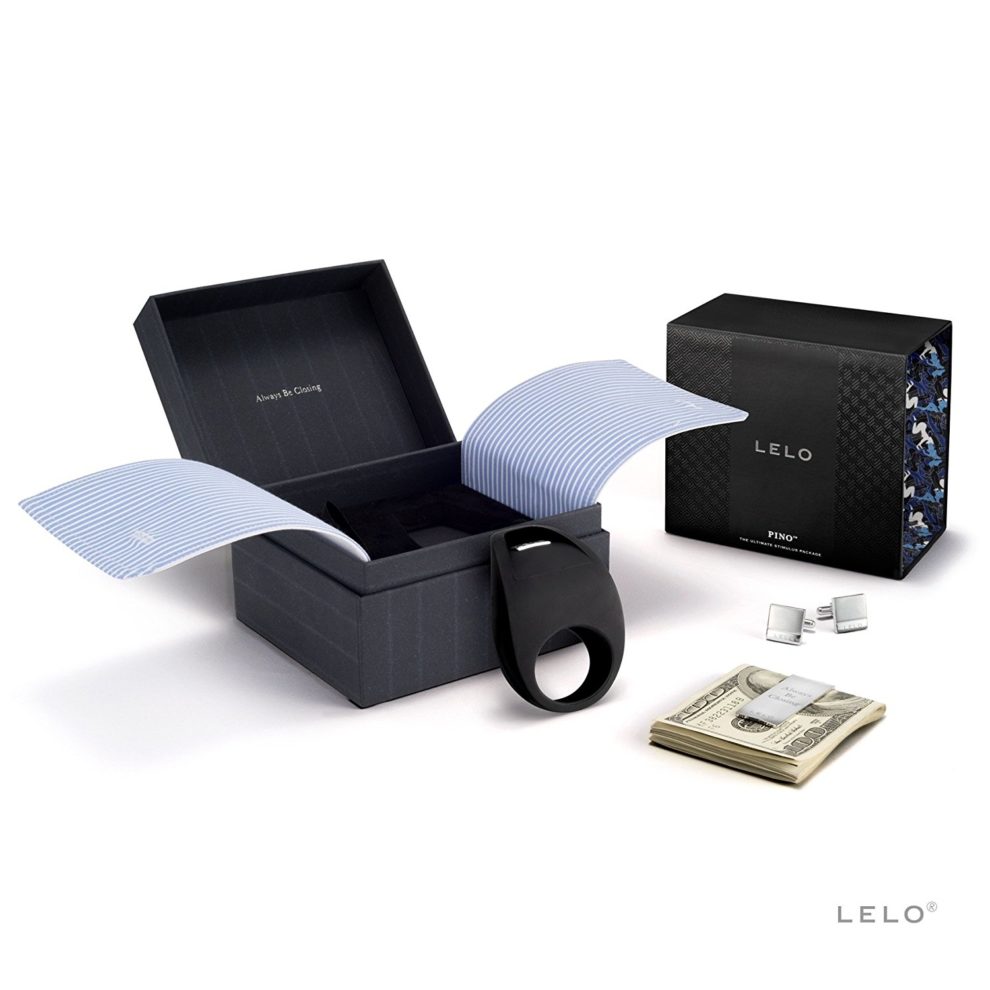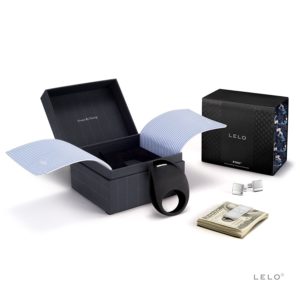 Well for one, the box includes the following items which you wouldn't expect to find inside a sex toy package:
The LELO Pino, of course
A pair of LELO Signature Cufflinks, so everyone will know you're into some kinky shit
An embossed money clip that says, "Always Be Closing" with the LELO brand insignia
A battery charger
The usual satin drawstring storage pouch
A manufacturer's warranty registration card
An instruction manual
Like other LELO brand toys, you can download a printable PDF of the manual if you lose it in the heat of passion. We noticed there were no batteries included with the Pino, nor any lube or toy cleaner. It looks like you'll have to make a bit of an investment to get started, so maybe that's why it's marketed towards bankers.
What It Feels Like
Although it's flexible as hell, the LELO Pino is remarkably stiff and satisfying. It doesn't really slip around like some other cock rings do and it fits snugly on most penises.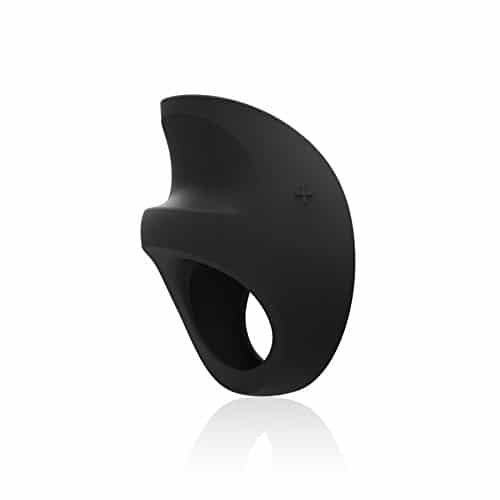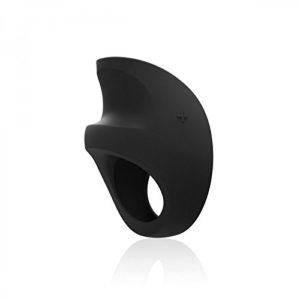 We're not sure why it's referred to as a couple's ring, unless you count the fact that the ergonomic ridge can stimulate the clitoris if positioned just right. Overall, we'd say it feels like a firm handshake on our dick, but then again, most people just kiss it.
Our Cheers and Jeers
We don't give anything an A+, even if millions of people love it like in the case of the LELO Pino.
PROS
Sophisticated Sex – It doesn't look or function like a toy from the funhouse, but it sure as hell is a blast.
Bells and Whistles – When a sex toy comes with cufflinks and a money clip instead of lube and batteries, you know it's for serious dicks.
Tickle Your Fancy – Its study yet pliable material and unique design make it fun for more than the cock wearing it.
Splish-Splash – It is fully submersible in baths, showers, pools, and hot tubs.
Keep It Cranking – The battery is rechargeable in about an hour and runs for nearly two.

CONS
Nothing Sexual – Most bankers already have cufflinks and money clips, so some truly sexual accessories would have been nice (can you say "lube" or "toy cleaner?")
No Newbies Allowed – This thing is designed to give pleasure to men with "near-excessive demands," so tread lightly if your new to the cock ring game.
Get Your Hands Dirty – To switch functions, you have to reach down and click the buttons on the side – not cool when things get slippery.

WHERE TO BUY LELO PINO ONLINE:
CLICK THE BUTTON TO REVEAL A SPECIAL 10% LELO HUGO DISCOUNT CODE:
The Final Verdict
We truly like the LELO Pino. There, we said it. We're not used to being trendy cunts, but we can't help it this time. For something that doesn't come with a lot of necessary accoutrements, it impressed us. The power is hefty and it stays strong for the entirety of the battery life, the material feels really good, and the price isn't too bad either – $189 plus applicable tax, of course. On a scale of 1 to 10, we're cashing out at a well-deserved nine.
Despite the fact that John James is quite the character, there is one thing he has in common with everyone else: he likes a high quality sex toy just as much as the next guy.
Noticing that there were no legitimate websites out there reviewing all the amazing synthetic vaginas on the market, John James set out to do something about it.
After all, it is painfully obvious that today's men really need to know more about their options.