The battle of the butt massagers has commenced and we are on the front lines with our assholes blazing. First up: The Nexus Revo Stealth versus the Nexus Revo Intense – two vibrating prostate massagers that look and feel quite familiar. On the contrary, there are a few glaring differences we noticed straight away, and some of those will be what determines the winner of this made-up match-up.
What Are the Nexus Revo Stealth & Intense?
Both toys, which are manufactured by the same brand, are advertised as top-of-the-line prostate massagers.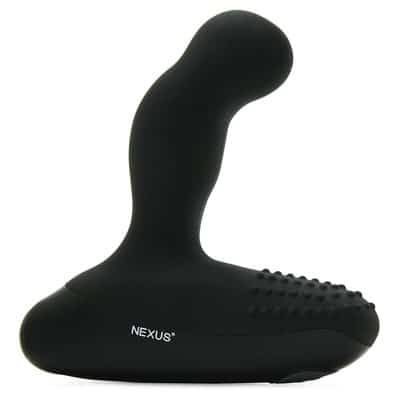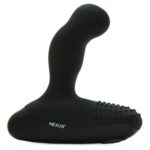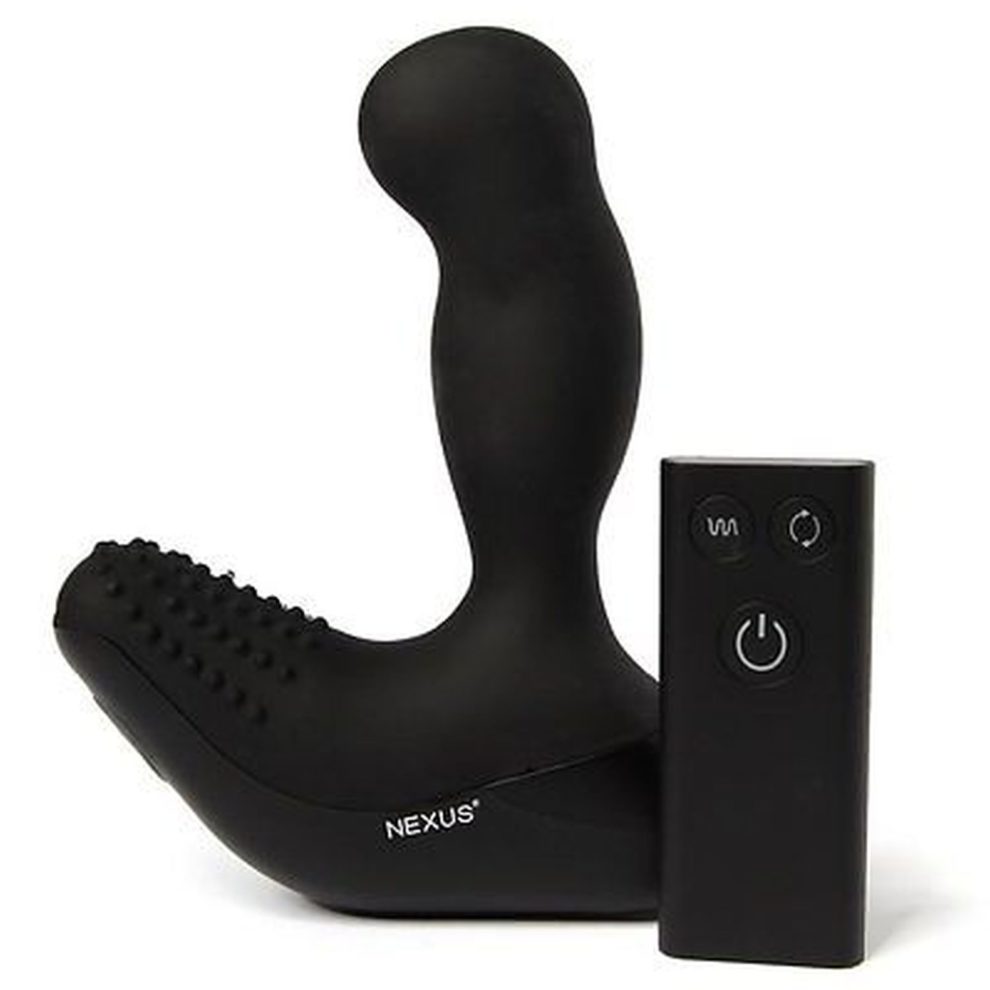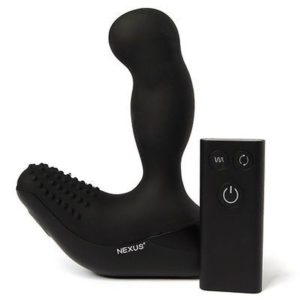 Although we can see why that would be, it was still difficult to tell them apart at first glance. Upon closer inspection, we realized that there were more differences than just the price (the Stealth is about $250 while the Intense is only $199). One comes with a remote for easier couples play (Stealth), but the other one (Intense) oscillates inside your bum like we don't know what. Talk about a magical mystery ride. Furthermore, each toy is designed to stimulate the p-spot and perineum with precision.
NEXUS REVO STEALTH REVIEW VIDEO
CLICK HERE TO CHECK THE BEST PRICE AT LOVEHONEY
NEXUS REVO INTENSE PROMOTIONAL VIDEO
CLICK HERE TO CHECK THE BEST PRICE AT LOVEHONEY
The Main Features
We put them both to the test in our rigorous fuck fest, exploring all they had to offer until we couldn't sit down straight. Cross-legged and cross-eyed, we discovered some pretty fucktastic features that ended up putting the Stealth and Intense in drastically different leagues. I guess it's true what they say; you can't judge a book by its cover.
The Nexus Revo Stealth                                                                                 The Nexus Revo Intense
Has a remote control                                                                                               Uses only the power button on the base
Works at a range of up to 15 meters                                                                    Has no range
Rotates and vibrates powerfully                                                                           Rotates and vibrates powerfully
2-speed rotating shaft                                                                                            2-speed rotating shaft
6-speed perineum tickler                                                                                       2-speed perineum tickler
Made from body-safe silicone                                                                               Made from body-safe silicone
Super quiet motor                                                                                                   Super quiet motor
Rechargeable battery                                                                                              Rechargeable battery
6 inches long                                                                                                            5 inches long
4 inches in insertable length                                                                                 4 inches in insertable length
4 inches in girth                                                                                                       4.25 inches in girth
Both have a 3.5-hour charge time, but the Intense gives you 10 hours of good vibes with each charge while the Stealth lasts only half as long. Furthermore, the remote control for the Stealth acts as a pause button and doesn't actually shut off the toy, which is why we experienced mid-play mayday as we learned that the hard way.
What Comes in the Boxes?
Since the Stealth and Intense are made by the same brand, we weren't surprised that they both came with the exact same accoutrements: the toy, some instructions, and a charger.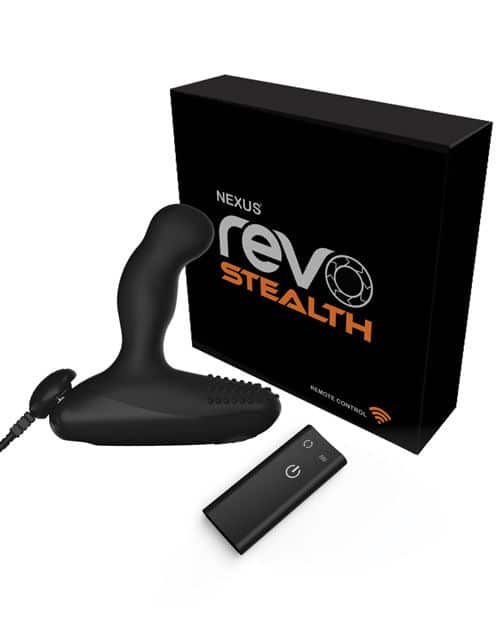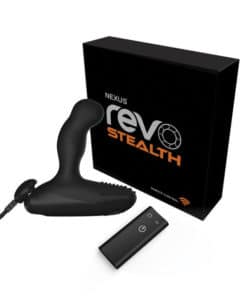 We didn't find any water-based anal lube, antibacterial sex toy cleaner, or even a storage pouch. All we got for our money was the toy itself, crammed inside a sturdy but dorky-looking cardboard box that had to double as its storehouse until we found something better.
What It Feels Like
While they both felt similar going in, the various speeds and functions set them apart.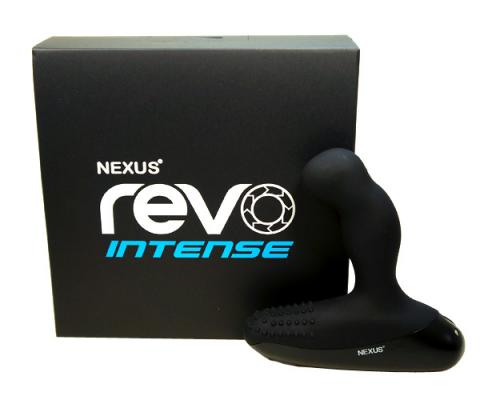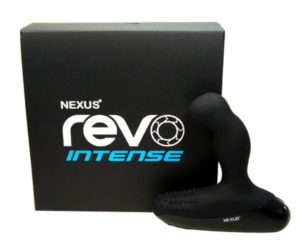 We liked how the Intense had an amazing range of motion compared to the more stoic Stealth, but the Stealth gave us that element of surprise with the wireless remote control – something that the Intense just couldn't offer. We suppose the victor depends on personal preference. After all, opinions are like assholes and everybody's got one.
Our Cheers and Jeers
As always, we have complied a list of our likes and dislikes because we love to bitch about things that are designed for no other purpose than to give us pleasure. Our mothers didn't hug us enough.
STEALTH
PROS
Pushing Our Buttons – This model has that awesome remote control that makes surprise orgasms a reality.
Waterboarding – It's splash proof, so at least it's not completely terrified of water.
Rock Hard – It is the firmer of the two, if you're into that kind of thing.
CONS
Whoopty Doo – It rotates and oscillates about as much as an old man with a bad case of arthritis.
Shortstop – Charge it for 3 and a half hours, play with it for 5. Rinse and repeat.
Sized Up – The Stealth is the smaller prostate massager in this faceoff, and that shit matters.

INTENSE
PROS
Do the Twist – This powerful monster has some serious moves. Dance, Dance, Revolution.
Splish-Splash – While not completely waterproof, the Intense can be splashed with water or jizz without incident.
Bend 'Til You Break – The shaft is very flexible, meaning your p-spot can run but it can't hide.
CONS
Solo Dolo – With no wireless remote control, you'll have to get up close and personal or take a solo ride to control this baby.
The Minimalist – It has fewer modes and speeds than the Stealth, but that's hard to notice when you're cumming so hard it hurts.
Bigger Ain't Always Better – As the largest toy in this comparison, the Intense may be, well, too intense for the untrained asshole.
We liked how both models were unique in their overall shape and design, having been formed with what seems to be scientific precision to hug the curves of the male body. Furthermore, neither had any visible seams or sharp edges. Perhaps what surprised us most was the fact that we didn't even get a hint of that oh-so-familiar "chemical bisque" smell that often wafts from new sex toys. Way to keep us in the mood, Nexus.
WHERE TO BUY NEXUS REVO STEALTH & INTENSE ONLINE:
LOVEHONEY.COM (BEST PRICE AND FASTEST DELIVERY)
CLICK THE BUTTON TO REVEAL A SPECIAL 15% NEXUS REVO DISCOUNT CODE:
The Final Verdic
It was a tough decision to pick which one of these sex toys we liked the best. These old-school Atari joystick-looking fuck wands are both powerful and velvety smooth. So, we believe the value of each depends heavily on who is using it and for what. Obviously, you wouldn't need a remote control if you plan to pleasure yourself in private, but then again maybe you would. On the other hand, you might not need the intensity if you have an enthusiastic partner.
On our famous scale of 1 to 10, we're giving the Stealth an 8.5 and the Intense an  – making the Nexus Revo Stealth the winner by a hair. In short, we value powerful pleasure over cunning convenience. Keep the bells and whistles; give us something that makes our eyes roll back in our heads.
Despite the fact that John James is quite the character, there is one thing he has in common with everyone else: he likes a high quality sex toy just as much as the next guy.
Noticing that there were no legitimate websites out there reviewing all the amazing synthetic vaginas on the market, John James set out to do something about it.
After all, it is painfully obvious that today's men really need to know more about their options.