Sex toys have been around for as long as people have derived pleasure from fucking, but certain ones seem to have staying power while others eventually become obsolete.


One of the most sought-after sex toys on the market is the cock ring, a relatively simple tool that fits around your penis to encourage a stronger erection, a more satisfying sexual experience, and better orgasms. Why, then, has this rudimentary toy become so damn complicated?
It's because the dick knows what it wants, and modern science has figured out a way to give it to them. Cock rings, as we have discovered, can become an integral part of intercourse whether you're with somebody or not. So, when our boss brought in the new TOR 2 Couples Ring from LELO we knew shit was about to get interesting.
What is the LELO Tor 2 Penis Ring?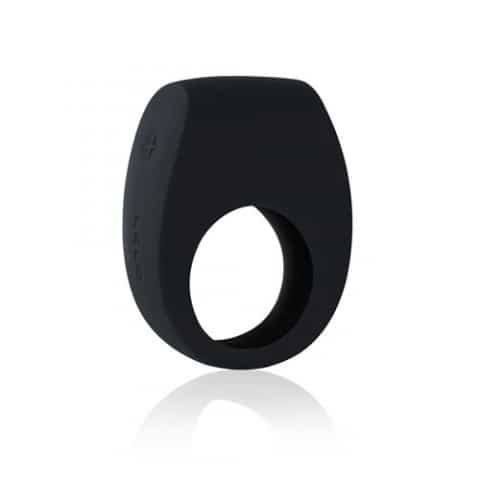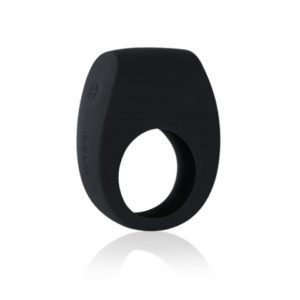 We thought the name given to this toy by the LELO brand was a bit unfitting, especially considering how we got more out of using it than our partners did. The TOR2 is a smooth, silicone cock ring that vibrates at various speeds. It is meant to be stimulating to both parties, but that's not really the case. Since cock rings are made exclusively for the male, getting a woman off with one is difficult. With that said, the TOR2 did help us attack the pussy with a superhero hard-on, and that certainly made a difference.
LELO TOR 2 PROMOTIONAL VIDEO
CLICK HERE TO VISIT THE OFFICIAL LELO TOR 2 WEBSITE
The Main Features Of The Lelo Tor 2

This toy doesn't have a lot of bells and whistles, but what it lacks in features it makes up for in effectiveness. We slapped this baby on and immediately started playing with its buttons. It has six different pleasure settings which gradually increase or decrease the vibratory prowess, and the motor inside is powered by a fully rechargeable battery. Unless you want to talk about its silky casing or its trendy color (which comes in green, black, or purple), then there's not much more left to say about the TOR2 other than that it's the new and improved version of the original TOR (considered for a long time to be the cream of the crop).
What Comes in the Box?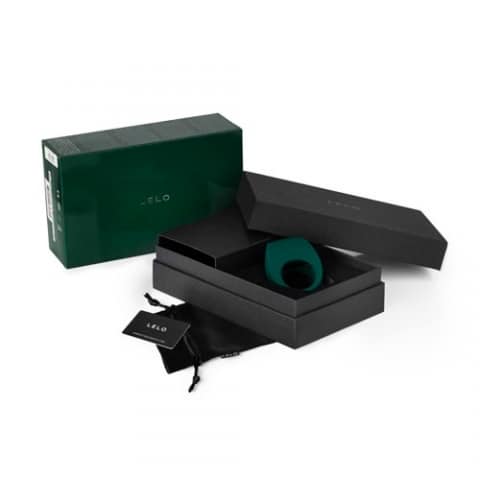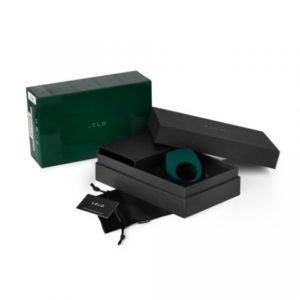 Opening the swanky black box with an embroidered logo always makes us feel like our dicks are about to be proposed to. While the LELO brand is known for this type of packaging, it gets us excited every time. Inside, we found the following items:
The TOR2 Couple's Ring (of course)
A battery charging cord
A satin, drawstring storage pouch
An instruction manual
The manufacturer's warranty registration card
You will not find any lube because lubrication is not usually needed to use a cock ring. Furthermore, no toy cleaner is inside either because it simply requires a quick rinse after you're done. We'd say it comes well equipped so you can too.
EXPERIENCE INTERACTIVE PLEASURE WITH YOUR FAVOURITE ADULT STARS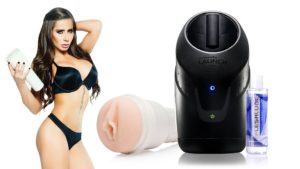 Interactive Sex With Madison Ivy

Experience Madison Ivy's tantric titillating tender touch!

Madison Ivy's personalized pussy mold + Fleshlight Launch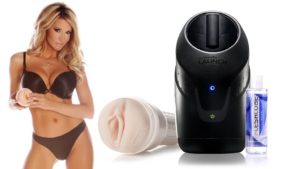 Interactive Sex With Jessica Drake

Make it rain on Jessica Drake

Jessica Drake's personalized pussy mold + Fleshlight Launch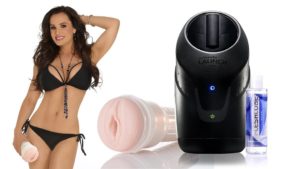 Interactive Sex With Lisa Ann

Get nudged you over the edge into a maelstrom of orgasmic ecstasy

Lisa Ann's personalized pussy mold + Fleshlight Launch
What It Feels Like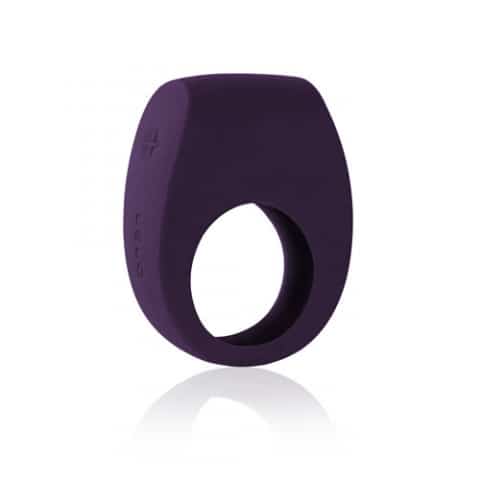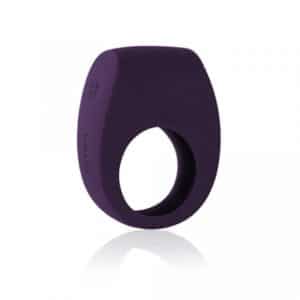 Keeping this short and sweet: it felt like an amazing threesome without all the awkward position changing. Someone was always holding onto our dicks to keep it standing at attention while we pounded away, yet there was no taxi money to hand out and no walk of shame afterwards. Some of our team members commented that it felt a bit too tight, but their problems are downright equestrian.
Our Cheers and Jeers
We have an opinion about everything, so here is what we think about the LELO TOR2 Couple's Ring.
PROS
On the Ones and Twos – We could quickly remix our dick with the simple 2-button interface.
Stretch Armstrong – The silicone material is super flexible to accommodate nearly any cock size.
Assault and Battery – Beat this thing up for an hour and a half with every charge.
Waterboard It – The toy is fully submersible in up to one meter of water, so we could stretch it to its limits in the bath or shower.
Intimate Investments – It is made to have a lifespan equal to or greater than 10,000 disposable rings, so it's worth the money for sure.

CONS
Tightwad – Some of us thought it was a little snug, but it does loosen up slightly after a few uses.
Tick Tock – It takes about 2-3 hours for the battery to fully charge, and that sucks in the worst way.
Cruel and Unusual Punishment – The power wanes at about half battery life, even if that's hard to tell in the heat of passion.

WHERE TO BUY LELO TOR 2 ONLINE:
LOVEHONEY (BEST PRICE & FASTEST DELIVERY)
CLICK THE BUTTON TO REVEAL A SPECIAL 15% LELO TOR 2 DISCOUNT CODE:
The Final Verdict
Overall, the LELO TOR2 Couple's Ring is about as good as it gets. Everything will have flaws, and every user is not the same. But, for a cock ring to outlast 10,000 of its competitors is rather impressive. We'd say that making the $140 investment in this toy is a wise decision, and we'd happily give it an 8 out of 10 rating (but that's just because it comes with a 10-year guarantee).
Despite the fact that John James is quite the character, there is one thing he has in common with everyone else: he likes a high quality sex toy just as much as the next guy.
Noticing that there were no legitimate websites out there reviewing all the amazing synthetic vaginas on the market, John James set out to do something about it.
After all, it is painfully obvious that today's men really need to know more about their options.