We have all heard the expression "born with a silver spoon up your ass," but we never expected to see anything that was a real-life representation of it.


In comes our boss holding these black, rectangular boxes with that embossed logo we know so well: Aneros. The shit from this medical-grade brand is no joke, so we knew it was time to get our hands dirty.
Maybe we are just accustomed to getting right to work, or perhaps the initial polished appearance of the Aneros Tempo anal stimulator made us seethe with curious anticipation. Nevertheless, it was only about 30 minutes later that we were all in our separate quarters giving it a try. And while it doesn't look like much more than a fancy stainless steel spoon, it quickly became obvious to us that it was a whole lot more.
What is the Aneros Tempo?
As mentioned, this thing is an anal stimulator – not a butt plug, not a prostate massager, not a dildo.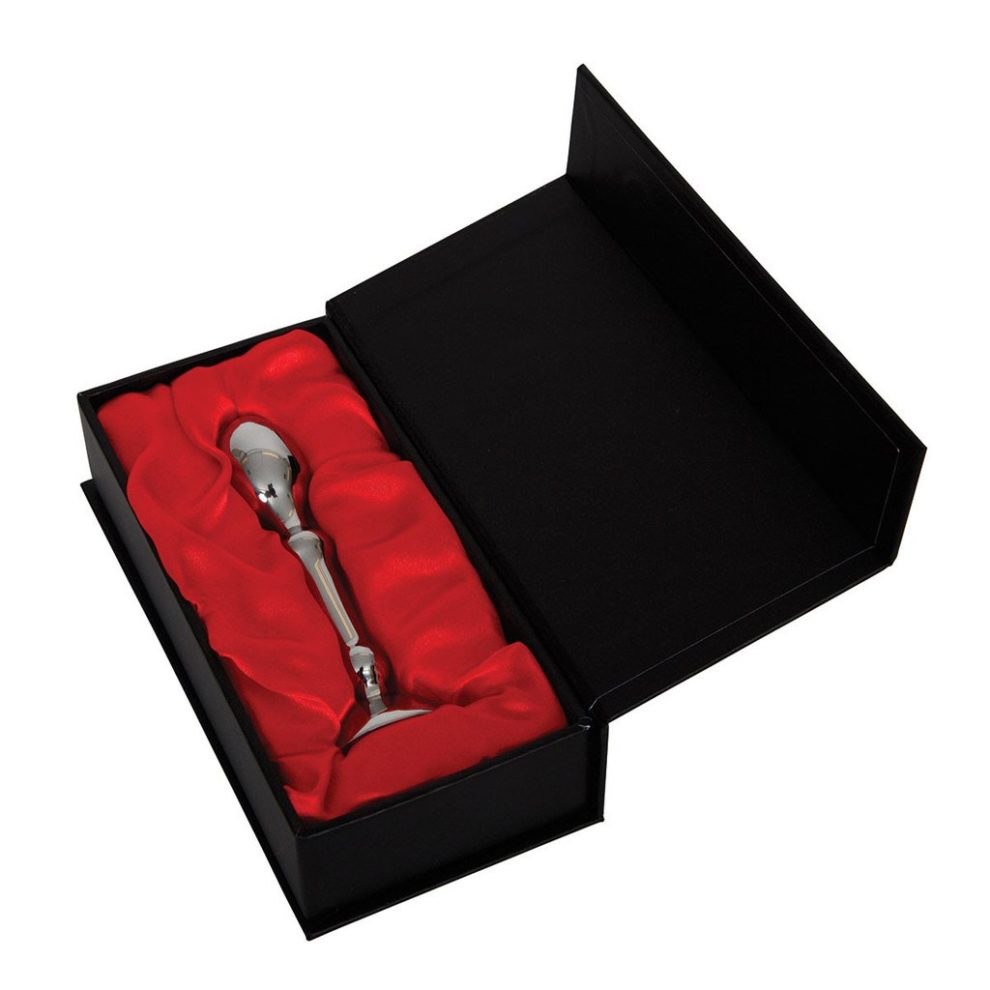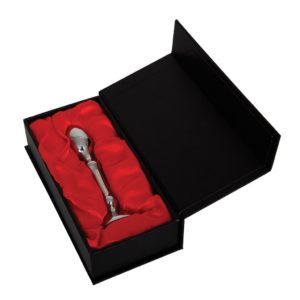 It's designed to be small enough so that the user can move it around inside, exploring the depths of anal pleasure. We thought the concept was pretty clever, but there was definitely a learning curve when using it. We had gotten so used to playing around with big, silicone fuck toys that we had forgotten about the islands of orgasm left undiscovered in our ass. Despite the Tempo's flaws, it still helped us remember why we love our job so much.
The Main Features
Getting up close and personal with the Aneros Tempo allowed us to notice a few key features that had escaped our attention initially.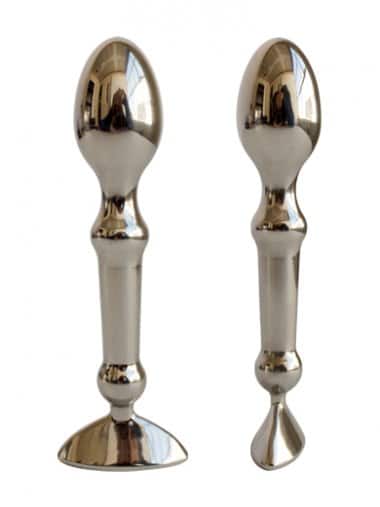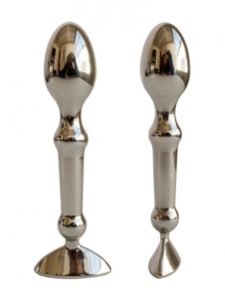 What can we say? We like shiny things. Anyway, it's crafted out of medical-grade stainless steel and ergonomically designed to stimulate the p-spot while piquing the nerve endings inside the entire anal opening. There are about a half dozen curves and bulbs, starting with a tapered tip that widens out into a big bulge (and you know how we like our big bulges). The Tempo is pretty simpo – meaning, it requires no batteries to charge, no electricity, and no special equipment. All you need is a willing asshole to have a good time with this thing. Now that's the kind of hustle we can get behind.
CLICK HERE TO VISIT THE OFFICIAL ANEROS TEMPO WEBSITE
What Comes in the Box?
The box makes you feel like you're about to receive an expensive piece of jewelry, and we suppose you could consider the Aneros Tempo an accessory for your ass.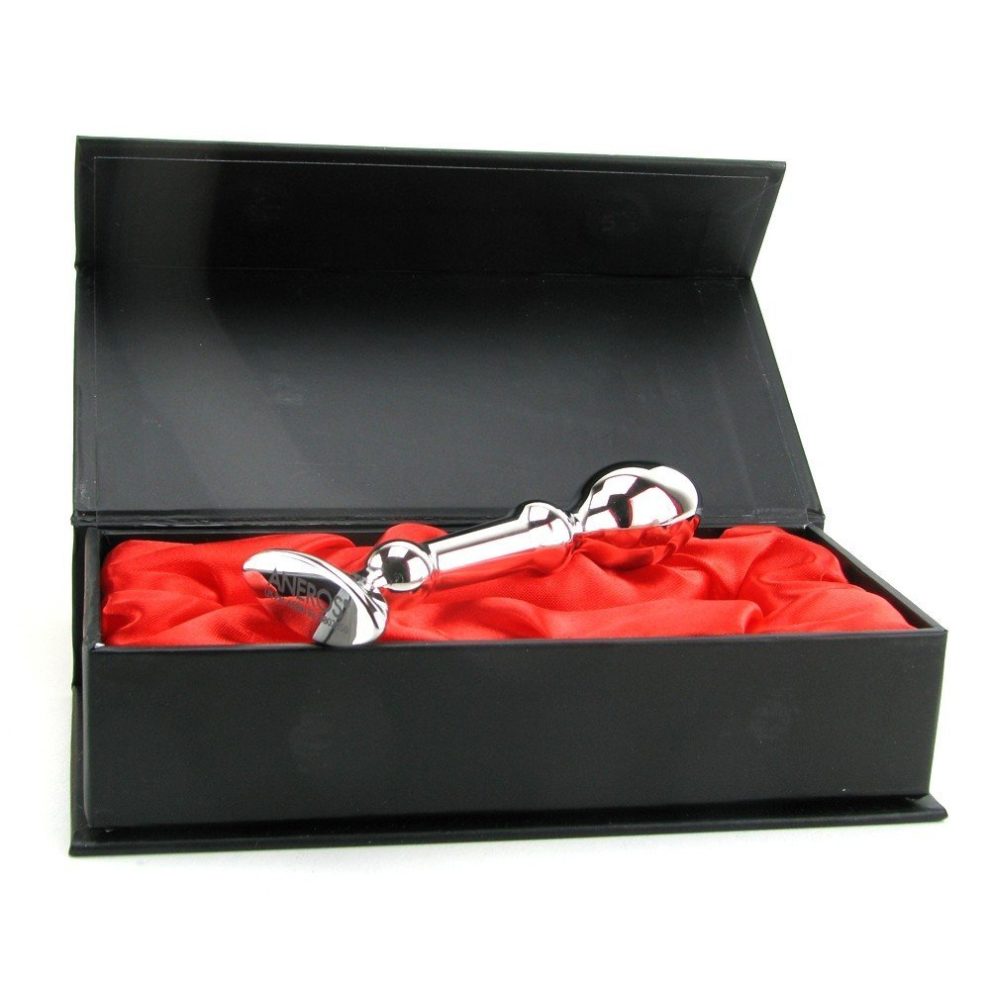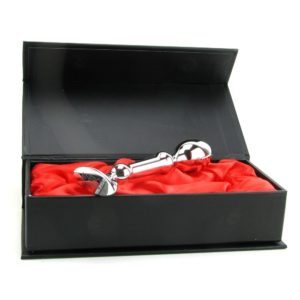 Either way, don't get your hopes up too high about what's inside. All you'll find is the toy itself, nestled snugly inside a red satin lining. We didn't see any lube or toy cleaner, and that has unfortunately become the standard with most of today's sex toys, so we weren't as much surprised as we were disappointed.
What It Feels Like
We're not going to lie, it feels a bit like getting your prostate checked during a reluctant routine examination.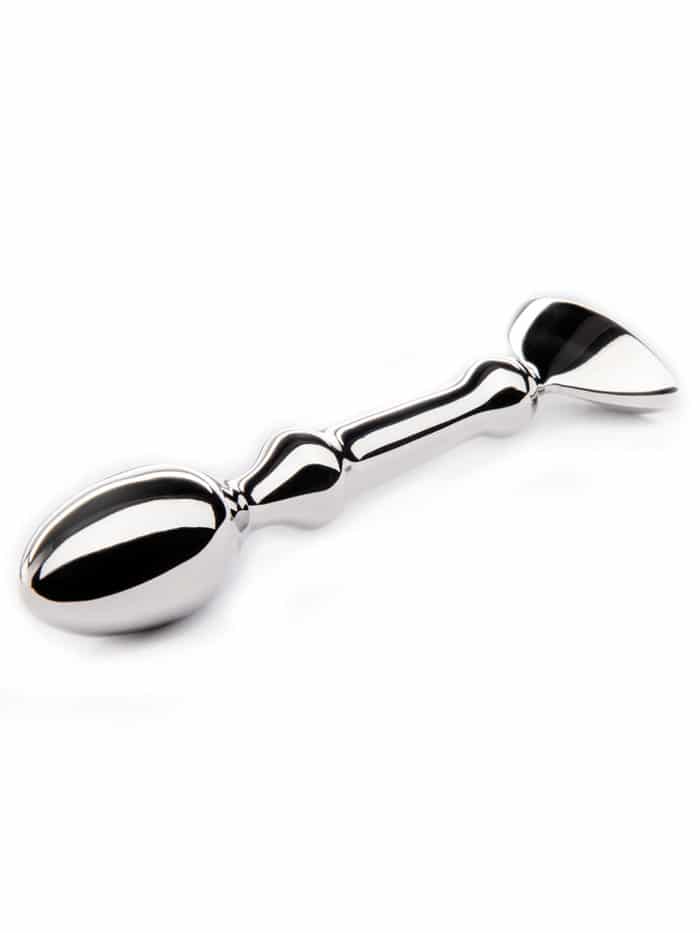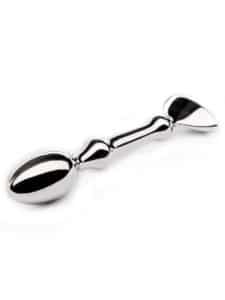 The cold stainless steel is a little jarring at first, but we suppose that's good news for folks who are into temperature play. It can be warmed up, which we thought was nice, but you just have to be extremely careful how you do it. Unfortunately, the Aneros Tempo doesn't come with an instruction manual, so you'll have to figure it out for yourself.
Our Cheers and Jeers
We are extremely picky about what we fuck; never mind those embarrassing pictures from college. These days, it's tough to get a perfect rating out of us. Been there, done that. So here is what a bunch of old pros think about the Aneros Tempo anal stimulator, since we've screwed just about everything by now:
PROS
Good Evening, Ladies and Gentlemen – The toy has no gender bias, which means it can be used by both men and women.
A Balancing Act – The weight distribution to body shape ratio is spot on, making this toy a very solid piece of craftsmanship.
Beware of the Curves – The body of the Aneros Tempo is replete with numerous ridges, bulbs, and curves that stimulate those hard-to-reach areas in your bum.
Fuck with Flare – The base of the toy is flared nicely for easy insertion, ejection, and mid-cumming control.
Handheld and Habit Forming – Since you can take this magic bullet with you anywhere, carrying it in the palm of your hand, it tends to become a reliable travel companion.

CONS
The Cold Shoulder – If left out, the toy gets cold and that can be a shock to the system. Furthermore, warming it is somewhat problematic as well. No Bueno.
The Price Is Right? – No, the price, which is about $90 without any lube or toy cleaner, is very wrong. We'd pay 50 bucks for it max, and we're gonna need Aneros to throw in some lube.
Caution: Slippery When Wet – You better hope your grip is good, because if that base slips or your hands get wet everyone is in for a surprise – and it probably won't be the pleasant kind.
No Go for the Pros – It's not a good choice of size or shape for anal pleasure aficionados. After all, you should know what feels good to your ass by now.
Store No More – You'll have to find a place to stick this when you're done with it, because the manufacturer doesn't give a damn about discretion and offers no storage case whatsoever.
WHERE TO BUY ANEROS TEMPO ONLINE:
LOVEHONEY.COM (BEST PRICE AND FASTEST DELIVERY)
CLICK THE BUTTON TO APPLY A 15% OFF SITE WIDE DISCOUNT CODE AT LOVEHONEY.COM
The Final Verdict
Just to be funny, we looked up the average online rating of the Aneros Tempo and we saw that most people rated it with 4 or 5 stars. We suppose that's fair, but let's be honest here: The Tempo is good for temperature play only, and other than that it's just a standard anal plug that feels an awful like a doctor's exam tool. We could get pretty much the same thing with a hi-tech prostate massager that has digital temp controls and it would probably cost about the same. As you can see from the pros and cons list we created, we're basically 50-50 on the whole Aneros Tempo thing. We've seen better, but it gets the job done if that's all you're worried about.
Despite the fact that John James is quite the character, there is one thing he has in common with everyone else: he likes a high quality sex toy just as much as the next guy.
Noticing that there were no legitimate websites out there reviewing all the amazing synthetic vaginas on the market, John James set out to do something about it.
After all, it is painfully obvious that today's men really need to know more about their options.