You've heard of "automatic blowjob machines," right?

Of course, you have; who hasn't? The future is now, and self-driven sex toys are pretty much everywhere. So, it should come as no surprise that the male masturbator industry has developed a new kind of play thing – a rotating dick stick that runs off of electricity (sans the power cord). The REV1000 is that rotating rock star that spinning what it means to enjoy hands-free masturbation.
What Is the REV1000?
The star of this show – the REV1000 – may look like an electronic lint brush, but it's so much more.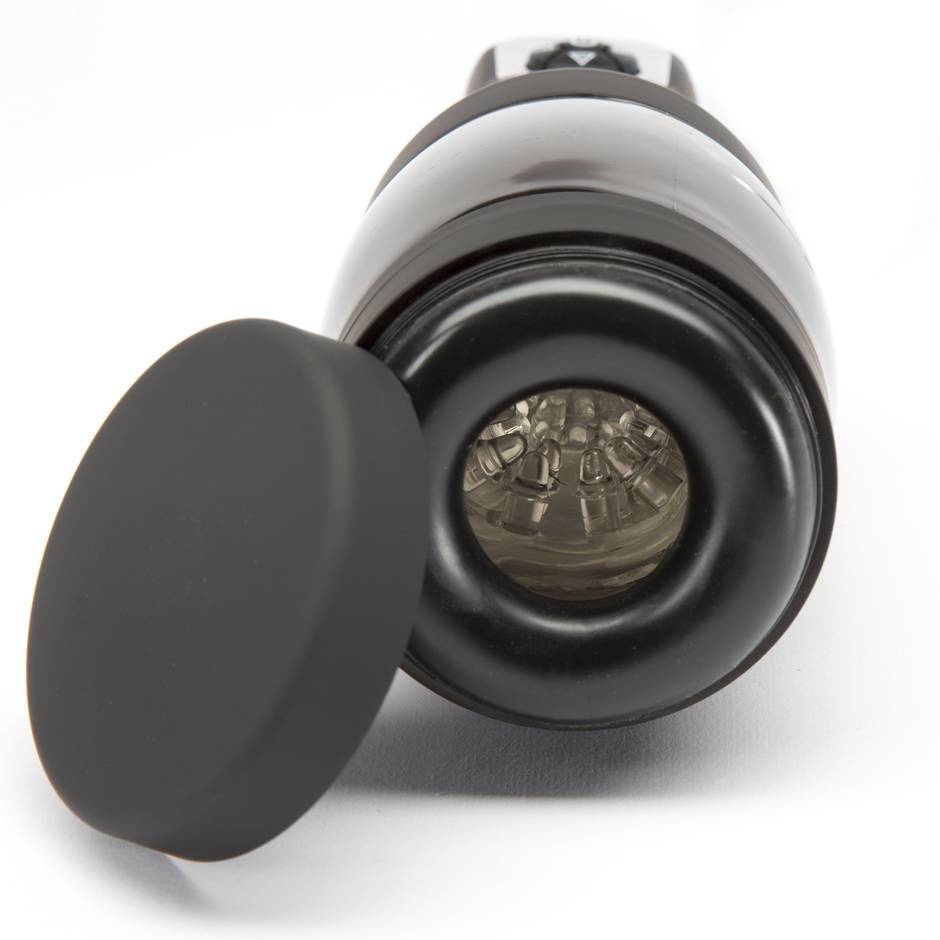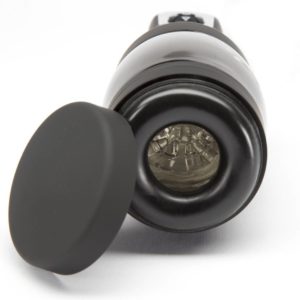 As a fully automated male masturbator, it drives itself and drives men crazy (in a good way). With plenty of user-friendly features and a design that's reminiscent of the famous Fleshlight, this thing is certainly worthy of an honorable mention.
While it may only swirl around the shaft of your penis at varying speeds, the REV1000 is made to stimulate your most beloved erogenous zone like a very enthusiastic and highly skilled blowjob. What makes it unique is the fact that it operates in an exclusive way, spinning instead of thrusting and gently tickling instead of aggressively prickling.
The Main Features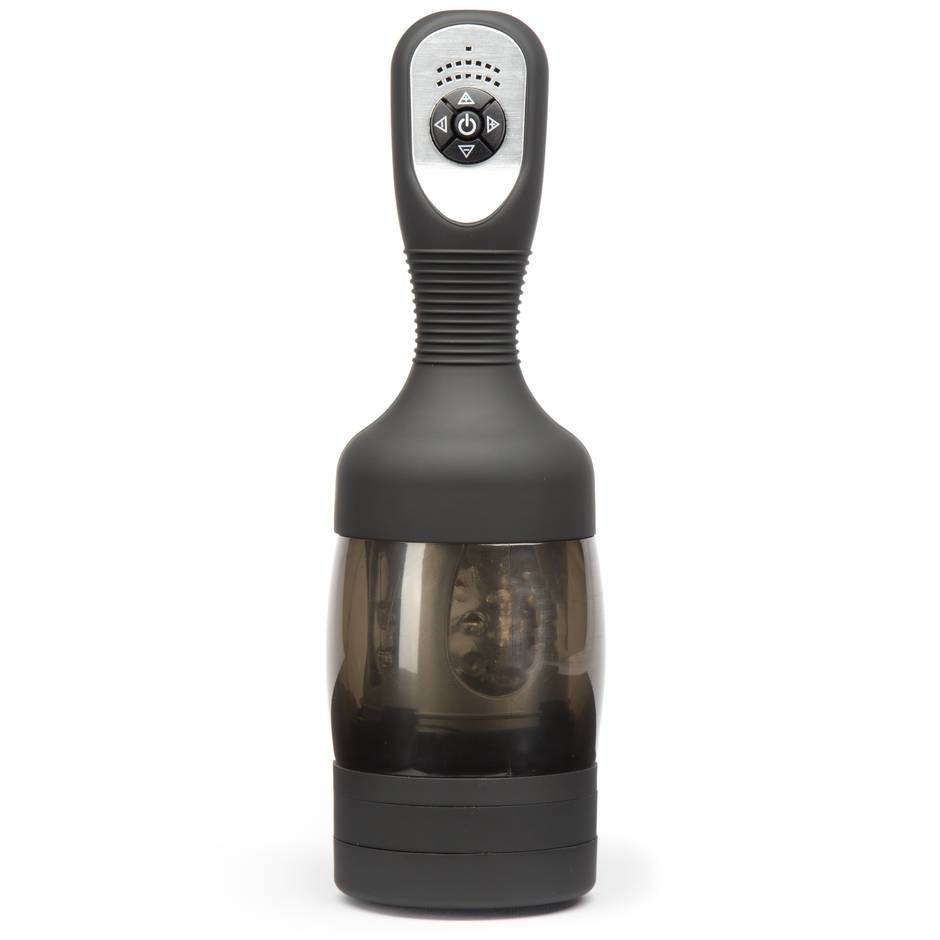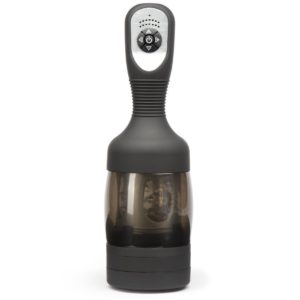 Made from a skin-safe, high-grade plastic, the REV1000 is solid enough to suffice a few rounds of rough sex. It features an ergonomic handle with a textured grip, which further aids in your cock-a-licious conquests. It also has a transparent, albeit shaded, canal for better voyeurism. However, when turned on to full speed, it's kind of difficult to see anything that's inside very clearly.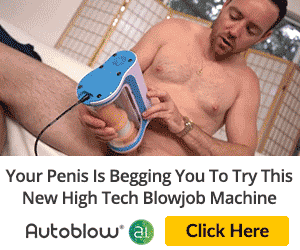 The opening of the REV is curved and cushioned nicely so as to not cause any irritation, and the lid unscrews to reveal the soft TPE textured sleeve hidden inside. That sleeve, which features several nodules and ribs, is replaceable and somewhat skin-like, although you can definitely tell its plastic when you touch it without lube.
Aside from the grip-assist on the handle, you'll also find the settings controls – a star-shaped pad of up, down, and side-to-side buttons that drive the 7 different speeds and 7 distinct vibe functions offered by the relatively commanding motor.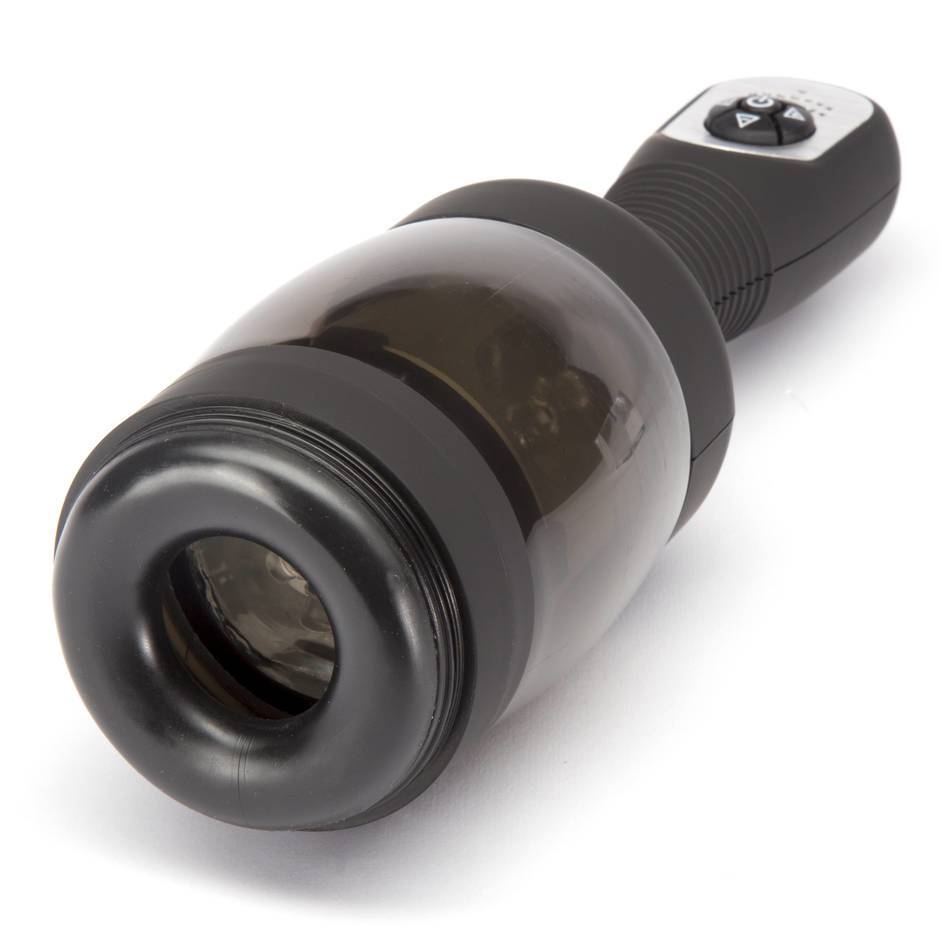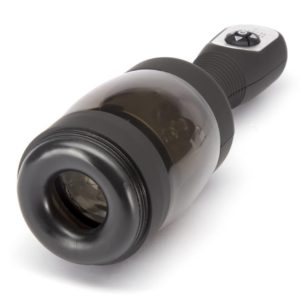 Designed mostly to build arousal (and not make you fully climax), the REV1000 is more of a stamina trainer or penile dysfunction tool than a masturbator, but it feels pretty good on the dick either way.
The 2.2-inch canal diameter is ample, but the insertable length is rather modest – a somewhat small 2.75 inches, which is just long enough to accommodate the tip and half of the average male shaft. With varying speeds and patterns, it's likely that this thing will at least make you squirm. Not exactly couple's play-friendly, it's more ideal for solo artists who want to try out something new.
What Comes in the Box
For the money you pay, the box of the REV1000 contains quite a bit of swag. Like the Fleshlight and Kiiroo brand masturbators, this thing offers a few freebies to get you started on the right foot. However, you won't find much else – no advertisements from the manufacturer listing other toys, no cleaning solution, no spare parts. What you'll discover inside the relatively 80's-looking box are the following items: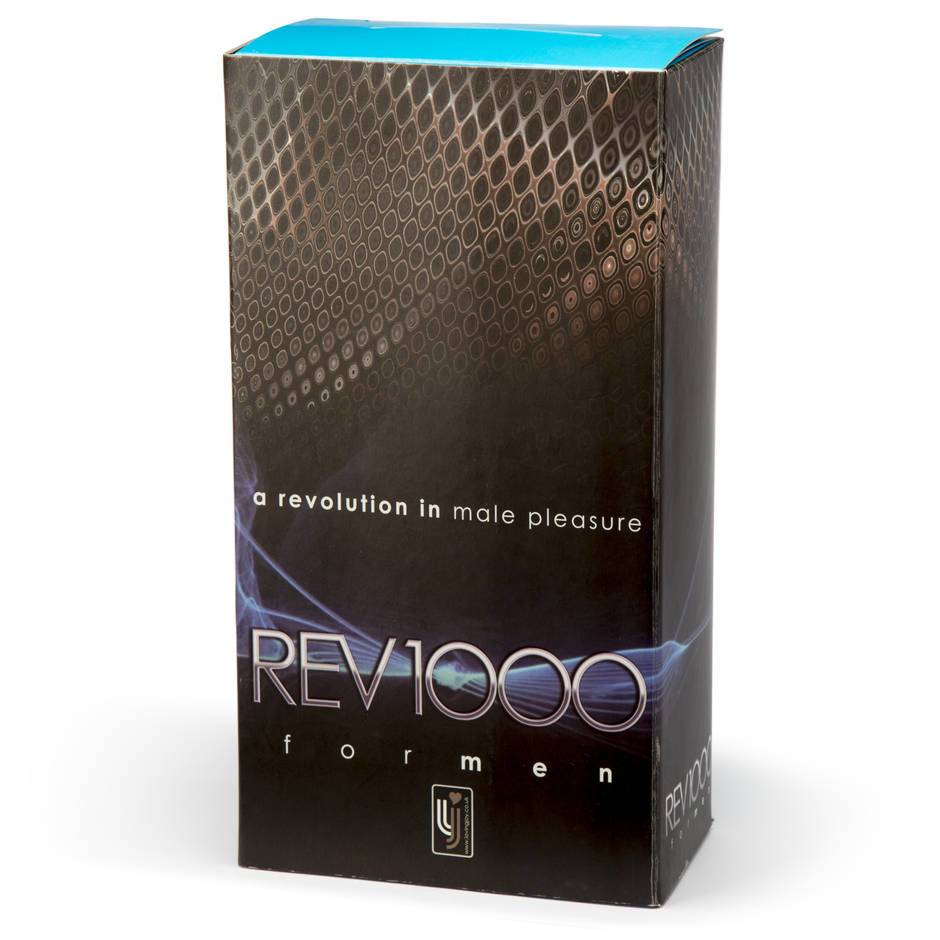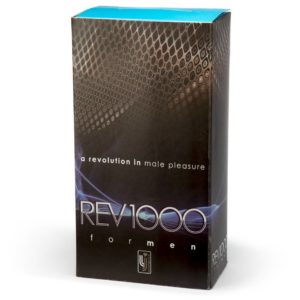 The REV1000 Rotating Rechargeable Male Masturbator (of course)
A standard AV adapted charging cable
One replacement sleeve
A small packet of water-based lube
A set of instructions
I feel like I should note that the, although the replacement sleeve is a nice touch, it doesn't bode well for the quality of the material. In my opinion, you shouldn't need a replacement that quickly. So, it would have been better for the maker to include some toy cleaner, a bigger packet of lube, or even a carrying case instead. But then again, what do I know about quality sex toys?
Rev1000 Review: How It Feels
They say that imitation is the sincerest form of flattery, but I'm pretty sure the folks at Fleshlight an Kiiroo aren't amused by the REV1000.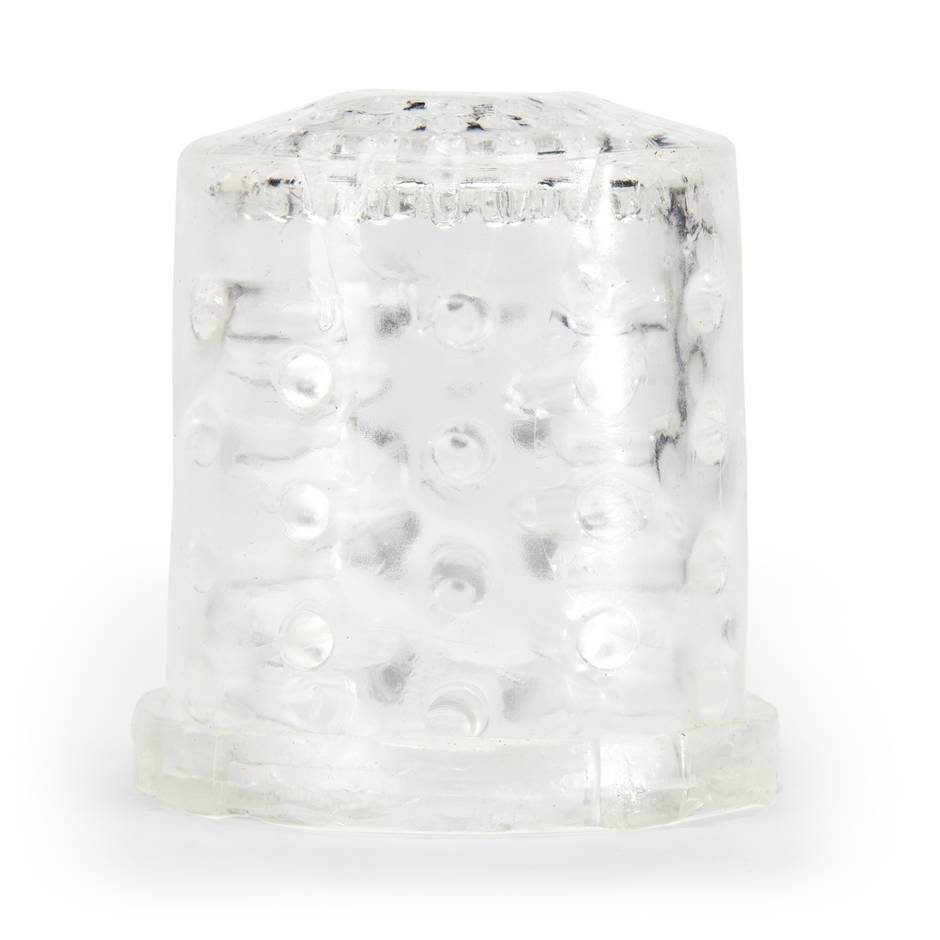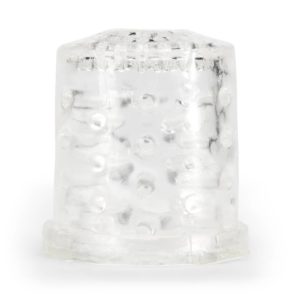 Although the design of this toy is rather revolutionary (no pun intended), it's not likely to make you cum as easily as you think. After all, it's a hefty pumping action that usually juices a dick the best. So, a rotating masturbator may leave much to be desired.
With that said, the TPE sleeve is soft and pliable in case you were wondering. The cushioned opening isn't too bad either, and the clear plastic canal is great for voyeurs who like to watch as their penis takes a beating. However, since this thing merely rotates and offers no thrusting action, it's difficult to say with any honesty that it feels terrific. In all actuality, it simply tickles your dick skin, bringing you close to climax but never quite getting you all the way there.
Compared to the other automatic masturbators on the market such as the Fleshlight Launch (which is my favorite) or the Kiiroo Onyx 2 (which is a very close second), the REV1000 is pathetic. And since the Launch and Onyx are compatible, this toy doesn't hold a candle to the extreme orgasm-producing power of its competitors. Simply put: if you're looking for a top-notch cock cranker, stick with the big boys and leave these imitators alone.
The Cheers and Jeers
Still, not even the big boys can boast a 100% approval rating. While the REV1000 may possess several lackluster qualities, it does have a rightful place in the world of male sex toys. After all, every man is different, so some dudes may actually find this thing to be an amazing machine (I'm just not one of them).
PROS
Double, Double

– Even though you get no pouch for your toy without paying for it, the sturdy box it comes in can double as a storage container in a pinch.

Experimental Eroticism

– The REV1000 is great for experimenting on your dick to figure out what you like best. As for me, I discovered that I like the Launch and Onyx better – probably not what the manufacturer had in mind, but oh well.

Assault and Battery

– This fully rechargeable machine requires zero batteries, so you can beat your meat like it owes you money until the motor dies (which is usually about 40 minutes after you turn it on).

Rash of Safety

– The materials with which this toy is made contain no latex or phthalates, meaning you won't develop a rash unless you're a dirty motherfucker.

Sleeved Out

– The sleeve is textured just like the Fleshlight, albeit not as expertly by any means.

Set It and Forget It

– With plenty of functional settings, it's not hard to find something that gets your goat.

Push Your Buttons

– The controls are well placed and easy to use.

Get a Grip

– With a textured, ergonomic grip, it's easy to hold onto this thing even with lube all over your hands. Then again, since the REV1000 is supposed to be automatic, you shouldn't need your hands anyway.
CONS
Terrible Trade-Off –

Forty minutes of play might seem like a long time, but not when you compare it to the sixty minutes required to fully charge this thing.

I Can't Hear You –

Forget hearing the moans and groans of pleasure (or yourself think for that matter). The REV1000 is about the noisiest toy I've ever encountered, and that shit is off-putting as hell.

Erk and Jerk –

This toy provides zero crank yanking action, so I hardly see how it can be called a masturbator.

Dry Your Eyes –

While you can slather the REV with all the lube you desire, don't even think about getting it wet.

Clean Freak –

And since you can't get the toy wet whatsoever, nor do you get any toy maintenance tools, cleaning up after the party is a bitch.

All That and a Bag of Nothing –

Yes, the textured sleeve is better than a smooth one, but that doesn't mean it's impressive. In fact, it's rather lackadaisical for having so many pronounced nodules and ridges on it.

Get Out Your Wallet –

It won't take long for a replacement cup and sleeve to be needed, unfortunately. Oh, and those parts cost a pretty penny by comparison. Ka-ching! Can anyone say "warranty?"

Weak in the Knees –

This toy's motor isn't nearly as powerful as it needs to be to bring on a good orgasm, and that's the case even when the thing is set to full blast.

Bigger Isn't Always Better –

The REV1000 is definitely not designed for dudes with large dicks. Not only is it hard to fit inside the relatively small opening, but the rotating motors struggle to do their thing when a hefty cock is in there.
The Final Verdict
Overall, the REV1000 is an interesting male sex toy with a radical design.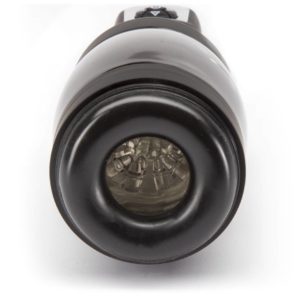 Although it's as noisy as a dental drill and has a somewhat weak motor, it still offers a brand-new sensation that can't be found on the modern market. Made with experimental men in mind, this thing provides inspiration and intrigue as well as pleasure and pungency. While it may not be designed for all penis types or sizes, it does accommodate the vast majority of dicks and is a great tool for warming up the engine.
Comparatively speaking, however, it only makes the Fleshlight Launch and Kiiroo Onyx 2 look better than they did before. With better battery lives, more accommodating canals, more intense sleeve textures and hundreds of options therein, plus more consumer conscious price points and easier maintenance, those supremely popular toys that seem to be in competition with the REV1000 need not worry about losing their crown anytime soon.
Despite the fact that John James is quite the character, there is one thing he has in common with everyone else: he likes a high quality sex toy just as much as the next guy.
Noticing that there were no legitimate websites out there reviewing all the amazing synthetic vaginas on the market, John James set out to do something about it.
After all, it is painfully obvious that today's men really need to know more about their options.