It's not difficult to find a prostate vibrator. They're literally everywhere, and they're also becoming more accepted by mainstream men who don't even have the slightest homosexual inclination. Designed to increase pleasure and enhance couple's play, the right prostate massager can make a big difference in the bedroom and beyond. So, is the Mantric rechargeable remote control prostate vibrator worth mentioning when there are so many options available? Well, the average man seems to think so and I do too.
What Is the Mantric Rechargeable Remote Contol Prostate Vibrator?
According to the manufacturer, the Mantric is a premium prostate massager with a "silken silicone shaft."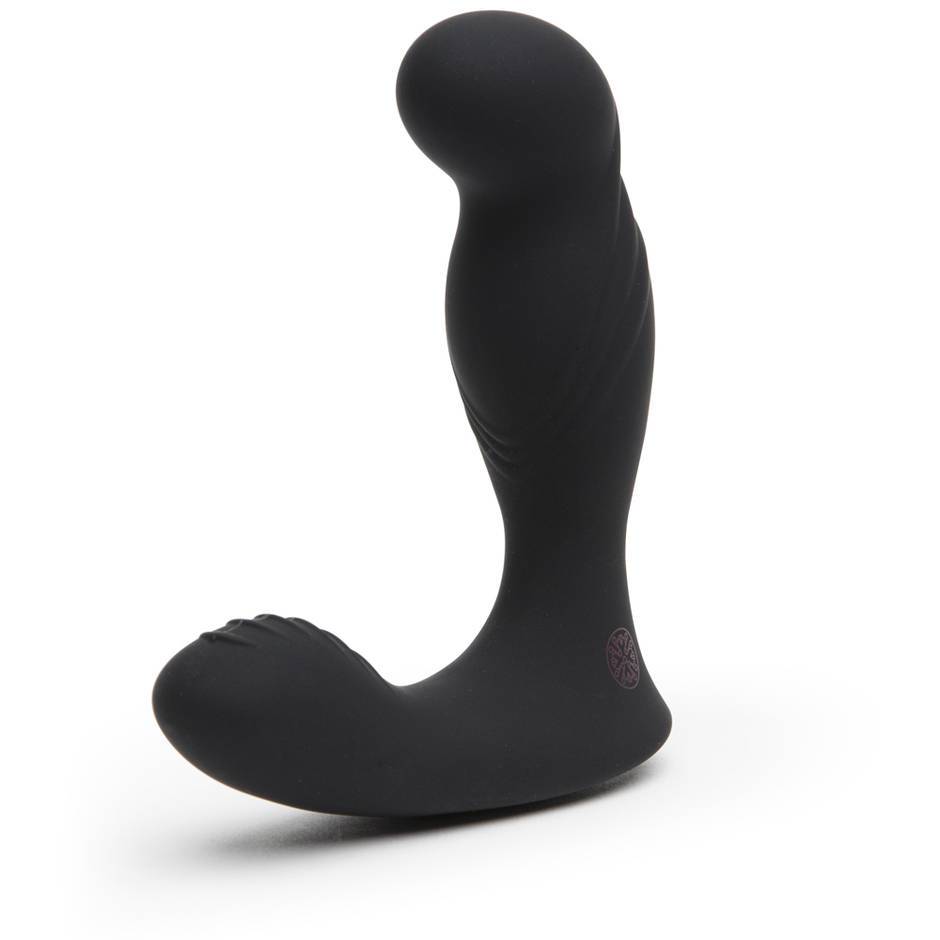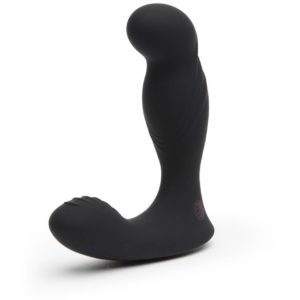 They're actually telling the truth, believe it or not. Although I might not completely agree that the machine is premium because I've tried so many awesome vibrators at this point, I will agree that its shaft is super silky, and the entire product is relatively well made. Furthermore, it provides very intense p-spot orgasms through a series of powerful vibrations and possesses a variety of user-friendly features that make it attention-getting to say the least.
The Main Features
The Mantric features an ergonomic design, complete with a flared, cushioned base that has a bit of texture to stimulate the perineum when the toy is inserted all the way into the anus.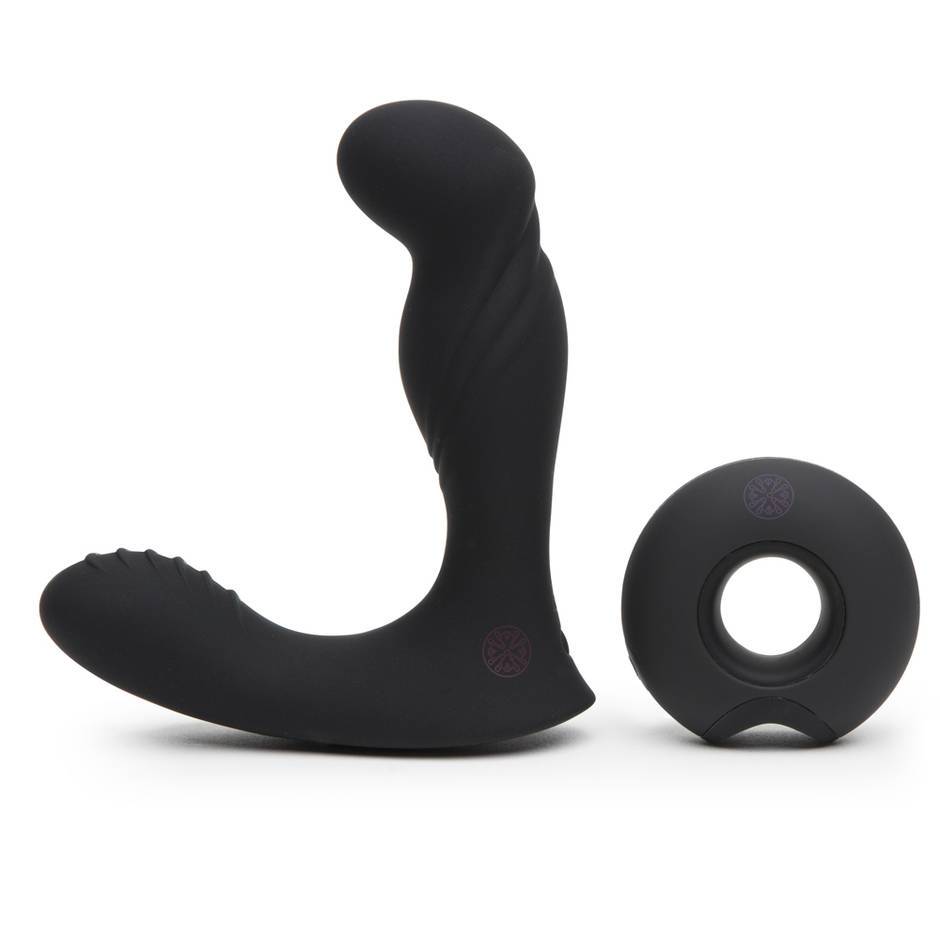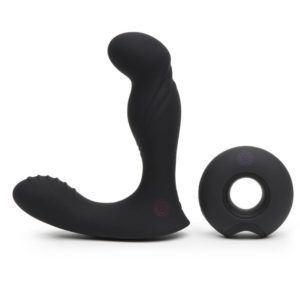 The entire thing is covered in a skin-safe silicone material that just so happens to be 100% waterproof. Additionally, it has the following fucktastic features that I find noteworthy:
A rechargeable wireless remote control (which isn't submersible by the way)
7 distinct modes of vibration
An LED panel on the bottom of the handle that serves as a mode indicator light (Some might say it looks nice but is basically a worthless feature.)
A USB charging port with two ends – one for the toy and one for the remote
A travel lock button to keep it from turning on unexpectedly in your luggage
Dual motors that operate the various vibe functions in the shaft and in the perineum pad
A curved and bulbous shaft that's designed for p-spot precision
A push-button control on the base for solo play without the remote
A 4.5-inch circumference at its widest point
4 inches of insertable length
A 1.5-inch flared base
A silky silicone material that's 100% latex and phthalate free
With features like that, I can totally see why the manufacturer described this thing as the bomb dot com. Whether you'll agree or not is none of my business. As for me, I'll definitely use this son of a bitch again if I get the chance.
What Comes in the Box
The box, which is a plain carboard container that's rather flimsy and poorly decorated, does have one redeeming quality: nobody will have a clue as to what's inside unless they look. Discrete, albeit unremarkable, whoever looks will find the following items inside: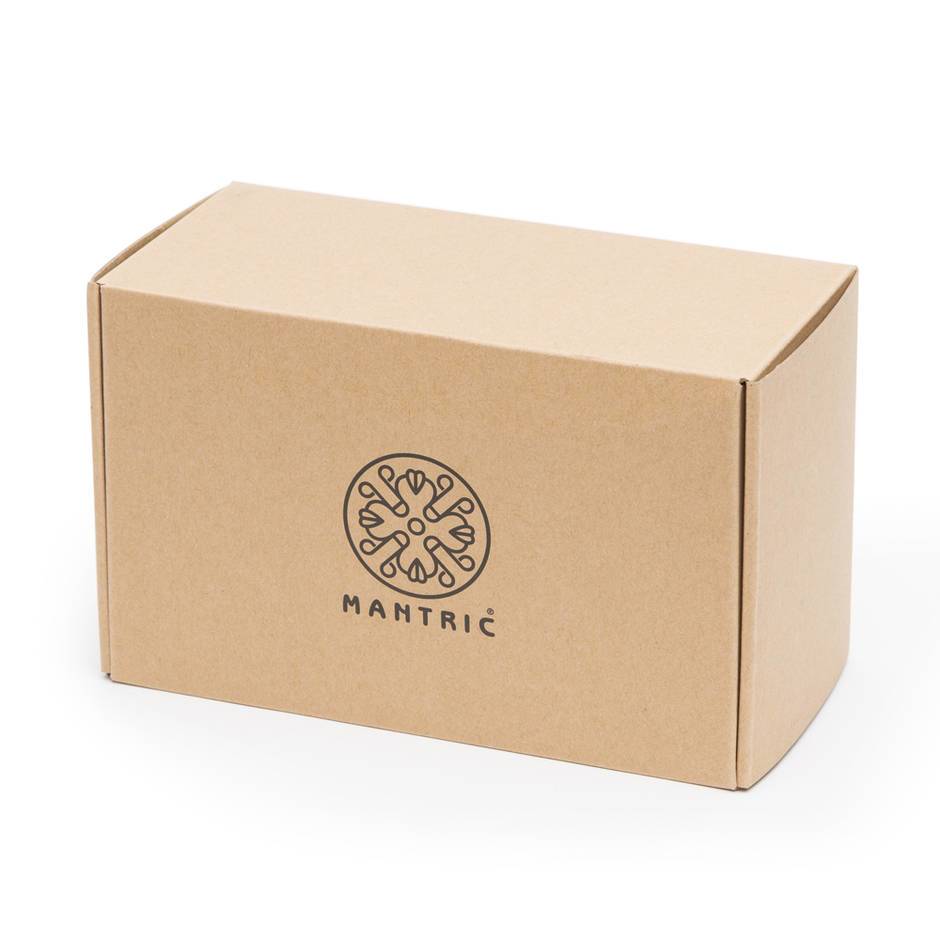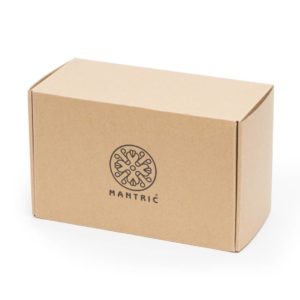 The Mantric Rechargeable Remote Control Prostate Vibrator (of course)
A wireless remote control that looks like a small rubber ring with a finger notch in it
A standard AV charging cord
A set of instructions
Like most sex toys on the market today, you get everything needed to use the toy immediately and not much else. Unlike some of the higher end products out there, you won't get any toy cleaner or a sample packet of lube. However, you will get a p-spot vibrator that's quite similar to the others available yet somewhat less expensive by comparison.
How It Feels
The sensations derived from the Mantric vibrator depend on who you are and what you like.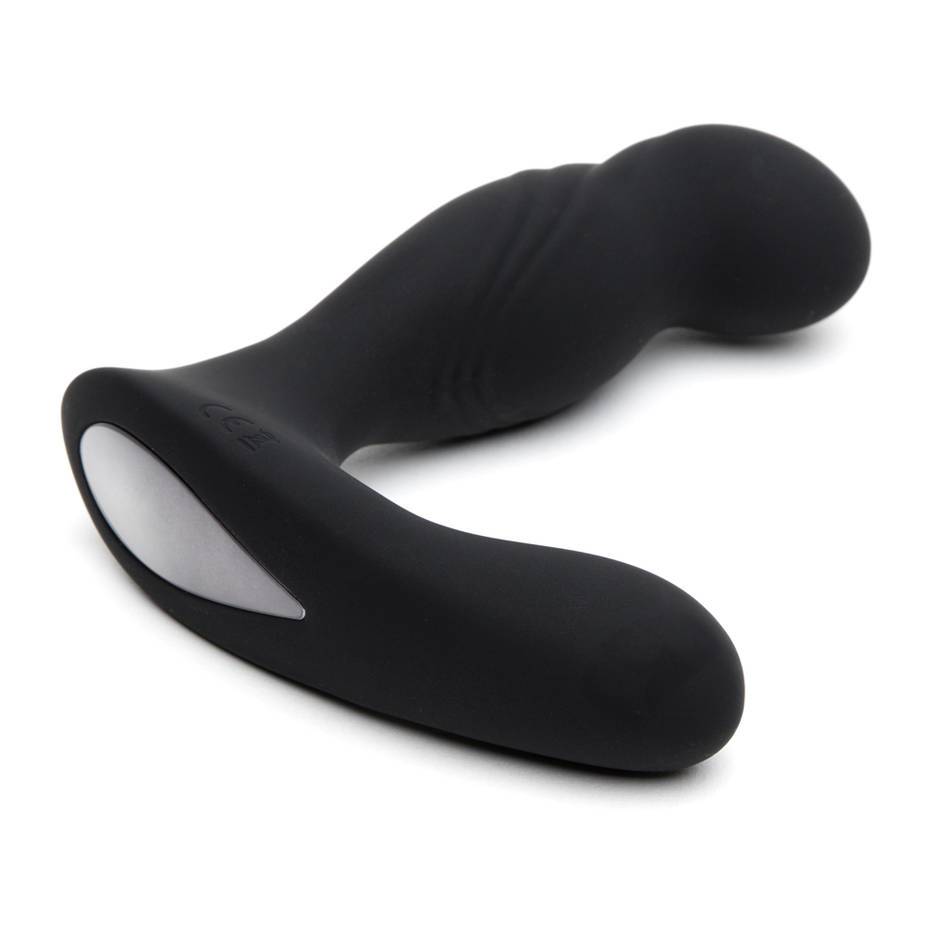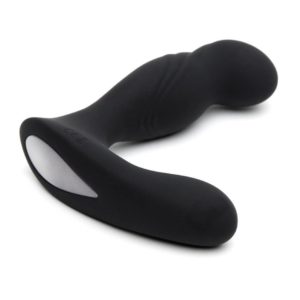 While some men find it rather pleasurable, others seem to think it features an uncomfortable shape. Indeed, it's got a bulbous shaft and a thick perineum pad, but overall the ergonomics of this thing are in line with what most would expect from a good prostate massager.
There aren't many features that are unique on the Mantric, with standard functioning and body-friendly sizing. The various vibe settings are quite distinct, though, but they can be a little too powerful for some. On the other hand, depending on how sensitive your ass is, you may end up liking only 2 or 3 of the settings available. Either way, there's likely something for everyone and the wireless remote makes surprise butt sex a real possibility.
The Cheers and Jeers
Especially in the realm of prostate massagers, you really can't expect perfection. Anal play is such a subjective matter that no toy can possess 100% of what all men want. However, the Mantric isn't all bad and actually has numerous fuckworthy features that are worth bragging about.
PROS
Chords of Harmony –

There's a wireless remote control to this thing and I never once experienced any connectivity issues when I was using it.

Light It Up –

Although some people thought the LED light on the bottom was a worthless feature that could have been traded for better vibe functions, I think it's a nice touch that helps you remember what your favorite setting was.

Variety Is the Spice of Life –

With 7 different vibe settings, the Mantric is by far not the most diverse toy. However, each setting is very different from the last and the range between the bottom and the top is astounding.

Smooth Talker –

They weren't lying when they said the silicone is extra soft. If it were any smoother, I'd think it was trying to steal my woman.

Long Live the Lovins –

The battery life is pretty bitchen; it lasts 60-70 minutes on full charge even with the setting turned all the way up.

Let's Have a Quickie –

You can get this baby up and running at full charge in just under 90 minutes.

Splish-Splash –

The Mantric is water-friendly and can be used in the shower, bath, swimming pool, or hot tub. Just remember: the remote has beef with too much moisture.

Love the Skin You're In –

Even if you have extreme skin sensitivity, this thing contains zero irritants or allergens.

Curved for Your Pleasure –

The unique shape of this toy looks like most others at first glance, but it's got several differences. For instance, the tip is curved towards where the average prostate is and the bulbs on the shaft stimulate the nerve endings when inserted.
CONS
Shut the Fuck Up –

Unfortunately, the Mantric is super noisy even when its on the lowest setting.

Case in Point –

Not only is the box incapable of doubling as a storage container for the toy, but you also don't get a case, bag, or anything else to hide it in. No Bueno.

It Hurts So Good –

Unless you're into a little bit of pleasure with your pain, you may not like some of the stronger vibe settings because they kind of hurt.

Say What? –

The instructions aren't very clear. You'll probably have more luck just figuring out how to use it on your own.
The Final Verdict
In short, I'd say that this thing isn't perfect, but it still offers the complete package for men who aren't too picky about what they shove in their bums – a nice full feeling, a smooth insert, a range of robust vibrations, and a convenient remote for couple's play.
Despite the fact that John James is quite the character, there is one thing he has in common with everyone else: he likes a high quality sex toy just as much as the next guy.
Noticing that there were no legitimate websites out there reviewing all the amazing synthetic vaginas on the market, John James set out to do something about it.
After all, it is painfully obvious that today's men really need to know more about their options.