Once upon a time, I wasn't the biggest fan of butt plugs and anal play, but oh how things have changed.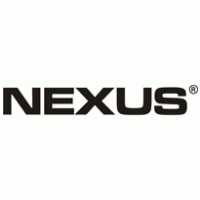 My perspective was heightened when I discovered a variety of high-end toys that gave me the best orgasm I ever had. Since then, I've become a huge fan of shoving things up my ass.
It wasn't long afterwards that I stumbled across the Nexus brand – a luxury lineup of male and female sex toys that earn every bit of attention they get. While Nexus is nowhere near the number one brand in the world, their inventory is certainly worth mentioning. As such, I figured it's about time that I introduce you guys to the Ace. And in case you haven't figured it out yet, it's a butt plug.
What Is the Ace by Nexus?
The Nexus Ace is a remote controlled anal cavity massager than stimulates the prostate gland through a series of powerful vibrations.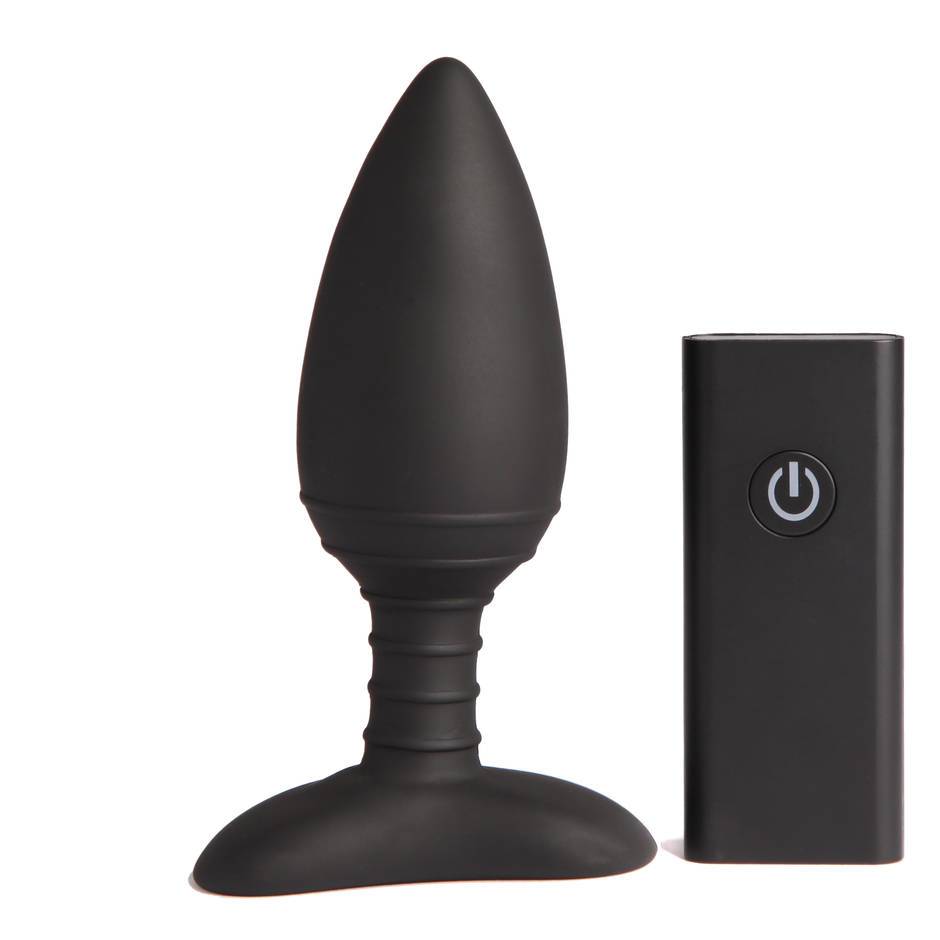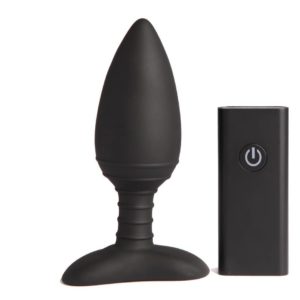 Although it's not shaped like your typical prostate massager, it definitely does the trick. It has several spine-tingling features that are controlled via remote and, as the name suggests, it's a literal ace in the hole. Best of all, it's quaint and quiet so you can get down like James Brown without having to explain what's going on in the bedroom.
As a high-quality butt plug, the Nexus Ace is shaped ergonomically to suit the human body. And because it doesn't have a shape specific to the average male prostate location, both guys and gals can use it for anal pleasure. Perfect for couple's play or solo stimulation, this butt plug is a techie's wet dream.
The Main Features
Marketed as extra small and extra quiet, the Nexus Ace features numerous characteristics that make it ideal for butt play beginners as well as ass probing pros.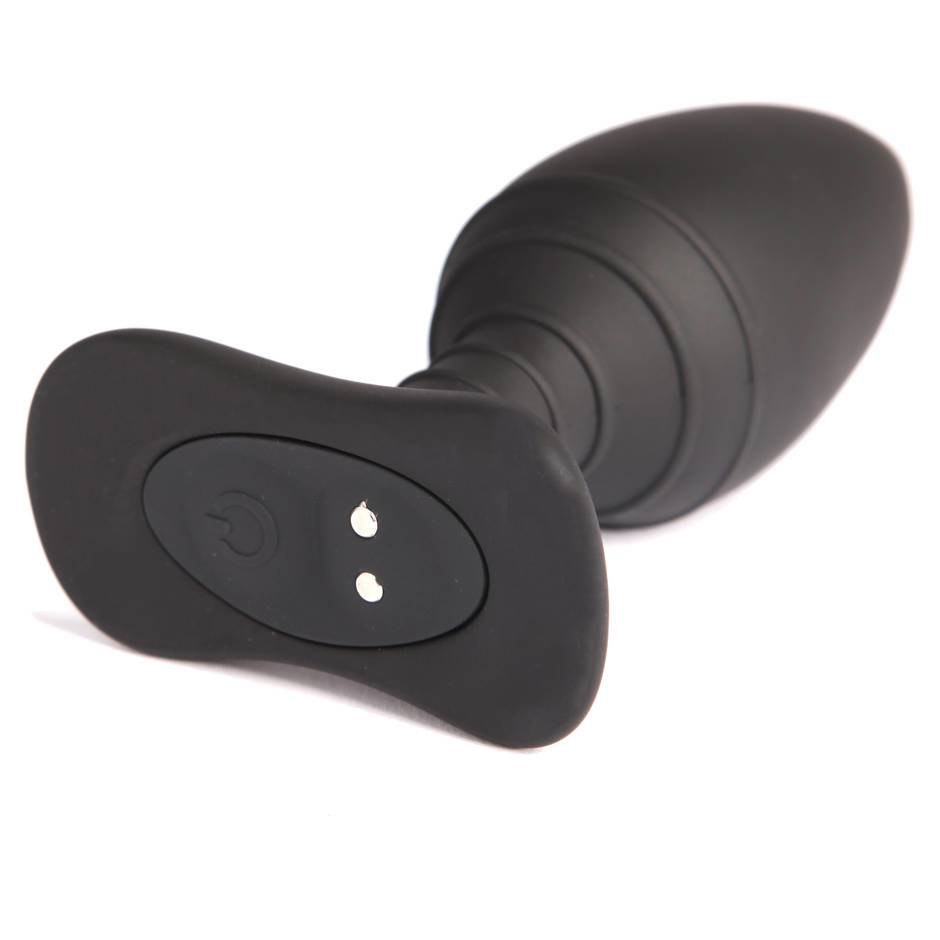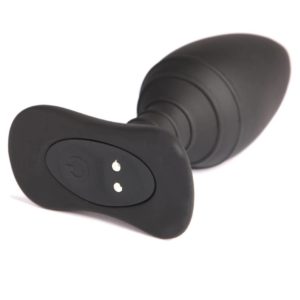 It has a tapered tip which makes it easy to insert, plus a ribbed neck that increases pleasure during any thrusting you might do. With a little lube, this bad boy glides in smoothly and exits the same way. I, for one, appreciated those features the most because, quite frankly, too much ass play makes my asshole feel like sand paper.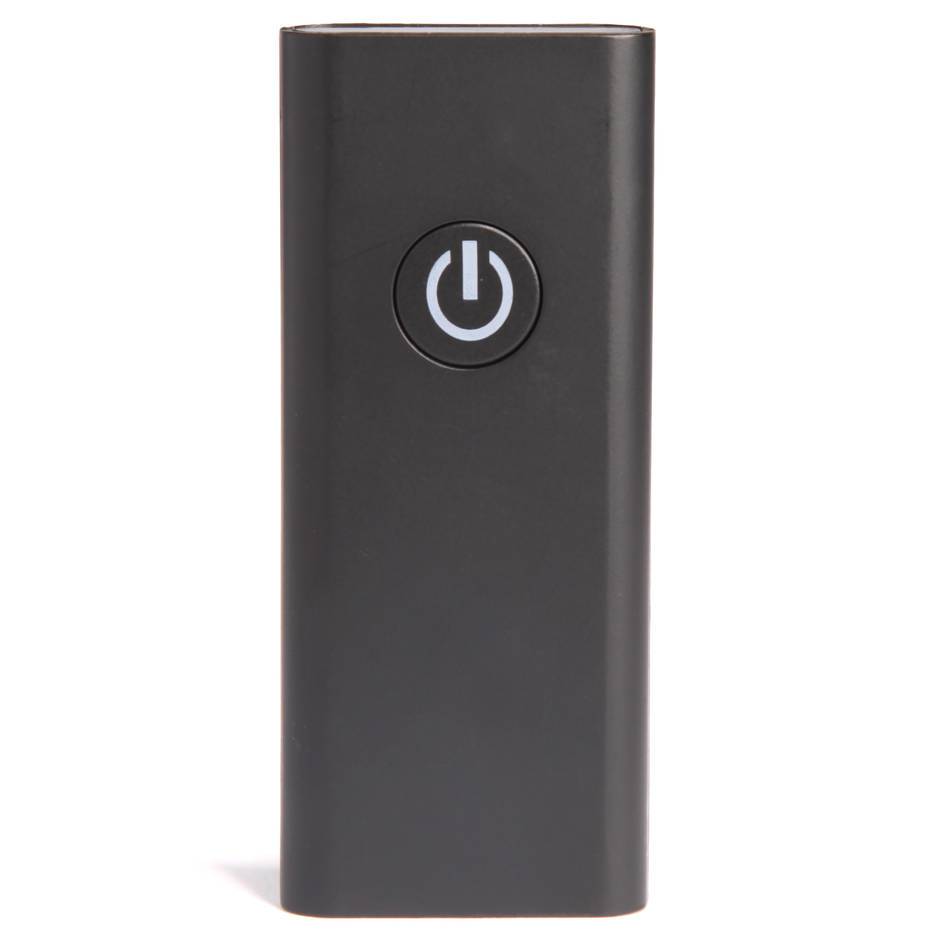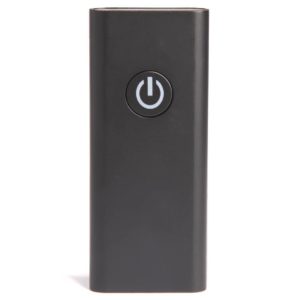 Furthermore, I discovered the following freak-nasty features when experimenting with this son of a bitch:
Six variable modes of vibration, including a pulse and intensity escalation settings
A super smooth, seamless silicone casing that's safe for all skin types
A sleek handheld remote control with a hefty 8-meter (or 26-foot) range
A quick-charge battery that uses a standard USB port and magnetic attachment
An enjoyable 80-minute run time
A flared base
A base diameter of 2 comfortable inches
A 3.9-inch circumference
3.5 inches of insertable length
4 inches of total length for a sturdy ½-inch grip during playtime
No allergy-inducing latex
No potentially harmful phthalates
A firm, robust body – one that doesn't flex so much it pokes a hole in your anal wall
A completely waterproof design (minus the remote, of course)
A convenient push-button operating system
With all those features put together, I think the Nexus Ace is a nice piece of machinery that will definitely give you and your lover something to "talk" about.
What Comes in the Box?
I'm a big fan of sex toys that come with a couple freebies like toy cleaner, lube, or a carrying case. Unfortunately, the Nexus Ace butt plug is not one of those toys. While you do get everything needed to start the party immediately, you won't get any extras. And so, this otherwise marvelous magic stick gets a little expensive to use once all the necessary parts are purchased.
Snuggled inside the somewhat swanky packaging are the following items: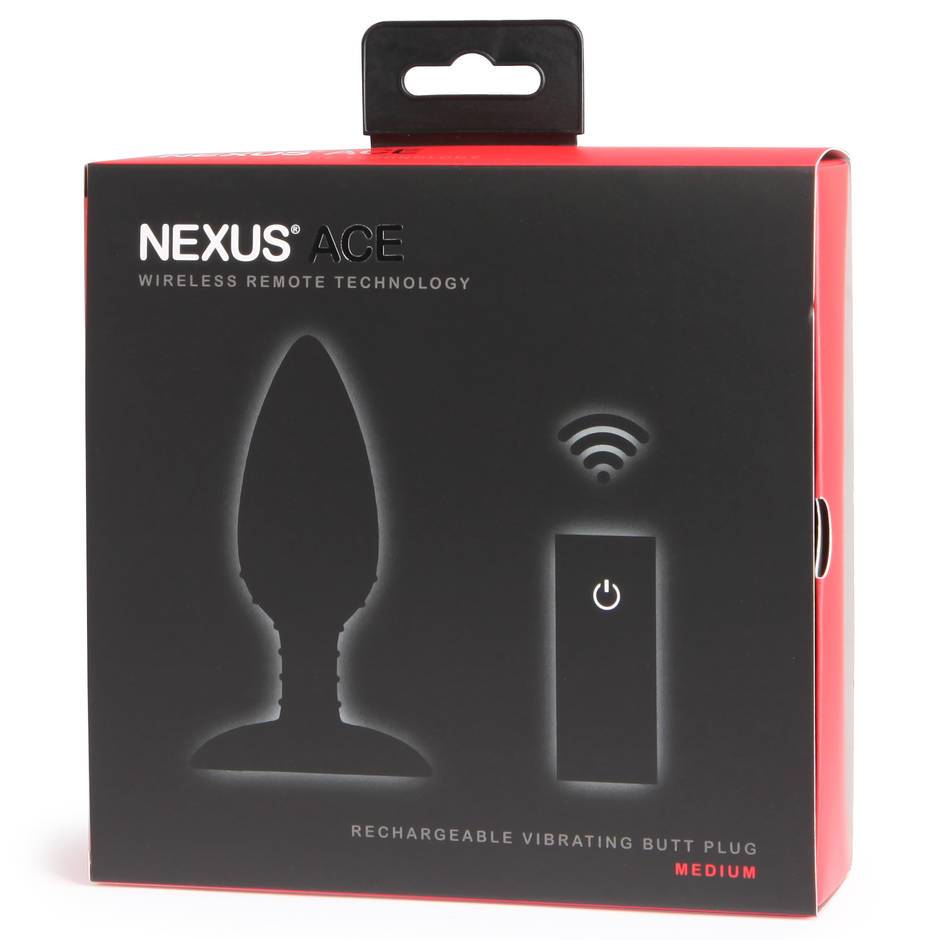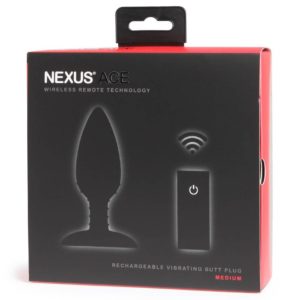 The Nexus Ace butt plug
A wireless remote control
A magnetic USB charging cable
A user's manual with concise instructions (in two sexy languages)
Luckily, the box doubles as a carrying case because you don't get one of those for the money. Since the box wasn't ideal for me, I went ahead and sprung for a patent leather pouch for my toy. It only costed a few more bucks and it kept my toy in good shape and lint-free for a lot longer.
How It Feels
In my opinion, the Nexus Ace butt plug felt pretty damn good.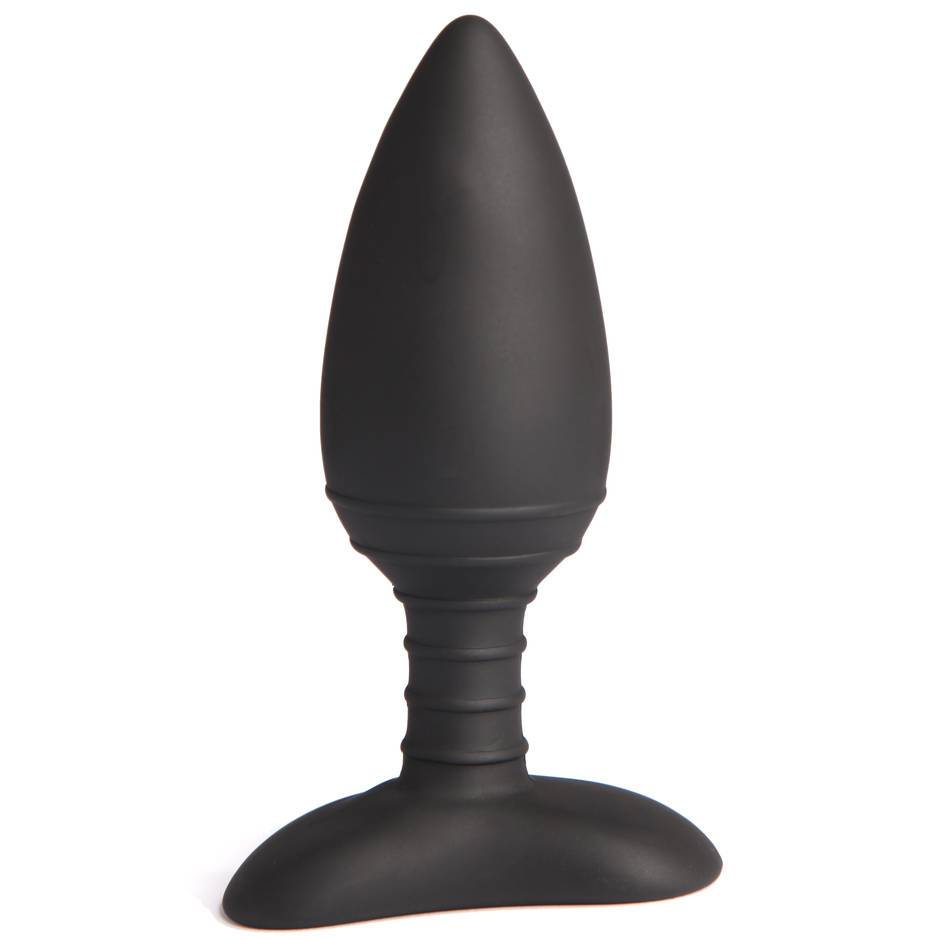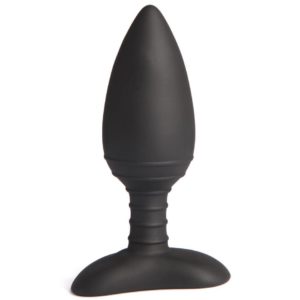 The fact that it's rather small made it perfect for my ass because I haven't had anything up there in a while. Furthermore, it's shaped in such a way that, regardless of the relatively tiny size, it still filled up my anal cavity enough to know it was there even when it wasn't turned on. Add in the various vibe settings and you've got a sex toy with a definite yet delicate presence.
Additionally, one of my favorite features of this toy was the skin-safe silicone casing that slipped inside my bum without any friction. In fact, even when the lube supply was low, I still didn't experience any ripping, tearing, or chaffing. Overall, it's got one of those designs that's ideal for a tight ass, although I did find a few qualms I'm about to explain in greater detail now.
The Cheers and Jeers
Nothing is perfect, not even a handheld butt plug made from luxurious materials. However, it certainly earned a spot in my sex toy stash once I considered the following pros and cons:
PROS
Big Things, Small Packages –

While the Ace is an asshole's best friend, it's probably one of the smallest sex toys I've ever encountered.

Marathon Masterpiece –

It's also one of the only electronic toys on the market that has an equal charge/run time ratio: 80 minutes of charge for 80 or more minutes of play.

User-Friendly

– Although it's tiny, the tapered body and convenient ridges on the base made the Ace stay in place through my rather rough ride.

Much Ado about Something –

It has six different vibe settings, each of which are rather distinct from one another. I liked the mid-range setting the best, but you might think otherwise being as the highest setting shoots you to the moon.

Calling the Shots –

The wireless remote control isn't a bad touch either, especially when you have an equally perverted partner to play with. Regardless, it's nice to have a palm-sized butt plug and remote control to tease yourself throughout the day.

Get It Wet –

The fact that it's 100% waterproof is pretty spectacular considering it's controlled by a digital remote. I enjoyed mine in the hot tub and, although the vibes were strong enough to felt in my soul, you still couldn't see any sonic undulation on the water's surface.
CONS
Count Your Blessings –

Even though there are six distinct vibe settings, it may not be enough for some users. Either the lowest setting is too gentle, or the highest setting is too strong. I wouldn't mind a few more in between just for a little more variety.

Erase; Replace –

The ridges around the neck are great and all, but twice the toy shut off when I sat down with it inside me. I then had to take it out, reposition it, and try again. That got old really fast.

Size Matters –

The Nexus Ace may be small enough for beginners and just big enough for experts, but it's still not the perfect size for every asshole on the planet. Just remember that.

Cheap Seats –

The remote control looks high-tech, but it's really not. I don't suggest dropping it or getting any lube on it if you can help it, just sayin'.

Utter Falsehood –

Unfortunately, the vibrations can be cycled or tuned on/off using the remote, but the only way to start the toy back up again is to use the button on the base of the toy. That's not quite what I have in mind when I think "discreet."

Loud and Proud –

Marketed as "super quiet," the Ace isn't quite as silent as you'd be led to believe. I learned that to hard way; just as my roommate.
The Final Verdict
Overall, the Nexus Ace remote controlled vibrating butt plug is a solid sex toy that's ideal for a somewhat quiet, somewhat discreet good time. It's sized right for most assholes and priced accordingly, although you may have to buy the extras you need to use and maintain it properly. Furthermore, it's smooth, sexy, and shaped for pleasure regardless of whether you're a man or woman. I now have one in my personal inventory and I'm rather pleased with my purchase.
Despite the fact that John James is quite the character, there is one thing he has in common with everyone else: he likes a high quality sex toy just as much as the next guy.
Noticing that there were no legitimate websites out there reviewing all the amazing synthetic vaginas on the market, John James set out to do something about it.
After all, it is painfully obvious that today's men really need to know more about their options.