Everyone wants to perform at their maximum potential in the bedroom, so there are a lot of rolled up bath towels, folded pillows, and wadded blankets in the world.

Apparently, those things don't really work or else the sex position pillow industry would be obsolete. Considering sex cushion manufacturers are among the most successful in the marital aids biz, it's safe to say that a good one can make a big difference in how satisfied the user is.
Enter: The Liberator brand – a hot commodity among those who prefer legit sex pillows over balled up bed clothes and bath towels. Their stock is rather impressive, with a varied inventory of uniquely shaped items that help you go from 0 to 60 in the sack. One of their most beloved products, the Jaz Motion Rocking Cushion, is popular for numerous reasons despite its minor imperfections. So, without further ado, let's examine this product of perverted paradise to see just how it stacks up to the competition.
What Is the Liberator Jaz Motion Rocking Sex Position Cushion?
This thing is quite jazzy, literally.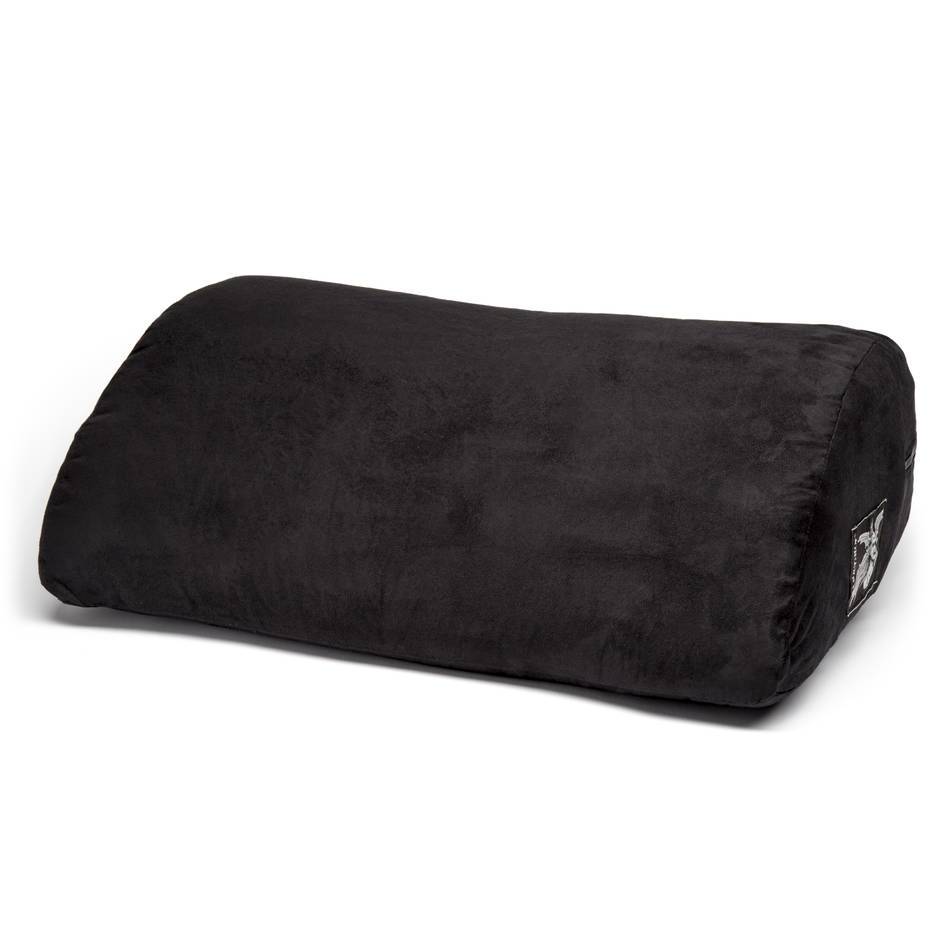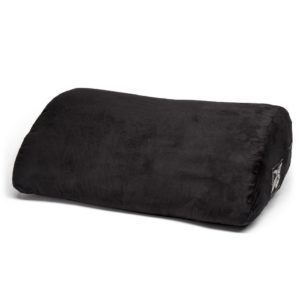 Designed to provide better sexual gratification, it's a soft yet solid cushion that hoists you or your partner's body into prime position. It also rocks back and forth as you thrust, providing a little extra motion in the ocean if you know what I mean. Made to support the weight of two adult bodies, it's just as sturdy as all the other pillows and wedges in the luscious Liberator lineup.
Furthermore, the Jaz Motion Rocking Cushion is obviously made to last. With numerous user-friendly features and industry leading manufacturing techniques, the pillow is super durable and super swank. It's got this uber-attractive unisex thing going on as well, with an ultra-soft and luxe material surrounding its robust and distinctively shaped body. For something that's meant to get throw under the bed or in the closet when you're done, the makers certainly spared no expense.
CLICK HERE TO FIND THE BEST PRICE ON THE INTERNET
The Main Features Of The Liberator Jaz Sex Cushion
Fortunately for you, the great expense taken to produce the Jaz is not passed on to buyers. Well, not exactly. While the cushion isn't cheap, it's more affordable than most and has a number of pleasant features that make it well worth the money, including: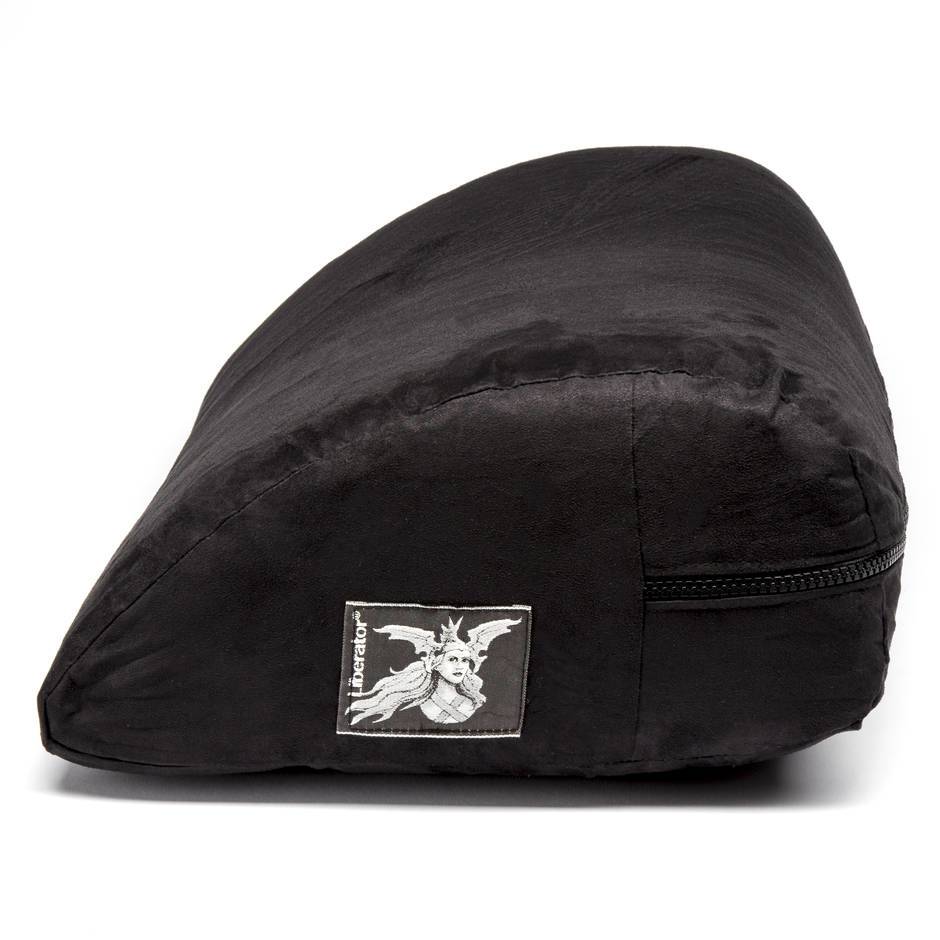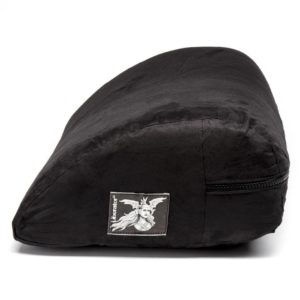 A dual sided shape that's meant to help overs achieve static support or assisted rocking. Think: curved wedge, only the Jaz has one flat side and one curved side to give you plenty of play options.

An internal structure made out of patented high-density foam which has a responsive core. That's just fancy talk for "it will support two people without going completely flat and even if you're heavy it will always bounce back."

A luxuriously soft microfiber case that feels like velvet. It's also non-slip, can cling to any other pillow, wedge, or ramp in the Liberator inventory, and is easily removed when it's time to throw it in the washing machine (on the delicate cycle, of course).

A superior moisture barrier made from high-quality nylon that protects the porous cushion and keeps bacteria from setting up camp inside (regardless of how much sweat, cum, or lube you get on it).

Sleek yet full-bodied measurements, like the Beyoncé of sex pillows: 19 inches long, 13 inches wide, and 6 inches in depth – big enough to support your wishes while also being small enough to store in your closet or under the bed.

An ergonomically sound shape that's designed to fit perfectly into the contours of you or your partner's back and/or belly (whether you're a male or female).

A sweet convenient zipper that opens and closes the microfiber covering that encases the moisture blocking nylon and foam. This makes it extremely easy to clean up after the party.
Note that the microfiber case is meant to get softer each time you wash it, so you don't have to worry about ruining the fabric because you're a neat freak. I will warn you though; too many washes will make the cover kind of thin and it will reduce how well it clings to other Liberator brand products.
What You Can Do with It
Since the Jaz Rocking Cushion has two different sides, you can do a lot with it. Lay the flat side down and you can simply bang on your bed, floor, or other surface while getting the strong support you need to lift your ass up like the party platter it is.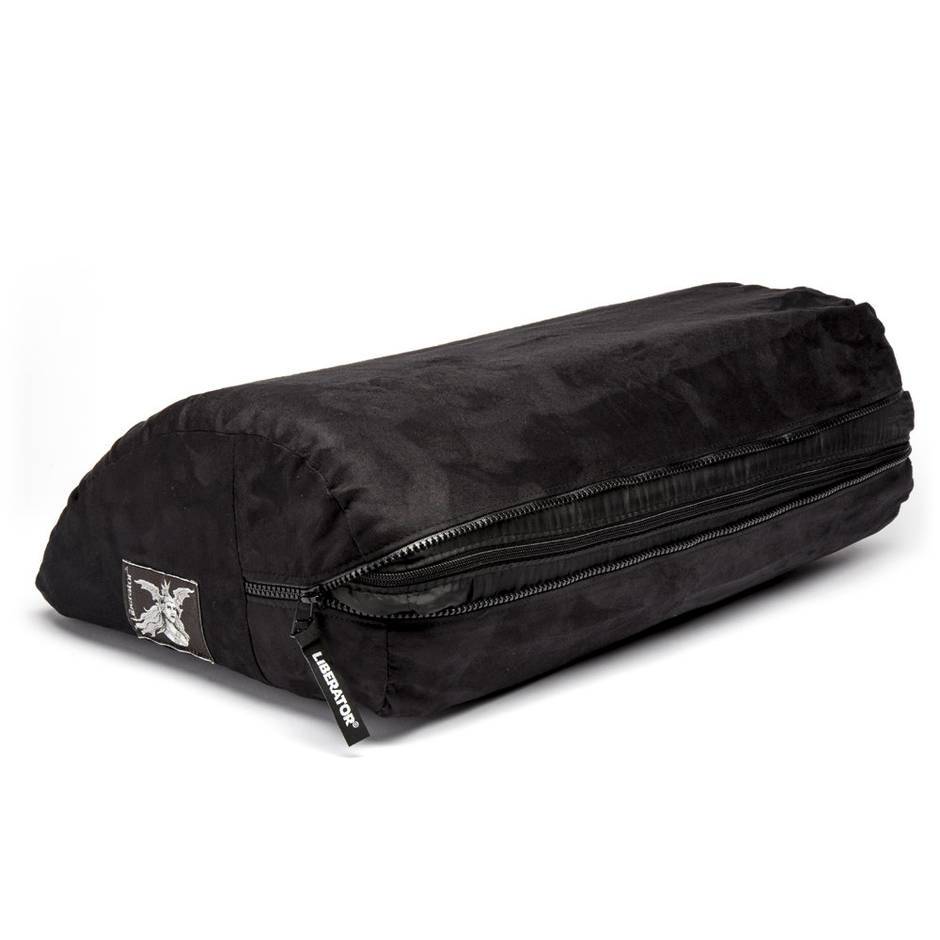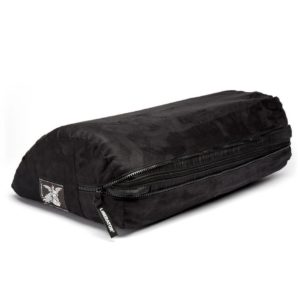 Meanwhile, the ergonomic curve caresses your back and keeps your hips and tailbone from taking the brunt of your lover's enthusiasm.
Flip it over to the curved side down and the Jaz suddenly becomes a gentle rocker, allowing you and your partner to gently swag with the music your bodies create. Maybe that's why they call it the Jaz; nobody but the manufacturer really knows the inspiration behind the melodic nomenclature. However, one thing is for certain: the Jaz gives you more than enough cushion for the pushin'.
Additionally, this thing gives you lots of options for experimentation in terms of the positions you can try. If you own the Kama Sutra, or are familiar with it in the slightest, you'll appreciate the versatility offered by the Liberator Jaz (or anything else in their lineup for that matter). Considering they can all be used together with minimal slippage, the possibilities are damn near endless.
The Cheers and Jeers
Expecting anything on today's market to be perfect is a huge mistake. However, that doesn't mean a flawed product is without merit. Although the Jaz Rocking Cushion has a few design hiccups, it definitely has more than enough redeeming characteristics to make it a worthy contender on the sex pillow stage.
PROS
Clean Up Your Act –

The soft microfiber cover is 100% machine washable and compatible with just about any detergent (minus the ones with bleach).

Soft and Steady –

As it turns out, washing this SOB actually makes the velvety microfiber material softer than before.

Get Settled In –

The Jaz is so comfortable that you may not want to get off of it when you're done. In fact, I read one review where the guy used it as a bed pillow between love making sessions, which brings me to my next point:

Hide or Die –

This thing is super easy to hide and blends in perfectly with most bed clothes due to its compact size, dual-sided shape, and neutral coloring.

Two Faced –

The Jaz Rocking Cushion gives you the pleasure of a good sex position wedge while offering the added convenience of a moveable bow – literally the only two-faced thing worth praising.

No Rash Included –

With a hypoallergenic material and a patented foam interior, neither of which contain any latex, you won't have to explain away an ugly rash afterwards (unless there's another reason for it).

A Team Effort –

The Liberator brand is confident that the Jaz will support the weight of two full grown adults in the throws of passion.

Chiropractor Approved –

According to recent studies, using a sex pillow is better for your body than doing the deed without one.

CONS
Thinning on Top –

While the material gets softer as you go, it does start to lose its adhesion and thickness after a while.

Where Did It Go? –

You get no storage bag, so get creative.

Zip Slips –

After lots of action, the zipper may stick or slip.
WHERE TO BUY LIBERATOR JAZ ONLINE:
LOVEHONEY.COM (BEST PRICE & FASTEST DELIVERY)

CLICK THE BUTTON TO REVEAL A SPECIAL 15% LIBERATOR JAZ DISCOUNT CODE:
The Final Verdict
Overall, the Liberator Jaz Rocking Cushion is a solid product and a good investment for anyone wanting a little more than a static wedge for support during sex.
Despite the fact that John James is quite the character, there is one thing he has in common with everyone else: he likes a high quality sex toy just as much as the next guy.
Noticing that there were no legitimate websites out there reviewing all the amazing synthetic vaginas on the market, John James set out to do something about it.
After all, it is painfully obvious that today's men really need to know more about their options.