A good sex pillow goes a long way, especially when you're creative about how you use it. In fact, sturdy body hoisters like that come highly recommended by chiropractors because they actually prevent injury during the Funky Cold Medina.

While you may be one of those people who swears by old-school rolled up towels, bed pillows, and blankets to get the elevation you need, now is the time to step your game up.
The sex pillow industry is exploding, and on the scene are hundreds of options for folks ranging from newbie to expert. Among the plethora of pillows is the Humphrey Toy Mount and as you can probably surmise by the name, it's a serious piece of puff. Unlike many of the others you might discover in your search for the best, the Humphrey has a variety of features that make it highly unique and, quite honestly, extremely appealing.
What Is the Humphrey Toy Mount Sex Pillow?
The Hump-hrey is a luxurious sex pillow that houses your favorite toy through the use of a conveniently positioned hole in the center of the foam.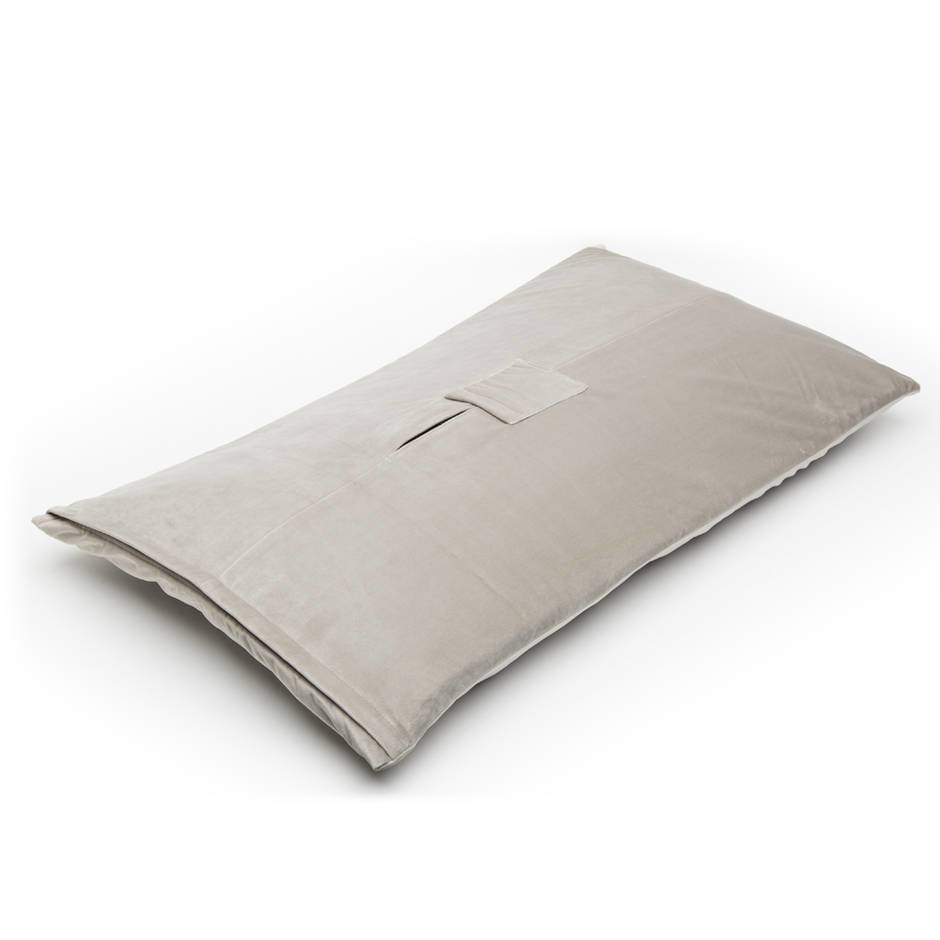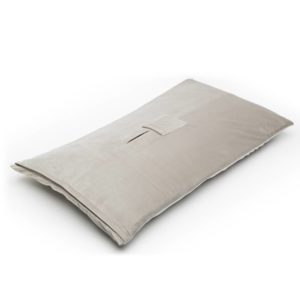 Made by the well-respected Liberator brand, it can be used with any of the other pillows, wedges, or ramps in their lineup. The Humphrey allows you and/or your lover to make that beloved dildo or vibrator work for its keep. Furthermore, it holds each toy securely in place so there's no painful or annoying mid-mount slippage.
In the realm of sex positioners, it's not exactly rare to find one that holds your tantalizing toys close enough for a proper hands-free hump.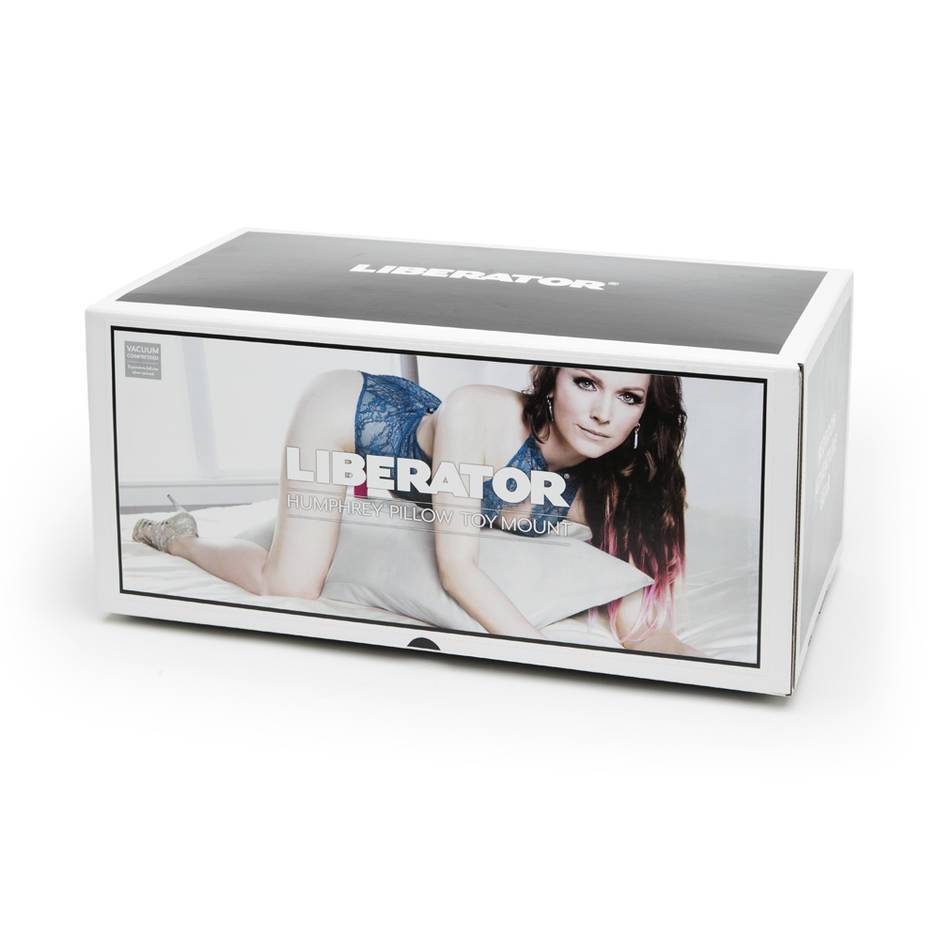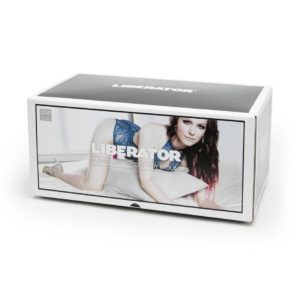 However, the Humphrey is not only good at its job, but it also looks and feels rather amazing while on duty. By examining the main features, it may be a lot easier to understand exactly what I'm trying to say. 
The Main Features
Looking at the Humphrey Toy Mount Sex Pillow, you'd likely assume it's not too much to talk about. Upon further inspection, you'd probably start to notice all the features that make it famous, including some of the following:
A specially designed mounting hole designed to help you and your lover have fun with a little hands-free toy humping – a voyeurs delight.

A sturdy fastening system to keep your favorite toys in place while you penetrate as deeply as you'd like, whether they have a flared base or not.

An extremely high-density foam, lovingly called a "Responsive Core" by the manufacturer that has a patent on it. This stuff is tough enough to hold two fully grown adult bodies in motion and in any position (even aggressively humping a sex toy).

A super soft non-slip microfiber case that not only sticks to all other pillows, wedges, and ramps from the Liberator brand but also comes off easily for quick cleaning.

A secure Velcro fastening that hold everything together nicely without the use of cold, metal zippers or pesky buttons.

A hygienic moisture barrier made from nylon, put in place to protect the foam from getting damaged due to the body fluids, sweat, and lube that gets tossed around during play time.

A sexy "Inception pocket" duos, which is basically just a pocket inside of a pocket. The inside pocket is designed to hold your favorite bullet vibe while the outside pocket is ideal for a palm-sized vibe. NOTE: Both can be used simultaneously with the dildo, massage wand, or suction cup you lodge inside the main hole.

An extremely convenient size – big enough to provide adequate support but small enough to store in your closet, under the bed, or on top of the mattress as part of your boudoir décor: 34 inches in length, 20 inches in width, and 3 inches in depth.
What You Can Do with It
The Liberator brand has an original toy mount design, but this new one is even better. With an extended design, it can hold everything from relaxing massage wands to heavy duty dildos.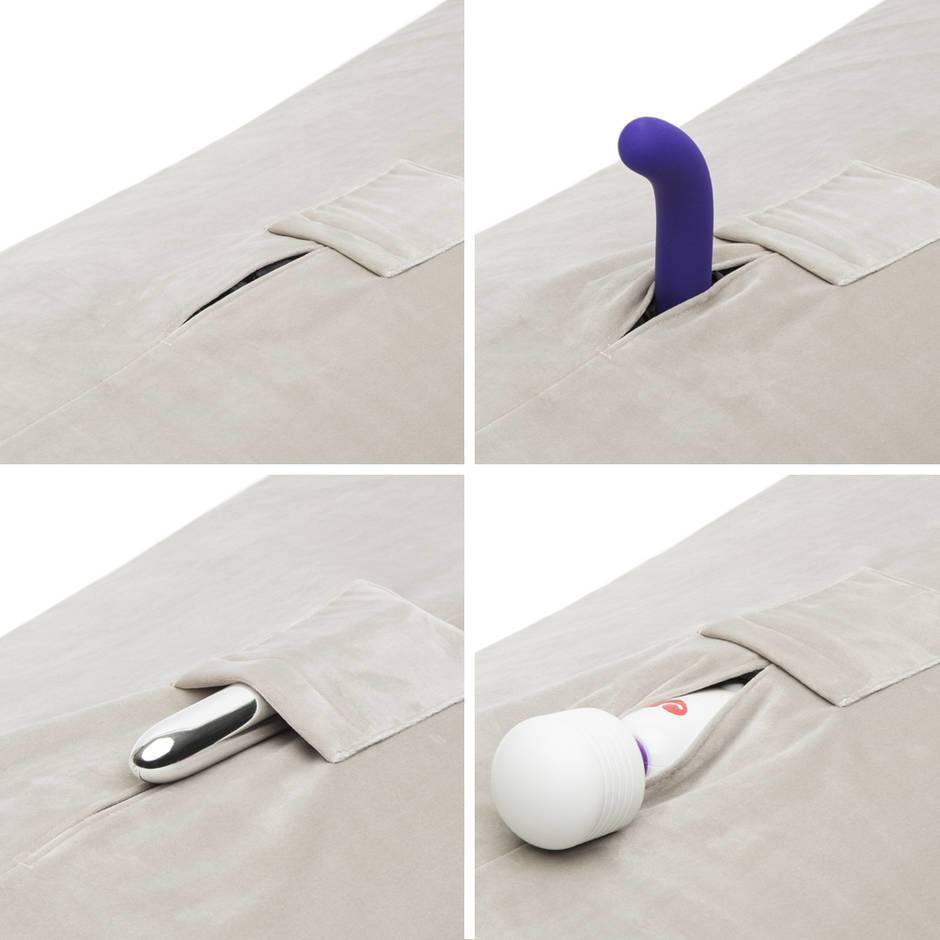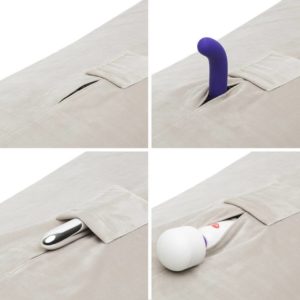 Highly versatile, the Humphrey lets you tuck and sneak your favorite toys into various slots along the inner case.
This thing makes innovative sex a real possibility. By that I mean you can have hands-free sex or even go for a little double penetration if that's what suits you. And since it holds numerous toys at one time, it can stimulate several parts of your body simultaneously. Just remember, the toy is sold separately (but picking the right one is half the fun).
The Cheers and Jeers
While the Liberator Humphrey Toy Mount Pillow is the real deal, it's still not flawless. Honestly, you shouldn't expect anything to be in this day and age. Either way, this is how it all breaks down.
PROS
Triple Dip –

The Inception Pocket plus the main slot give this sex pillow the ability to house up to three different toys at once.

The Velveteen Habit –

With an extremely soft, velvet-like microfiber cover, the Humphrey caresses your body as you ride, stride, or glide.

Moisture Matters –

With a sleek layer of nylon between the case and the foam, you can go all out in the sack without worrying about mold or mildew forming where the sun don't shine.

Two of a Kind –

A super sturdy design helps the two of you stay in hoisted together in rhythm regardless of how crazy the motion in the ocean gets.

Dirty Laundry –

The cover is completely machine washable (just don't use anything with bleach and set your washer on the gentle cycle).

Cute and Compact –

The material is done in a chic neutral color that blends in with most bedding. But just in case, the pillow itself is compact enough to fit almost anywhere in your room.

Safe and Sound –

Since the pillow contains no latex, it won't cause an embarrassing rash (although you may get rugburn on your knees if you ride your toy too hard).

Sweet Softness –

Every time you wash the cover, it gets a little softer.

Stick to It –

All Liberator products are designed to stick together so you can stack them as you please and create the perfect pervert tower.
CONS
Patience Is a Virtue –

The Humphrey comes in a vacuum-packed bag which means you have to wait for a while as it inflates.

Break It Down –

Although the material gets softer each time it's washed, eventually it will become thinner and stop sticking to the other pieces in the tower.

The Price Is Wrong –

For some people (even sex pillow connoisseurs), the Humphrey is a bit costly when compared to some other products.
The Final Verdict
Overall, the Liberator Humphrey Toy Mount Sex Pillow is a smart buy for anyone who's looking for adequate support during love making (especially the hands-free kind). It allows users to gain some much-needed freedom in the bedroom while also giving them the opportunity to attain their favorite feelings with or without a partner.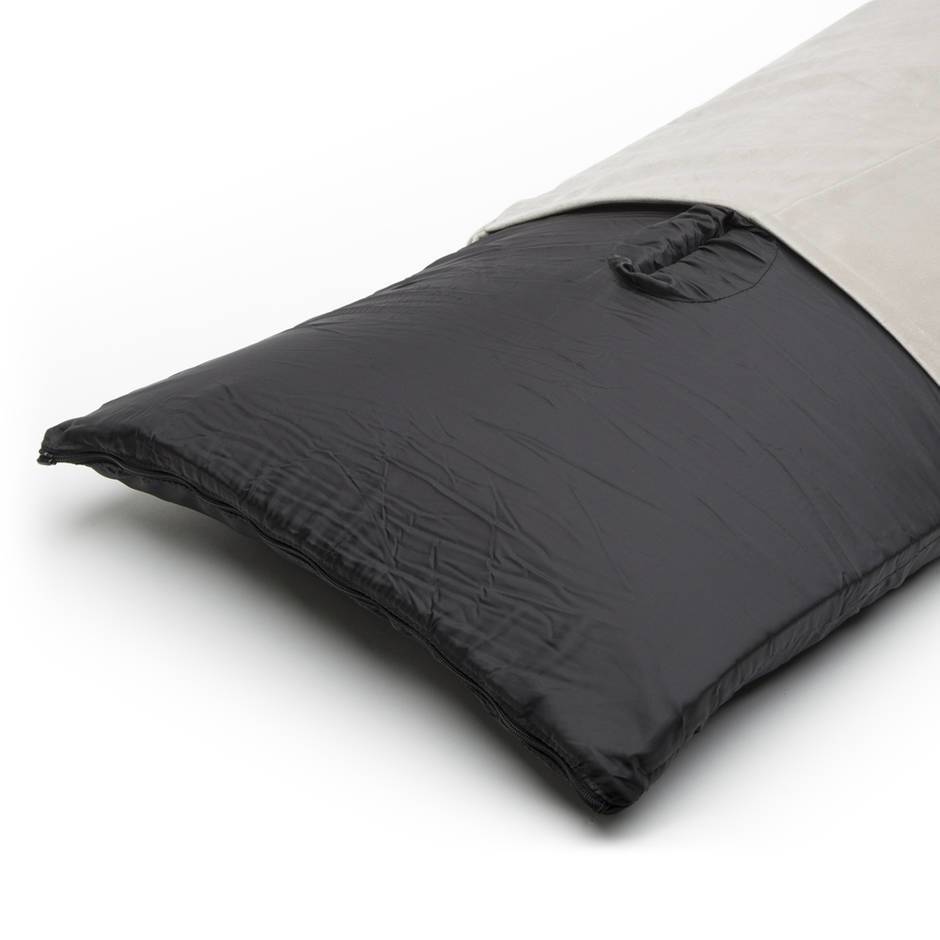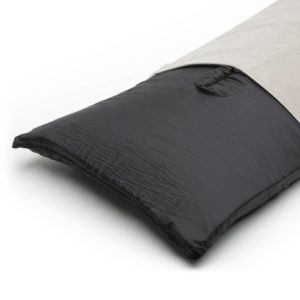 While the price is somewhat high by comparison, the brand is well-respected in the industry, meaning it's a frugal purchase that's bound to last throughout several sex sessions. And considering the fact that its PROS drastically outweigh its CONS, it's safe to say that you're likely to love it long time.
Despite the fact that John James is quite the character, there is one thing he has in common with everyone else: he likes a high quality sex toy just as much as the next guy.
Noticing that there were no legitimate websites out there reviewing all the amazing synthetic vaginas on the market, John James set out to do something about it.
After all, it is painfully obvious that today's men really need to know more about their options.