Good toys always tickle my fancy (P.S. "fancy" is the nickname I gave my asshole). However, finding a decent prostate massager has become harder than ever, especially since there are so many different options out there these days.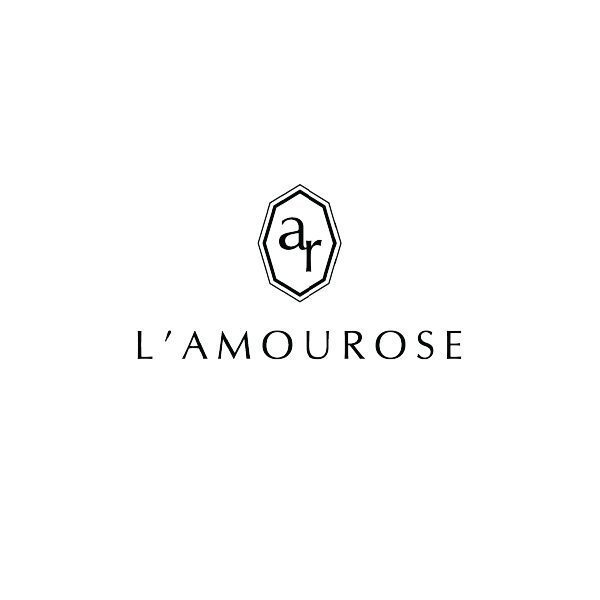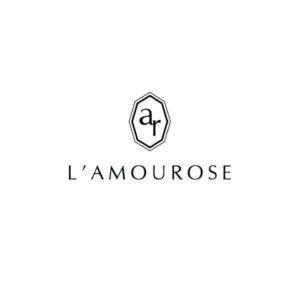 As you know, not all ass play toys are created equally. So, discovering the one that feels the best for most folks is difficult at best.
Instead of seeking a toy that's designed for a small portion of the population, I like to look for products that are ideal for most. Yes, there will always be a guy who breaks the mold and loves a prostate massager that's weird, unique, or both. But still, as perverted as we all are, most of us want something that's practical and powerful (and affordable, if at all possible).
Enter the L'Amourose brand and their new Prism V prostate and G-spot vibrator. As one of the most cost-effective manufacturers in the industry, L'Amourose is notorious for churning out fuck sticks that don't break the bank. However, their toys aren't always noteworthy either, with some of them mere knockoffs of better brands with a better grasp on modern-day manly desires. So, how does their Prism V stand up to the competition? Well, let's find out, shall we?
What Is the L'Amourose Prism V?
If you don't know what a prostate or G-spot vibrator is, then you don't know what you've been missing.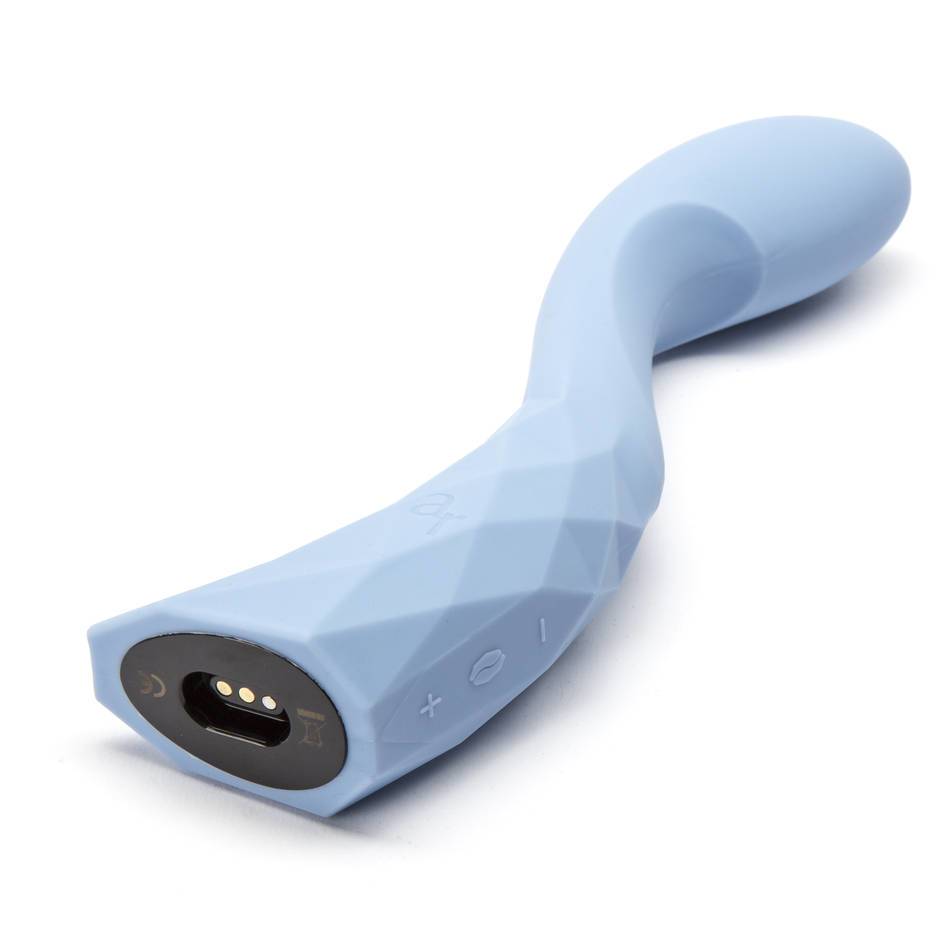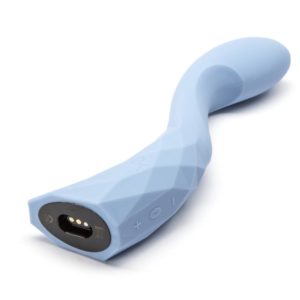 With no indication of or suggestion about sexual preference, a good prostate massage will change your life and transform your opinions about what's possible in the realm of pleasure. The Prism V is one of those toys, and it's rather ideal for beginners who aren't yet sure how they feel about ass play. The sleek and sexy design of this L'Amourose love stick is impressive and inviting, not to mention acceptable as a female vibrator as well as a male prostate tickler.
The Main Features Of The L'Amourose Prism V

This marvel of modern technology is, in fact, a rather standard piece of machinery.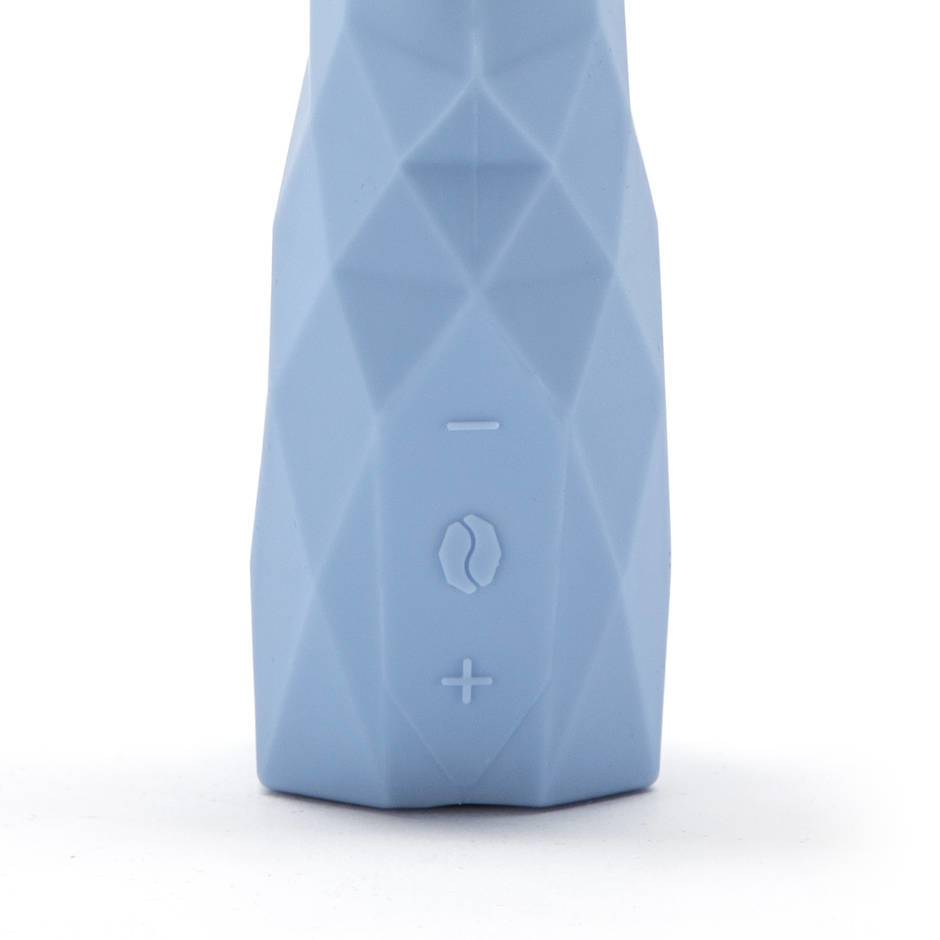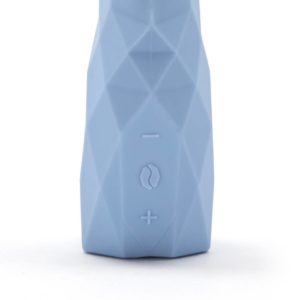 Although it looks fancy and high-tech, it does little more than vibrate at 5 varying speeds and intensities. Using the rudimentary <plus> or <minus> buttons on the side of the shaft, the Prism V shakes and shimmies inside the anus to capture the attention of the male prostate. Aside from that, it's 4.25-inch circumference does little more than make you feel like fat thumb is up your ass.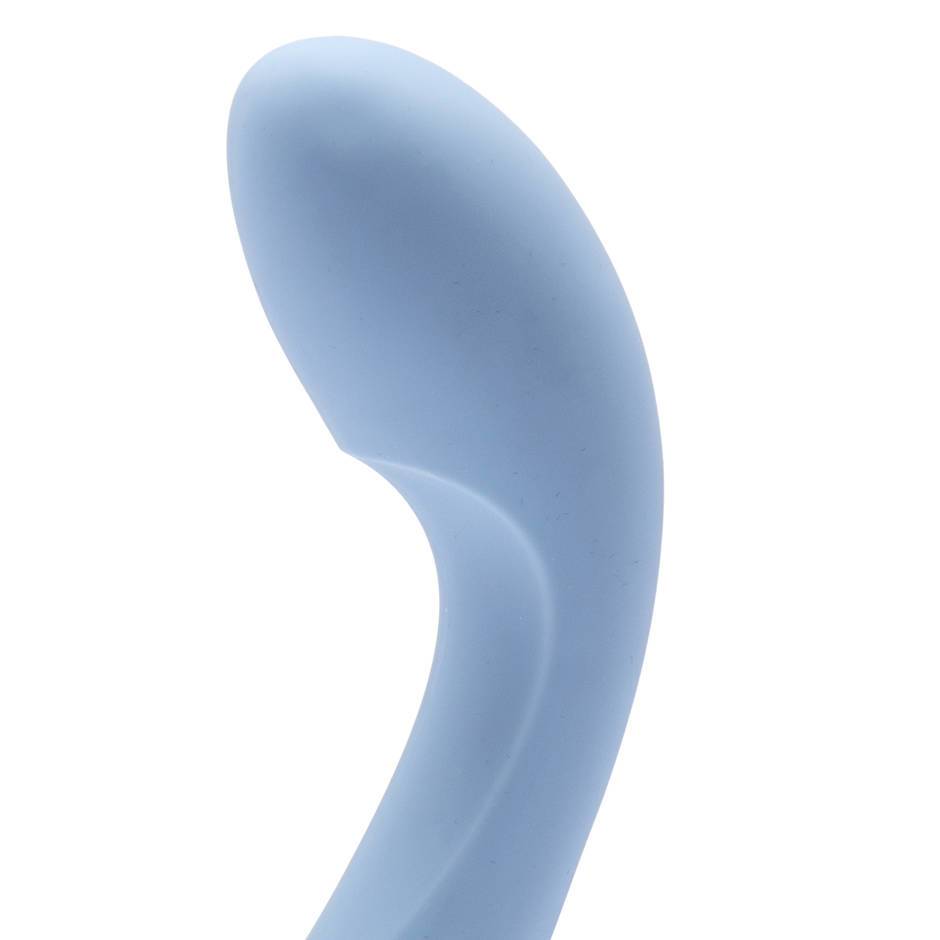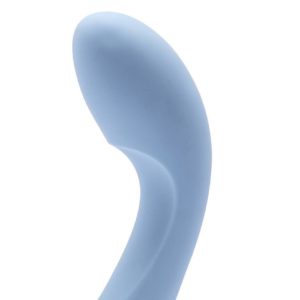 Made from skin-safe silicone, this toy features a rechargeable battery that powers a single motor inside the silky yet inflexible casing. Of course, the rigid casing is only silky when a water-based lubricant is applied, so use it with caution. I found that the material used on the Prism V is quite plastic-like, albeit waterproof – not realistic or skin-like in any way. However, the thing recharges using a magnetic USB connection, so at least it's hip to the times in that way.
The adjustable intensity patterns make for moderate customization, but the position of the adjustment buttons is not ideal for self-pleasure – only couple's play. Furthermore, it doesn't feature a taper or t-shaped protrusion at the end of the device, which means it could slip into No Man's Land pretty easily. With all that said, the L'Amourose Prism V features a unique, ergonomically correct design on its 6-inch shaft that easily reaches the G-spot. At least it's not completely worthless.
What Comes in the Box?
What you get inside the relatively plain-looking box is rather standard. You won't get any freebies or lube samples, I'll tell you that right now. Instead, you get only the bare necessities, including: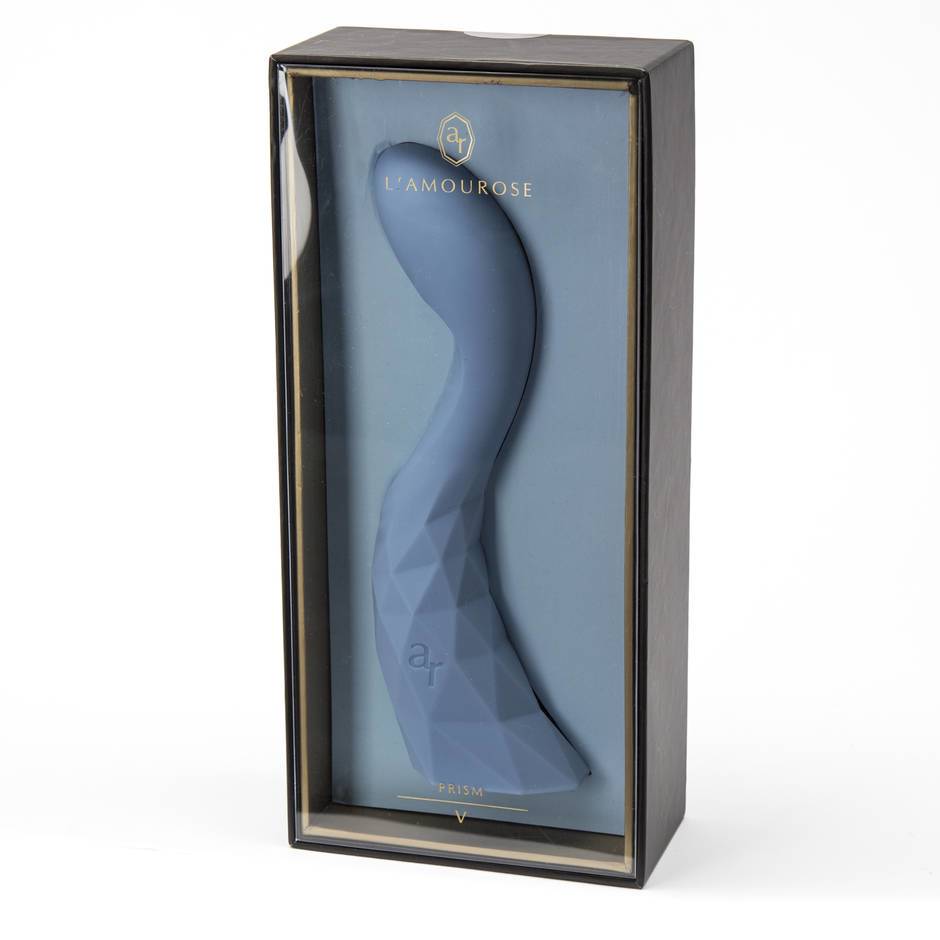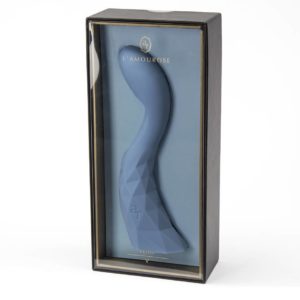 The L'Amourose Prism V USB Rechargeable Prostate and G-spot Vibrator (of course)
A USB charging cable
A set of instructions (as if it's even needed with such a simple device)
A registration card to activate the 18-month manufacturer's warranty
While many modern-day sex toys offer a lifetime warranty, or at least a 2-3 guarantee, L'Amourose isn't confident that it's sweet little Prism V will last longer than a year and a half. I found that curious, especially since this son of a bitch costs more than a Fleshlight.
What It Feels Like
To be honest, this toy feels like a long and lanky fireplace poker with vibrating capabilities. The diamond-shaped texture on the outside feels great at first, but with aggressive fucking it starts to make you chaff. Again, I can't stress the importance of a good lube enough here. Don't say I didn't warn you.
The Cheers and Jeers
Nothing is perfect. Unfortunately, that even goes for a sex toy that tickles your prostate and g-spot.
PROS
Starting Line – The Prism V is ideal for anal play beginners.
Shut the Fuck Up – It's whisper quiet even when turned all the way up.
Make It Snappy – The battery recharges in as little as 60 minutes in most cases.
Me Love You Long Time – A fully charged device keeps buzzing for at least 150 minutes without interruption.
5-Speed Transmission – Like a sweet-ass classic car, this bad boy gives you nearly half a dozen gears to shift through at will.
Get in Shape – The ergonomic, undulated, s-shaped shaft reaches the nooks and crannies on your canal.
Pop, Lock, and Drop It – The bulged tip adds a little extra pleasure during play, especially if you sit the toy on its flat end and lower yourself onto it.
Take a Dip – Despite its internal vibe powers, the entire toy is submersible in water.
Diamond in the Rough – Although the skinny shape of the toy is kind of hard to hold, the diamond-shaped texture helps improve grip (unless you use a lot of lube, which you should).
CONS
Pro Faux Pas – The Prism V isn't exactly ideal for anal play pros, although it's a nice break from its massive counterparts.
Mission Control – Due to the flat bottom, the toy is hard to hold onto and could slip into the dark reaches of your ass if you're not careful.
What's the Difference? – While the Prism V boasts five separate vibe functions with varying intensities, they're honestly not that much different from one another.
Take It Like a Man – You may enjoy the diamond-like texture at first, but after a while they start to hurt, especially when the lube begins to wear off.
Acute or Not-so-Cute? – The question is whether you like super acute vibrations that are concentrated on one certain spot or if you prefer wide-spread vibes that reach the depths of your soul.
Hold Still – The manufacturer claims you can sit the toy on its flat end and lower yourself down onto it, but that doesn't always work. Furthermore, it isn't compatible with a harness, so it's hands-on play all the way.
The Final Verdict
Considering the rather hefty price tag on the L'Amourose Prism V prostate and G-spot vibrator, I'd suggest spending your hard-earned money elsewhere. Although the toy's designer obviously had good intentions when developing it, the device still leaves much to be desired in terms of efficacy, variety, and quality. I've seen better toys out there and most of them were much less expensive and far more pleasurable (with or without a ton of lube).
Despite the fact that John James is quite the character, there is one thing he has in common with everyone else: he likes a high quality sex toy just as much as the next guy.
Noticing that there were no legitimate websites out there reviewing all the amazing synthetic vaginas on the market, John James set out to do something about it.
After all, it is painfully obvious that today's men really need to know more about their options.