Vibrating cock rings are made by nearly every manufacturing brand in the sex toy industry, so finding the best one can be a real pain the ass.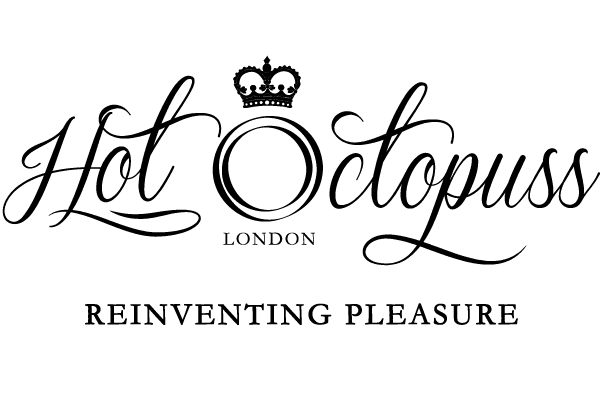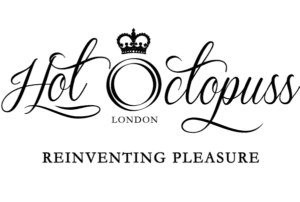 Since there are so many to choose from, it's important to research the various features of each before forking over any cash. Luckily, the Hot Octopuss brand is relatively popular because of the high-quality stuff they churn out. So, at least you have a head start there.
Regardless of brand reputation, it's still necessary to sift through the rubble. After all, even the best brands produce junk sometimes. So, how does the ATOM PLUS stand up to the other toys in the mother brand's lineup? Does it even make it through the qualifying round, or will it be eaten for lunch by the competition?
To make this sex toy selection process much easier on you, the following attributes have been examined with white gloves:
What the toy does (and doesn't do)
Its main features
The special features (if any), namely the ones that differentiate it from the rest of the toys in its category
How it feels when used as directed
What you get for the money
The pros and cons of using this particular model
Tips and tricks to get the most bang for your buck (pun intended)
With this valuable information, it should be quite simple to figure out whether or not the toy discussed here is right for you and/or your lover(s). Granted, the final buying decision is based solely on your unique needs, but a little help never hurt anybody. The following is everything you need to know to spend your hard-earned money wisely.
What Is the Hot Octopuss ATOM PLUS?
The long, drawn-out name for this toy is "The Hot Octopuss ATOM PLUS Dual Motor Rechargeable Vibrating Cock Ring," but don't expect to see that whole thing typed out here.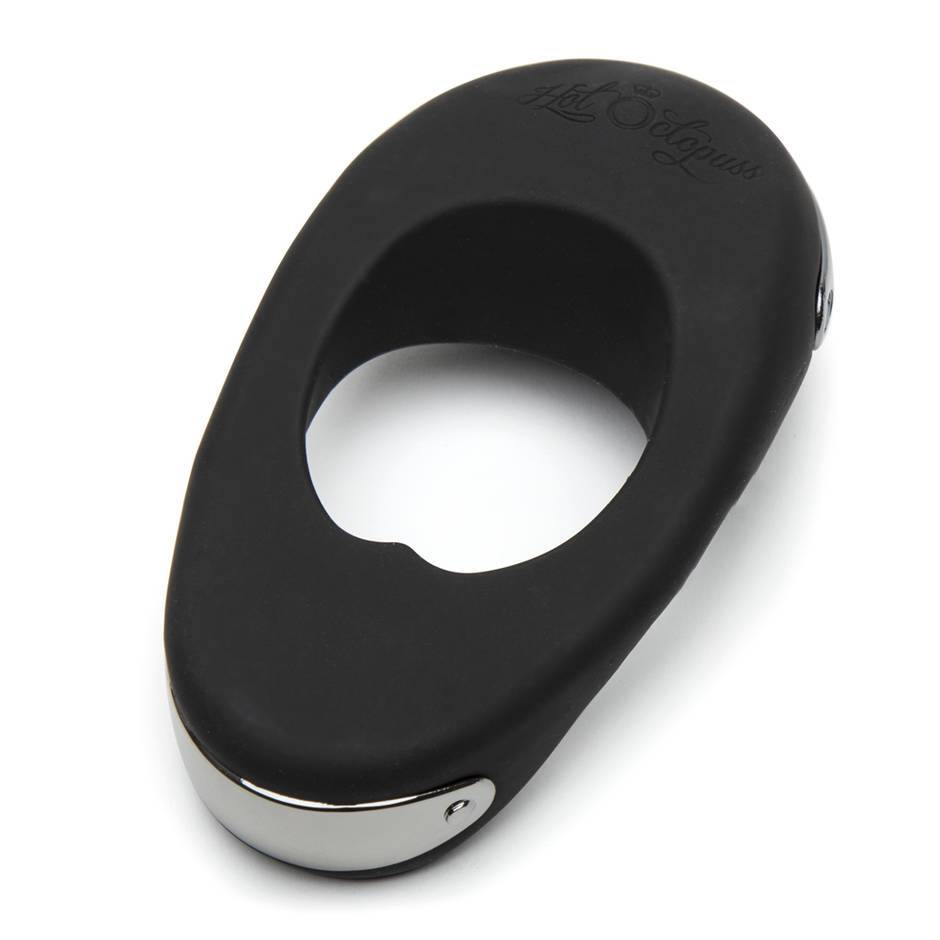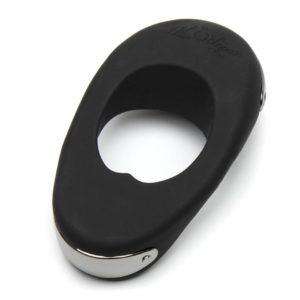 For simplicity's sake, it will be called "The ATOM PLUS" or better yet, "cock ring." With all that said, I think you can probably figure out what it is.
Put simply, this thing is a stretchy cylindrical ring designed to house the penis at the bottom of the shaft. And like all other cock rings, it's made to restrict blood flow, prolong your erection, and provide perverted control pleasure for individuals and couples. Unlike the other cock rings out there, however, the ATOM PLUS is supposed to be more ergonomically sound, meaning it provides a better fit and can be operated with ease. We'll just see about that.
ATOM PLUS INTRODUCTIONAL VIDEO
CLICK HERE TO FIND THE BEST PRICE ON THE INTERNET
The Main Features
One of the main reasons why this cock ring is so different is that it uses dual motors to deliver an extreme amount of pleasure to the penis and perineum.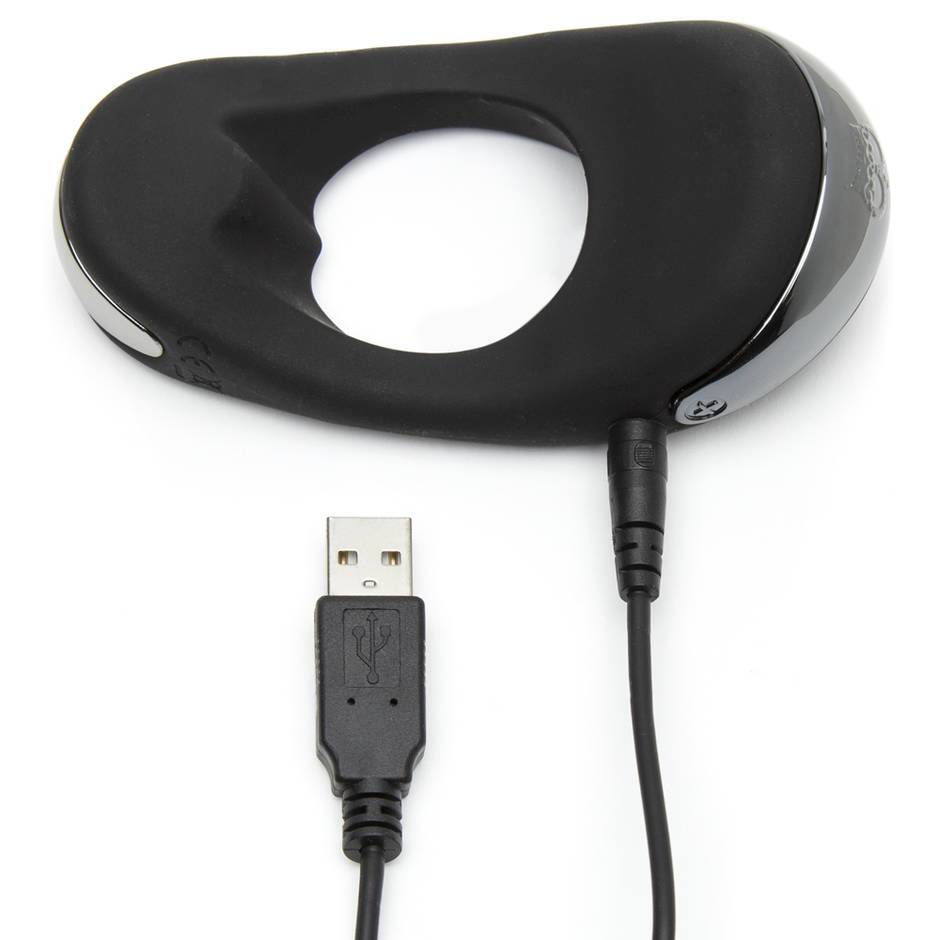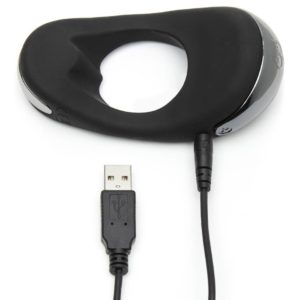 With a flexible silicone structure that's completely body-safe, the ATOM PLUS by Hot Octopuss stimulates while it segregates. In other words, it does more than just squeeze your dick and balls; it offers some serious sensations that can be set to varying intensities.
In fact, this thing has 5 different vibration speeds and patterns to cruise through using a well-placed built-in control interface on the side. Furthermore, the two motors which drive the vivacious vibrations are so cleverly placed that they hit the target nearly every time. Because of the motors' clever positioning, the ATOM PLUS is one of the only cock rings on the market that provides simultaneous stimulation to both partners.
What's more is that this toy is completely waterproof thanks to the soft, stretchy silicone used by the manufacturer. The 1 ¾-inch diameter ring can be quickly charged using a standard USB cable and is compact enough to hide in your bedside drawer. It contains zero latex or phthalates too, meaning it probably won't cause any skin irritations unless you wear it for too long or forget to apply lube (which is highly recommended).
How Does It Feel?
Called "the king of cock rings" by the manufacturer, the ATOM PLUS certainly has a noble presence. Its ultra-sleek and uber-modern design gives it a high-end appearance. Its weight distribution is well balanced too, meaning it won't twist or slip during rough sex (even if you use a huge glob of lube).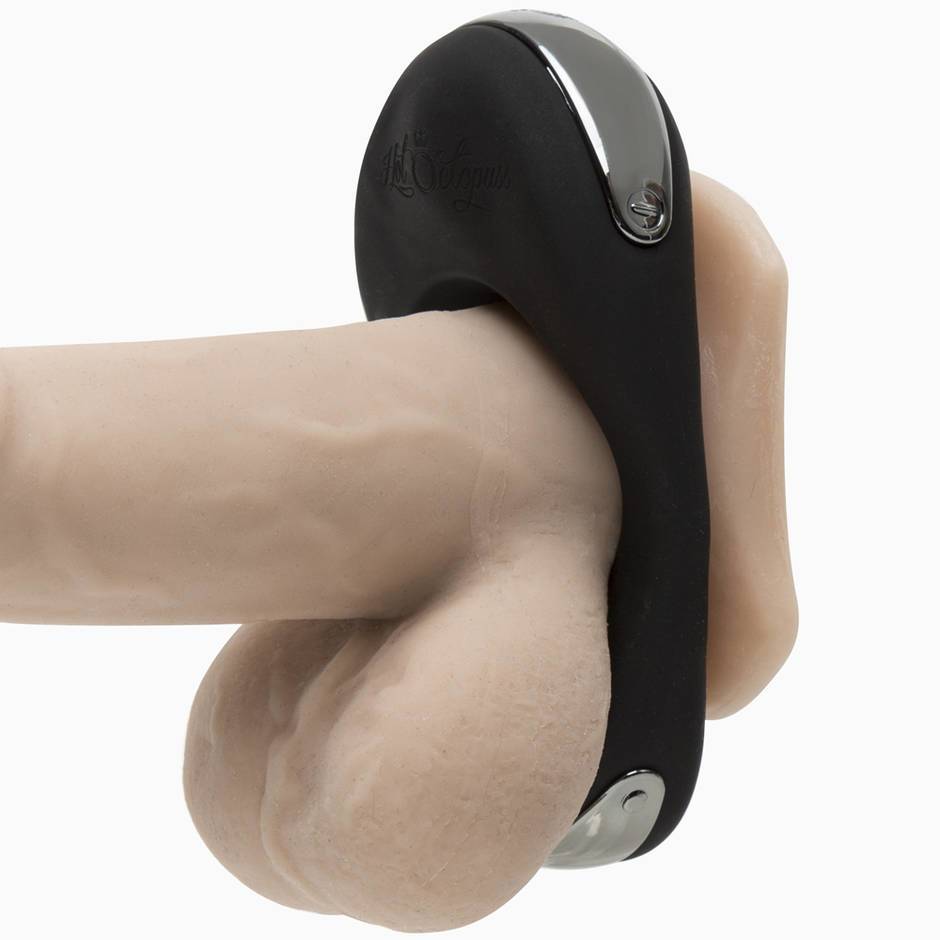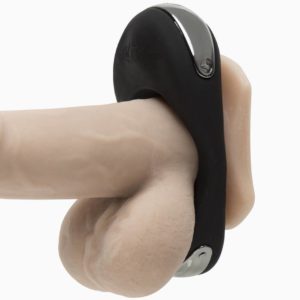 Because of the super smooth hypoallergenic material used, the ring glides on easily and feels like silk, plus it won't snag your sensitive dick skin either. Overall, the toy provides gentle yet firm constriction to the shaft of the penis and supports intense erections for long periods of time. That's about all you can ask for in a cock ring, am I right?
What Comes in the Box?
Although the Hot Octopuss ATOM PLUS is somewhat expensive, it's well worth the investment when you think about all the pleasure you'll derive from it (especially when compared to some of the cheap junk that's getting pawned off on unsuspecting buyers these days). For the money you spend, you'll receive the following items: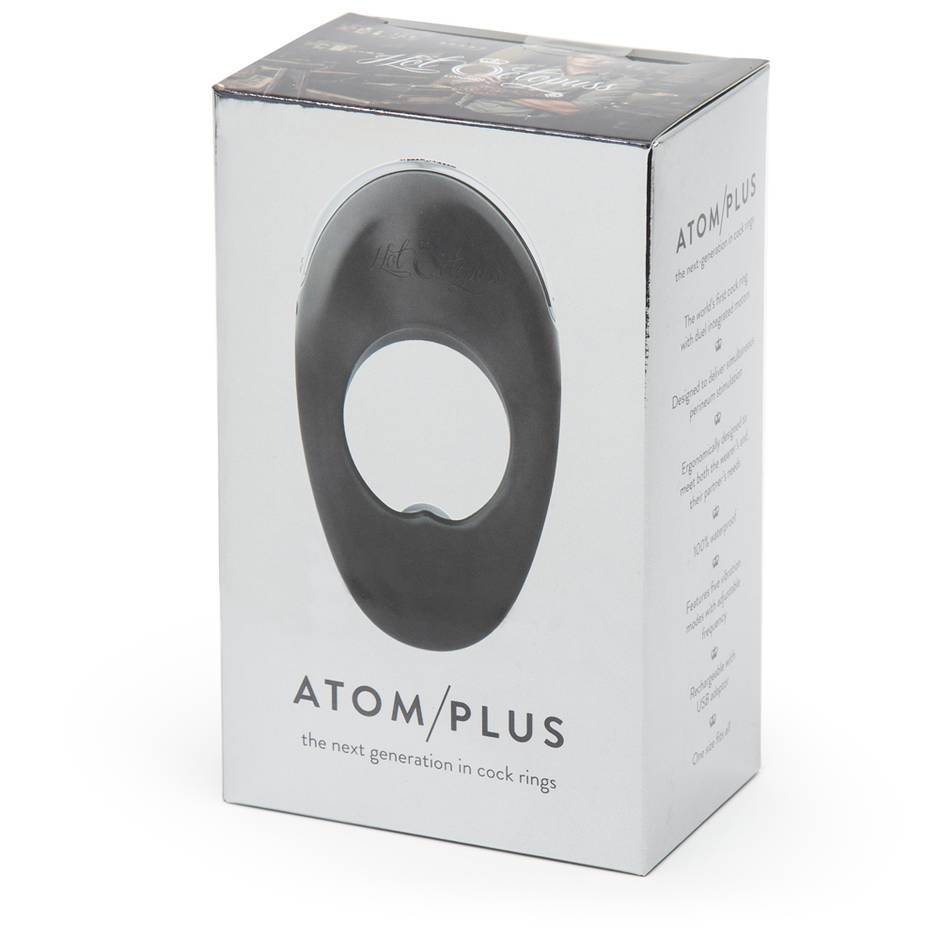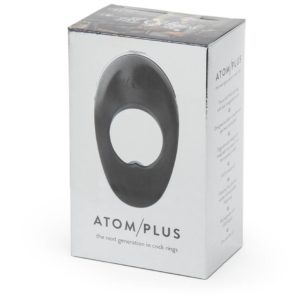 The ATOM PLUS (of course)
A USB charging cable
An instruction manual
A small lube sample (if you buy it through certain merchants)
What you won't get is a piece of shit cock ring that breaks the first time you use it. The luxurious ATOM PLUS is made with high-end craftsmanship, polished chrome control interface and all. That means it won't suffer lots of wear and tear quickly, plus it's super easy to maintain. However, I do suggest springing for some toy cleaner just to keep things tidy.
The Cheers and Jeers
You should never expect anything on the modern market to be perfect, and the ATOM PLUS by Hot Octopuss is no exception. Still, it definitely has twice as many pros than cons. Let's take a look at those now:
PROS
HIGH FIVE –

The motors host five separate and distinct vibe speeds and patterns, making it easy to find the one that works best for you.

LIKE A GLOVE –

With a tight yet comfortable fit, the ATOM PLUS is ideal for almost any sized cock.

STRETCH ARMSTRONG –

The durable silicone material is stretchable, which makes it easy to get on and off.

SPLASH-TASTIC –

Being 100% submersible in water isn't a bad thing either. 'Nuff said.

ASSAULT AND NO BATTERY –

Beat it up to your heart's delight without ever having to change the battery.

NOTE: It takes about 3 hours for the initial charge and then just one hour to fully juice the motors afterwards.

DOUBLE YOUR PLEASURE –

Because it offers dual stimulation thanks to the clever positioning of the vibrating motors, both you and your partner will enjoy this toy.

PUSH IT REAL GOOD –

The built-in control interface makes it easy to manipulate the vibe settings as you thrust.

EASY, BREEZY, BEAUTIFUL –

It's exceptionally easy to clean and maintain, requiring little more than some warm water and soap (or a splash of toy cleaner if you know what's good for you).

CONS
BIG AND BAD –

If there were ever a time to hate having a horse cock, it's now. The ATOM PLUS isn't made for dudes with extra-large dicks. Sorry, Mr. Ed.

TURN DOWN FOR WHAT? –

I'm not gonna lie; this toy is rather noisy, especially when it's put on the highest vibe setting.

LESS IS MORE –

While the 5 distinct vibration settings are impressive, that power isn't always welcome. It would have been nice for the manufacturer to offer a few subtler settings for us dudes who are super sensitive down there.

ACCIDENTAL ACTIVATION –

The lack of a safety switch and an easy-to-reach control interface is a bad combo. Beware that this thing will activate on its own if it's touched by something heavy in your nightstand.

STORAGE WARS –

You don't get a pouch to store the toy in, so you'll have to use the box or get creative about where you'll put it when you're done.
WHERE TO BUY Hot Octopuss ATOM PLUS ONLINE:
LOVEHONEY.COM (BEST PRICE AND FASTEST DELIVERY)
CLICK THE BUTTON TO REVEAL A SPECIAL 15% Hot Octopuss ATOM PLUS DISCOUNT CODE:
The Final Verdict
The ATOM PLUS by Hot Octopuss has gotten mixed reviews thus far, but they're all rather positive for the most part. One person called it "a caveman wearing a silk tie," and I think that sums it up nicely. This toy is certainly a forerunner in the cock ring market, although there are a few tweaks the manufacturer could make to turn it into a real winner.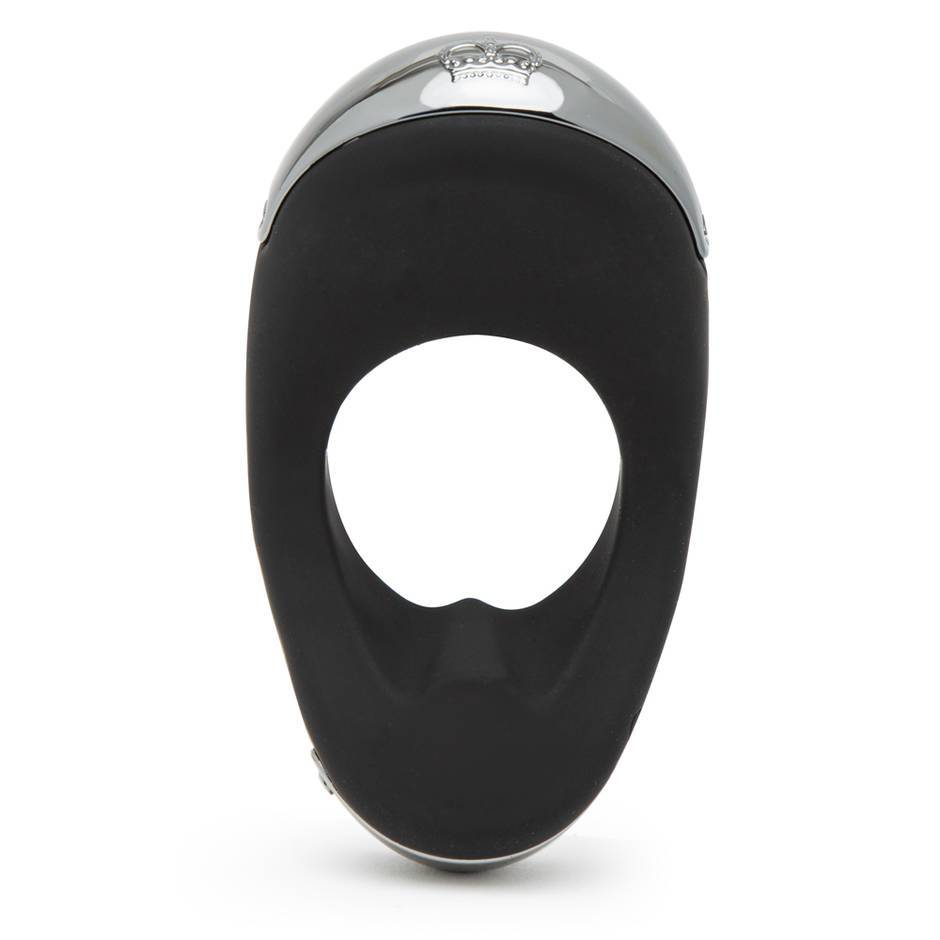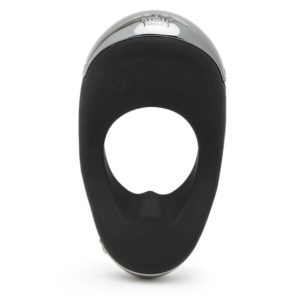 Either way, you'll get a good buzz for your money (pun intended again), plus you won't have to replace it after only a handful of uses.
Furthermore, this cock ring may be noisy, but chances are you won't be able to hear it over the moans and groans coming from the bedroom. Because it's so compact and lightweight, it's perfect for traveling and can be easily hid anywhere you choose. With that said, I'm not even mad that it didn't come with a storage pouch of some kind. I still have bragging rights to one of the best vibrating cock rings on the modern market, so maybe I'll just leave it out in the open to show off. For the price, you really can't complain about the ATOM PLUS or the minor flaws it has.
Despite the fact that John James is quite the character, there is one thing he has in common with everyone else: he likes a high quality sex toy just as much as the next guy.
Noticing that there were no legitimate websites out there reviewing all the amazing synthetic vaginas on the market, John James set out to do something about it.
After all, it is painfully obvious that today's men really need to know more about their options.