I recently found myself wondering what my penis was truly capable of.


After decades of forcing it into compromising positions (and locations), it still hadn't impressed me or my lovers on any notable spectrum. These days, a dick without a lengthy resume might as well be a pussy. Thus, my search for a decent penis pump began.
Unfortunately, there are more options out there than I can count. So, unless I wanted to subject my junk to a barrage of potentially worthless yet relatively expensive experiments, I was going to have to set some parameters. I decided to try out the cream of the crop penis pumps first because, let's face it, if those sons of bitches don't work then there's really no hope for the cheap stuff.
In my search I discovered the Tracey Cox EDGE, but honestly, it only caught my attention because of its rather high-tech and masculine appearance. After studying the features, however, I decided to see if it was worth all the hype. After all, you can't knock it until you try it, right? Here's what I found out.
What Is the Tracey Cox Penis Pump?
The Tracey Cox Penis Pump doesn't use any new concepts in its overall design; it has merely perfected a few existing ones.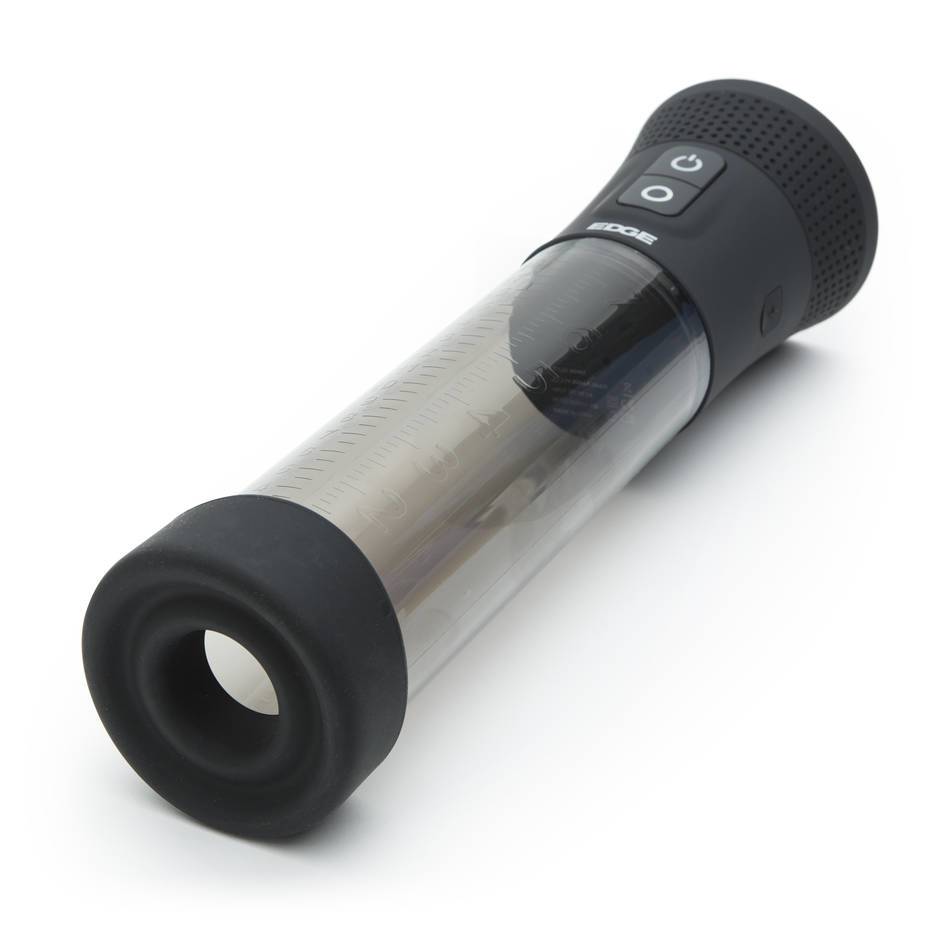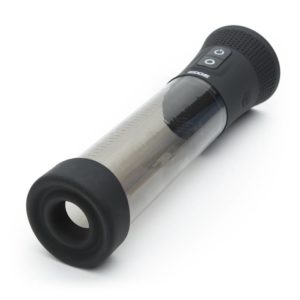 As an automatic machine, it provides gentle yet effective suction via self-powered motors that basically inhale and exhale air to and from the cylinder at variable intensities. It's made to improve erections and increase sexual stamina, but that's what they all say. Supposedly, the Tracey Cox can also boost the size of your cock by as much as 30%.
It works by increasing blood flow to the penis, although that's not what makes it special to me. This bad boy has some pretty user-friendly features that I found inspiring if not downright arousing. Not only can you use the Tracey Cox as a penis enhancement tool, but it can be used as a masturbator as well. Truly an all-inclusive product, this thing certainly deserves a closer look.
The Main Features
The T.C. EDGE, as noted on the box, is designed for "maximum results with minimal effort." Perhaps it has something to do with the product's many high-end features, which include but are not limited to the following: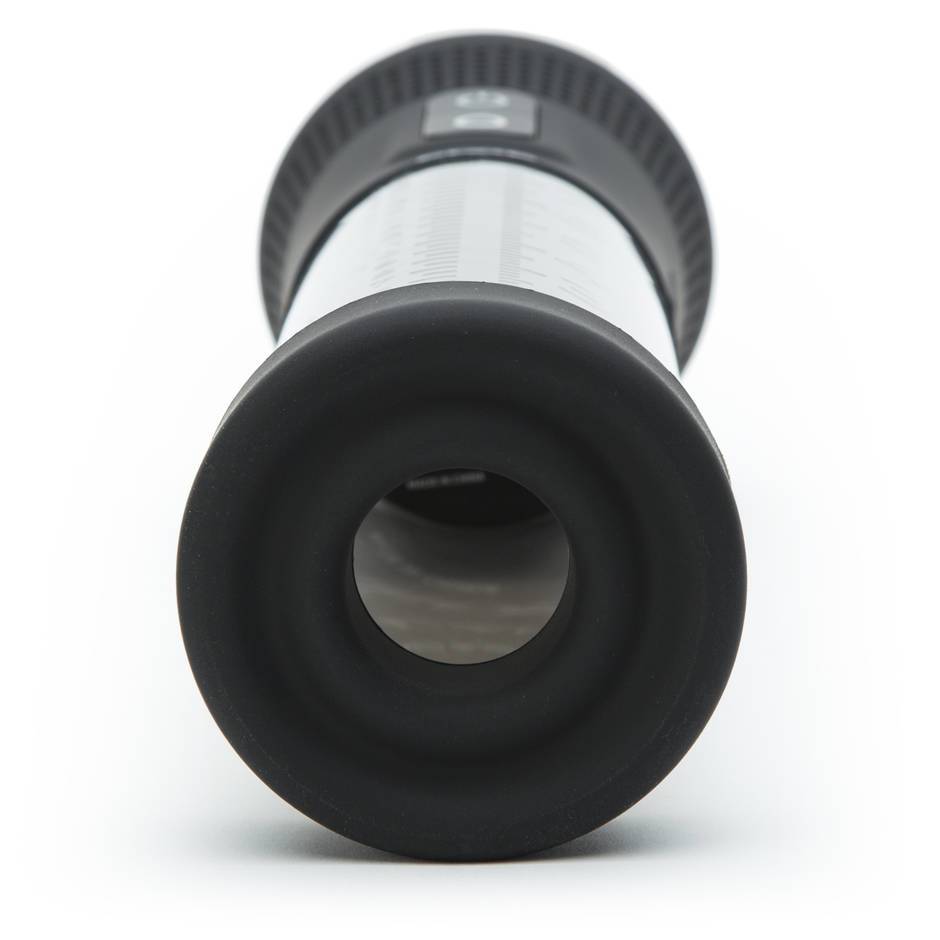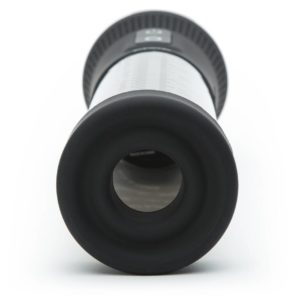 A 7.5-inch long transparent cylinder
An easy-to-use, built-in, push-button control interface that uses two simple buttons for powering the toy on/off and cycling through the various settings
Three distinct power/suction settings – gentle, medium, and strong
A soft and comfortable black silicone sleeve that's super stretchy and offers a generous 1.4-inch opening
An included while silicone pleasure sleeve that's also very stretchy and has a much tighter .25-inch opening with a textured canal
A USB rechargeable motor
A pause feature that quickly releases the air inside the chamber for easy, pain-free removal
The see-through cylinder was perfect for watching my dick get a good workout, but what I appreciated even more was the increment gauge on the side used for measuring progress. The silicone donuts create a super solid seal while each flexible sleeve covers the base nicely to provide optimum pressure retention. Although results are bound to vary widely from man to man, the designers of the Tracey Cox EDGE obviously knew what they were doing.
I say that because this machine has all the necessary components to either enhance your orgasms or provide a decent one.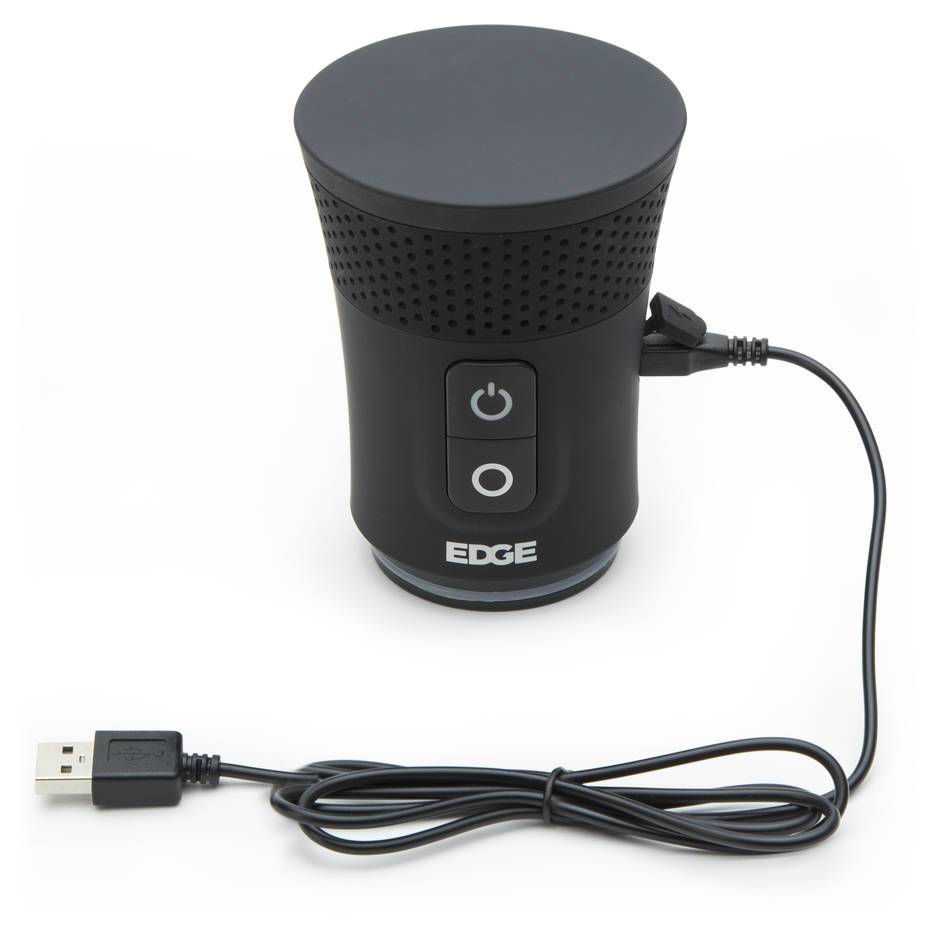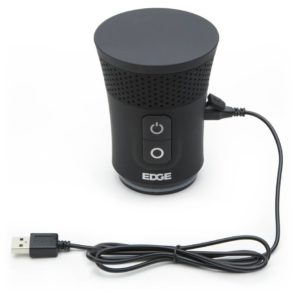 The materials are all skin-safe too, which means no latex or phthalates were used in the making of this product. The entire contraption is also splash proof (not "waterproof of submersible, assholes), so take it easy but don't freak out if you get a couple drops on it.
BONUS: I also found out that the EDGE is compatible with a smart device app that helps you train your main vein like it's trying out for the O-face Olympics. The downloadable Tracey Cox EDGE Stamina App features a special timer plus some pretty cool expert tips, tricks, and techniques that come straight from Tracey Cox himself.
What Comes in the Box?
Before you get your boxers in a wad, understand that this product does not come with everything you need to start using it right away. You'll have to spring for some good water-based lube unless you already have some on deck, and I highly recommend buying some toy cleaner too. The manufacturer also sells this thing called a Maximum Control Adjustable Stamina ring as well, although it's not completely necessary in my opinion.
Meanwhile, inside the relatively large and somewhat commercial looking box you'll find the following items: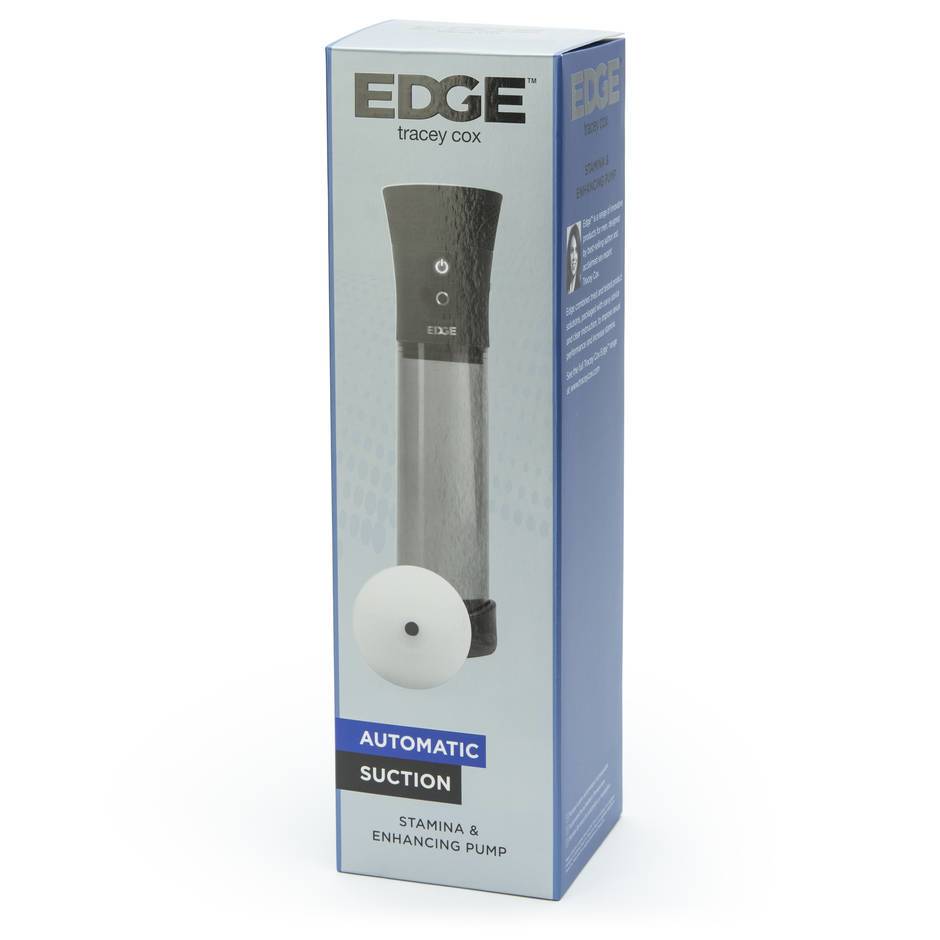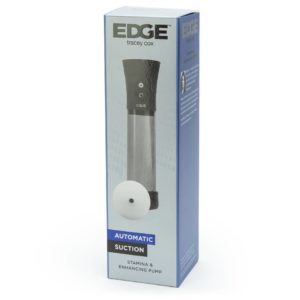 The Tracey Cox EDGE Automatic Suction Rechargeable Penis Pump (of course)
Two interchangeable silicone sleeves (one black for stamina and one white for pleasure)
A standard USB charging cable
A set of instructions and safety guidelines
A step-by-step performance maximizing guide written by Tracey Cox
How It Feels
Put simply, the EDGE feels like it's thirsty for your soul when used as a penis pump (especially on the highest setting).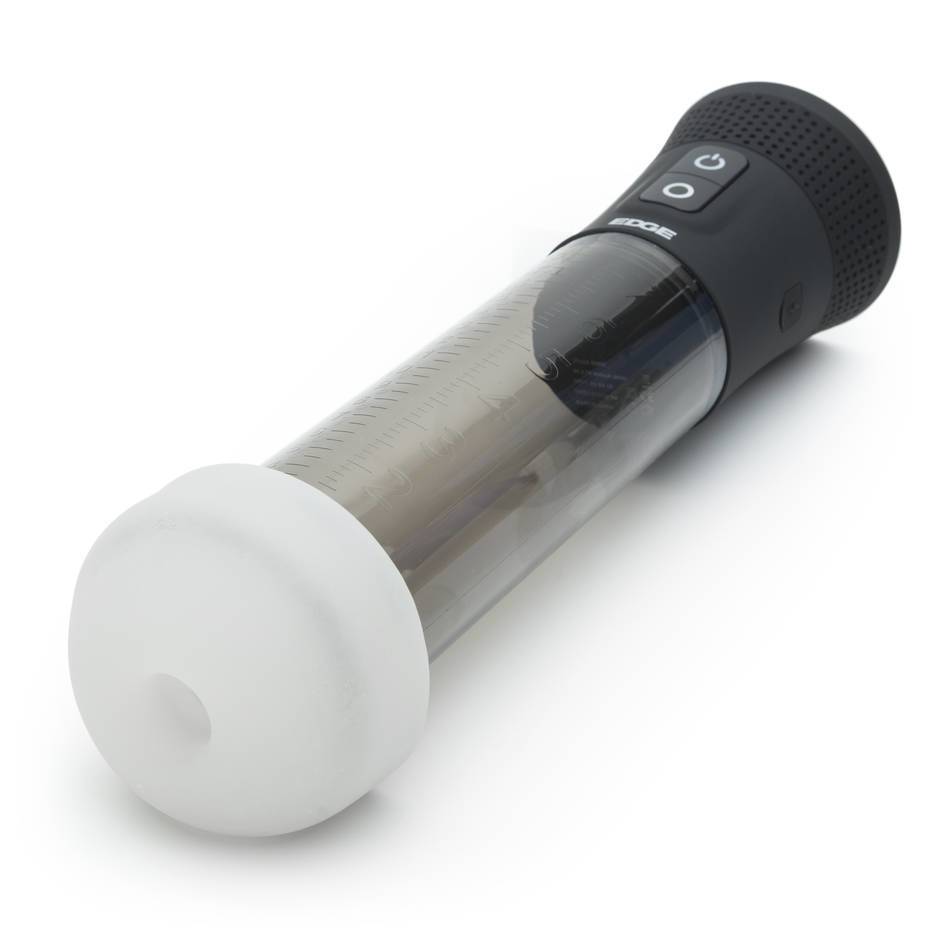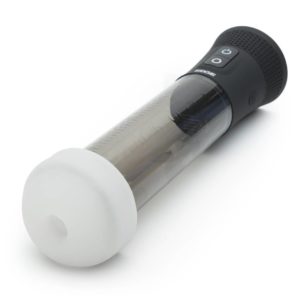 However, when it's used as a masturbator it's lacking just a tad. Not only do you have to manually pump it to achieve a decent orgasm, but the textured pleasure sleeve isn't anything to write home about. Still, it's better than a kick in the face considering how it's mostly designed to improve your sexual performance.
The Cheers and Jeers
Fret not, gentlemen, I have taken the liberty of breaking it all down in a concise list, so you can quickly compare your options. Man, how I wish someone would have done this for me before I started chaffing from my relentless pursuit.
PROS
Get a Grip –

The automatic feature of this thing is terrific for guys who have mobility problems (or for dudes who are just lazy).

Good Things Come in Threes –

With three separate suction strength settings, it's pretty easy to find one that walks the line between intense and painful.

Double Meant –

It has two interchangeable sleeves that function based on your desires, need I say more?

On the Regular –

With routine use of the Tracey Cox EDGE, you can expect long-term results that include better erections, increased stamina, and more intense orgasms.

Charges Pending –

The EDGE is fully rechargeable (and it only takes about 90 minutes), which means you don't ever have to buy batteries to enjoy what this product has to offer.

30 for 30 –

With just 20-30 minutes of use at least 2-3 times a week, the manufacturer says you'll likely get a 30% increase in your penis girth.

Cheap and Easy –

For such a high-tech, well-made penis pump, this bad boy is a lot cheaper than I expected.

CONS
Results May Vary –

While you may get some permanent results from using this thing all the time, it's not guaranteed.

Extra, Extra –

You'll have to invest in some lube and toy cleaner for the EDGE because 1) you get none, and 2) it's the only way to maintain it properly.
The Final Verdict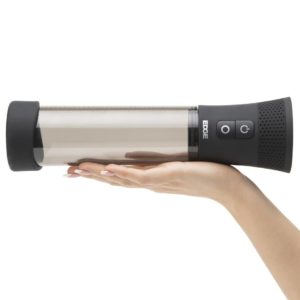 The Tracey Cox EDGE automatic suction rechargeable penis pump is well worth the money and surprisingly versatile for a rigid product that can double as a quasi-medical device.
Despite the fact that John James is quite the character, there is one thing he has in common with everyone else: he likes a high quality sex toy just as much as the next guy.
Noticing that there were no legitimate websites out there reviewing all the amazing synthetic vaginas on the market, John James set out to do something about it.
After all, it is painfully obvious that today's men really need to know more about their options.