Being able to masturbate in peace is what every man wants.


While there are plenty of handheld manual an automatic jerk-off machines available on today's market, they're not all as discreet as we'd like them to be. So, what would you say if I told you that you can beat your meat with a top of the line toy without anyone having to know you even do that shit? The future is now, ladies and gentlemen.
The famous Fleshlight brand, known for its unique, high-end dick teasers, has finally created a complete lineup of user-friendly products that keep onlookers none the wiser.


Just when you thought the flashlight-like design of their best seller was the pinnacle of perfection, here comes the Sex in a Can Series – a revolutionary way to please your penis in private.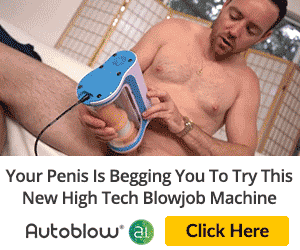 While it may sound like something straight out of a low budget sci-fi movie, the Sex in a Can Series is actually pretty cool – surprisingly realistic, of high quality, and pleasurable even for men who have become accustomed to the standard sex toy. So, if subtlety is your thing but giving up the quality of your orgasm is not, then listen up.
What Is the Sex in a Can?
The Sex in a Can Series is aptly named, mostly because it definitely looks like your regular tall boy can of craft beer – that, and you have sex with it.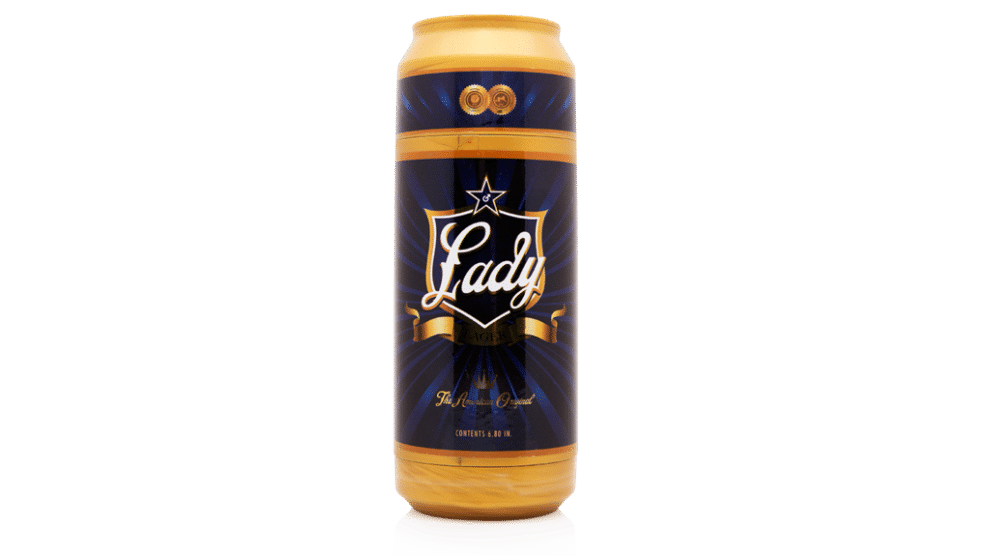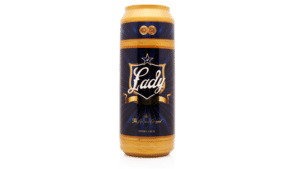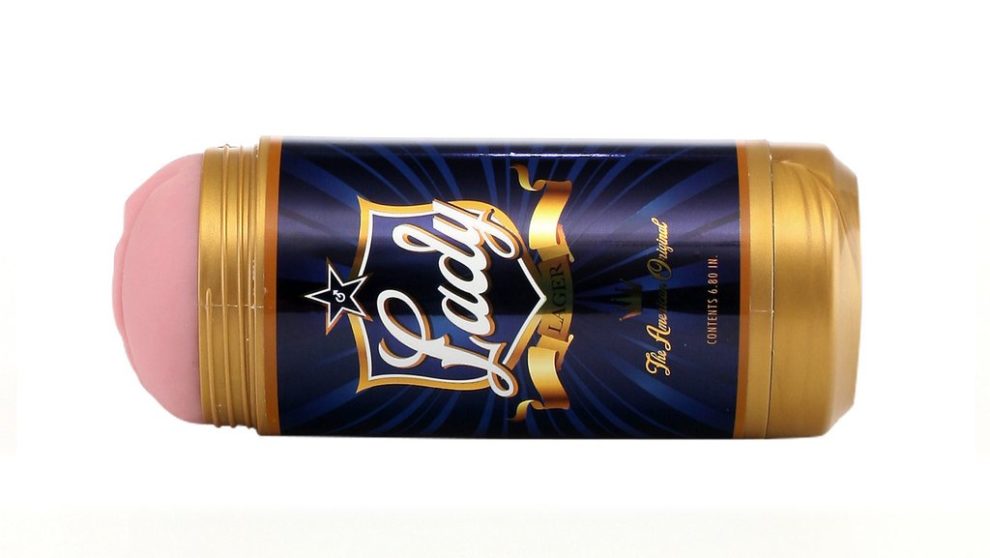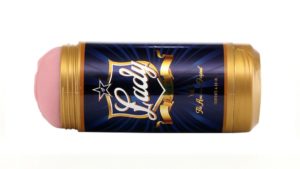 The series features four different models: the Sukit Draft, the O'Doyle's Backdoor Stout, the Lady Lager, and the Succu Dry. And while they all use the same basic design concept, each one is different from the others in various ways.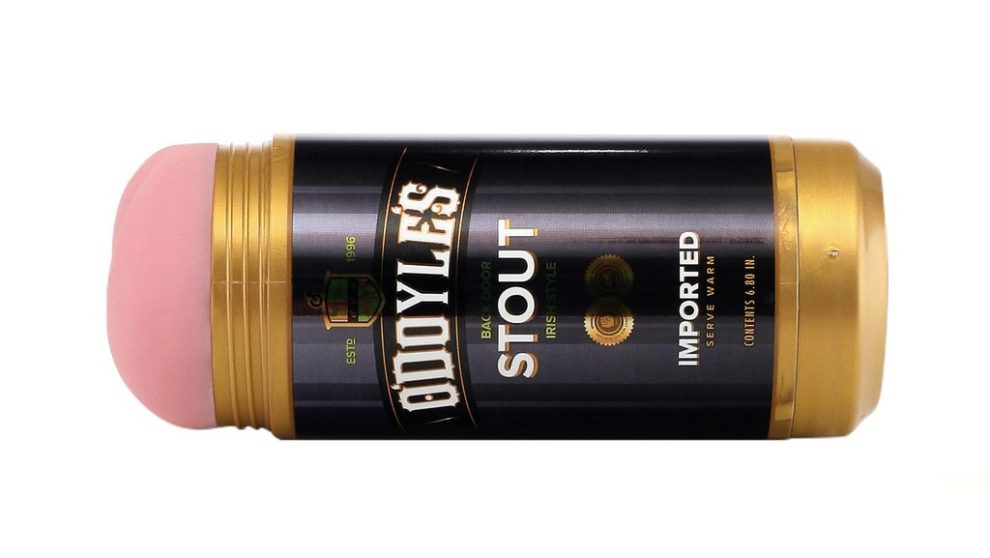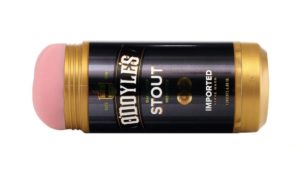 For example, they all have an inconspicuous cap that fits over a realistic orifice that opens up to a specialized canal texture inside.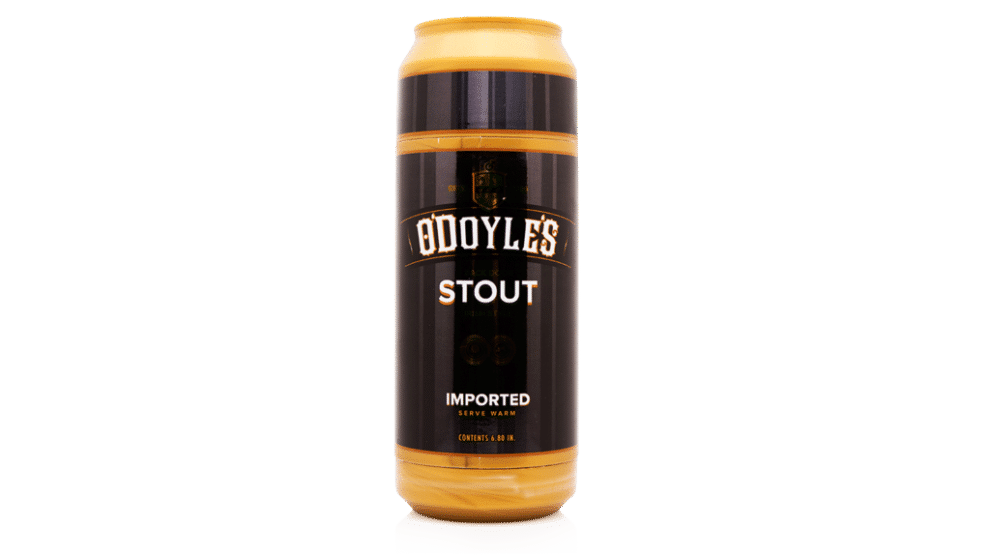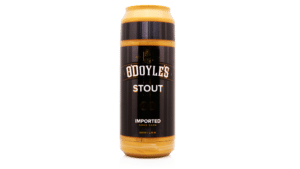 Plus, each model has a unique label as well, made to look somewhat similar to an actual can of beer. If you look close enough, however, most people with half a brain can tell it's not really a beverage. From a distance, though, it usually passes as a leftover cold one.
They're all sized in such a way that they will fit snugly inside a koozie or cupholder too, which is one of the main things that make them so discreet.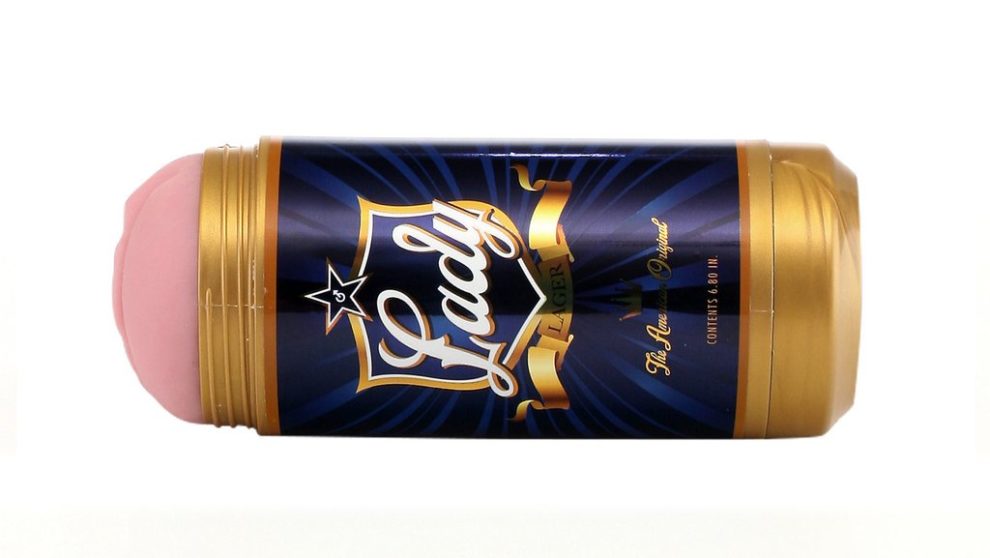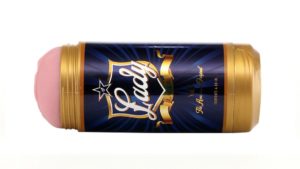 And unlike your traditional manual masturbator, the cans aren't ergonomically shaped for the human hand.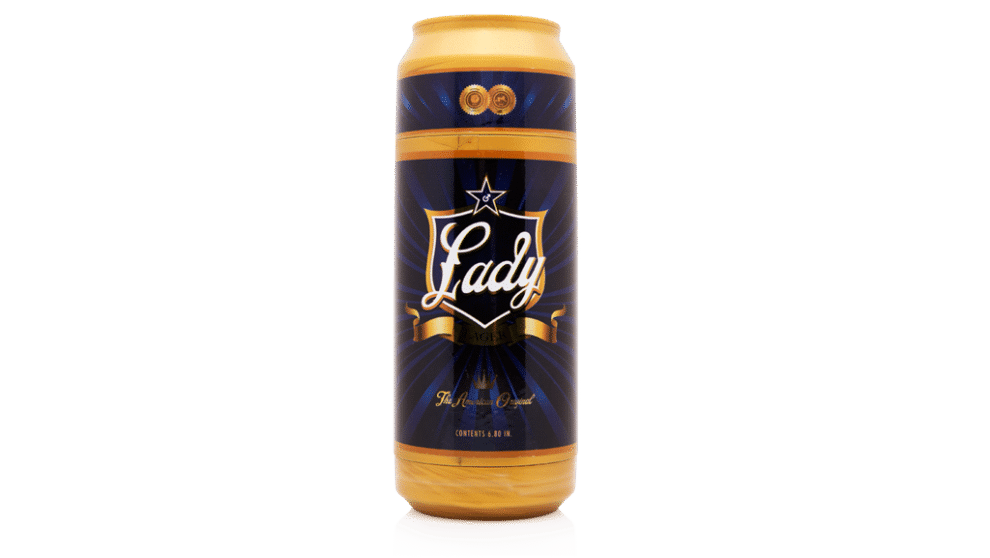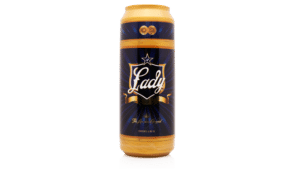 So, while the internal features of the Sex in a Can Series are intense and innovative, these bad boys can be tough to hold on to.
The Main Features
This rather unique series of male sex toys has some features that are interesting to say the least.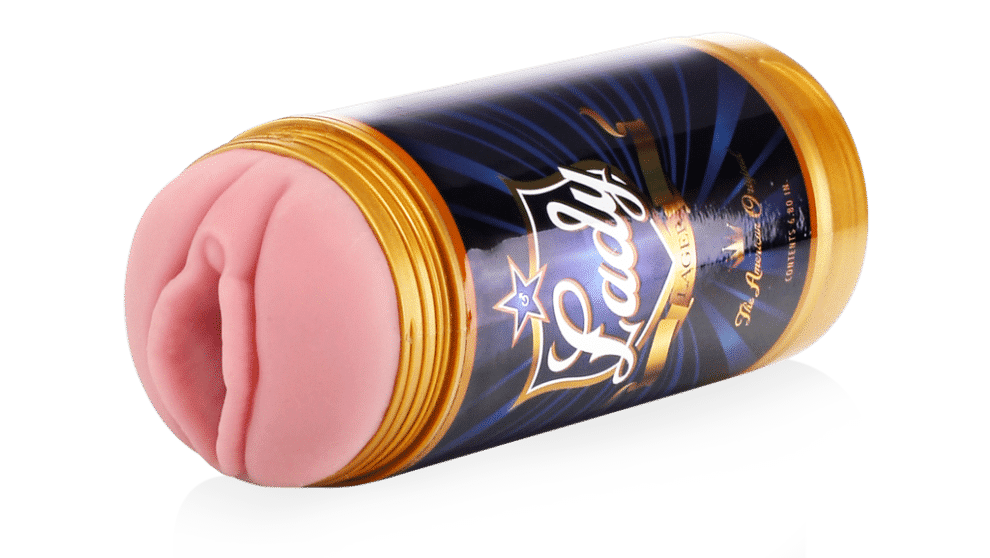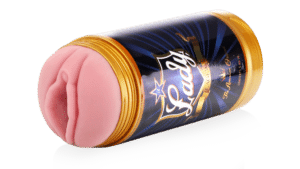 For example, each model has an end cap that looks like a standard lid, but they can all be screwed on at variable tensions to control the amount of suction within the canal. Tighten it for more suction, loosen if for less resistance. Meanwhile, the famous Fleshlight SuperSkin material awaits you on the inside and features exclusive, model-specific textures. In fact, the textures inside the Sex in a Can canals are not found on any other Fleshlight toy.
Under the end cap is a life-life orifice that resembles either a mouth, butt, or pussy, depending on the model you choose.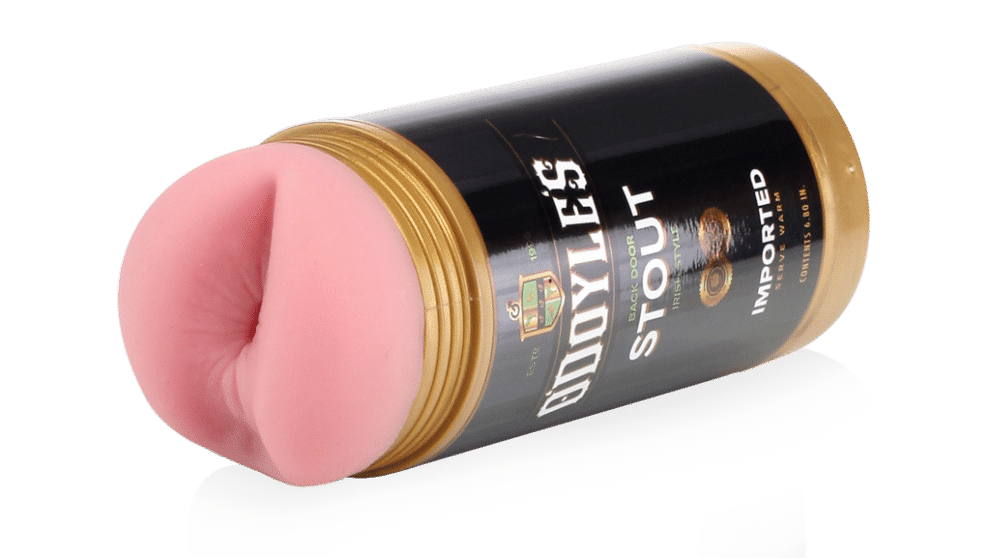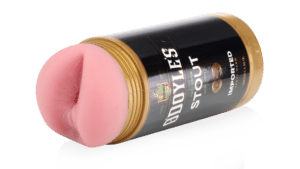 Unfortunately, however, the texture nor the orifice represent a specific porn star. If you're into that shit, you'll have to go with a full-size Fleshlight an swap out your sleeves with something from the Fleshlight Girls lineup. Either way, the whole get-up looks and feels about as realistic as you'd expect from a sex toy that's made to trick the eye.
Each can, albeit different on the inside and featuring variant labels, has the same dimensions: 4 inches in total diameter, 8 inches in length, and 2 inches in grip width.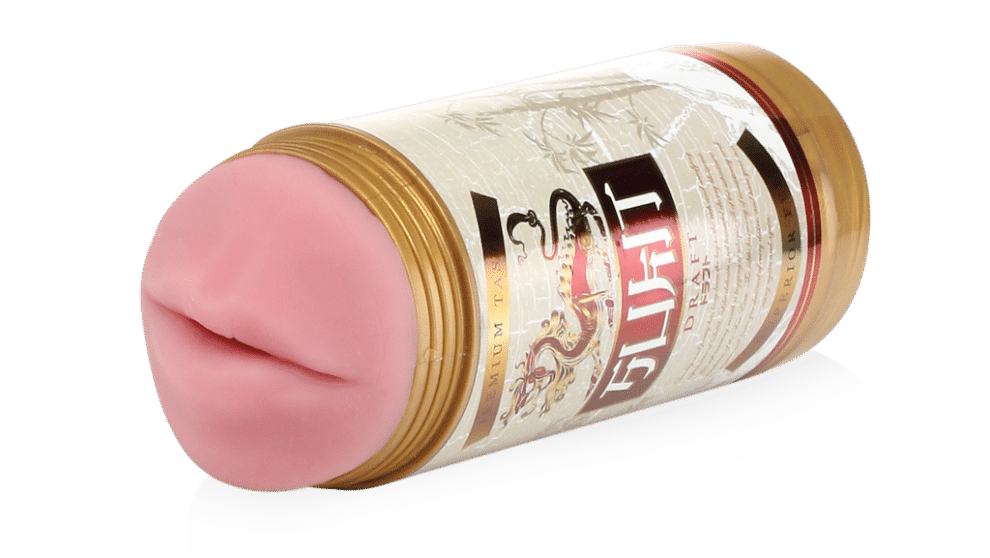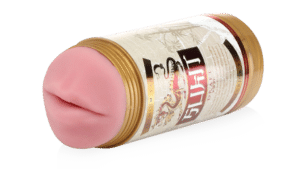 They're lightweight too, coming in at just under a pound – can, sleeve, cap, and all. The entire device is made from skin-safe materials that don't contain any latex or potentially dangerous phthalates, so that's a very good thing, especially for men with sensitive skin types.
What Comes in the Box?
The little box containing each Sex in a Can model is sort of janky looking. I say that because they feature a life-sized picture of the toy that rests inside, but the carboard is thin and thus cannot suffice as a storage container unless you're ok with zero discretion and maximum damage risk. Unfortunately, the manufacturer doesn't include any kind of safekeeping for the toy, probably because it's a free-standing product that's designed to sit on your bedside table like a leftover drink.
Depending on the Sex in a Can model you choose, however, you'll receive a different, albeit somewhat similar, set of products.
The Sukit Draft comes with:

A mini mouth orifice
A mini swallow texture
A Sukit Draft case/label

The Lady Lager comes with:

A mini lady orifice (a.k.a. pussy)
A mini lotus texture
A Lady Lager case/label

The O'Doyle's Stout comes with:

A mini butt orifice
A mini forbidden texture
An O'Doyle's Stout case/label

The Succu Dry comes with:

A vampire mouth orifice
A fang texture
A Succu Dry case/label
Each model also comes with a set of care instructions, but those instructions recommend using the brand's patented toy cleaner to properly maintain the product. You cannot use soap and water on this thing, which is a big bummer. While the toy cleaner is not included, the manufacturer does sell it separately at a pretty decent price.
You'll also want to spring for some lube. The maker warns that only water-based lube will do – no lotions or oils can be used on this thing. So, although the toy itself is inexpensive compared to other Fleshlights, the additional investment required to use it as intended may be a deal breaker for some guys.
How It Feels
This thing will certainly juice your dick like it's supposed to, with plenty of textural appeal and adequate tightness. Compared to other Fleshlight toys, however, the Sex in a Can series gives a kind of weird sensation. I think it's because the sleeve texture is so exclusive that it can't be likened to anything else I've ever tried.
The internal length and diameter suffices for most guys, but dudes with huge or girthy dicks might fight it hard to insert themselves inside. On the contrary, small cocks can't experience all that the sleeve texture has to offer. This series is certainly for average-sized dicks only. Regardless, lube is a must. But even a ton of lubricant doesn't negate the fact that the Sex in a Can series is way tighter than the average toy. With the cap screwed on for full suction, it's damn near impossible to jerk off without tearing your dick skin to shreds.
Meanwhile, the realistic looking orifice presents a nice entrance that preps your dick for the show like a porn star fluffer. If you can make it past the opening without achieving a rock-solid erection, you may want to look into a toy designed specifically for erectile dysfunction. Despite the realism, each orifice tends to dry out quickly during masturbation. However, the orifice and sleeve are one single piece that can be removed easily and warmed, cleaned, or lubed up repeatedly just like all other Fleshlight sleeves.
One thing though: While the texture patterns are indeed exclusive, I would have liked some more options. The rest of the Fleshlight lineup can use any sleeve in stock. However, the Sex in a Can is limited to what's available for that series only.
The Cheers and Jeers
I'll be honest and admit that I expected more out of a Fleshlight brand toy. I'm not saying I think all their products should be perfect (because I found flaws in their best sellers too). What I'm getting at is that the Sex in a Can Series is lacking in a few key areas.
Either way, these toys do have their merits. After all, the Fleshlight folks gained their worldwide popularity by offering super discreet sex toys and the Sex in a Can Series is no exception. However, I did have some major qualms with a few design and functionality factors. Allow me to break it down for you:
PROS
Big Things, Small Packages –

This series offers big time pleasure for a relatively compact design that fits easily in a bag or bedside drawer.

Money Matters –

The Sex in a Can Series is far less expensive than other Fleshlights and comparable in price to other handheld masturbators.

Keep It Loose, Keep It Tight –

With an adjustable end cap that controls the amount of tightness and suction within the canal, it's much easier to find the sensation that pleases you the most.

Dirty Laundry –

This is by far one of the most discreet male sex toys I've ever encountered, requiring a very keen eye to discern what it really is.

In and Out –

The sleeves can be easily removed for cleaning, which is a good thing considering the toy is closed on one end.

One of a Kind –

Even if you're not a fan of the textures offered, they're super exclusive and can serve as collectibles if nothing else.

Hot and Cold –

The sleeve can be warmed up (or cooled down) at will, which just so happens to be my favorite feature of all.

Make It Rain –

The entire Sex in a Can Series is 100% waterproof, and you already know what that means: baths, showers, pools, hot tubs, they're all safe zones for secretive personal pleasure.
CONS
High Maintenance –

With a strong recommendation to use specialized toy cleaner and certain types of lube, these things are somewhat difficult to take care of.

The Average Joe –

Although the design is unique, and the texture is exclusive, only average sized penises will fit inside the canal. Sorry boys.

Get a Grip –

The tightness of the canal is insane, even sort of painful, regardless of the amount of water-based lube you use.

Secrets and Lies –

The manufacturer promises discreet shipping, but that's not entirely true. While the box it's shipped in isn't labeled with the name of the toy or the brand, the outside of the box lists the package contents for everyone to see.

Mobility Malfunction –

The can idea is great and all, but how the hell does someone hold on to this thing (especially with lube all over their hands)?

You're Not Fooling Me –

I liked the beer-like labels, but they're not very realistic. Anyone with half a brain can see that the product isn't actually a beverage.

Investment Opportunity –

The toy itself is a lot cheaper than other Fleshlights, but the number of extras required to use a Sex in a Can product properly makes it priced about the same.
The Final Verdict
Overall, the Sex in a Can Series is an impressive male sex toy with lots of potential to be a cult classic. Collectible and kitschy, these products are nice conversation pieces if nothing else. While I probably won't suggest them to all my buddies, I can name a few friends who would like to own one just for the simple fact that they're so different from anything else on the market today. In fact, I can see these things becoming a gag gift more than I can imagine them ever being taken seriously.
Obviously, the Sex in a Can Series needs a little work to be listed as one of my favorites. The concept is good, but the execution is rather poor. No wonder they don't sell as well as the original Fleshlight, even if they are a lot cheaper by comparison. If you're going to use a Sex in a Can as your primary toy, which I do not suggest, just be prepared for limitations and responsibilities. Although the toy is superb in terms of uniqueness, you'll likely find it difficult to maintain, tough to hold on to, and even harder to stick your swollen dick into.
Despite the fact that John James is quite the character, there is one thing he has in common with everyone else: he likes a high quality sex toy just as much as the next guy.
Noticing that there were no legitimate websites out there reviewing all the amazing synthetic vaginas on the market, John James set out to do something about it.
After all, it is painfully obvious that today's men really need to know more about their options.