The marital aid industry is full of pills and potions that promise exciting results for everything from vaginal dryness to erectile dysfunction.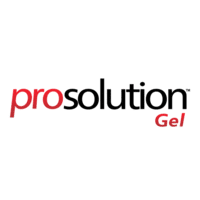 These days, it's even common to find dozens of products that are designed to help men achieve bigger, stronger or thicker erections. However, there's such a huge selection of those kinds of products that it can be tough to find the right one.
An increasingly popular option, ProSolution Gel, is gaining respect from curious consumers because of its safety and effectiveness. Designed as an apparent "cure all" without really curing anything, the manufacturer has now sold millions of units to people all over the country. So, what makes this stuff so amazing and is it even worth your time?
Most people have tried an over-the-counter sexual performance product or two, but many folks end up feeling like they wasted their money. While it's understandable for a person to be apprehensive when introduced to similar products, it's a damn shame when something good comes along and the public won't pay attention to it because they're bitter.
It's time we stop the cycle; consumers deserve to know the truth without finding out the hard way. So, before handing over any of your hard-earned money on yet another "miracle mixture," allow me to give you my unbiased opinion. ProSolution Gel, I'm coming for that ass. I hope you brought your A-game.
What Is ProSolution Gel?
According to the label, ProSolution Gel is an edible, mint-scented substance that's specially formulated to accomplish these 5 things for most men (if they use it as directed):
It helps build a rock-solid erection immediately.

It makes the penis look thicker and fuller.

It increases stamina and staying power.

It intensifies orgasms.

It boosts bedroom confidence and creativity.
Apparently, the secret to the solution's efficacy is found in its proprietary formula which includes a whole host of natural ingredients that work in tandem with the male body. Featuring numerous herbal concentrates that absorb quickly in to penile tissues, the gel is said to deliver fast results without any product transference (a.k.a. partner numbing). However, my lover reported a slight tingle (but it might have had something to do with the amount I used).
CLICK HERE TO VISIT THE OFFICIAL PROSOLUTION GEL WEBSITE
How Does Pro Solution Gel Work?
The boys down at the ProSolution lab discovered that penile blood flow and erection power are tied to nitric oxide levels.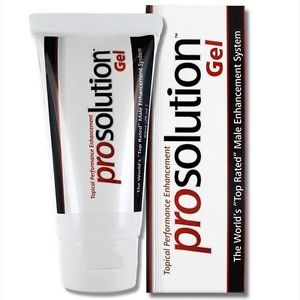 So, they invented their prized gel to increase nitric oxide levels on contact. In other words: Instead of the substance having to transverse the human digestive system before it starts working, ProSolution Gel takes effect immediately to produce results you can both see and feel.
Here's how they say it works: Nitric oxide is known to cause the smooth muscles in our dicks to relax a bit. This causes a chain reaction that, for many men, can dramatically improve penile performance and appearance. Relaxed penis tissues then widen and become more engorged with blood than before, thereby causing thicker, longer-lasting hard-ons naturally and instantly.
And although their product is made with several ingredients that are commonly recommended by reproductive specialists, you can get ProSolution Gel without a prescription (for now). Furthermore, it's condom compatible and, as I mentioned above, edible too. So, unlike other similar products, it can be used during oral sex without forcing your partner to sign a waiver. One thing though: It sort of tastes like shit.
What Are the Main Active Prosolution Gel Ingredients?
The makers of ProSolution Gel are all up in our faces about the "specialized formula" with which their product is made. They say it's unlike anything on the modern-day market and that the nitric oxide is just a small part of a much larger, thicker and fuller puzzle. Let's just see about that, shall we?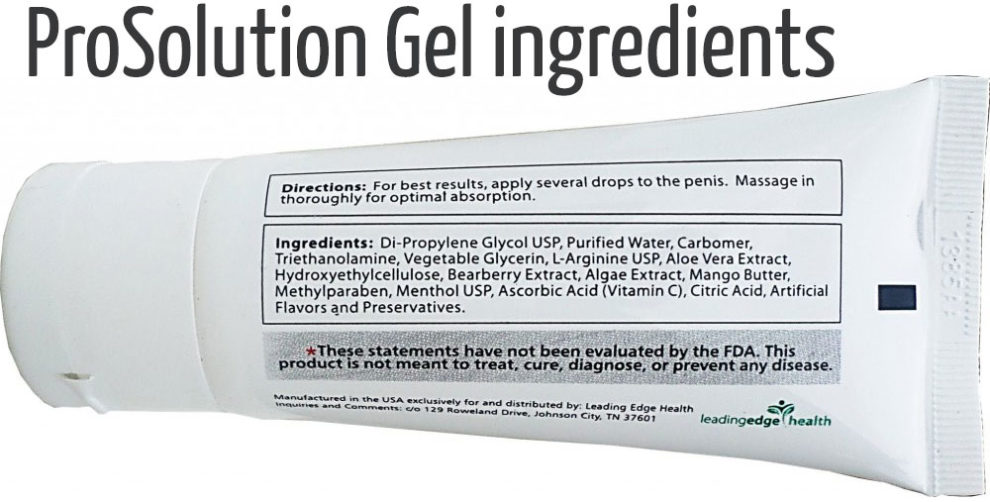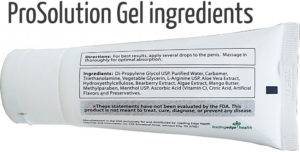 Below is a short list of the product's main active ingredients and a short description thereof:
This is an essential amino acid that the body uses to create its own nitric acid reserves.
This is an astringent herb that promotes fluid movement in the penis.
This is an extremely luxurious lubricant that's made with mango essence, considered an aphrodisiac in many cultures.
This is a skin-softening and soothing botanical that acts as a carrier for the other ingredients in the product.
This is a botanical that provides suppleness to the epidermis of the skin, improving the appearance of the penis and promoting better and faster product absorption.
This is a nutrient that increases sex drive, decreases recovery time, and boosts intercourse frequency and duration while also improving erection hardness and stamina.
This is a naturally-derived substance that warms and stimulates the genitals.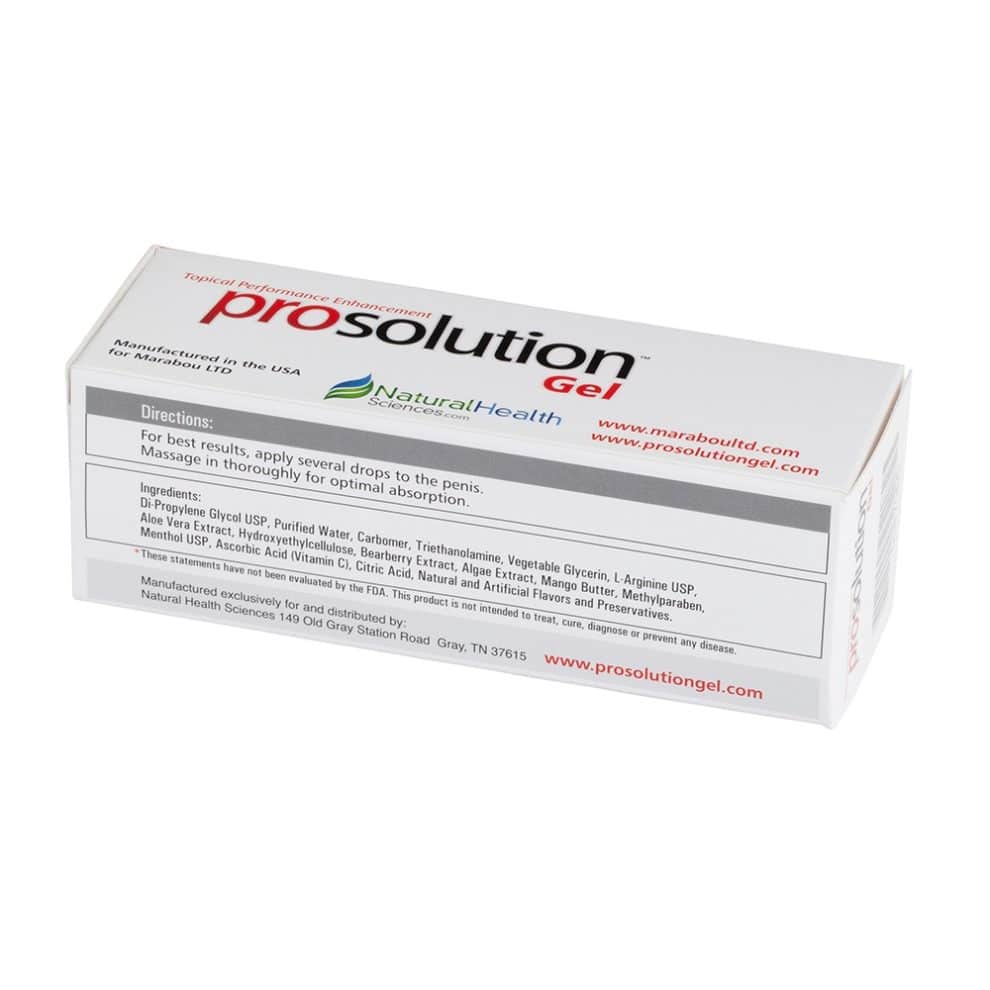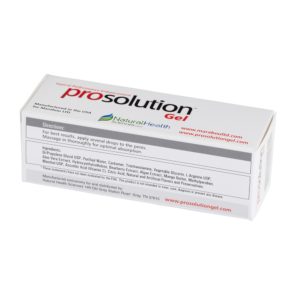 There are no harmful petrochemicals in the ProSolution Gel formula and that's a very good thing. The product, according to the manufacturer's claims, gets made with the highest quality ingredients and under strict guidelines at a prestigious cGMP-certified pharmaceutical lab in North America. So, there are no worries about getting magic beans from a con man halfway across the world.
The makers also claim that you can get long-term, semi-permanent results if you use ProSolution Gel every day for 60-90 days. As awesome as that sounds, how realistic is it? I mean seriously, what man is going to numb out his dick every single day for three months? For the guys out there who might attempt it, buy a three-month supply they get a few freebies like memberships, supplements, etc.
The Cheers and Jeers
Here's the good, the bad and the ugly of ProSolution Gel for men:
PROS
The results are instant.

There is little to no transfer of the product to your partner.

There are no known side effects.

The product serves as a viable alternative to drugs.

The formula is backed by scientific research.

Buyers get a 67-day money-back guarantee.

Freebies are given to those who buy large quantities.

CONS
It's not sold anywhere outside the United States.

It leaves a bad taste in your mouth.

The formula isn't effective for every man.
The Final Verdict
Overall, ProSolution Gel is a good product that does what it says it does. Just watch how much you use and be prepared with a glass of water if you perform oral. You can find more information or buy pro solution gel at their official website.

Despite the fact that John James is quite the character, there is one thing he has in common with everyone else: he likes a high quality sex toy just as much as the next guy.
Noticing that there were no legitimate websites out there reviewing all the amazing synthetic vaginas on the market, John James set out to do something about it.
After all, it is painfully obvious that today's men really need to know more about their options.