There's nothing quite like a little electroshock to the asshole on a cold and rainy day. Honestly, few things compare to the sensations derived from a well-made vibrating prostate massager regardless of the weather.

So, when I got my grubby hands on this new E-Stim toy I'm about to describe, I wanted nothing more than to lock myself in a dark room for a week and shoot myself to the moon. I took a few minutes to read the reviews of the other perverts who tried this thing, just to make sure some unscrupulous marketing whiz wasn't duping me.
I now know that I'm not the only one who thinks the Electroshock Vibrating E-Stim Prostate Massager is the bee's knees. In fact, there were even a couple of butt play newbies whose cherries were popped with this thing and, according to their reviews, lives were forever changed as a result. As a public service, I set out to see what all the fuss was about, especially since I've been around the butt play block a time or ten. You're welcome.
What Is the Electroshock Vibrating E-Stim Prostate Massager?
If you're reading this, then chances are you've heard about prostate massagers at some point in your limited existence.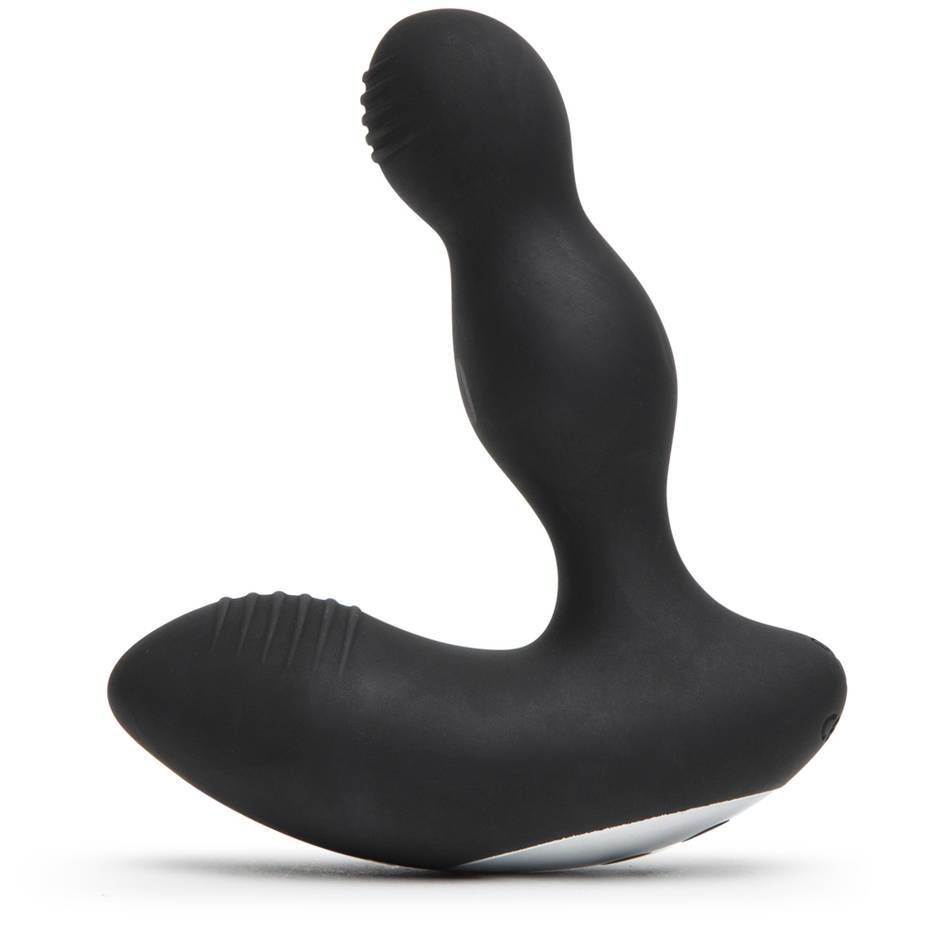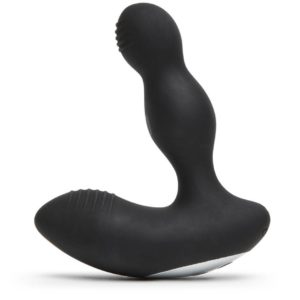 But for those of you who haven't, allow me to indulge: a prostate massager is a device that gets plugged into your tight little asshole for the purposes of stimulating the prostate gland. This anal gland, which is typically in a different position for each man, produces an extremely intense orgasm when it's poked and prodded. In short, it makes the best masturbation technique feel like an unenthusiastic hand-job.
Add some gentle electroshock to the mix and what you end up with is a sex toy that's beyond your wildest dreams. What else could convince the world's ass virgins to try something new, or make standoffish dudes explore the catacombs of their assholes? While electroshock E-Stim toys may seem overwhelming or dangerous at first, the science behind devices like this supports erotic efficacy. The Electroshock Vibrating E-Stim Prostate Massager is designed to provide sensual vibrations to the most mysterious parts of the body; and best of all, the manufacturer has made it ideal for both men and women.
CLICK HERE TO FIND THE BEST PRICE ON THE INTERNET
The Main Features
At first glance, this toy may look a lot like the other vibrating butt plugs on the market, but don't be fooled.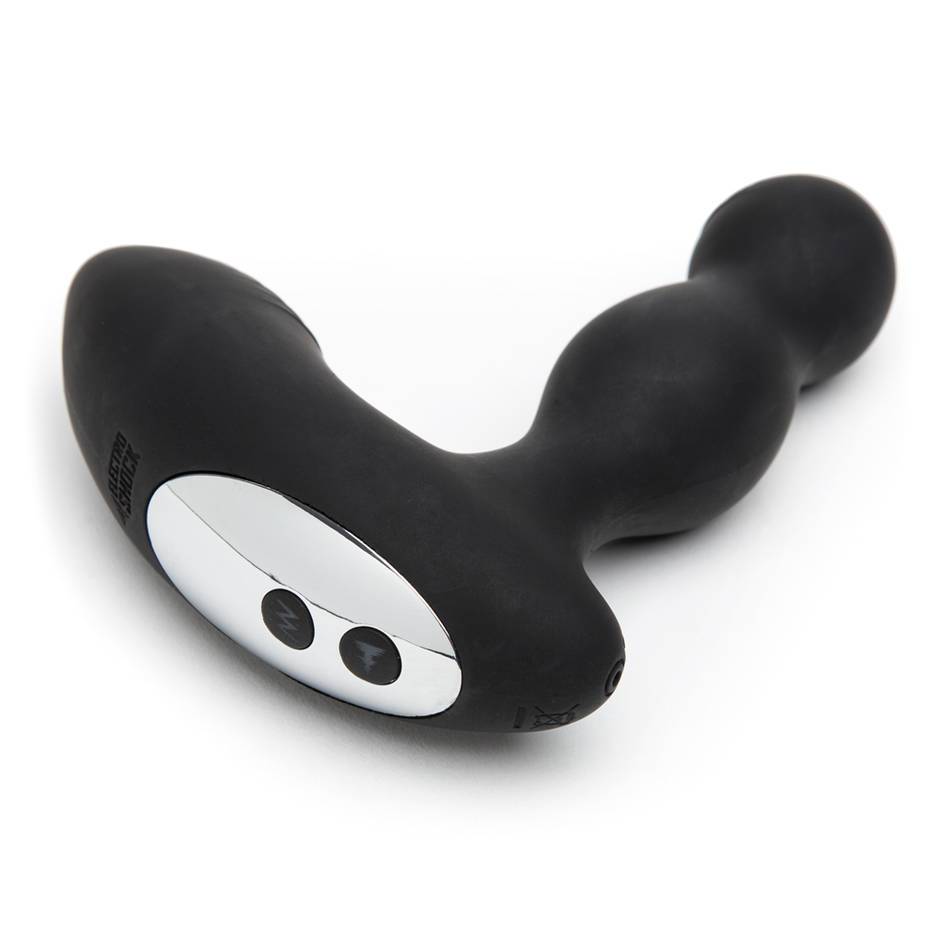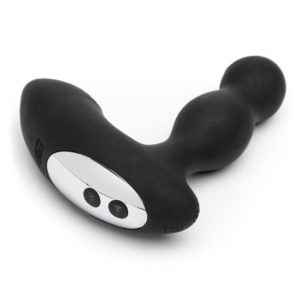 Not only is it made to gently shock the nerve endings of the average anal canal, but it's also ergonomically designed to reach all the nooks and crannies necessary for ultimate pleasure regardless of the body in which it's inserted. With a fully self-contained mechanism, this Electroshock E-stim device requires no special equipment, nor any previous experience with toys of the sort.
This marvelous machine boasts a powerful vibrating motor with 10 unique vibrating speeds, but the E-stim portion of this play-thing is where it gets interesting. Featuring 5 different electroshock modes designed specifically for p-spot play, the entire shebang has two separate conductor points that are made to seamlessly blend prostate and perineum pleasure for an internal and external ride of biblical proportions.
Furthermore, the bulbous yet silky exterior is made from skin-safe, hypoallergenic silicone, with a rounded tip for easy insertion and a flared T-bar at the end to prevent slippage. And, since the size is a respectable 3.8 inches in length, it's suitable for both newbies and pros. The battery is fully rechargeable and uses a simple USB connection – no separate power unit to fuck with, no degree in engineering required. It has a power lock on it as well, so taking with you on long trips is not only easy, it's suggested.
What Comes in the Box?
This cordless powerhouse comes with everything you need to have a zap-tastic time by yourself or with an equally perverted partner. Inside the relatively quaint box are the following items: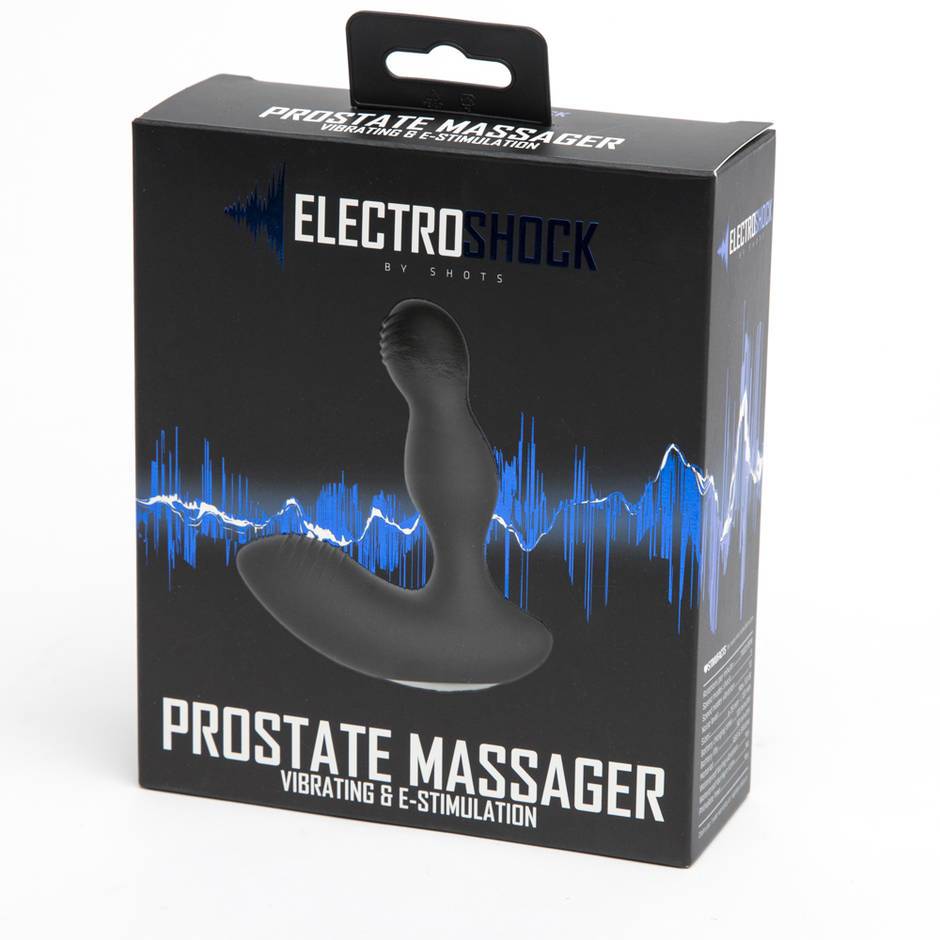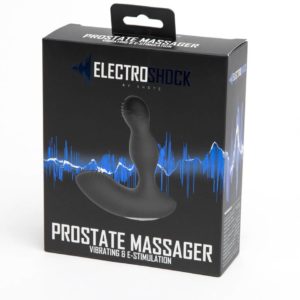 The Electroshock Vibrating E-Stim Prostate Massager (of course)
A USB charging cable
An instruction manual
A manufacturer's warrant registration card
Since the device features stainless-steel encased controls that are located on the bottom on the T-bar, there is no remote control to keep track of nor any bulky power pack to purchase separately. You won't get any water-based anal lube samples, toy cleaner, or anal douches in the box, but you should already own those things if you're into this type of shit. There's also no carrying case to speak of, but the toy fits nicely back onto the box it came in, so there's that.
What It Feels Like
Describing what this E-stim ass play device feels like is always a challenge. If you've never tried an electroshock anal toy, then you probably won't appreciate what I'm about to say.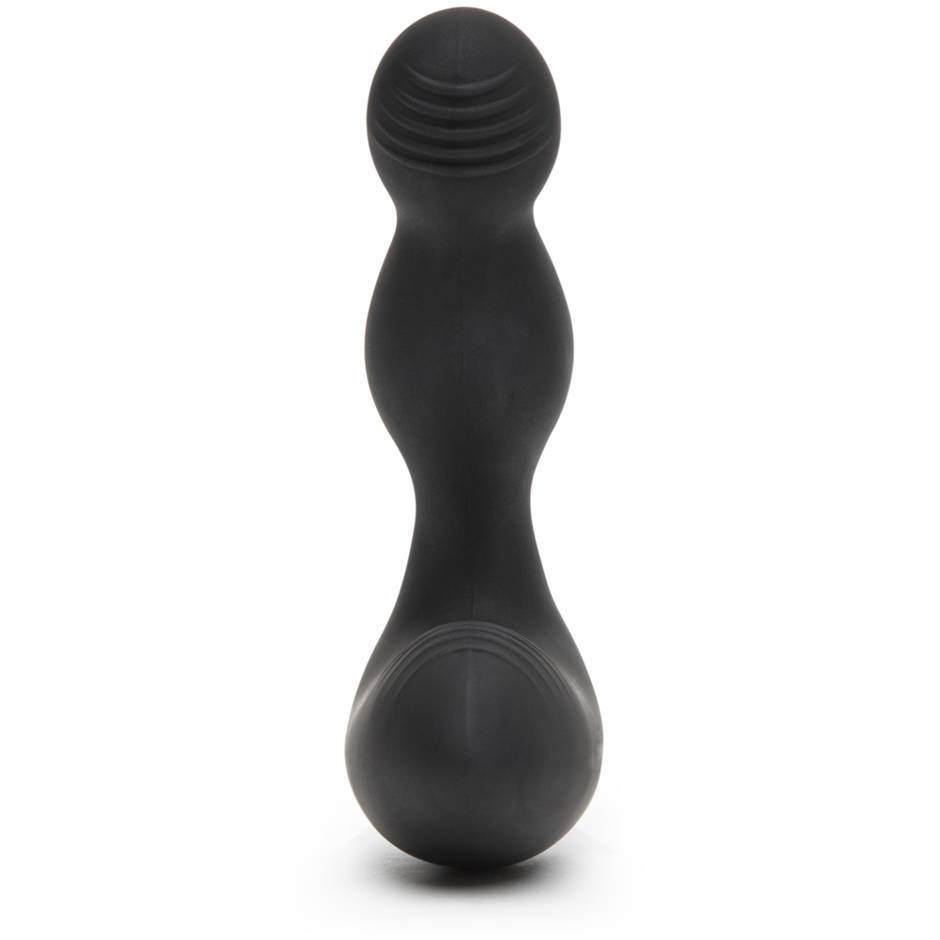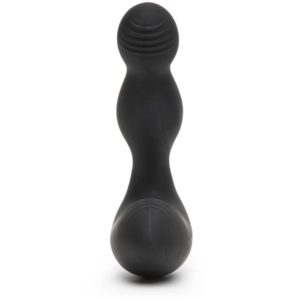 Either way, the best I've got is that this thing slides into your ass smoothly, giving a fantastically full sensation while the expertly positioned curves and bulbs of the device prepare your anal canal for lift-off.
With the touch of a button, it then begins to vibrate in such a way that you can feel it in your guts, providing sensations that push the envelope of pleasure. Turn on the E-stim mechanism and those bundles of nerve endings around your prostate gland and perineum are helpless to say the least. All I can do is warn users to prepare themselves for full-body climaxes that originate from both an internal and external source.
The Cheers and Jeers
Since nothing on the modern market is perfect, don't expect the Electroshock Vibrating E-Stim Prostate Massager to be an exception. The manufacturers did a great job of developing a highly-stimulating and convenient sex toy, but there are still a few qualms I found with the overall design. But before we start talking shit, let's discuss the positives:
PROS
Best of Both Worlds – This toy is made to provide both internal and external pleasure by stimulating the p-spot and perineum simultaneously.
Hug It Out – Milk your prostate for all its worth with its ergonomically shaped shaft.
Safety First – The rounded tip and extended T-bar shape helps keep the toy snugly in place, even if things get wet and wild in the bedroom.
Takes a Licking and Keeps on Ticking – The fully rechargeable mechanism is convenient to say the least, using a standard USB cable and nothing more.
Self-Esteem Is Important – The device needs nothing extra to operate as intended – a testament of independence, indulgence, and ingenuity.
Two is Better Than One – The dual conductor points hit the sweet spots at the same time or individually, yet they're powered by the same source.
Get Going – The handy travel lock prevents embarrassment at airport security.
Equal Opportunity Perversion – It's the ideal size for nasty newbies and perverted pros, plus it's made to both men and women.

CONS
Water Works, or Lack Thereof – The device is not suitable for use in water when the electroshock mechanism is engaged. However, it can be used in the bath or shower when it's turned off (or in vibe mode only).
Patience Is a Virtue – Although the toy is fully rechargeable, it takes some time, especially once the thing has been used quite a few times.
Where Do We Go from Here? – With no storage container of any sort, it's difficult to know where to put this bastard once you're done with it.
The Final Verdict
Overall, the Electroshock Vibrating E-Stim Prostate Massager is a definite contender in the anal play arena, with enough features to keep users interested and intrigued for months on end. Since it comes with a manufacturer's warranty, becoming obsessed isn't a problem either. On a scale of "Piece of Shit" to "Holy Shit," I'd confidently rate this thing a solid "Go Fuck Yourself" and highly recommend it to anyone who's looking for an outstanding anal adventure.
Despite the fact that John James is quite the character, there is one thing he has in common with everyone else: he likes a high quality sex toy just as much as the next guy.
Noticing that there were no legitimate websites out there reviewing all the amazing synthetic vaginas on the market, John James set out to do something about it.
After all, it is painfully obvious that today's men really need to know more about their options.