IMAGE
PRODUCT

OUR TOP PICK

OUR TOP PICK

Fleshlight Quickshot Launch

Fully automated Fleshlight® experience for use with your Quickshot toys
Controls the length of your strokes, as well as the speed
Super-quiet, for when discretion is needed

Can be enjoyed with a VR set to create interactive virtual porn with partner or downloadable content
Multiple masturbation modes
Operates quietly

Use coupon code:

menstoyshub15

for 15% discount

Fleshlight/Kiiroo Launch Stamina Training Pack

Can offer a fully automated blowjob by connecting to online databases containing VR and POV porn content
Real-time hands-free masturbation with super intense vulcanic orgasms
Has manual and interactive mode

Use coupon code:

MensToyshub

for 10% discount

Hands Free Robotic Blowjob Toy
Does not need batteries
Uses interchangeable sleeves
When a man sets out to buy an automatic handsfree masturbator, he ought to get a day off work. Unfortunately, horny men must discover the perfect sex toy in their spare time, anxiously perusing various websites trying to quickly compare features and prices before committing to anything. We've got to do better than t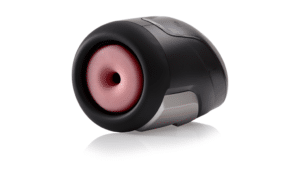 hat, boys. Check out this nifty no hands masturbator buying guide to get the most bang for your buck.
Knowledge Is Power:  Types Of Top Rated Handsfree Male Masturbators
Knowing what the fuck a hands free male masturbator even is helps quite a bit. I'm not saying you're stupid; just make sure you know the difference between a BJ machine and an automatic masturbator. They may be very similar in functionality and effectiveness, but those two toy types will produce completely different sensations.
Let me break it down for you:
Automatic & Electric Masturbators
Automatic electric masturbators jack you off without the slightest bit of manpower, but the canal textures are either molded to simulate vaginal/anal sex or they're some kind of creative shit that feels good but doesn't imitate a real nob job. Typically referred to as "sex simulators," automatic masturbators are designed to look and feel more like genitals and less like an eager tongue.
Blowjob machines are usually, but not always, automatic, with various canal textures that twist, slurp, and tickle your dick like a thirsty whore on payday.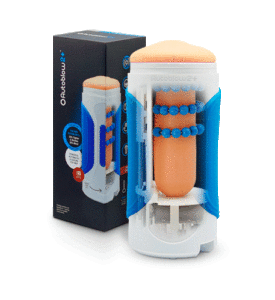 There are dozens of suction methods to choose from, some of which are fully customizable. Plus, many models come with mouth-shaped orifices for visual aid.
Yes, the difference is slight, but you'd be pissed if I didn't say something. But, before you start throwing your money around all willy-nilly, get to know a little bit about the features you should look for in a good blowjob machine.
5 Features to Fall For When Selecting A Top Electric Hands Free Masturbator
You'd think that all masturbators would be relatively similar, but nope. Even the models that look alike usually function very differently.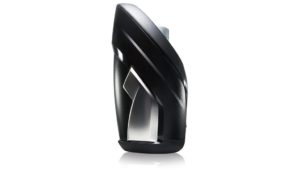 I've learned the hard way that you can't judge a book by its cover, or rather, an electric masturbator by its box, brand, and bravado. Instead, people are better served with a few practical tips from the pros.
To limit the amount of bullshit you endure during your search for the perfect blowjob machine, a little preparation is required. I've met many a fallen comrade who unwittingly bought a useless piece of junk because they refused to do their homework. Don't be that guy. Use the following 5-point checklist to determine whether the toy you're considering is worth its salt:
Material Gains –
First and foremost, pay close attention to the types of materials used for each blowjob machine you're looking at. If it's in the budget, go for something made from medical-grade or at least body-safe silicone (and use a good water-based lube with it so you don't fuck shit up like an idiot). TPE and polycarbonate plastic are decent alternatives in a pinch. Whatever you do, stay away from toys made with latex (a potential allergen) or phthalates (a.k.a. that nasty shit some manufacturers use to make their toys soft and pliable).
It's What's on the Inside That Counts –
Don't be the dumbass who buys a blowjob machine just because it looks good or is advertised by a well-known brand. That canal texture is going to be what makes or breaks the toy, so concentrate on that if you know what's good for you. Search for things like removeable sleeves, interchangeable canals, and extreme oral-simulation textures instead. Get a good idea as to the quality of the texture by skimming over a couple customer reviews.
Work It (Or Not) –
Whether your blowjob machine is automatic or manual will make a big difference at checkout and at playtime. Some models are a little bit of both – they pump automatically but require a manual adjustment to the suction power. On the other hand, a lot of models are 100% manual, meaning you do it all.
Note, however, that most blowjob machines utilize a manual suction setting because it increases the customization variables and enhances the user's pleasure. Either way, fully automatic versions tend to be more expensive than the manual or hybrid models, but they're often more difficult to operate and maintain.
Bells and Whistles –
The variety of features available in the handsfree stroker category is ridiculous. You've got things like VR and Bluetooth compatibility, programmable speed settings, pulsating and/or undulating vibration patterns, motion sensing technology, sync to music capability, adjustable suction panels, remote controls, and even some ultra-luxe features using a downloading app. Indeed, the sex toy industry has heard our desperate cries for more high-tech products.
A few things about each of those optional features:
Bluetooth/VR Compatibility –

This feature is worthless if you don't have the right VR glasses or if your Bluetooth connection is shitty.

Programable Speed Settings –

This feature is awesome, but it usually only shows up on automatic blowjob machines.

Pulsating/Undulating Vibes –

I'm usually a fan of the vibes, but they're unrealistic with blowjob simulation devices. I mean, seriously, when was the last time you got head from a vibrating or pulsating mouth?

Motion Sensing Technology –

This feature will turn the machine on or adjust the vibe/speed settings based on your natural movements – not so fantastic when you've got an effective rhythm going.

Sync to Music –

This feature allows you to enjoy endless setting variables, but it only works when your taste in music doesn't suck as hard as the toy itself. Also, it may force you to listen to Techno music if you like your blowjobs fast.

Adjustable Suction Panels –

Almost every blowjob machine on the market allows its user to adjust the strength of suction. However, some are easier to use than others. Manual panels require hand strength and coordination, but they prevent ripping your dick off with too much suction. Automatic panels are better suited for lazy perverts, but the variation between settings is often difficult to manipulate.

Remote Controls –

Using a wired or wireless remote control to operate a machine that's giving you a righteous blowjob seems like a dream come true but remember, remotes get lost or broken easily and they usually require extra batteries to work.

Downloadable Apps –

Apps are only worth fucking with if you have a decent smart device and a reliable internet connection or plenty of data.
You might also want to double check the power source. While many blowjob machines feature rechargeable batteries, that's not always the case. I've seen a few that are electric (yes, with old school plug-ins and everything), a handful that require double or triple As, and one or two that need specialty batteries. Make sure you have the necessary juice or you'll be sorry.
Measuring Up
No matter what a stripper tells you, size DOES matter, especially when we're talking about something you're about to stick your dick into. Look for a blowjob machine with plenty of room for your Johnson (check out the measurement specs on the product's sales page). After all, there's nothing worse than bottoming out mid-stroke.
Some Other Shit That Also Matters
Don't forget about the toy's compatibility with other toys and/or accessories, or lack thereof. You could be screwing yourself out of a really good time. And if you're a cheap ass, look at the price. Just remember: you get what you pay for, Scrooge.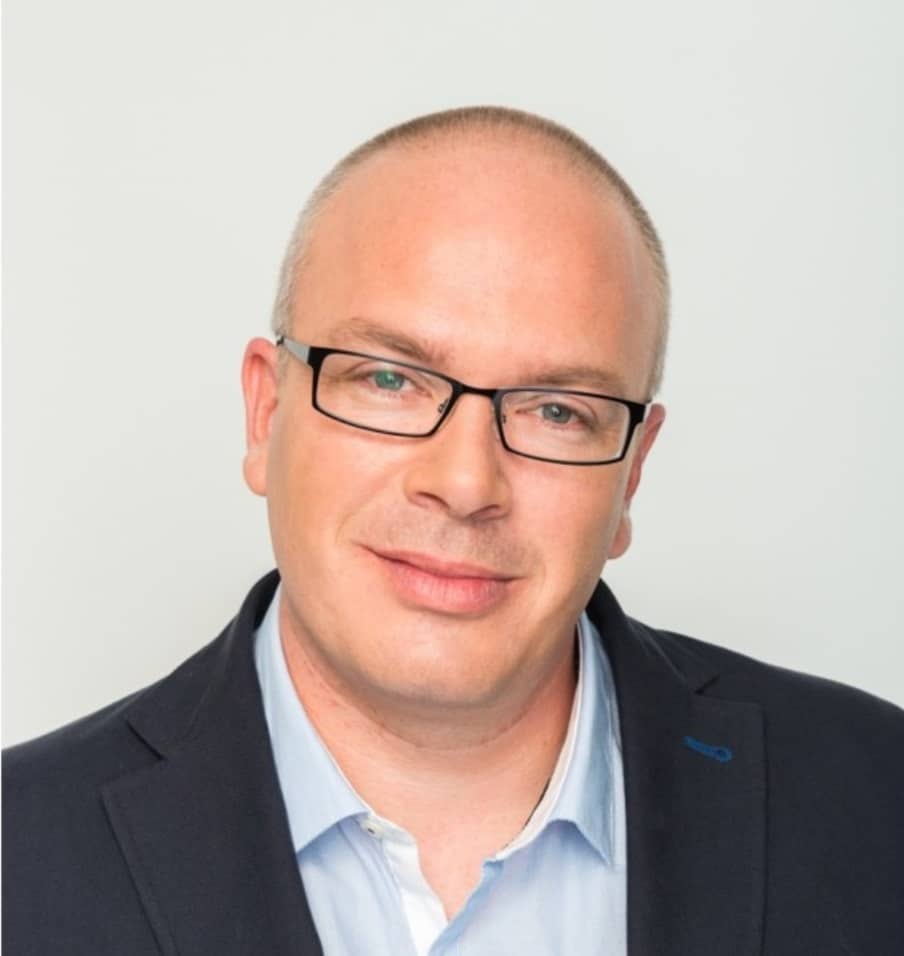 Despite the fact that John James is quite the character, there is one thing he has in common with everyone else: he likes a high quality sex toy just as much as the next guy.
Noticing that there were no legitimate websites out there reviewing all the amazing synthetic vaginas on the market, John James set out to do something about it.
After all, it is painfully obvious that today's men really need to know more about their options.