At A Glance: Our Quick Top 5 Picks for Hands Free Male Masturbation
IMAGE
PRODUCT

OUR TOP PICK

Autoblow Artificial Intelligence

Hands Free Robotic Blowjob Toy
Does not need batteries
Uses interchangeable sleeves

Super realistic sex simulation with a possibility of VR experience
Automatic, handsfree, portable device
Sleek, discreet design

10% Discount Will Be Applied Automatically During Checkout

Can be enjoyed with a VR set to create interactive virtual porn with partner or downloadable content
Multiple masturbation modes
Operates quietly

10% Discount Will Be Applied Automatically During Checkout

The world's first SenSonic sextech console for men
Featuring 10 sensors and a LELO app to track your progress
Very silent, discreet & waterproof

Kiiroo Titan Pornstars Edition

Designed to boost your stamina and maximize your endurance in the bedroom
Super-quiet, for when discretion is needed
Connects to interactive content

10% Discount Will Be Applied Automatically During Checkout
Basically, contemporary fucking machines for men are just automatic devices that are designed to simulate the sensations of real human intercourse and/or oral sex through a series of high-functioning components and technologically advanced features that work in tandem and allow for hands-free fun.
Unlike manual sex toys that require arm strength and physical endurance to reach a satisfying orgasm, these robotic products require very little on the user's behalf and some can even learn your behaviors to deliver a knock-out punch with every performance.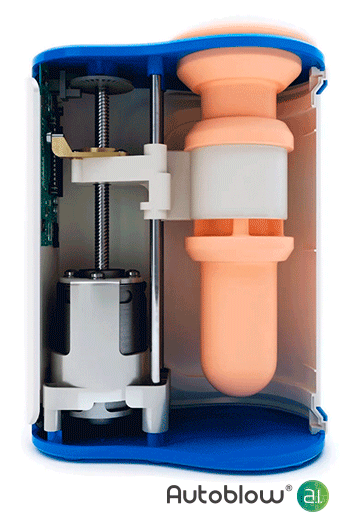 Old-school sex machines aren't anywhere near good enough examples of what we have to pick from today. Contemporary devices are ergonomically intelligent, energy-efficient and supremely pleasurable, with the relics of yesteryear posing as embarrassing reminders of where we once stood in terms of sexuality and orgasmic exploration.
Nowadays, the taboo attached to self-pleasure has been lifted and guys are finally free to start experiencing customizable masturbation sessions without so much as the first thrust of your waist.
Most Common Features Of Male Fucking Machines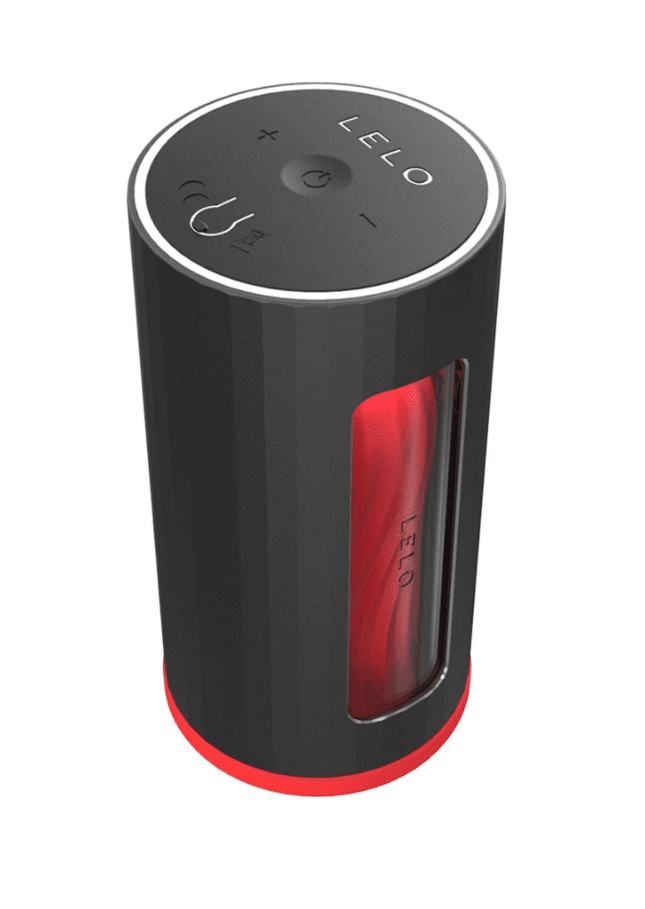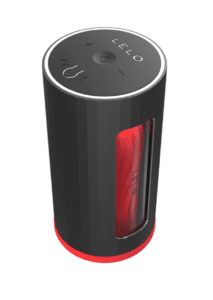 First things first, it's important for you to understand that not all male sex machines are made the same, nor do they all have similar features just because they happen to fall into the same category.
Modern-day sex toy manufacturers go out of their way to product unique masturbation devices, meaning the variety available can be confusing to the untrained eye. To prevent mass hysteria, we should all get acquainted with the top # most common features found on a well-made fucking machine for men. Here they are in all their glory and in no particular order:
Skin-Safe Materials
Good automatic fucking gadgets for guys always feature the best materials money can buy. I'm not talking about your run of the mill latex or plastic components either. I'm referring to the high-end stuff like silicone, thermoplastic elastomer (TPE), polyvinyl chloride (PVC) or a patented polycarbonate blend.
Whatever you do and whatever the next manufacturer decides to make, do your best to stay away from things like latex, phthalates and parabens as those substances have been linked to skin irritations, rashes, allergic reactions, and a few more serious health problems I won't get into right now. Bottom line, a sex machine is only worth your money if it can be used without potentially causing a problem.
Highly Texturized Masturbation Canals
When it comes to sex toys for boys, it's impossible to make one with any efficacy if it doesn't feature a specially texturized masturbation canal. Because men get off by experiencing direct stimulation to the outermost layers of their penis shaft, properly functioning fuck holes must possess a little more firepower in the chamber than your standard handheld device does.
Great examples of this feature are seen in top-selling products that help men with things like erectile dysfunction and premature ejaculation. Certain options even give users the opportunity to specify the exact type of texture they'd like to have, from diligently designed sleeves made for stamina training purposes to purely pleasurable ones molded after the shape of a famous porn star's pussy and ass.
Ergonomic Assembly
Automatic masturbation machines wouldn't have the reputation and huge fan following they currently have if they weren't ergonomically designed. For a product to be considered "ergonomic," it needs to possess properties that make it exceptionally easy to use for the average person.
Due to innate design of most fucking machines, ergonomics usually includes things like proper button placement, easy to reach control interfaces, masturbation chambers that can accommodate a wide variety of penis sizes, easily maintained components and tailorable options that make clean up and customization a breeze. Toys which require the user to put too much time or energy into enjoying it are simply examples of the transitional period we all suffered through. Don't even go there.
Compatibility Components
These days, using a male masturbation device or automatic fucking toy isn't just for the recluse hermits among us. Now, you can interact directly with a partner, a virtual lover or even a well-known adult entertainer because modern-day manufacturers are starting to place high-tech compatibility components into their products to allow couples in on the action.
Such toys may require extra equipment, but they're still a fun and exciting option for adventurous individuals who want to spice things up in the bedroom, practice different positions or activities, or improve their performance and confidence through stamina training exercises.
Customizable Pleasure Settings
Perhaps the best part about these kinds of toys is that they usually have some sort of customizable feature on them – things like adjustable speeds, tailored intensity levels, interchangeable masturbation sleeves, and even artificial intelligence that learns your behaviors over time (if you get the right device).
No longer do you have to lay back and take whatever a sex toy maker throws at you. Thanks to advancements in technology, ergonomics, manufacturing and marketing, it's easier than ever to grab up a fucking machine for men that rivals the real thing and makes satisfying sex a simple and exhilarating activity again (especially if you have mobility problems).
Special Functions of (Most) Robotic Male Fucking Machines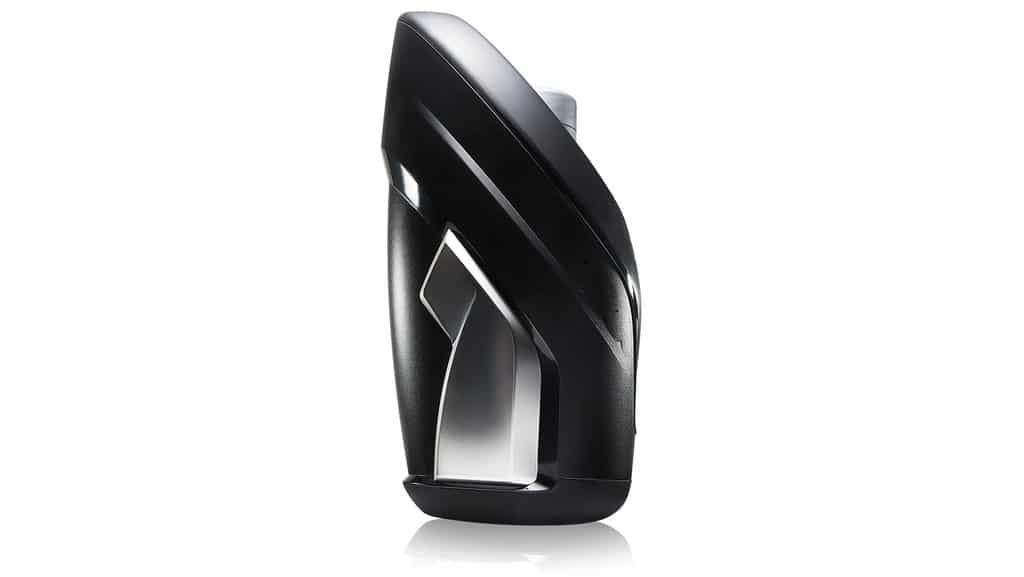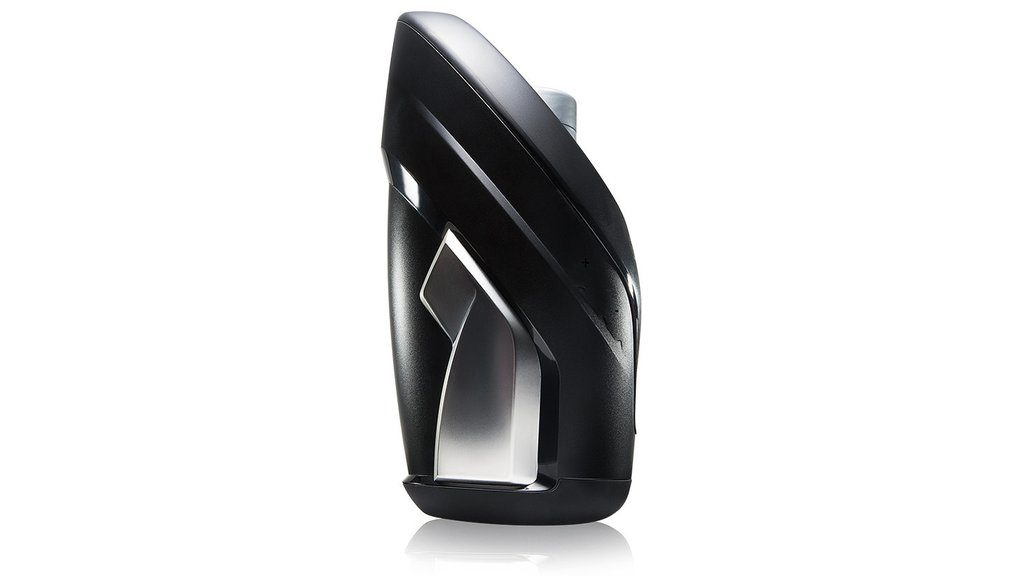 To many men, things like high-grade materials, customizable pleasure settings, toy-to-toy compatibility and great ergonomics just aren't enough to separate sex machines from the rest of the pack. In response to that, I give you the special features and functions of an automatic fucking machine so that you can finally understand the differences (and eventually get yourself the best one):
This common feature allows the user to sync their device with either a compatible toy or an online content library.
This function is popular among luxury-grade sex machines and allows the user to experience 3-dimensional sex and/or masturbation sessions via a massive, interactive porn hub.
This is what allows users to enjoy tailored orgasms without guessing. It provides men with the option to experience pleasure settings that have already been tested by other guys and proven effective at generating a climax.
This feature is extremely common nowadays on fucking machines for men because it intensifies the sensations within the masturbation chamber and enhances the experience tremendously.
This function is perfect for hands-free fun and couple's play, mainly because it allows the user(s) to stimulate themselves or a partner with simple body movements. On some devices, motion sensors are employed to mimic the motions of a remote partner during intercourse.
This isn't as common as some of the other features, but it allows users to enjoy tailored sensations that sync to the rhythms of their favorite playlists.
This is a typical feature of a fucking machine that's made to mimic the sensation of oral sex and is especially useful for stamina training exercises or virtual reality experiences.
This function is relatively new, especially in the wireless variety, but it allows users to control their devices from remote locations in order to enjoy more dominated and/or spontaneous lovemaking sessions.
This special feature doesn't come with all machines, but some of the best devices include free, downloadable smartphone apps that work directly with internet connections, mobile data plans and Bluetooth equipment to function as remote controls and/or porn content interfaces.
This is something that most manufacturers are adding to their fucking machines because it allows users to keep their toys in top working order without forcing them to spend extra money on commercial-grade batteries.
Keep in mind that not every automatic sex machine has these features, yet some may possess them all. To buy the right one, remember that there's no such thing as a perfect product.
What may be awesome to you could be horrific to someone else. Use your best judgement, and do so by knowing these # simple things about yourself before going shopping:
You/Your partner's skin type (existence of allergies, sensitivities, etc.)
Your intended purposes (solo fun, couple's play, stamina training, etc.)
Your lifestyle (living with others, traveling frequently, etc.)
Your skills (using technologies, operating automated devices, etc.)
Your budget (the device, the necessary maintenance items, the accessories, etc.)
Once those things become common knowledge to you and/or your partner, then the fun can begin. But first, you have to find a fucking machine that's worth its weight, meaning you should consider the industry's top options to get a good idea of what's available and acceptable.
Top 5 Best Sex Machines for Men On The Market In 2021:
Contemporary sex machine makers all struggle to create unique devices that stand out from the crowd, but a few of them have somehow managed to develop truly remarkable toys with features, functionalities, materials and ergonomics to rival the real thing.
And while they're neither perfect nor inexpensive, the following five are considered today's best fucking machines for men because, well, you'll see:
#1. THE AUTOBLOW A.I.
Best for Oral Sex Simulation
---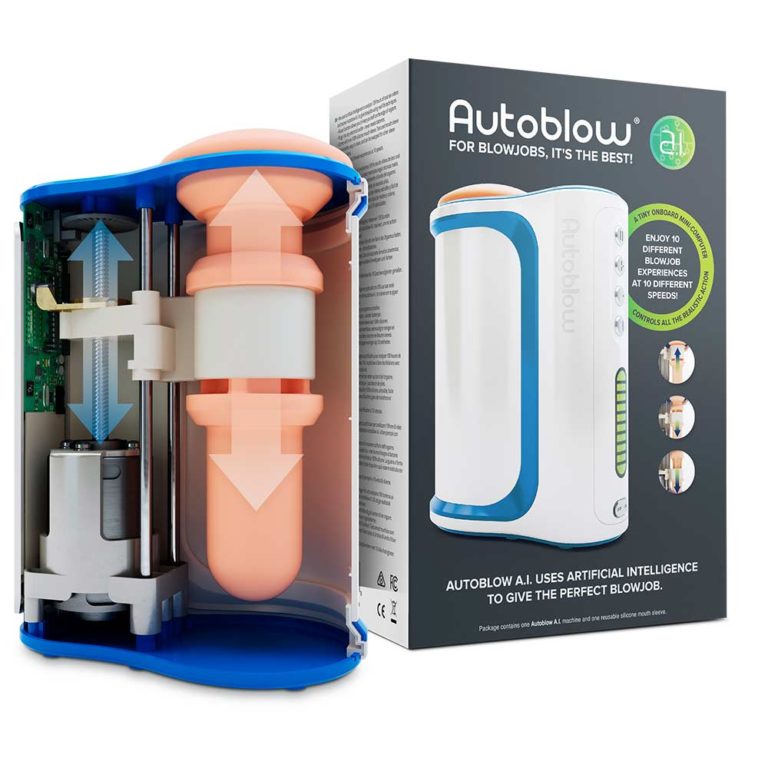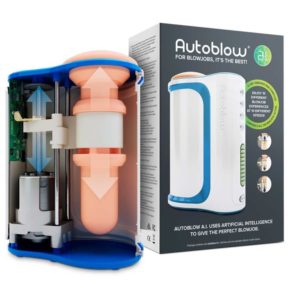 More than just your average automatic sex machine, the Autoblow A.I. is an innovative pleasure product that features artificial intelligence and a series of pre-programmed functions to provide men with a hyper-realistic oral sex experience. The device uses patented penis grippers, skin-like materials, and hours of research to generate a fully satisfying orgasm, even if you're unsure about how the device will feel.
The A.I. function learns your behaviors to develop a session that's tailored to your unique specifications. Meanwhile, this toy also has a one-of-a-kind Edging function that allows users to start and stop their play without losing their favorite setting.
PROS
Can accommodate all penis sizes
Plugs into the wall for constant power
Removeable and interchangeable masturbation sleeve
Mouth-like orifice for enhanced realism
Ergonomic, built-in control interface
CONS
IndieGoGo product, may take a while to ship
No rechargeable battery

#2. THE FLESHLIGHT LAUNCH STAMINA TRAINING KIT
Best for Virtual Reality Experiences
---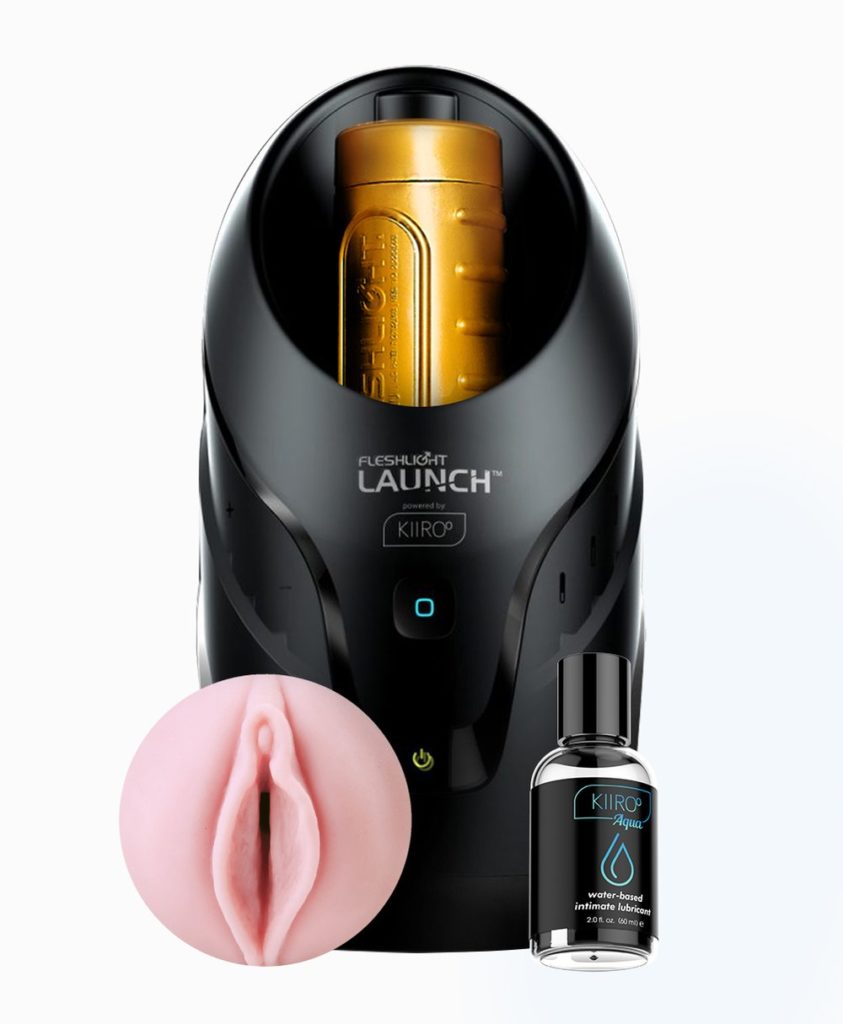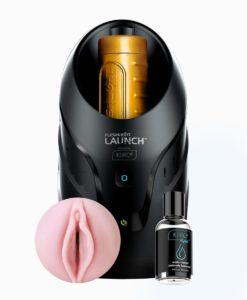 Hailed as one of the best high-tech fucking machines for men in the entire sexy toy industry, the Fleshlight Launch s capable of more than just giving you a hands-free masturbation session. It's made to sync up with an extremely massive library of 3D porn movies, plus it houses the already famous full-sized masturbator device that put the brand on the map (and it's interchangeable, by the way).
This bad boy not only jukes and jives to the rhythm of your selected love but it's also compatible with most VR goggles and can stroke your poker at speeds of up to 180 pumps per minute over three distinct zones. Pair this machine with the brand's powerful Stamina Training Unit (STU) or a sleeve from their Fleshlight Girls Collection and it's lights out on your libido in the best way possible.
PROS
Virtually limitless inertable masturbation device options
Compatible with all standard-sized Fleshlight devices and some Kiiroo-brand machines
Access to the largest online porn library in the industry
Rechargeable battery included
Auto pilot function to continue masturbation while charging
CONS
Insertable masturbation device sold separately
Standard inserts may not accommodate all penis sizes
#3. THE KIIROO TITAN
Best for Beginners
---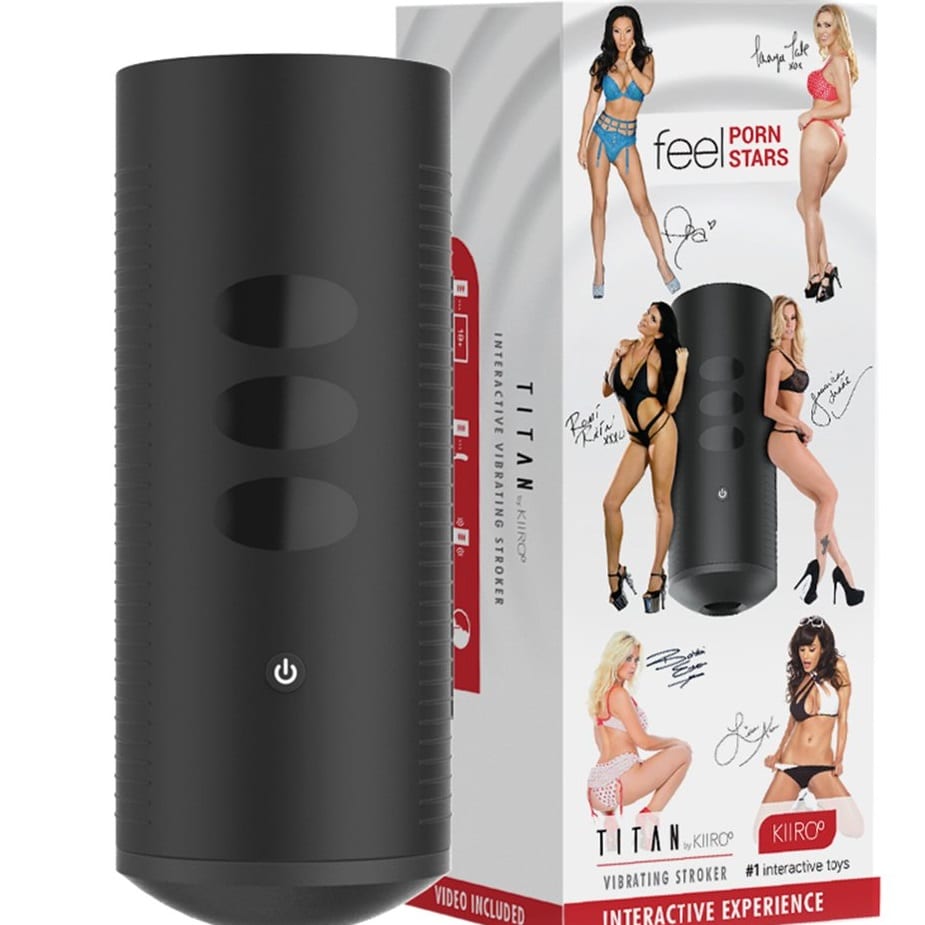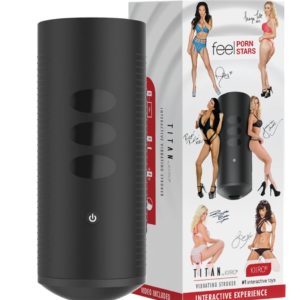 Although simple and easy to use, the Kiiroo TITAN is a sex machine that's not to be fucked with. It's made by one of the best-known names in the industry and it features six distinct modes of pleasure to explore, including one that mimics a blowjob and another that combines numerous settings at once to encourage endurance practice.
Using 9 independently function vibrating bullets and the brand's patented "Real Feel" sleeve material and texture, Kiiroo's fan favorite makes satisfying orgasms a hands-free piece of cake whether alone or with a partner, plus the discreet design of the machine is innocuous enough for safe travels to and from your lover's lair.
PROS
Compatible with all interactive Kiiroo brand sex toys
Lightweight, travel-friendly design
Virtual reality-ready
Ergonomic, built-in control interface
Rechargeable battery included
CONS
May not be powerful enough for all users
May not accommodate all penis sizes
#4. THE LELO F1S DEVELOPER'S KIT (SDK)
Best for Tech-Savvy Sex Addict
---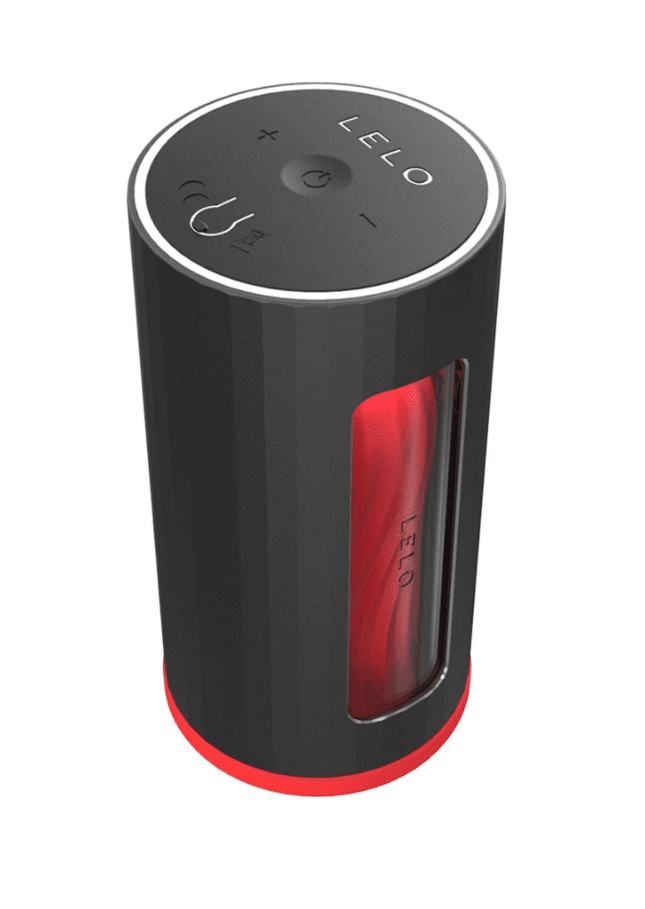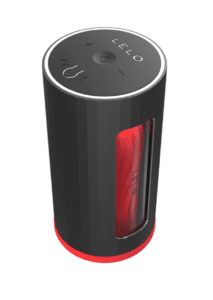 Known as the world's very first SDK sex-tech platform, the LELO brand's flagship fucking machine, the F1S is almost too cool for school and certainly not for noobs. For starters, it has a hyper-realistic sleeve material and uses curved grooves running up and down the inside of that sleeve to creating an anatomically correct, 360-degree pleasure experience.
The machine features 10 high-tech sensors to deliver pinpointed accuracy to the penis, with virtually endless pleasure settings thanks to the included Developer Software that lets users tinker with the functionality of the device itself via a secure online database. It works with Android and iOS operating systems, comes with a progress tracker in case you're stamina training, and offers a Cruise Control function that turns it into a hands-free masturbation device.
PROS
Limitless pleasure settings to create and explore
Compatible with virtual reality equipment
Lightweight, compact design
Ergonomic built-in control interface
Fully rechargeable battery included
CONS
May be too complex for beginners to enjoy the full potential
Cannot accommodate all penis sizes
#5. THE LAUNCH/ONYX 2 COMBO BY FLESHLIGHT AND KIIROO
Best for Couple's Play
---
The Fleshlight Launch is an automatic, hands-free, high-tech fucking machine that can be hooked up via Bluetooth to online porn libraries that feature 3D movies which can be watched through synced VR goggles.
The Kiiroo Onyx 2, however, is a more sophisticated version of the typical masturbator insert you'd use with the Launch because it features the same great materials and unique textures of its own while being equipped with a few pre-programmed settings that run independently of the housing unit. This dynamic duo is somewhat expensive, but it's the most versatile and high-tech sex experience money can buy.
PROS
Smart phone app that doubles as a wireless remote control
Onyx 2 can sync with all interactive Kiiroo brand sex toys
Compatible with virtual reality equipment
Ergonomic, built-in control interface
Rechargeable batteries included with both devices
CONS
Devices sold separately
May not accommodate all penis sizes
The Final Verdict
Buy your automatic fucking machines for men with extreme caution because the features are amazing, the functions are user-friendly, and the variety is downright confusing.
Look for the tell-tale components and decide on the best device based on your individual needs. If you're unsure what to get, you're best bet is to go with a combination toy so you can fully explore the depths of your sexuality without breaking the bank.
Male Fucking Machine FAQ
Q: How do I take proper care of my device?
A: Each sex toy on today's market requires its own unique care and maintenance schedule. Usually, proper care involves little more than rinsing and drying the removeable parts of the toy but check the instructions on your device to be sure you're taking the necessary steps to prolong the lifespan of your machine's components. As a general rule, use a compatible lubricant and always stock up on non-abrasive cleaning supplies before your first session.
Q: Is there a special place to store something like this?
A: There are no particular spots that are perfect for the storage of your fucking machine(s), but most people keep theirs in the closet, under the bed or tucked inside its box between uses. Some devices come with their own storage containers, but that's not always the case so be prepared with a discreet hiding place that's free from sources of moisture, out of direct sunlight, and away from extreme hot or cold temperatures.
Q: Will a toy like this make it easier or harder for me to perform with a live partner?
A: Depending on the type of toy you get and how you use it, obsessive masturbation with an automatic fucking gadget can make it almost impossible to make love to a partner. This is because these devices are so unrealistically good that no human person could keep up. In other words, please play responsibly because erectile dysfunction and nerve desensitization aren't jokes.
Q: Can I use one of these machines if I suffer from sexual health issues such as erectile dysfunction (ED), Peyronie's Disease (PD), or premature ejaculation?
A: Your sexual health concerns should be discussed with a doctor before you ever shop for one of these things. Typically, this type of toy is not marketed to men with ED or PD, but they can be very useful for men who have trouble with premature ejaculation. In fact, certain models are made specifically for things like that, with highly curated canal textures, challenging pleasure settings, and/or exercise plans to enhance the overall quality of your performance.
Q: How do I introduce this toy to a partner for the first time?
A: While most sex machines for men are designed for solo stimulation, some are ideal for couple's play as well. With that said, bringing up the idea can be tough when it's a new concept in the relationship. Talk to your partner about their wants and needs before purchasing anything. Be sure to buy a couples-friendly, interactive device with as many customizable features and as much high-tech functionality as you can afford.
Q: Do I need any special equipment to enjoy all the features?
A: If you buy a technologically advanced device, then you'll probably need to invest in a few extra pieces of equipment such as a smart phone, a mobile data plan or secure internet connection, a set of virtual reality goggles, a sleeve warming/drying stand, storage containers, lubrications, and cleaning supplies. Condoms aren't usually necessary or wanted, nor are commercial-grade batteries, but certain machines may require both if there are allergies afoot. Also, be sure that the device you choose doesn't require a separately purchased toy to work properly.
Q: Aren't these things huge though?
A: Yes, automatic sex machines for men are rather large, but they have to accommodate an entire erect penis so they're bound to have a commiserate size. A few devices are lightweight, compact and travel-ready, but those toys tend to be less powerful and less feature-dense than the bigger versions typically are. When purchasing one of these things, always look at the ergonomics over the dimensions because that's where the magic really happens.
Despite the fact that John James is quite the character, there is one thing he has in common with everyone else: he likes a high quality sex toy just as much as the next guy.
Noticing that there were no legitimate websites out there reviewing all the amazing synthetic vaginas on the market, John James set out to do something about it.
After all, it is painfully obvious that today's men really need to know more about their options.