ABOUT KIIROO
Kiiroo is a company which was founded in April of 2013 in Amsterdam. Kiiroo aims to connect a couple, or satisfy a hot and bothered individual. It approaches sex in a whole new way. Kiiroo is a competitive player in today's sex-tech arena, with an arousing product line that includes couples and solo toys which all utilize the latest technological advancements.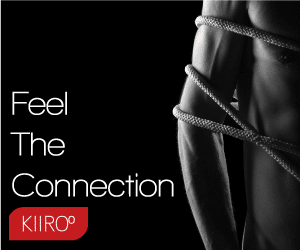 Throughout the evolution of technology, the methods of building and sustaining relationships and intimacy have evolved continuously. Nowadays, people are quite used to sexting, making sexual conversations by phone or cams, or using live chat sessions. People even build strong, physical bonds or end up getting into long-term relationships using those techniques. Essentially, Kiiroo is designed to be an instant fire starter, even if you're burning up all by yourself.
For many fans, it becomes a fantastic option when they're using live chat or interactive porn, and especially for those people who practice safe sex online. Kiiroo offers an explosion of possibilities.
[fvplayer src="http://www.menstoyshub.com/wp-content/uploads/2016/02/Kiiroo_Onyx_interactive.mp4″ width="1280″ height="720″ splash="http://www.menstoyshub.com/wp-content/uploads/2016/02/kirro-onyx-main2.jpg"]
CLICK HERE TO VISIT THE OFFICIAL KIIROO ONYX WEBSITE
While it cannot replace one-on-one physical intimacy, this new way to connect with your partner or play with yourself in a solo mode is quite amazing.
 The Kiiroo collection comes with three major advantages: the Onyx (for the rock-hard men), the Pearl (a naughty trinket for the lady), and free access  to the Kiiroo platform. Order the couple's set or get the Onyx , which can work in a solo mode or send and receive data, making it the perfect device for effortless solo or interactive online male masturbation. Used in a manual mode, a simple thrust does the trick for this hands-free masturbation marvel. It can easily be called "The Blowjob Machine of the Century."
Box Contents Of The Automatic Fleshlight/Kiiroo Blowjob Machine (Solo Toy)

Luxury Electric Onyx Hands-Free Masturbator (solo)
Storage box

Micro-USB Cable (for recharging)

Authentication Card (to retrieve the software online)

Map of Online Manuals

Lubricant Sample (You should get a bottle as it runs out quickly and it is a must )
IMPORTANT! THE NEW & IMPROVED KIIROO ONYX 2 HAS JUST BEEN RELEASED! CLICK HERE  TO CHECK IT OUT
Design & Appearance Of  The Motorized Fleshlight/Kiiroo Handsfree Penis Stroker

 This high-tech masturbator has a sophisticated design – a simple yet chic-looking black box featuring light red bands to show off the key elements of the Onyx.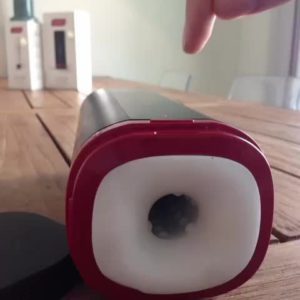 The exterior is finished in a handsome matte black and is highlighted by a glossy touch pad for quick and easy access. In addition, there is a multi-functional button which helps make controlling this electric masturbator in different modes a cinch. Powering on the device is easy too, with a glossy touchpad designed to assist in controlling your pleasure manually.
With an impressively manicured design, this clean and discrete blow job simulator gives users the feeling that they are using an extremely high-end product. The hole is solid and durable, with enough internal power from the motors to transmit insatiable vibrations. Indeed, even the storage boxes are extremely modern, chic, and sexy. 
The three elements, when combined, provide a sexual experience that is unmatched. Overall the entire toy is very well finished. In fact, many fans say you can leave it on a table nobody will be able to figure out what it is.
 THESE ARE THE BRIEF SPECS:
Total length: 24 cm
Material used: Plastic and Silicone        
Vibration: None
Intensity level: 4
Noise level: 4
 
Dissecting The Onyx Electric Masturbator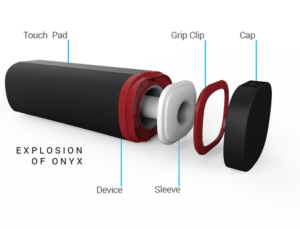 Onyx allows for a sophisticated and effortless masturbation experience. Using Onyx is simple. To start, simply plug it in to charge for about 4-5 hours. Once fully charged, your Onyx is ready for operation.
The insert, which is poetically referred to as "The Heart of the Fun," is where you will put your penis to enjoy the moment. It is a sheath of finest white Fleshlight material. Kiiroo proudly puts forward its partnership with the Fleshlight brand, the world leader in the field of designing VR masturbators and other top sex toys for guys. In fact, Fleshlight is currently ranked number one in the masturbator toys market.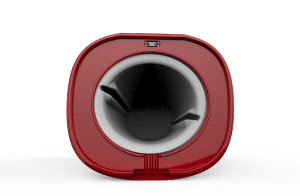 The sleeve, which is fully removable, has dozens of raised bumps which dot the inner membrane. This provides a vagina-like feel, using a hyper-flesh material that is uniquely designed to withstand strong pressure while providing the accurate amount of tightness for a realistic experience. This tight and pleasurable grip requires the user to apply lubricant in order to reduce the amount of friction and to protect the inside of the product.

NOTE: The sleeve is dermatologically safe and reusable.
TIP: To simulate sensations as close to real  as possible we recommend you to use your Onyx with the Fleshlight Sleeve Warmer. It is not expensive and is a total game changer. It saves you a lot of hassle if you try to warm your sleeve with hot water as it is electric and takes almost no time to prepare it for the action!. If you have other Fleshlight toys under your bed, it can be used with them as well. Also we recommend you to get some water based lube if you do not have any because without it you will not be able to slide in and we are strongly against you trying to use it with olive oil 🙂
The sexy Onyx comes loaded with 10 inner rings which each contract rhythmically to create this independent auto masturbator. The Onyx also pleases in tandem with the movement of a Pearl or even with another Onyx. The eroticisms possible with this chic machine are endless. Onyx can be used in single or dual player mode, with an inside membrane that is easily removed for cleaning with warm water and soap.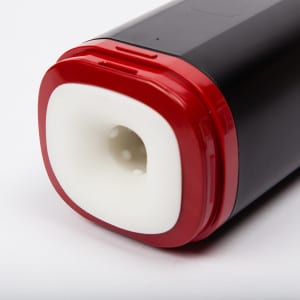 FUNCTIONS HIGHLIGHT: in Solo Mode the Onyx  electric masturbator takes advantage of three different modes: manual mode (using the touchpad), fist-pump mode, and slow motion mode.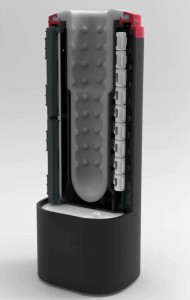 Contrary to what one might think, the Onyx hands free male masturbator & virtual blowjob machine not made to be moved up and down, but is to remain stable instead. It does all the work for you, further providing that smooth fallacious experience you crave. The touchpad works just like your computer trackpad or your mobile phone screen, which makes  the blow job simulation quite simple and allows you and or your partner to control the device with minimal effort.  
Through its one-of-a-kind mechanics the Onyx is able to create a lifelike in-and-out feeling. The fist-pump and slow pump hands free masturbation settings work great. The inner pleasure core is designed with two air channels which assists in releasing the air when the device contracts, to imitate the sensation of actual penetration, including that satisfying thrust. This creates a natural suction, gripping, and pulling sensation just like the real setting.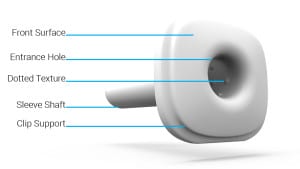 BONUS: If you have the sister device – the Kiiroo Pearl – both of you can feel each other's movements and actions in real time basis. The combo uses a series of motion sensors in the Pearl which record all muscle contractions before transforming those recorded movements into a mimicking signal that is then sent to the Onyx in real time. Basically, when the Kiiroo Onyx  hands free masturbator receives the signals it immediately responds.

The Kiiroo Onyx Even Has An Online Platform
Virtual gaming and online datin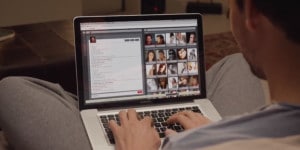 g made love to interactive porn a and produced the Onyx. This machine ushers in a new era. Instead of aroused users desperately hoping that a chat leads to a meeting or a sexual act, you can enjoy a directly physical moment (even between two strangers). This type of technological evolution offers great opportunities for remote naughtiness. In the age of sexting, what is more logical than trying to make such exchanges more real on the physical dimension? You can even access an online video chat with your partner.
EXPERIENCE INTERACTIVE ENTERTAINMENT WITH YOUR FAVORITE ADULT STARS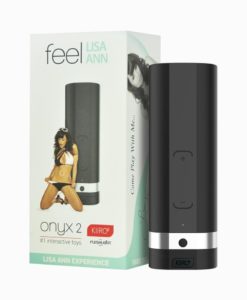 Fleshlight/Kiiroo Onyx 2 Lisa Ann Experience

Experience Lisa Ann's tantric titillating tender touch!

Lisa Ann personalized box with her autograph and her signature encoded content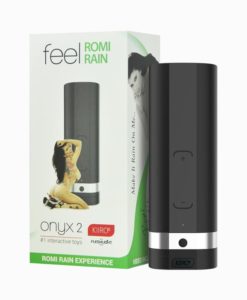 Fleshlight/Kiiroo Onyx 2 Romi Rain Experience

Make it rain on Romi Rain…

Romi Rain personalized box with her autograph and her signature encoded content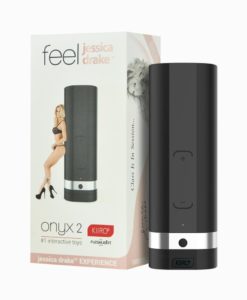 Fleshlight/Kiiroo Onyx 2 Jessica Drake™ Experience

Get nudged you over the edge into a maelstrom of orgasmic ecstasy

jessica drake™ personalized box with her autograph and her signature encoded content
Participate In a Virtual Sex Orgy!
CLICK HERE TO FIND OUT MORE INFORMATION
(For a mind melting, close to real, virtual reality blowjob simulation experience, we strongly recommend you checking out the improved Kiiroo device )
This software exists for both Mac and PC (Windows 7 or10) and also comes equipped with Bluetooth 4.0. Created by a company specializing in data security, this software is able to update and synchronize to your devices, allowing you to safely interact with your partner. Once your device is connected via Bluetooth, invite your partner to a chat with a simple 6-character password, or join in on a naughty party already in session. The Onyx chat room has a more of an intimate atmosphere than Skype or FaceTime can offer – and it allows you to access different features such as: microphone, camera, message, drawing, etc.
 
CLICK HERE TO VISIT THE OFFICIAL KIIROO ONYX WEBSITE

THE PROS AND CONS OF THE KIIROO ONYX ELECTRONIC MASTURBATOR

PROS
Innovative Luxury Electric Hands Free Male Masturbator

Can be used for interactive virtual porn with Oculus Rift

Teledildonic technology so it can be used as a sex toy for couples

Can simulate long-distance relationships

Patented, high-quality

Fleshlight

 

sleeve inside (for a real feel)

Multi-function button for offline play (3 modes: slow, fast, and manual)

LED light for indicating the battery level and/or Bluetooth connection

Free Kiiroo Interface with secure login and password (play with your girlfriend or a webcam pornstar)

External touch panel (for manual play)

Discreet design (nobody could figure out what it is )


Velvety sleeve can be turned inside out to give you different sensations

Easily rechargeable

Wireless

CONS
A little noisy when you put it on a fast mode (at night put a pillow on it)

Kind of bulky

Does not have interactive sex games like the Vstroker/Fleshlight Combo does.

High price (Use our special promo code below to save 15%)

WHERE TO BUY:
CLICK THE BUTTON TO REVEAL A 15% KIIROO ONYX  DISCOUNT CODE:

Promo Code

menstoyshub15

REVEAL COUPON
---
Details

Apply this code at the official Onyx 2 website and enjoy an instant 15% sitewide discount code on your order.
SIMILAR BLOWJOB SIMULATION SEX TOYS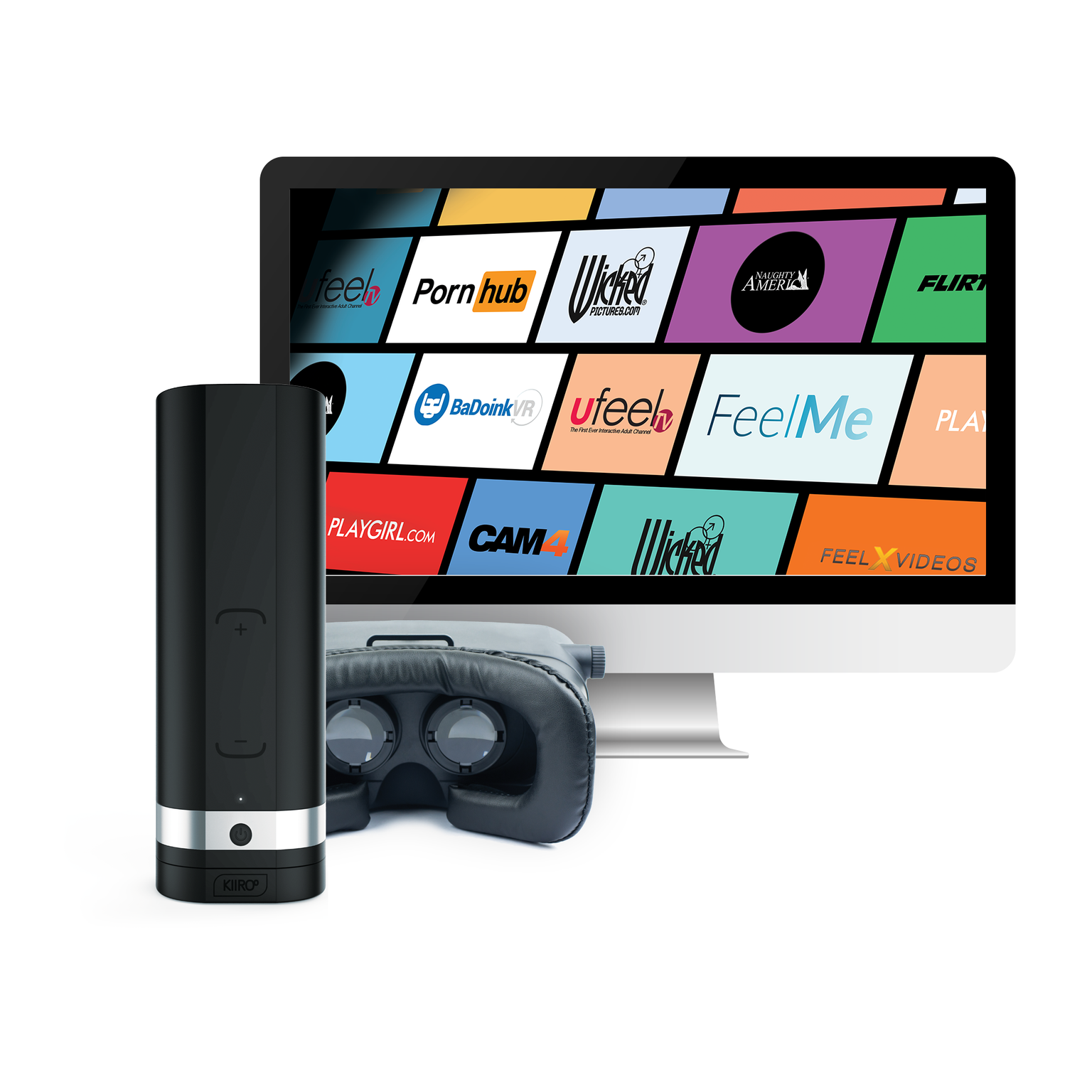 Fleshlight/Kiiroo Onyx 2

Handsfree Electric Device

Enhanced by a Video Chat platform and Virtual Reality Porn

Fleshlight™ Superskin™ material (Feels great)

Discreet and wireless design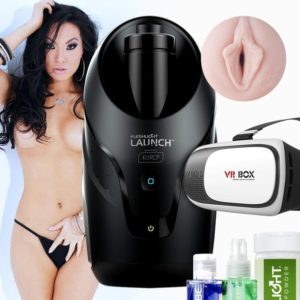 Fleshlight/Kiiroo Launch

Compatible with standard size Fleshlight toys

Automatic, handsfree, portable device

Sleek, discreet design

Mind melting, close to real, virtual reality sex simulation content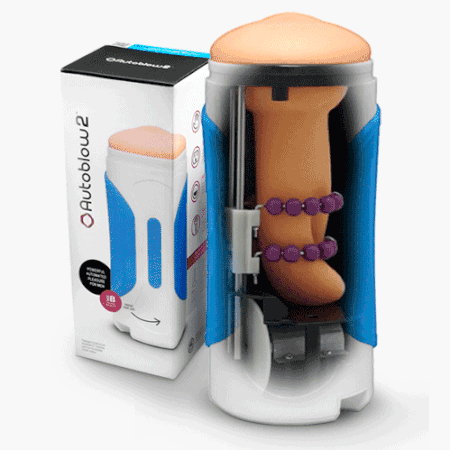 Autoblow 2

Hands Free Robotic Blowjob Toy

Does not need batteries

Uses interchangeable sleeves

Robust construction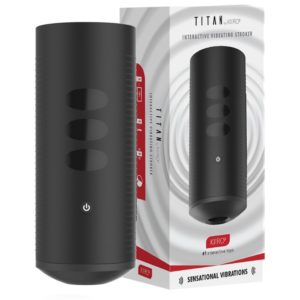 Kiiroo Titan

Designed to boost your stamina and maximize your endurance in the bedroom.(Explosive orgasms!)

9 vibrating motors

Super-quiet, for when discretion is needed

Connects to interactive content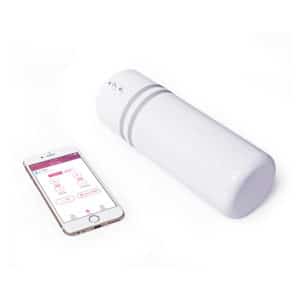 Lovense Max

Hands Free Automatic Male Masturbator

Discreet Appearance

Vibrates and contracts

Rechargeable
Conclusion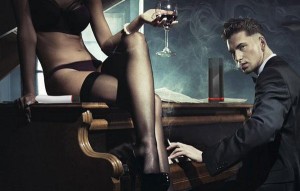 Despite some tiny flaws (with the price, mostly), and the fact that this type of sexual satisfaction does not necessarily appeal to everyone, the Kiiroo Onyx automatic masturbator is pleasant, well finished, and deserves to be called one of the best male masturbators on the market.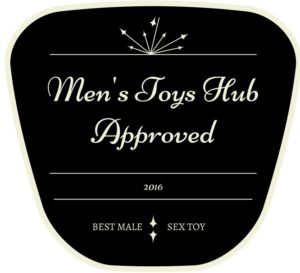 It is certain that Kiiroo ranks among the top in adult toy manufacturers and manages to provide innovative ideas for those who are always in search for a new way to pleasure themselves or their partner.
You can find out more and buy Kiiroo Onyx at the Official Kiiroo website. Also you should definitely check out the new & improved version of this toy which has just been released or you can check out our autoblow 2 review or other top rated male sex toys.
Go Back To Other Male Masturbators