At A Glance: Our Top 4 Picks Sex Toys for Couples
IMAGE
PRODUCT

Our Top Pick

Our Top Pick

Make love even if you are miles away from each other
Powerful interactive male masturbator + advanced touch-sensitive G-spot vibrator
Control her vibrations & at the same time make her pleasure yours

Control your pleasure from a distance
Vibrating interactive male masturbator + advanced touch-sensitive G-spot vibrator
Control her vibrations & at the same time make her pleasure yours

Control your partners joy
Fully rechargeable
User friendly app

Luxury couple's vibrator that can be worn hands-free during sex
Remote control-operable from up to 3 metres away for versatile play options
We-Connect app-compatible for long-distance operation worldwide - ideal if your lover is elsewhere
Being in a relationship can be a lot of fun, whether that relationship consists of a deep, emotional connection or just a bunch of hardcore fucking. Either way, most relationships require a little help from time to time, which is why the "marital aids" industry has grown to the behemoth it is today. Rest assured that if you're currently looking for the best couple's sex toys, you're not the only one.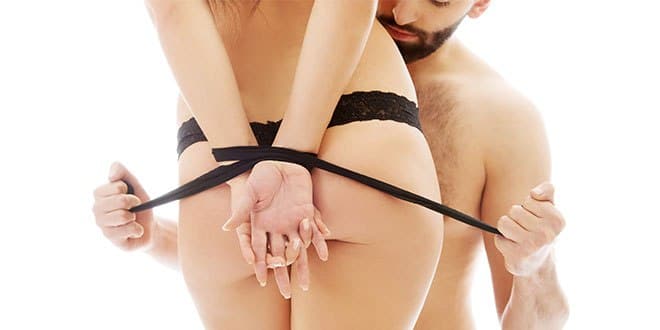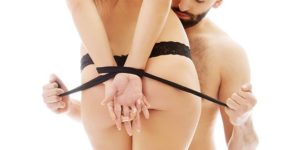 In fact, sex toys for couples sell like hot cakes all over the world, with literally millions of units being shipped every week. Regardless of your age, race, location, or background, there's likely an ideal toy waiting for you to claim it. That's the problem, though. There are so many options to choose from that finding the best product is often harder than your lover.
It certainly helps to have a few guidelines to go by but finding anything useful is almost as difficult as finding the toy itself. It appears everyone has an agenda, so the information you receive is usually both unreliable and unrealistic. Since that shit helps nobody, it makes no sense to keep up the trend. Below, you will find the real deal Holifield, with no fluff and no bullshit ulterior motives aimed at selling products. You're welcome.
What Is Considered To Be The Best Couples Sex Toy For Intimate Play?
Sex toys geared towards dynamic duos are some of the nicest and highest-tech things on the marital aid market. In fact, it's safe to assume that most of the technological advancements made in the industry have spring up to satisfy couples' needs – Bluetooth compatibility, bi-directional communication capabilities, virtual reality interfaces, smart device apps, and so forth.
Although couple's toys aren't always synonymous with long-distance toys, there's usually some overlap. Some of the toys aimed at couples simply operate simultaneously or have an interface that allows one member of the party to take the reins. On the other hands, a few of the best toys out there allow couples to tickle and tease each other from a few feet to a few miles away. It's important to read the specs on each toy to know what you're getting.
Actually, it's important to consider a variety of things when you're in the market for a new couple's toy. Not all products are created equally, and couple's products are unique in their own regard. To help you narrow down the search, check out the buying guide below
How To Buy Quality Sex Toys For Couples Play: A Guide
There are numerous considerations that need to be made before slamming down any cash on your new toy stash. Opting for anything before studying its various components is always a mistake, even if a reputable manufacturer makes the product. Even the big dogs in the sex toy industry create lemons, and even high-end products sometimes malfunction. Without doing your homework, there could be a lot of disappointment. It's as simple as that.
The following # properties should be examined with a fine-toothed comb prior to making any decisions. Save yourself some time and money by paying close attention:

Sex Specifics
Keep in mind that terrific toys made for couples will consider the specific needs of each member of the party. In other words, what works for men won't always work for women. Additionally, their products need to work well for same sex couples too.
Good couple's toys should have units that are uniquely designed for the people using them. For example, the duo will feature a men's product (masturbator or pocket pussy) and a women's product (dildo or vibrator). Those products should work in tandem with one other using various controls and be shaped and sized according to the body being pleasured.

Size and Shape
Speaking of the unit's shape and size, each couple's toy should have comfortable measurements which suffice for you and your partner's needs. In other words, a dueling pair of sex toys is worthless if the man's toy is too tight or loose and the woman's toy is too large or small. Luckily, almost every product on the market will offer a list of dimensions for your shopping convenience.
Pay close attention to those dimensions, but don't forget to check out the shape of each unit. A lot of couple's toys feature textures, curves, bulbs, and undulations made specifically for a man or woman's body. Although that shit is nice, there's usually not a one-size-fits-all option and once you open and use the toy it's impossible to get your money back.

Materials
While looking up the specs of each toy, be sure to check out what materials were used in its production. For the most part, many couple's toys are comprised of skin-safe silicone or hypoallergenic polymers, but that's not always the case. Some duos are made from questionable materials, while others are just downright shitty. Keep in mind that the type of material used with determine the level of pleasure derived.
Another important note about material is the quality of it. Although some products boast skin-safe silicone, medical-grade silicone is always the best bet. That material is not only much less likely to break you out but it's also super easy to clean, which leads me to my next point.

Ease of Maintenance
Spending more time cleaning up than you do getting dirty is probably the most annoying thing on the planet. However, some couple's sex toy manufacturers apparently haven't gotten the memo. Easy maintenance is both convenient and cost-effective. After all, a busted ass toy will cost you more money in the long-run.
Furthermore, being able to properly clean your toys when the party's done is a key factor for health and hygiene. Dirty toys are like petri dishes – stinky and full of bacteria, and there's nothing sexy about that. Look for something that requires little more than a quick rinse with water or a swift wipe-down with toy cleaner, not a degree in engineering to disassemble and reassemble it. Trust me, ease of maintenance makes all the difference when it comes to this stuff.

Features
Although some might say that a toy's features are the most important component, they're 100% wrong. Yes, the things any given toy can do matter quite a bit, but the features won't be so important if the quality isn't there. Either way, it's still vital to check out what all a toy is capable of, especially if you plan to get extra freaky. Put simply, your toy's features are what help you to explore the possibilities of your perversion.
Some of the best couple's toys feature external remote controls which allow your partner to surprise you with pleasurable sensations, while others operate on a unilateral basis (meaning they work in conjunction with one other to create a lifelike experience using various interfaces). Additionally, the best toys have Bluetooth compatibility that allows users to fuck from a distance, or better yet, bi-directional communication capability that allows couples to simulate real sex in real time without ever touching.
So, while you may think that your toy's features are the number one priority, keep in mind that a good time can never be had with a product that's poorly made. Regardless of its control interface, it's high-tech operating system, or it's ability to go long distances, your toy's features need to work properly, suit your needs, and fit your tastes. A high-quality toy is much better than a high-tech one most of the time, although sometimes it's possible to get both.

Brand Name
Paying close attention to the brand name of the toys you like is essential, mostly because prestigious toy makers have gained their popularity for a good reason. At the same time, not all toys made by a well-known manufacturer are guaranteed perfect. That's yet another reason to buy from them. They not only know that about their own products, but they also tend to offer warranties just in case. Such customer care is virtually unheard of with unknown toy makers.
Moreover, trusted brands seem to invest lots of time, money, and research into their products, offering high-end shit that's been tested extensively by the market. Brand name toys tend to work seamlessly with one another too, like in the case of Kiiroo and Fleshlight. Kiiroo toys are all compatible with one another and the accessories they make; so are Fleshlight brand items. Interestingly, Kiiroo and Fleshlight have recently teamed up to offer numerous toys that are compatible with toys from either inventory – Kiiroo with Kiiroo and/or Kiiroo with Fleshlight. Check out the Kiiroo Onyx or Pearl and the Fleshlight Launch to find out how.

Power Source
The way in which your toys work is an important factor many couples don't think about until it's too late. For instance, toys that take batteries or require a plug-in seem just fine but purchasing replacements and being tethered to the wall can get annoying. On the other hand, rechargeable toys are quite handy, but they sometimes run out of power quickly. When the smoke clears, it depends on a combination of factors: how often you charge the toy and how keen you are at keeping a battery stash.
As the sex toy industry becomes more technologically advanced, toys are moving away from needing commercial batteries, opting instead of USB or magnetic ports and charging docks that double as storage racks. If you're one of those people who don't like to wait around for your toy to charge, go for something that takes external batteries. But, if you don't mind planning ahead and hate hunting for batteries, opt for a toy that comes with its own charging dock. Good toys usually charge quickly and last for hours, so there's that.

Intensity
None of the stuff mentioned in this buying guide will matter if the power of the toys you choose is unimpressive. While most couples don't necessarily need anything too aggressive, it's always nice to have options. As such, try to find a set of toys with various power and speed functions so you can experiment a bit (and because you and your partner probably won't like the same things).
The best couple's toys will feature between 5 and 12 different settings, from vibrations and thrusts to twists and programs – each of which will have various speed and intensity controls. Look for something with the perfect combination of features and power, with ideal charging capabilities, high-end materials, and a substantial size. This is what's known as a "goldilocks" toy, and it's easy to find if you use this guide as intended.

Cost
The cost of your couple's toy set may be a determining factor as to what you end up buying, but it shouldn't be your only concern. The average sex toy for couple's can be somewhat expensive but think of it this way: you're basically getting two toys in one. Although the cost is often higher than purchasing only one product, the good part is that you can use them in conjunction with one another or on their own.
In the real world, price tags matter quite a bit, but in a romantic relationship being a cheapskate will get you nowhere. Most manufacturers know this, so they offer couple's toys that are reasonable. However, be prepared to find some that cost more than you expected. A good rule of thumb: if it's high priced, it's likely to provide a rare experience. On the contrary, expensive toys are not always conducive with quality.
Try to find something that's in your budget but just outside your comfort zone. While shopping for your next couple's toy, remember to keep things in perspective. You won't always like the price, but you'll probably love the investment.

Discretion
A good set of sex toys only needs to be loud and proud inside the bedroom. Products that are difficult to hide or impossible to store are a pain in the ass (in the worst way possible). So, look for something that comes with its own storage bag, or at the very least has a box that can double as one. You may not think it's that important, but you'll change your mind as soon as the wrong person discovers it.
In addition, it might not be a bad idea to choose a couple's toy that has a safety lock, especially if you plan to travel with it. This will prevent the motors from accidentally turning on while they're in your luggage, not to mention it will help keep the battery fully charged for arrival. If you like a toy and it has no safety lock feature, simply remove the battery before departure. Even if you don't ever travel with your toys, safety locks are quite handy. After all, who the hell likes a toy with free will?
Top 5 Best  Sex Toys For Couples Play On The Market In 2019:
Now that you have an idea how to rightfully divide your choices, it's time to get down to business and find something that works for you and your lover. While there are no perfect products in existence (so far), some have come so close it's downright scary. However, locating those bastards in a sea of sex toys is usually more difficult than busting a nut while the kids are watching. So, after scouring the industry for the cream of the crop, the following five options have arisen as the champs:
#1. The Kiiroo Onyx 2 + The Kiiroo Pearl
---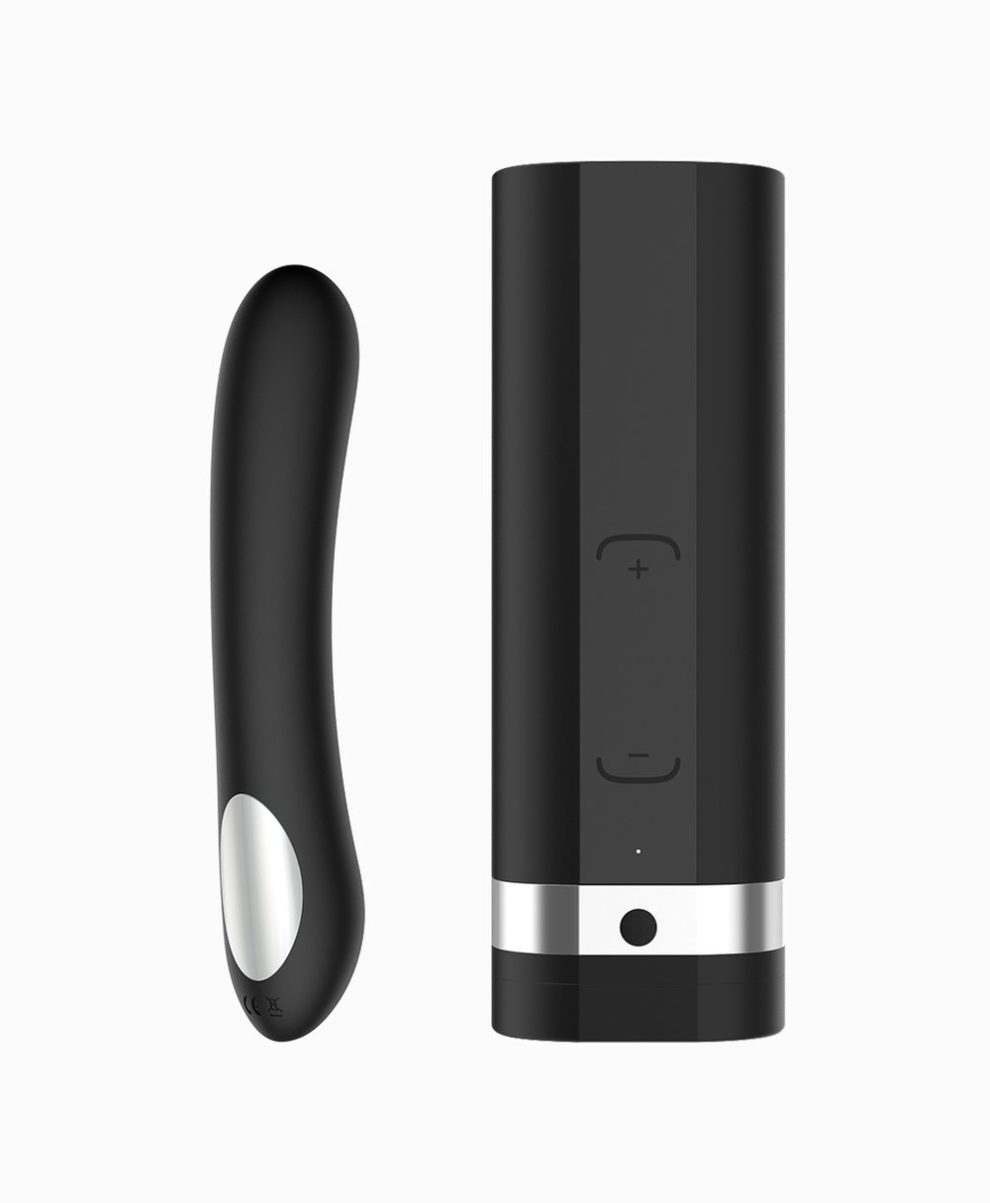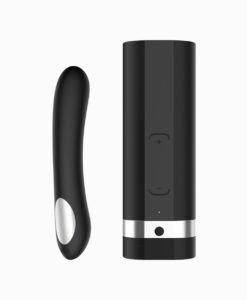 The Onyx 2 is a new and improved version of the original Onyx which, in all fairness, was a bad ass motherfucker to begin with. It's ergonomic and lightweight design is ideal for the fully automated mechanisms which drive it's 9 ½-inch textured canal. Furthermore, this male masturbator can be used by itself or connected to the brand's female version, the Pearl, to provide a real-time ride with your favorite partner or porn star.
As for the Pearl, it's an amazing feat of engineering as well. Together, these two marvels of modern machinery can be linked to together, to a VR headset, and to online content. On top of that, both can be programmed to record the real-life movements of your lover and then played back later as many times as you want. Ideal for long-distance debauchery or side-by-side sex, this dynamic duo is also compatible with the Fleshlight Launch – a high-tech, self-driven masterpiece from one of the most famous sex toy brands in the biz.
#2. The Oden 2
---
Advertised as being "the new ringleader," the Oden 2 is a new take on an old design. Featuring a flexible base that's easily interchangeable, it's not only ideal for couple's but it's also a wild ride for solo artists as well. It has a wireless remote control that drives the eight separate pleasure settings which, interestingly, become more intense the fast you or your partner moves.
The two adjustable bases are supposed to guarantee comfort and pleasure for everybody regardless of their size or taste requirements. And while the toy doesn't hook up to Bluetooth or a VR headset, it does have SenseMotion technology which allows for quick settings customization with a simply flick of the wrist. Best of all, the entire contraption is rather powerful, fully rechargeable, and 100% waterproof, giving you and your lover more playtime options and a generally more satisfying experience.
#3. The LoveSense Max + The Nora
---
This combo uses an app-controlled interface which allows partners to pleasure themselves or each other with the touch of a button. Made by a trusted brand, the LoveSense Max and Nora create an old-school love story that features updated technology – ergonomic air vents for suction control, Bluetooth compatibility, an external remote, and access to extravagantly entertaining porn content.
The LoveSense, a customizable blowjob machine, is obviously geared towards men. The Nora, however, is a clitoral and g-spot stimulator designed specifically for women. When paired properly, these two lovebirds create a customizable motion in the ocean that is guaranteed to rock your boats. Fully rechargeable and moderately priced, these dueling dynamos make perfect LoveSense for all breeds, creeds, and needs.
#4. The WeVibe Sync
---
Although the WeVibe Sync is somewhat costly compared to some of the other couple's toys on this list, it's well worth the price. Here's why: this little Rockstar team features a detachable cock ring that's fully compatible with the fuckable features of the device. In other words, men get to explore their limits while controlling their erection. The only downfall is that the texture isn't very complex, but then again, a smooth ride is often better anyway.
Furthermore, this toy has an extremely powerful motor with unique and distinct speed/vibe controls – all manipulated with an external remote that works wonderfully even at great distances. While it's not exactly a long-distance toy made for remote sex, 5 meters is enough space to give a sexy surprise to your partner. Made from medical-grade silicone, the WeVibe is by far one of the best smart device app-controlled couple's toy on the market – good price, excellent online porn content, and plenty of features to explore.
#5. The OhMiBod Club Vibe Butt Plug
---
Albeit a little different than the other toys on this list, the OhMiBod Club Vibe is certainly a contender in the couple's toy territory. It features 3 distinct vibration modes and an external remote for surprise sex on a supreme level. The ergonomic shape is ideal for men or women, with a bulb and curve designed to easily find and attack the sweet spot using its wireless control interface.
Made from skin-safe silicone, this super quiet quandary measures 3 ½ inches in insertable length and has an impressive girth of 4 inches. In addition, this tantalizing toy is USB rechargeable and splash proof, meaning you can't take it to the shower but you can slather it with lube at will. Priced just right for budget-conscious couples, the OhMiBod Club Vibe lasts up to 60 minutes with each charge and boasts durability that's damn near unheard of in the industry.
Despite the fact that John James is quite the character, there is one thing he has in common with everyone else: he likes a high quality sex toy just as much as the next guy.
Noticing that there were no legitimate websites out there reviewing all the amazing synthetic vaginas on the market, John James set out to do something about it.
After all, it is painfully obvious that today's men really need to know more about their options.