Butt plugs can be a lot of fun, especially if you know how to properly use one and you buy the right model. However, picking out the perfect plug can be difficult if you don't realize all the little details that go into an educated purchase. While you may think that all butt plus are the same, that's simply not the case. In fact, ass play toys are as diverse as the anal canals they get shoved into. Unless you have a buying guide, you'll need to do more than relax your muscles to have a good time.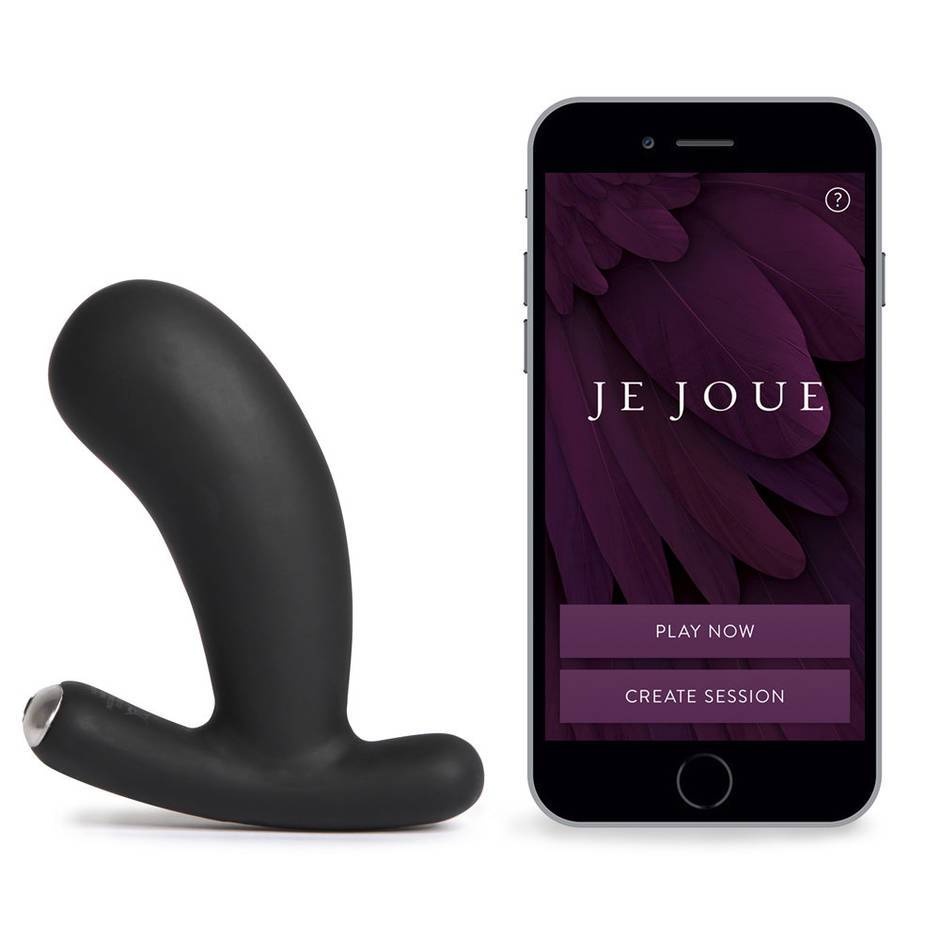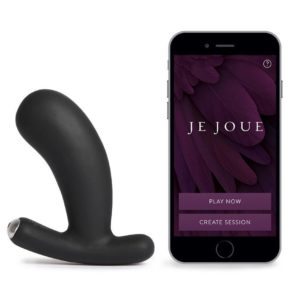 This guide is designed to help you go to your happy place and is set up to assist your buying decisions before they come back to haunt you. Although some of the factors mentioned here are rather obvious, many of them may be things you haven't yet thought about. Ass play experts suggest researching your options before spending any money, and I think that's a wonderful idea. Without some guidance, no amount of lube will help you.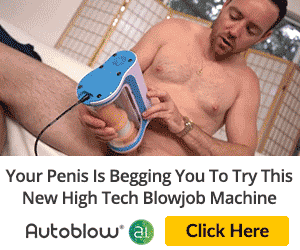 Still, it doesn't take an anal expert to know that responsible shopping is important when it comes to sex toys. There seems to be something for everyone out there, and in the realm of ass play, things are no different. So, without further ado, let's get down to business.
The 5 Main Types of  The Top Rated Vibrating Butt Plugs
In the sex toy industry, perverted minds from all over the globe have chimed in to produce an array of butt plugs to suit almost every taste imaginable. In fact, there are some downright dirty ideas out there and the wonderful world of wild sex truly appreciates that. For starters, let's look at the 5 main types of butt plugs currently available: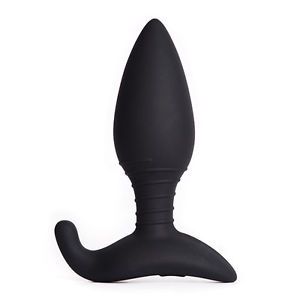 Animal Instincts – These are good for the freaks among us and are typically used by folks who want to participate in a little role-playing action. Common animal-inspired butt plug models include shit like horse, bunny, dog, cat, and cow tails. Let your imagination run wild here.
Glass for that Ass – Many people swear by the intense sensations provided by glass butt plugs, but then again, some folks think they're more dangerous than other options. While glass plugs are typically made from tempered materials that are completely safe, they're not the most flexible toys in the world and thus, they're not for everybody.
Metal Mania – Butt plugs made from various types of metals are quite popular as well, although they're not any more flexible than the glass options mentioned above. They are, however, super durable and masculine looking. On the other hand, metal plugs tend to be quite cold to the touch unless heated up prior to play. Then again, some people dig that shit.
Inflatable and Insatiable – This model is excellent for those looking for a bit of a variety and surprise. When the plug is inserted and inflated, these booty blasting toys can expand and contract at will (usually by manipulating a handheld bulb). Basically, it's like having multiple sized plugs at once without having to store an entire set.
To Vibe or Not to Vibe – Many butt plugs on the market don't feature vibrating motors inside but a lot of them do, and the ones with vibrating functions typically mean business. Although the strength of the vibe varies widely between models and manufacturers, most of them have numerous speeds and are thus customizable. As for the non-vibrating options, those are pretty self-explanatory, right?
There are a few other types of butt plugs that weren't mentioned above, but that's because they're in their own little category. Such options include beginner models, butt plug sets, and plugs with bejeweled ends. Typically, the above-mentioned picks fall on either side of the spectrum and are chosen for obvious reasons (i.e. people who are new to butt play, folks who want a little variety, or dudes who like to decorate their bums).
The Top 10 Vibrating Male Butt Plug Buying Factors

When the smoke clears, it's all a matter of preference and perversion. Buying a butt plug can be an investment, especially if the toy is expensive (and some of them are). Before slapping down any cash though, study the following factors to make certain you know what you're getting into (or rather, what's getting into you):
As mentioned above, there are all types of butt plug materials used, from metal and glass to plastic and polymer. For those worried about flexibility, breakage, and skin sensitivities, it's probably best to opt for a skin-safe silicone model. Toys made from silicone are notoriously soft, pliable, and flesh-like. However, certain polymers are porous and therefore more difficult to clean, while glass and metal toys are often hard to wear, easily damaged, and void of vibrating features.
Speaking of features, the variety you'll find in the realm of butt plugs is astounding. Between different types of vibrating motors, ball loops, perineum ticklers, remote controls, and Bluetooth compatibility, it's important to play the field a bit when it comes to picking out your favorite features. Professional perverts suggest considering your ideal play session before clicking "add to cart" on anything.
C.R.E.A.M. – Cash Rules Everything Around Me
When you finally do click "purchase," be sure to consider the cost of the toy you chose. Sometimes, you can find similarly designed toys for much less. Shop around, I beg you. At the same time, inexpensive butt plugs are often cheap for a reason. It's recommended that you go for a toy that's made by a reputable manufacturer, and if you can find one with a warranty that's even better.
If someone tells you that size doesn't matter, they're probably lying. Especially when it comes to butt plugs, the size of the shaft should be considered carefully. While some are rather larger, there are small models available too. Long or short, fat or skinny, it's up to you. But, since most guys don't know exactly where their prostate gland is located, it's important to experiment with different sizes until you find something that hits the sweet spot.
The basic shape of a butt plug will determine how much pleasure is derived from it. Some are straight while others are curved, but they all seem to be ergonomically designed to induce as many orgasms as possible. Most are cone-shaped, meaning they taper towards the top with fat bottoms, but that's not a rule by any means. It depends on how you plan to use it: for thrusting, long-term wearing, p-spot tickling, or all the above.
Reading what other people are saying about any given butt plug is a great way to determine whether it's the one for you. The basic information about a sex toy is commonly found on the manufacturer's website, but honest opinions tell what the manufacturer won't, including design flaws, required improvements, and overall toy shortcomings. Before buying a butt plug, peruse a few user reviews to find out the real 411.
While looking at reviews, be sure to compare the toy you have in mind with parallel products on the market. Sex toy manufacturers are competitive as hell, so you'll likely find a lot of similarities at first glance. However, a closer inspection will reveal the truth: no two butt plugs are created equally, even if they look alike and do basically the same thing. Try to figure out what makes your toy better than the others, or vice versa.
Since every user has a different level of experience, buying a butt plug should be conducive with your current comfort zone. In other words, it's probably not a good idea for you to purchase a plug that's enormous if you've never used one before. On the other hand, expert ass players likely won't get much joy out of beginner's models or toys without strong vibrations or undulating shapes. Again, it's all about what you think you'd want in a sex toy.
What's in It for Me?
The user-friendliness of any given butt plug is important. Vibrating plugs with hard-to-reach controls are a pain in the ass (literally). Then again, toys with controls that get hit easily during play can drive you crazy and ruin a good time. It's vital that you consider your favorite positions, whether you'll be playing with a partner, and how likely you are to finagle the features mid-session.
NOTE: Not all toys use the same kind of lube, although most of them require a good water-based anal lube. Some butt plugs come with a sample packet, but what's inside isn't always the best. Be sure you have something picked out and ready before insertion.
Despite the fact that John James is quite the character, there is one thing he has in common with everyone else: he likes a high quality sex toy just as much as the next guy.
Noticing that there were no legitimate websites out there reviewing all the amazing synthetic vaginas on the market, John James set out to do something about it.
After all, it is painfully obvious that today's men really need to know more about their options.