In a wild world of sexual wonders, the cock cage stands alone as one of the best male chastity toys on the market. And since those bad boys are so popular these days, it seems like just about every sex toy manufacturer on the planet has jumped at the chance to make a quick buck by selling one. At the end of the day, the average Joe is left sifting through a mountain of options only to come up ripped off or worse, empty handed. Not on our watch!
Being as we are a rowdy group of sexual deviants, testing out a cock cage was no big deal. We've been throwing our dicks in prison for so long they've learned how to make toilet wine. So, when we got our hands on the new Curve Male Chastity Cage Kit, we weren't the least bit apprehensive to strap it on and punish our cocks like they owed us money. Here is what we discovered along the way:
What Is CB-X The Curve Male Chastity Cage Kit?
Like all dick chastity devices, the Curve is a cage for your cock that fits perfectly into any bondage repertoire. It is designed to be one of the largest cock cages on the market – good news for you horse cock-having motherfuckers out there.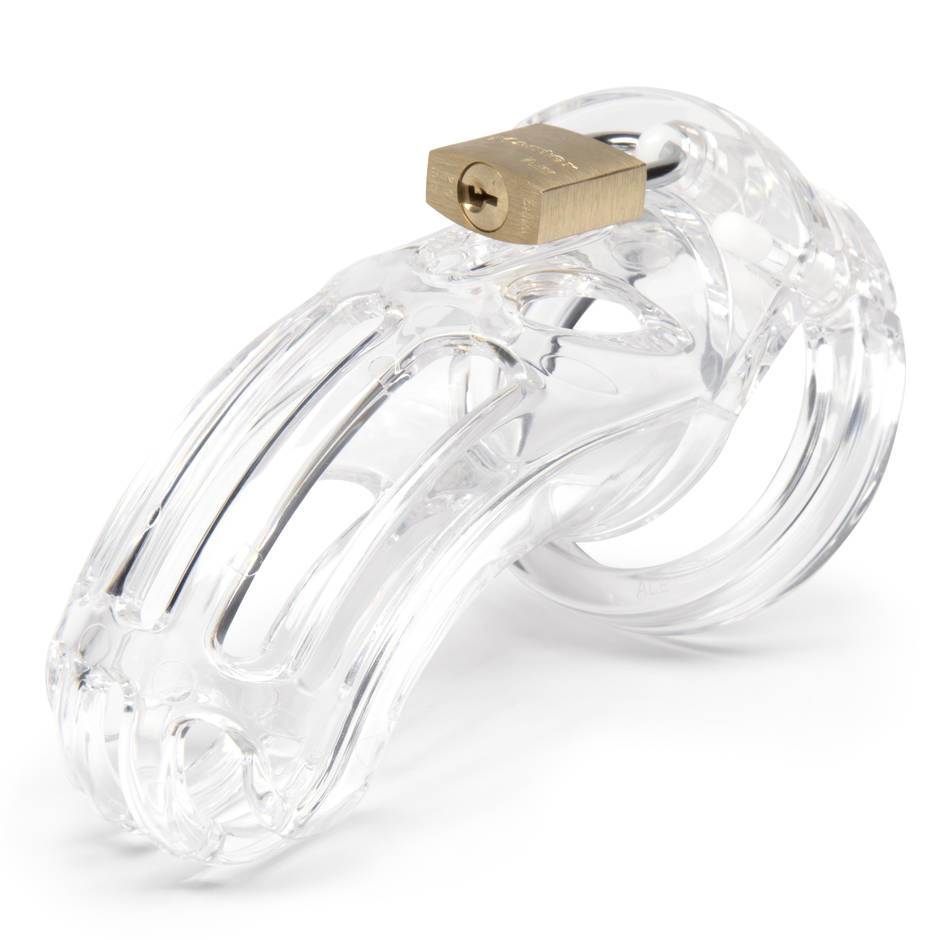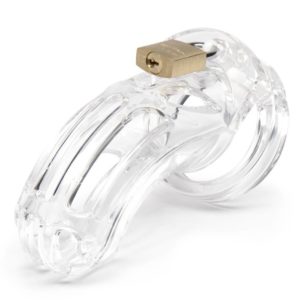 Long-shlongs are housed comfortably here, where achieving a full erection without permission is forbidden.
This toy is more than just a standard cock cage though, if there is such a thing. It's actually a kit, complete with locks and keys with their own prison ID numbers. There's no getting out of the shit (trust us; we tried), and wearing it for long periods of time is totally doable thanks to the smart design. What's more is that the entire thing is transparent, so the sadistic voyeur in your party can get an eye full of fun at a moment's notice. We'd say that's worth the $150 price tag, and so would an average of 4 out of 5 people who've tried it for themselves.
In fact, the Curve is popular for two reasons: it's above average size and its clear, skin-safe polycarbonate casing. Being as a lot of today's best cock cages are smaller sized and are made from silicone to better conduct the TENS technology pulsating through them, the Curve is different in that it uses no e-stim mechanisms and performs its main function by putting your cock between a rock and a hard place, literally.
CB-X THE CURVE DEMONSTRATION VIDEO
CLICK HERE TO FIND THE BEST PRICE ON THE INTERNET
The Main Features Of The CB-X The Curve

The main features of the Curve Male Chastity Cage Kit are what impressed us the most. Due to the nature of cock cages and the sheer pleasure derived by responsible bondage, the designers of the Curve have thought of everything.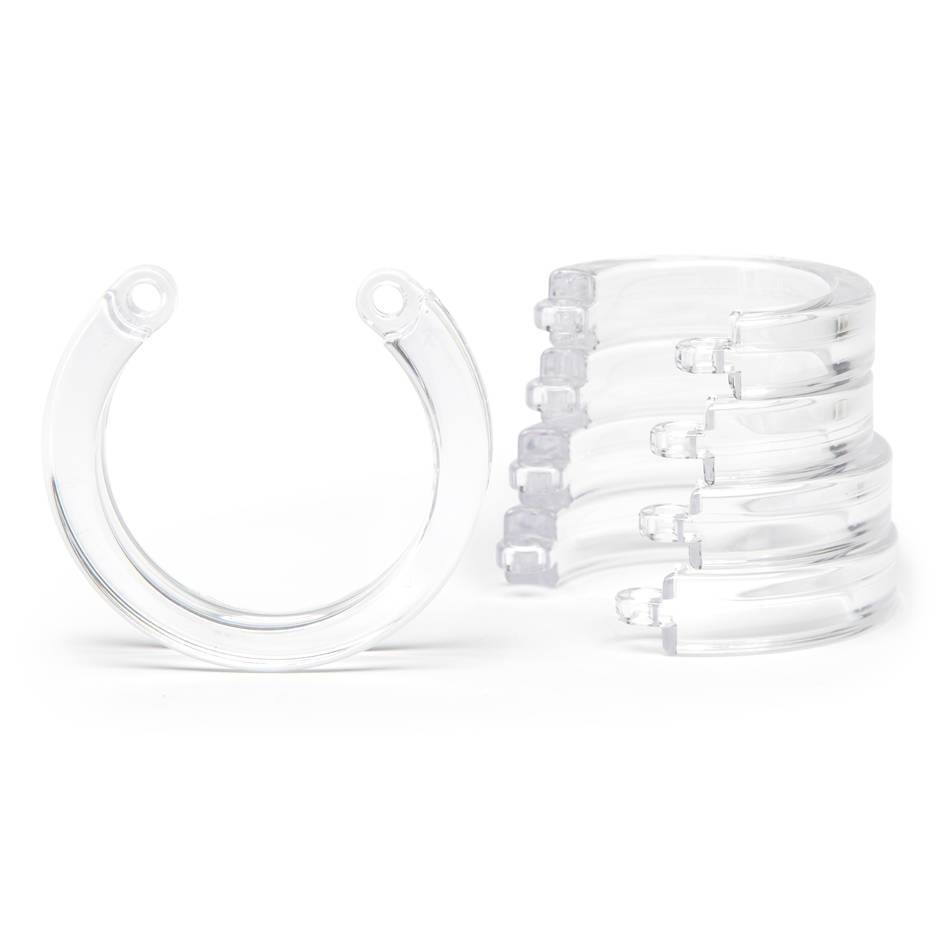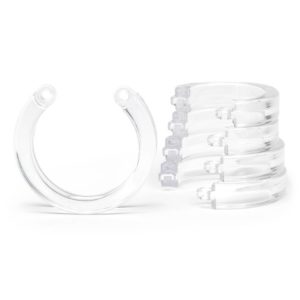 The toy's seductively clear casing is not only bigger and better, but it's also ventilated for long-term wear. One of the guys on our staff wore his for 3 days straight. What a fucking freak. It probably didn't help that the toy's designers placed a convenient urination/ejaculation hole at the top. We've got to stop encouraging these guys!
We thought maybe he left it on so long because putting it together and taking it apart was kind of difficult. But then, we had to assemble and disassemble our own and we discovered it wasn't that hard after all.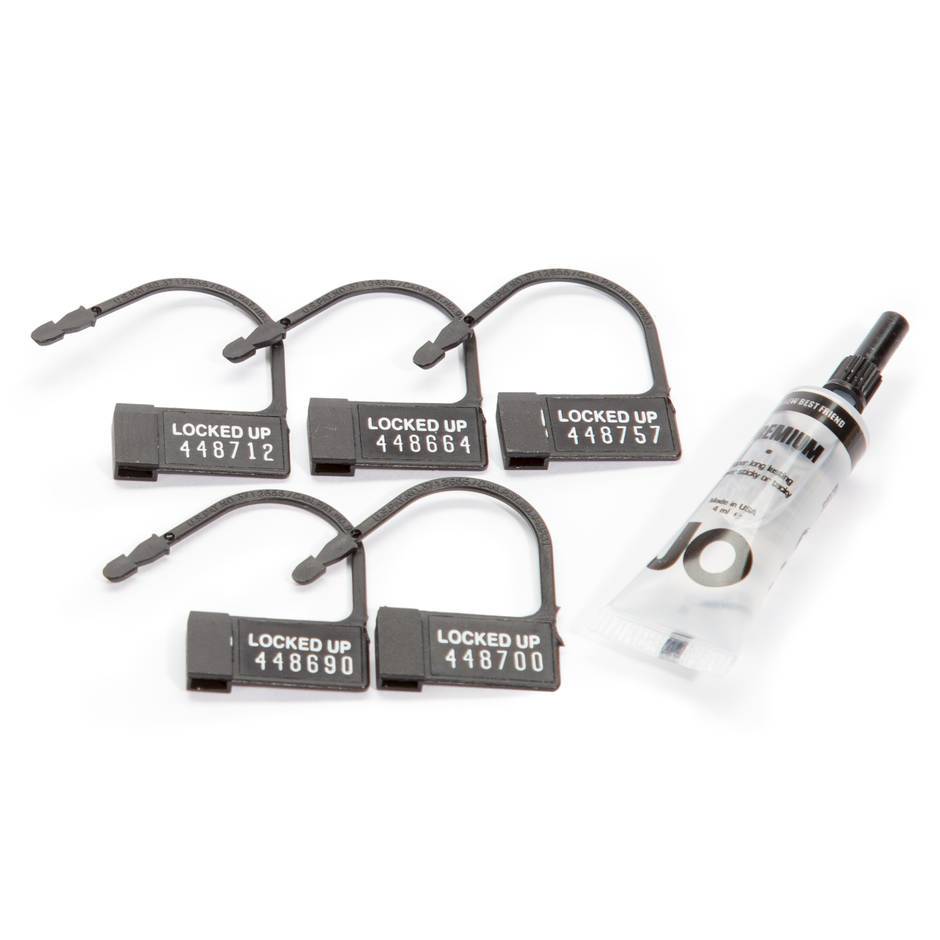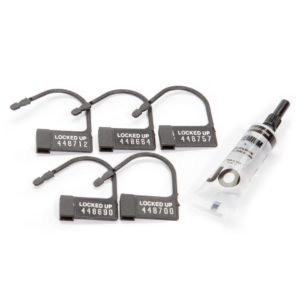 The manufacturer even gives instructions for dummies in the box and online. Maybe the long-term relationship is because this thing just does it for some people more than others. For what it's worth, we liked what we experienced and didn't miss the e-stim bit at all.
The entire contraption may be large and in charge, but it's still discrete enough to wear under clothes, measuring a quaint 3.75 inches in length and a smart 1.5 inches in diameter. The toy also features 5 different U-rings in varying sizes to ensure a snug fit. And the locking pins and spacers enable top-notch security on your naughty property.
What Comes in the Box?
We won't lie and say the box was amazing or that it contained all the necessary items to have a rip-roaring good time in the bedroom. What we will say is that the Curve was well-appointed enough to get started immediately, even if only for a short time. Hey, we can get down with a sexy sample just like the next guy. But maybe next time, the manufacturer will think about more than the bare essentials.
For now, this is what you get for the money: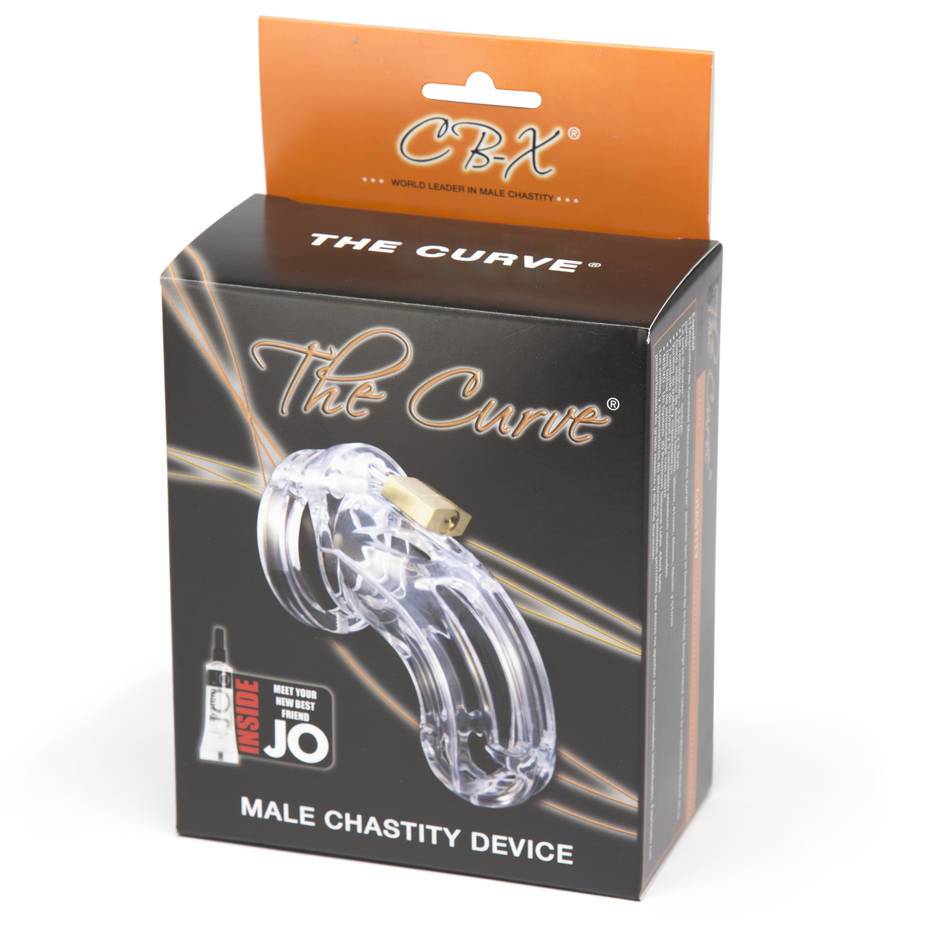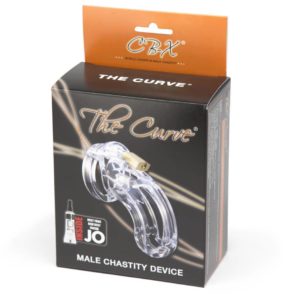 The Curve Cock Cage (of course)
A set of 5 U-rings in various sizes, including: 1.5", 1.625", 1.75", 1.875", and 2"
A set of 4 locking pins
A set of 4 spacers
1 brass padlock
2 keys
5 plastic locks with individual "prison ID" numbers
A zipped storage case
A small 44ml sample of silicone lube by System of Jo
While that may seem like a lot for $150, we are still waiting for the brand that gives toy cleaner and fun little accessories along with their main products. Ok, so that's not how free enterprise works and the business would never make any money. We can dream, can't we?
What It Feels Like
If you've never experienced the restrictive pleasure of a cock cage, then there's little we can tell you about what it feels like. Due to the larger size of this toy, it's possible to achieve a slightly bigger erection before being controlled by the device, offering larger men more time to contemplate their next move while remaining discrete. Some of the dudes on our team did experience some slight pinching, but we still haven't been able to determine if that was due to a design flaw or human error.
Our Cheers and Jeers
There's nothing perfect on the modern market and we are well-aware of that. So, we like to give credit where credit is due while also slaying products from the toes to the nose. Let's begin:
PROS
This Seams Sexy – There are absolutely no seams in the polycarbonate case of the cage, which is totally sexy to your halfway flaccid dick.
Rash Free Restriction – Due to the hypoallergenic material from which this toy is comprised, there will be no skin irritation even if its worn for a long time.
Real Cages Have Curves – Because this toy is curved downward at a slight angle, discrete wear is possible for almost any outfit.
Larger Than the Average Bear – Its extended size is perfect for big dicks, but still usable for smaller guys as well.
Watch It – The voyeur in you will enjoy being able to watch your cock struggle to get out of its clear plastic prison.
Keep It 100 – We never experienced any slippage of the rings or locks, even when we were super active and forgot we were wearing it.

CONS
Not for Newbies – Although this toy doesn't use e-stim technology, it's still not something designed for novice bondage lovers. Serious inquires only!
Balls to the Wall – The device can sometimes pinch your ball sack, and that can be a deal breaker for some dudes.
Money Bags – This toy is somewhat expensive compared to similar models, but some might say it's worth the extra dough.
Overall, what the Curve Male Chastity Cage Kit offers isn't too shabby. We do wish the manufacturer included a separate accessories case like they did with their similar product, the CB-6000 model. Oh well, can't have everything.
WHERE TO BUY CB-X THE CURVE ONLINE:
LOVEHONEY.COM (BEST PRICE & FASTEST DELIVERY)

CLICK THE BUTTON TO REVEAL A SPECIAL 15% CB-X THE CURVE DISCOUNT CODE:
The Final Verdict
Bottom line: this brand's CB-X model, the Curve, is comfortable, spacious, and discrete. It's also easy to assemble, simple to use, and fun to wear for days on end. On a scale of 1 to 10, we'd give it a solid 9 in hopes that the makers will throw in a few extras in the future.
Despite the fact that John James is quite the character, there is one thing he has in common with everyone else: he likes a high quality sex toy just as much as the next guy.
Noticing that there were no legitimate websites out there reviewing all the amazing synthetic vaginas on the market, John James set out to do something about it.
After all, it is painfully obvious that today's men really need to know more about their options.