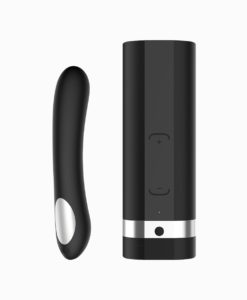 Kiiroo Onyx 2 + Pearl

Make love even if you are miles away from each other

Powerful interactive male masturbator + advanced touch-sensitive G-spot vibrator

Control her vibrations & at the same time make her pleasure yours

Discreet & Easy to Hide Toys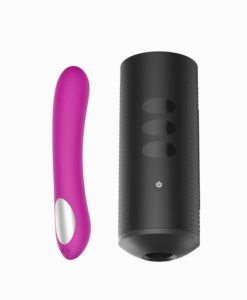 Kiiroo Titan + Pearl

Control your pleasure from a distance

Vibrating interactive male masturbator + advanced touch-sensitive G-spot vibrator

Control her vibrations & at the same time make her pleasure yours

Discreet & Easy to Hide Toys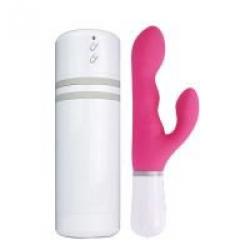 Lovense Max + The Nora

Control your partners joy

Fully rechargeable

User friendly app

Robust construction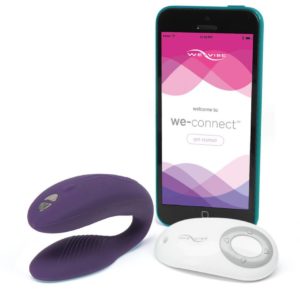 We-Vibe Sync

Luxury couple's vibrator that can be worn hands-free during sex

Remote control-operable from up to 3 metres away for versatile play options

We-Connect app-compatible for long-distance operation worldwide - ideal if your lover is elsewhere

Fully waterproof for underwater options


The wonderful world of sex is on a whole new level these days, with futuristic fuck toys, virtual reality porn, and expertly molded pussy replicas as far as the eye can see. Even for the seasoned perv, it can be difficult to find a toy that fits the bill. But, that's not because there are no options out there. Rather, it's because there are so many options that choosing one becomes such an expensive and frustrating pain in the ass.
Your list of possibilities doesn't shorten when you Google long-distance sex toys either. In fact, the hoard of interactive products on the market is growing at a pace on point with modern-day technology. Gone are the days of shamefully throwing your wad into the nearest tube sock or desperately fucking hollowed-out fruits for a texture adventure.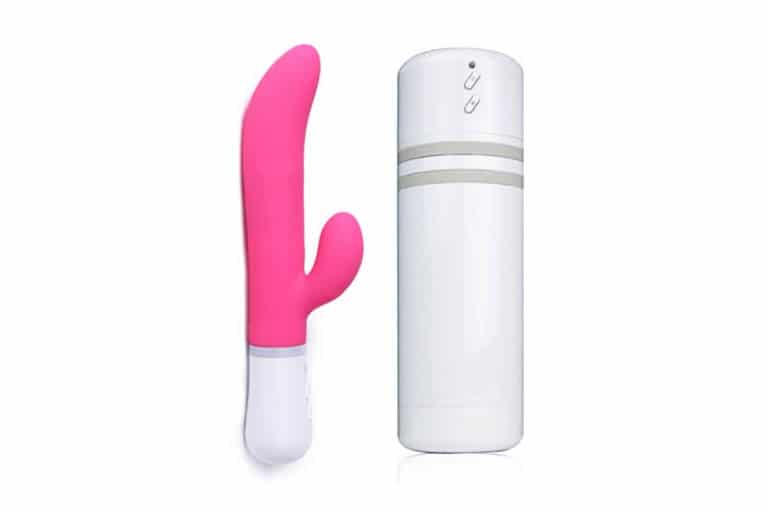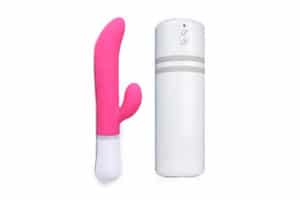 No longer do guys simply rub one out with their hand or settle for second-rate glory holes. Today's world is filled with creative creeps who aren't interested in doing it like they do it on the Discovery channel anymore.
No, the present-day perv prefers sex like the Jetsons – fast, freaky, and futuristic. Additionally, the advent of the internet, with its cornucopia of social media sites and dating apps, has changed the sex game forever. Long-distance relationships and one-night-stands are more prevalent in today's society than ever before. Perverts separated by distance shouldn't have to go without their fix, and that's where interactive, long-distance sex toys come into play.
What Are The Sex Toys For Long Distance Couples?

If you can't tell by its obvious nomenclature, interactive sex toys for long-distance play consist of a variety of products and accessories that work in tandem without being anywhere near one another. Using Bluetooth compatibility, smart devices, and virtual reality equipment, these interactive debauchery devices do their magic for both male and female sickos.
SEE THE LIST BELOW
More interesting is the fact that most of the high-end products feature patented materials that are designed to feel as realistic as possible, not to mention the average manufacturer's use of customizable speed controls and vibratory settings.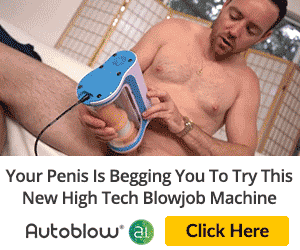 Yes, the dirty deeds of self-pleasure have come a long way since the dull days of missionary masturbation, and I think we should all be thankful for that.
You sick fucks should also understand that not all interactive, long-distance sex toys are created equal. This shit is not about playing fair. It's a cut-throat competition out there, with many products looking and functioning quite similarly because of their use of medical-grade materials or industry-leading technology. In other words, there's only so far these bastards can go before they bottom out. We all understand what that's like, right?
The 5 Best Long Distance Sex Toys On The Market

I couldn't possibly have such high standards without experiencing my own heap of bullshit when dealing with the modern-day sex toy industry.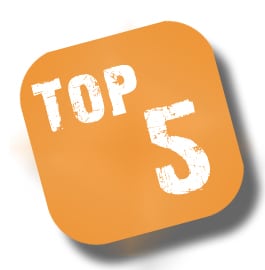 I like to err on the side of caution, so I never go balls-deep into anything without first giving it a thorough inspection. I take my time, so I can feel every detail and make concise notes along the way (a.k.a. moan inaudibly into my voice recorder).
Recently, a quest was launched to discover the world's greatest interactive, long-distance sex toy. With so many options available, testing everything has my dick and balls feeling like sandpaper. Still, the industry's top toys were rigorously researched and tested ad nauseum because you guys deserve to know about this shit too.
While our top picks listed below are nowhere near representative of the globe's entire collection of toys, it does highlight the cream of the high-tech crop. If this shit were fine art, the following toys would be Rembrandts:
NOTE: This lineup is in order of best to least. Additionally, each product will feature a price-point comparison and a receive a rating between 1 and 10 at the end of its description to help you make a more educated purchase.
Kiiroo is quickly becoming of the biggest names in the sex toy industry, especially for a brand which started out as a medical equipment manufacturer.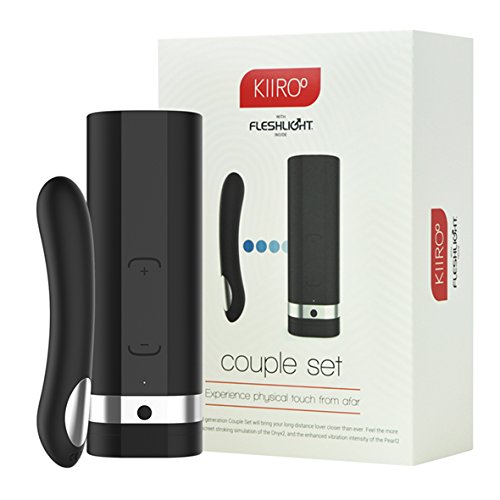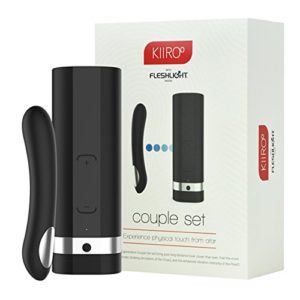 The Onyx 2 (men) and Pearl 2 (women) are compatible devices that work with one another to create a real-time escapade with plenty of bells and whistles. While it lacks the ability to work in tandem with toys outside the brand (besides the Fleshlight Launch), it has a lot of the same features as the Launch and is much sleeker.
Weighing a little less as well, these toys also come with carrying cases, lube samples, and access to high-end porn content, games, chat rooms, and all that jazz. Kiiroo tends to cost a little less than the Launch, but is still typically priced higher than most other toys in the category. The thing that makes the Kiiroo lineup so noteworthy is its affordable cost, supreme performance, and lack of required system updates. I like my toys how I like my women: cheap and easy.
PRICE POINT: MEDIUM-HIGH
RATING: 9 out of 10

Nearly everyone has heard of the Fleshlight brand, with their name quickly becoming synonymous with handheld masturbators.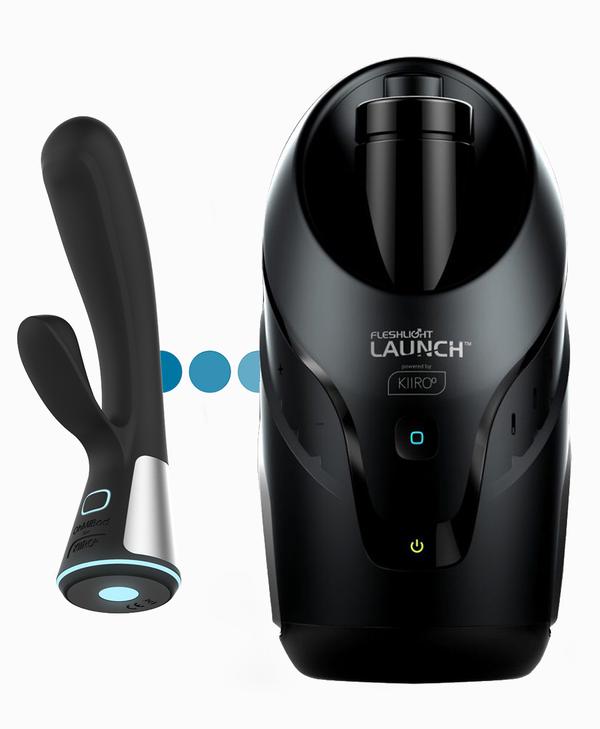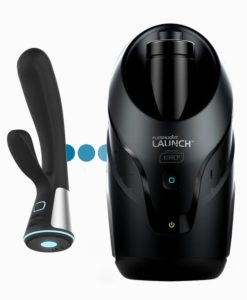 However, their recent invention of the Launch has set the industry on its head. It works with almost every toy in their inventory and can even link up with the new Kiiroo Fuse. It's one of the most expensive long-distance toys on the market, but it's also the one with the most features, the best design, and the craziest accessories.
For as big as it is, the Fleshlight Launch is surprisingly lightweight and portable, although it doesn't come with a carrying case for obvious reasons. Its main operating system can be used in solo mode or with a partner, and its pre-loaded content grants users access to more than VR porn content, including arousing games, sexy trivia, live chat room access, member forums, and more.
PRICE POINT: HIGH
RATING: 9 out of 10

Like all the others, the Lovense Max and Nora combo use an app-controlled operating system to pleasure partners with the touch of a button.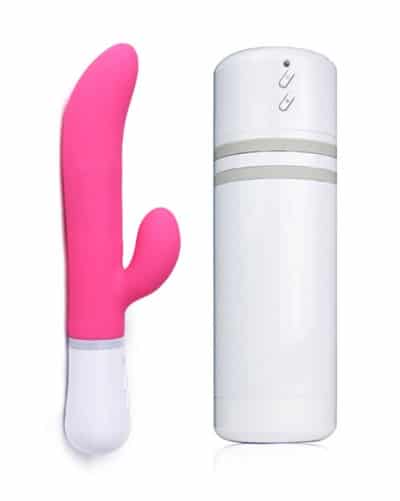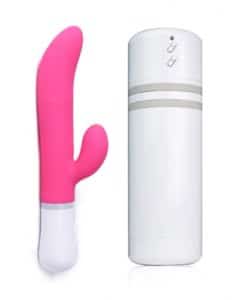 Manufactured by an old-school brand, this new-school toy features ergonomic air vents to help control the strength of its suction – a feature not found on any other the others on this list. Furthermore, it's impressively compact, fully rechargeable, and robust in terms of power. The inclusion of a traditional external remote control make couple's play a lot more engaging as well, and it wouldn't be right not to mention the quality of its content. Though very limited, it's entertaining, extravagant, and free.
PRICE POINT: MEDIUM
RATING: 7.5 out of 10


The Sayber X and the Ring that Ruled the World
The Sayber X, a toy that has its roots in a GoFundMe start-up campaign, is the epitome of the American Dream.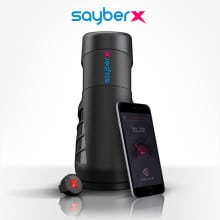 Self-made self-pleasure is becoming a trend, but this shit takes it to a whole other level. The Sayber X and its compatible X Ring are two forces that the big dogs will be forced to reckon with eventually.
Like the Fleshlight and Kiiroo models, the Sayber X features loads of customizable settings, a terrific sleeve material, superb texturizing, and best of all: the toy and its ring work together anywhere on the globe. There are very few system updates ever needed, the ring is an optional and affordable accessory, plus whole shebang is more compact most of the toys on the market (not to mention sexy looking and durable as hell).
PRICE POINT: MEDIUM
RATING: 7 out of 10

The Wickedly Sexy WeVibe Sync
This little son of a bitch is a Rockstar considering the fact that it doesn't do nearly as much shit as the other toys on this list.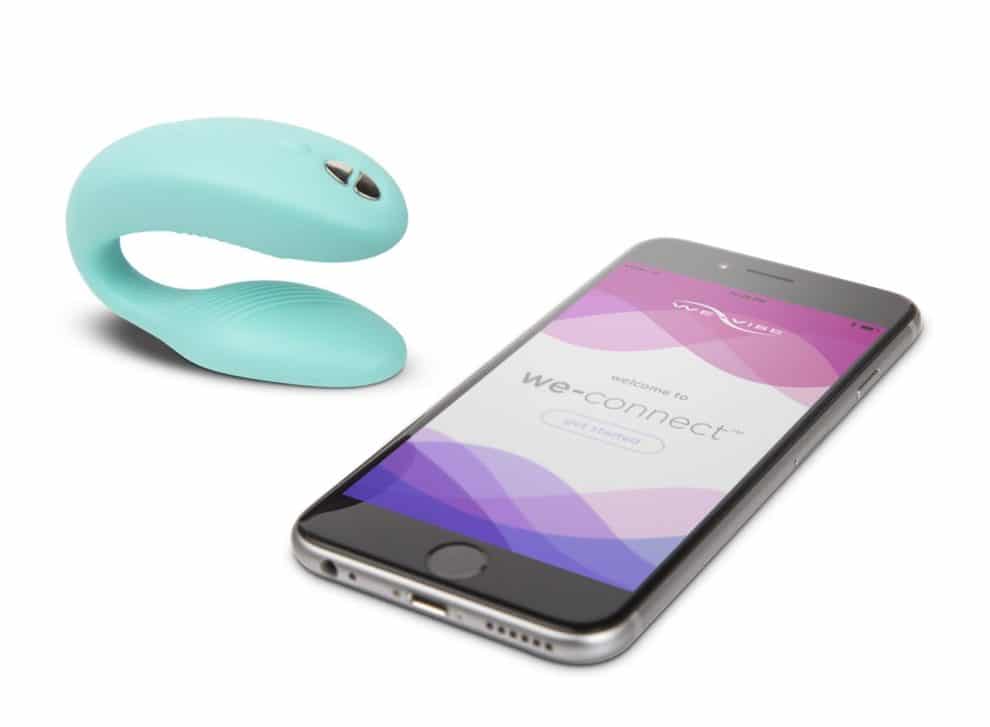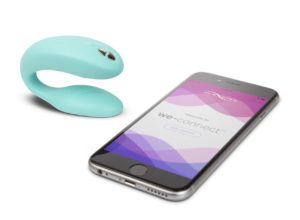 Featuring a main device and a detachable, compatible cock ring, the WeVibe Sync packs a powerful punch with its robust motor and distinct speed and vibration controls. However, it's little more than a vibrator that works at long distances when you get down to the nitty gritty.
While it costs significantly less than most Bluetooth compatible toys, it's distance limitations are somewhat annoying. The material used in the standard medical-grade silicone, with no special attention paid to texture or versatility. Yes, it's a solid toy that's super durable, high-powered, and worth every penny. Also, it just doesn't have pizzazz like some of its competitors and the content available is somewhat limited, in case that shit means something to you.
PRICE POINT: MEDIUM-LOW
RATING: 7 out of 10
Keep in mind that each toy's price point and rating are based on a comparison of the other toys on this list, and not based on a comparison of all the other toys on the market. The descriptions have been kept comprehensive and concise for the sake of simplicity. For more information on any toy mentioned, click here.
Why Should I Care?
The tight cunt of today's sex toy industry requires a throbbing perspective to navigate its many nooks and crannies.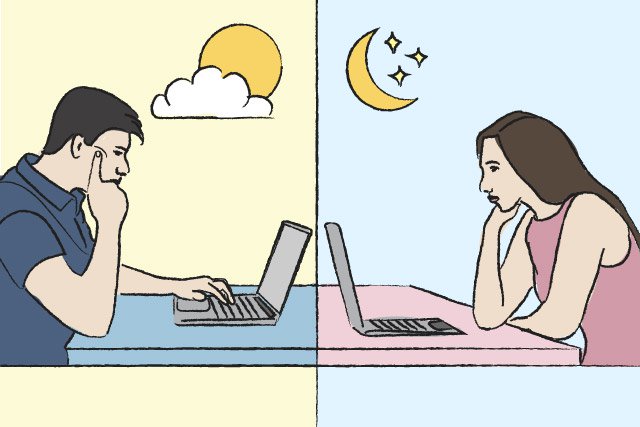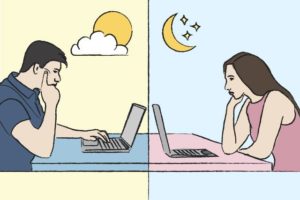 Because it makes so much sense to utilize the marvels of modern technology to bust a solid nut no matter where your favorite partner is, possessing the skills to choose wisely among the most popular sex toys is what's going to get you laid more than once every 6 months. It doesn't matter how attractive or likeable you are; if you can't get your partner off, you're bound to get dumped.
While I can't stress enough how important it is to come correct in a long-distance relationship, many of the top interactive couple's play toys have features that make them ideal for solo acts as well. There's nothing wrong with being selfish occasionally. The most appealing part about these types of toys is that they're versatile, giving users the best of both worlds. For the price of one toy (and maybe a few accessories), you get to have endless self-pleasure sessions by yourself or play in real-time with someone else regardless of their location. Now that's what I call a party.
You Snooze, You Lose
Simply hopping on Google to search for the best interactive, long-distance sex toy is a terrible idea.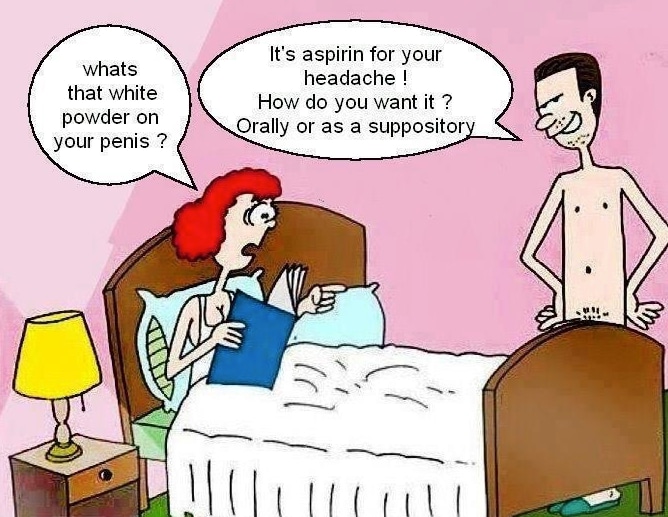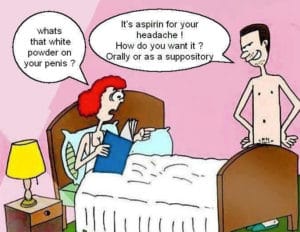 Not only will you be inundated with options, but you'll probably get ripped off. Shopping through a reputable source is always your best bet, but who the fuck is that when you don't know where to begin? Getting a little insight on the market before offering up your credit card info is just smart thinking, but it's also a great way to remove all the obstacles that stand between you and a decent orgasm.
If you wait around for the right sex toy to fall into your lap, you're going to be waiting a long time. While some of the best options out there are deliciously lap-tastic, there's still a skilled discovery process involved in the selection of them. That shit can be confusing to say the least. Have no fear; John James and the Funky Bunch are here.
Below is a list of the top 5 qualities you should look for in one of these fancy sons of bitches:
Rash-Free Raunchiness – The toy you choose should be made from a material to which you are not allergic, or better yet composed of medical-grade silicone or another hypoallergenic substance. Don't say I didn't warn you.
Ask and You Shall Receive – The bastard needs plenty of compatible accessories because even the best shit gets boring eventually. Moreover, good-feeling shit usually makes the freak flag fly. So, yes; options matter.
An Arm and a Leg – Most of the toys like this are competitively and reasonably priced. Don't go paying too much for your shit, but understand that you get what you pay for. Enough said.
Bells and Whistles – Your chosen toy should have more than enough features to keep you and your partner(s) interested and satisfied for quite some time. After all, you're likely to pay a couple hundred for one toy without any accessories, so it needs to be well worth the money.
Quality Over Quantity – Some of the toys in this category boast tons of virtual reality porn content, but their shit is wack. Others admit to not having as much content, but what they do have is amazing. Look for a middle-of-the-road content package to enjoy plenty of top-notch variety.
It's possible to create your ideal fuck fest with the right equipment, but without some knowledge as to what that is, it's harder than a three-peckered puppy in an ice storm. Look for high-quality products with lots of sexy accessories, tons of fabulous features, and plenty of high-quality VR content included. You may pay more than what you originally expected, but you'll never pay more than you should if you find the right toy.
After scouring the market, it became evident that only a handful of these bitches stood out as anything worth paying for. I, for one, don't like wasting my cash on bullshit. I also hate blue balls, malfunctioning equipment, and shoddy engineering. I'll throw that shit out the window and publicly talk trash about it with a quickness. Call it a pet peeve, call it narcissism, call it whatever you want. Just don't call me a fool because I only fuck the finest.
Just the Tip
I know that shopping for the best sex toy is a daunting task, even with the help of this information. So, I've put together a few quick tips to help you decide (and to help you make the most of your decision):
Check the power source to be sure it's compatible with your home's outlets. Some toys require an adapter.
Warm the toy's sleeve manually or with a sleeve warming accessory for a more realistic experience.
Be sure to register your toy accordingly to gain access to the brand's exclusive online content.
Database registration and club membership are sometimes required to use all features of the toy.
Some of the online content is only accessible with a paid subscription, so buyer beware.
It's also important to note that these toys come shipped in unmarked boxes and have encrypted websites from which to order your supplies. Whether playing solo or with a friend, nobody has to know how much of a sick pervert you are and that's good news for all of us.
Winner, Winner, Chicken Dinner
As mentioned, there are a fuck ton of toys on the modern-day market that are worth mentioning, but the best automatic, interactive, Bluetooth compatible, long-distance sex toys have been covered. While it's always difficult to pick favorites, someone has to do it, and I've been chosen as the class asshole like always. Luckily, I don't mind.
If opinions are like assholes, then I have a tight and sexy one. I believe that beauty is in the eye of the beholder, it's just that some people need their eyes poked out. I'm sure there's a class asshole signed up for that job, so for now, I'll just keep complaining about scientifically-rendered top sex toys for guys that are designed to do nothing else but make me cum despite my longitude, latitude, or attitude. As for the 5 featured toys, it's difficult to choose which one I like the best because they all have redeeming qualities, and each is perfectly suited for its intended purposes. I suppose it all comes down, once again, to a matter of opinion.
Despite the fact that John James is quite the character, there is one thing he has in common with everyone else: he likes a high quality sex toy just as much as the next guy.
Noticing that there were no legitimate websites out there reviewing all the amazing synthetic vaginas on the market, John James set out to do something about it.
After all, it is painfully obvious that today's men really need to know more about their options.