Just like every other self-loathing dick tickler out there, we enjoy a good oral sex simulator when shit gets stale in the stall (or just whenever we feel like a good BJ minus the talking afterwards).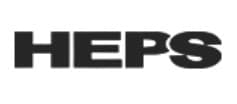 The problem with that is, we can't ever find what we're looking for without paying an arm and a leg. What the fuck is the point in that?
It's almost as though the Grand Wizard of Dickery Design already crafted the perfect receptacles, but insatiable mankind keeps foolishly trying to replicate the magic, coming up with all sorts of weird-looking fuck holes that, quite frankly, scare the hell out of us. So far, all the masterminds have come up with are pussy/asshole remixes – sex toys like the HEPS Fantastic Oral Sex Stimulator. You know we had to try that shit out for ourselves, because if we don't complain about something, we will implode.
At first glance, this little fuck machine looks like a blown-up version of one of those oxygen monitors they use in emergency rooms – nothing we felt compelled to stick our dicks in, to be honest. On top of that, it's totally obvious what the thing is – none of that convenient "flashlight looking" shit here. With this bad boy, you'll have to come out and admit you're a sick son of a bitch just like the rest of us.
What Is the HEPS Fantastic Oral Sex Simulator?
Handheld oral sex simulators seem to be "the thing" these days, with a large percentage of today's men having at least one in their self-pleasure arsenal.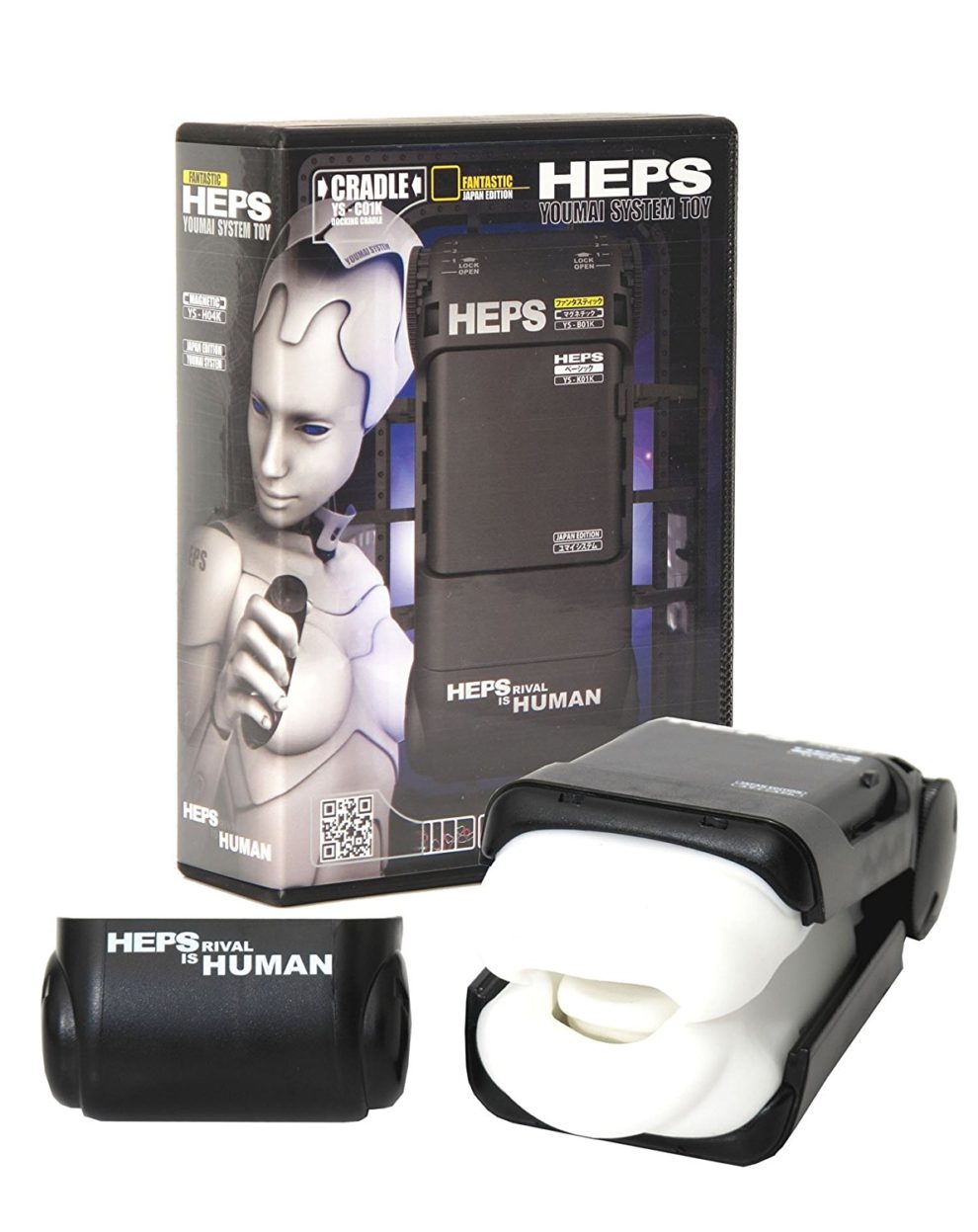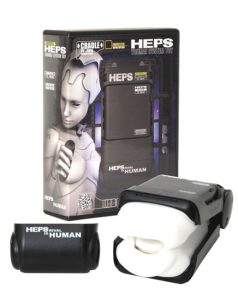 They come in all shapes and sizes, do various tricks, and are comprised of a variety of materials. The HEPS Fantastic Oral Sex Simulator is pretty unique though, not just in appearance but also in function.
The makers of this toy designed it to be easy-to-use with one hand, so its square-like shape surprised us. We figured it would be a bit more ergonomic, but what do we know? Either way, the HEPS is supposed to be one of those oral sex simulators that makes you question your current relationship status. We wouldn't quite go that far, but we would venture to say that this toy is a good one to have on deck for a rainy day.
HEPS FANTASTIC PROMOTIONAL VIDEO
CLICK HERE TO FIND THE BEST PRICE ON THE INTERNET
The Main Features
The crazy thing about the HEPS Fantastic is that it features a bunch of user-friendly options that truly turn your hand into your best friend.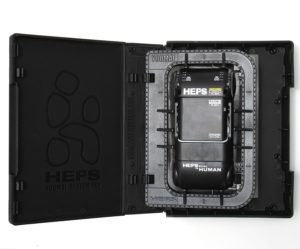 Without much effort at all, this oral sex simulation device immediately goes to work juicing your junk using a combination of manual movements and real-feel molds. The game is played by simply squeezing the outer shell to adjust the pressure derived from the "Skill Holes" along the body of the toy. We discovered that the location of the "Skill Holes" can be adjusted too, so that was new. Shit, you can even remove them completely if you'd like, but why in the hell would you like that?
It also features numerous nodules and nubs inside the textured sleeve, each made to mimic a human mouth so well that we assume the makers of this toy collaborated with a team of dentists at some point. It has little knobs on the side of the casing as well, made to allow users freedom in terms of choosing their suction level. Like a rough tug with your BJ? Twist the "Magic Rings" until the suction level you desire has been reached and voila! This shit is going to make dating obsolete.
The HEPS Fantastic Oral Sex Simulator toy features a few other things we think you should know about as well. For one, the velvety-smooth, skin-like material used is even softer than the SuperSkin material we love so much from the Fleshlight brand. The featured toy even has a tongue inside the sleeve for a truly realistic sensation. That sleeve, which is made from a temperature responsive elastomer, works in tandem with the tiny air pockets beneath the tongue to create hyper-realistic movements which mimic a great blowjob. All this high-tech shit is stuffed nicely inside a durable outer casing that uses 4 powerful magnets to hold everything in place.
This toy comes in 2 colors: black or white, as if that shit matters. It also features just enough play space for the average-sized cock – 4.5 inches of depth and 1 inch of diameter. So, if you're a bigger guy you're still S.O.L. The HEPS Fantastic is rather easy to clean though, thankfully, because it features a design that breaks down into 5 separate parts, and the case can double as a cradle for quick drying too. Not bad for around $120.
What Comes in the Box?
The box to the HEPS Fantastic Oral Sex Simulator is rather plain and not something we would suggest giving as a gift. On the other hand, it was nice that to have everything we needed in one place instead of having to buy spare parts, power docks, and accessories. What you get for the money is quite fair:
The HEPS Fantastic Oral Sex Simulator (of course)
An instruction manual
That's it. The power is derived from the muscle in your arm and wrist, so it might be a good idea to do a few push-ups before you begin. It's hard to stop once you get going, and you'll have nobody to be mad at but yourself. In other words: you're gonna "feel the burn" whether you like it or not.
What It Feels Like
Speaking of feeling shit, we wanted to try our hand at describing the sensations given by the HEPS Fantastic. Although there is a clear-cut difference between getting an actual blowjob and giving a self-driven handy with help, this toy certainly provides more pleasure than a clenched palm ever could. We quickly became big fans of the material used since it was far less tacky than the shit we're used to. Additionally, the sheer perfection of the texture on the inside of the sleeve was noteworthy to say the least. If they ever strap a motor onto this son of a bitch, the big boys of the sex toy industry will have their work cut out for them.
Our Cheers and Jeers
You know damn well that we can't go one entire sex toy review without having something shitty to say about the product in question. The HEPS Fantastic Oral Sex Simulator is no exception that rule by any stretch of the imagination. Although there were plenty of things we liked about it, there were just as many qualms we had with the overall design. Let's cut to the chase:
PROS
Virtual Reality – The texture of the sleeve is so realistic that we now love it more than any of the other materials we've felt. No joke.
The Devil Is in the Details – We've never seen a texture patterning that so closely mimics human anatomy. God might have some competition. There, we said it.
Safety First, Kids – The material is completely skin safe, featuring no latex or phthalates whatsoever.
Dive, Dodge, Dip, Duck, Dodge – This bastard, in all its manually powered glory, can be fully submerged in all types of water without losing a single ounce of its appeal.
Two Pump Chump – The HEPS Fantastic does a good job at getting you to the point of no return rather quickly due to the sheer variety of sensations. Good for guys with endurance issues; practice makes perfect!

CONS
Work It – We felt as though operating the HEPS required just a tad bit too much work, especially considering that the main appeal of a good blowjob is to just lay back and receive it.
The Minimalist Approach – If it weren't for the detailed texture of the sleeve, this toy would be nothing more than an expensive paperweight.
Flip Me Off – The little tongue on the inside tends to flip and fold at the wrong time. It's a double-edged sword though because, without it, the internal sleeve would just be a couple of ridges and a knob or two.
Where's Waldo? – The durable case might double as a stand for cleaning and drying, but we still don't know where to store this thing when it's not in use. Would it kill these fuckers to include a storage case of some sort?
Horse Dick Hatred – The "cocksuckers" obviously don't believe that horse-cock having motherfuckers need love too. We can't wait for the new and improved version that is (hopefully) bigger and better.
WHERE TO BUY HEPS FANTASTIC ORAL SEX SIMULATOR ONLINE:
LOVEHONEY (BEST PRICE & FASTEST DELIVERY)
CLICK THE BUTTON TO REVEAL A SPECIAL 15% HEPS FANTASTIC DISCOUNT CODE:
The Final Verdict
The HEPS Fantastic Oral Sex Simulator may have some of the best material and texturing we've ever felt, but it's still a small, manually-powered, glorified hand-job machine and not without design flaw. Like we said: it would be nice for it to be more accommodating to men with larger dicks, and it wouldn't hurt to add a motor in there for when our arms begin to hurt. Overall, we'd say this toy deserves a 7.5 out of 10, and that's just because we're lazy asses who don't like doing any work for a nut. As an alternative, you may also check out other sex toys here.
Despite the fact that John James is quite the character, there is one thing he has in common with everyone else: he likes a high quality sex toy just as much as the next guy.
Noticing that there were no legitimate websites out there reviewing all the amazing synthetic vaginas on the market, John James set out to do something about it.
After all, it is painfully obvious that today's men really need to know more about their options.