Our boss came into the break room the other day holding this big, round synthetic ass and it got our attention immediately. Accustomed to fucking hand-held sex toys, our team was more than a little eager to bust a nut inside a fake butt. The question was whether it would be worth our time (or your money), so we put it to the test repeatedly – perfecting our stroke and our approach to the point where we were getting the best that the product could offer. Here is what we found out.
What Is The Pipedream Extreme Fuck Me Silly?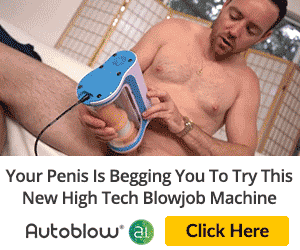 This thing is a monster of a sex toy, so be prepared when picking it up. What it lacks in realism it makes up for in sheer girth, weighing in at about 7 kilograms (for our American friends, that's roughly 15 pounds). When our boss slammed these voluptuous ladies on our desks we thought we were sampling the wares of a brand's entire lineup. It turns out we were merely assigned to fuck a single toy. And so much for discretion with this ginormous box decorated with the words "Fuck my big black ass" across the front. We can see the jealous wives and girlfriends of the world joining hands in protest as we speak.
Other than the over-the-top labeling, the Pipedream Extreme Fuck Me Silly Male Masturbator is a simple sex toy shaped like the lower half of a woman that's hotter than any of ours. Tight, taunt, and never a tease, the fuckable vagina and anus are highlighted by a supple and (somewhat) realistic-feeling material called Fanta Flesh. We won't be throwing our ladies out on the streets just yet, though. We liked the sensations provided by the toy's dual canals, but that doesn't mean we're ready to let go of our favorites either.
PIPEDREAM EXTREME FUCK ME SILLY PROMOTIONAL VIDEO
CHECK THE PRICE AND CUSTOMER REVIEWS ON LOVEHONEY
The Main Features Of The Pipedream Fuck Me Silly Mega Masturbator

The Fuck Me Silly is, indeed, a real contender in the male masturbator market. This toy features two separate openings – a pussy and an asshole – which allowed us to take our pick at will. Each hole has a slightly different circumference too, although we were surprised by how similar they were to one another in both size and texture. The makers have developed distinct patterning on the internal sleeves of each canal, but there is no self-heating feature, no Oculus Rift or VR compatibility, and no vibrator whatsoever. In short, this little number is ideal for those no-frills dudes who want to get in and get out.
EXPERIENCE INTERACTIVE ENTERTAINMENT WITH YOUR FAVORITE ADULT STARS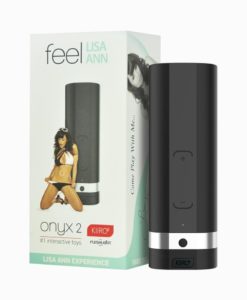 Fleshlight/Kiiroo Onyx 2 Lisa Ann Experience

Experience Lisa Ann's tantric titillating tender touch!

Lisa Ann personalized box with her autograph and her signature encoded content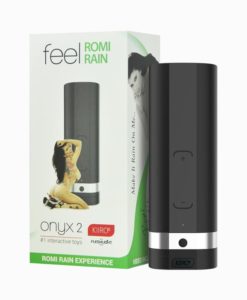 Fleshlight/Kiiroo Onyx 2 Romi Rain Experience

Make it rain on Romi Rain…

Romi Rain personalized box with her autograph and her signature encoded content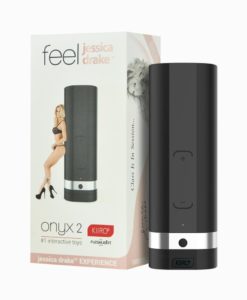 Fleshlight/Kiiroo Onyx 2 Jessica Drake™ Experience

Get nudged you over the edge into a maelstrom of orgasmic ecstasy

jessica drake™ personalized box with her autograph and her signature encoded content
The main features worth mentioning are few due to the relatively uncomplicated nature of the product. Aside from the synthetic material and the durability of the toy itself, the Pipedream Extreme Fuck Me Silly is nothing short of an expensive visual aid that can be customized based on color. Costing the average consumer nearly $700 is one thing, but being little more than a heavy set of fuck holes for that price is another. Do we sound too harsh here? Does it help that we gave her cab fare in the morning?
What's Comes in the Box?
The packaging is about as clear-cut as the product. No special features and no attractive branding.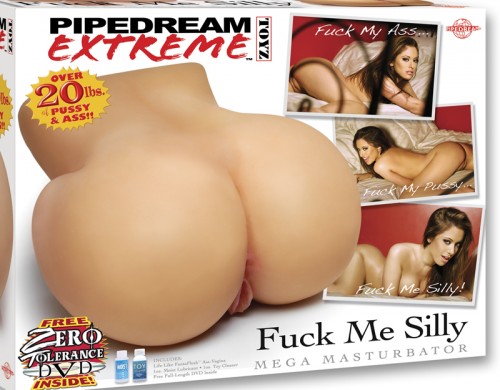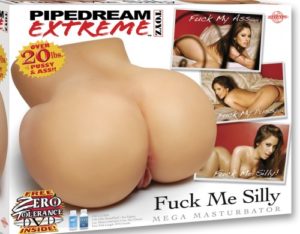 Unless you like enormous B-grade porn pictures and cursive neon fonts, we suggest selecting the "gift wrapping" option when you buy it. Besides with the fuck toy itself, the box was filled with packing peanuts and paperwork, and buried deep inside we discovered some small bottles that looked useful: lube, toy cleaning solution, and renewal powder. We just sat those things aside and began setting up our booty boudoir; it was obvious this was going to be quick and painless. Man, the makers of the Pipedream Extreme Fuck Me Silly are all about efficiency, aren't they? We can appreciate that.
What It Feels Like
Keep in mind that the simplicity of this product has nothing to do with the pleasure we experienced while we were balls deep in it. We can't help but be a little bias to the toys that made our toes tingle, and this is one of them. While the internal canals are not as tight as we would have liked them to be, they did provide a nice, solid grip on our junk from the base to the shaft. With enough space to cram a 7-inch dick, the Fuck Me Silly was an ideal fit for almost every man on the team. Simply put: banging the Pipedream Extreme Fuck Me Silly reminded us of pounding our wives' broken-in pussies without the request for a cup of water afterwards.
Our Cheers and Jeers
You should know by now that our team has a problem with damn near everything. Is it too much to ask for a perfect pussy? This toy we review today is nowhere close, but it has some redeeming qualities for sure. Let's have a look:
PROS
PLEASANTLY SURPRISED: It offers two separate canals, so we would pull out and slide it into her ass without having to apologize afterwards.
POUND IT, BRO: It weighs enough to take it like a champ – for a while at least. Some of us fuck like animals.
FEELING THINGS OUT: The Fanta Flesh material wasn't the best but we stopped noticing that once we slid our curious cocks into her curvy cavern.
MAKE THE MOST OF IT: The box includes all the supplies needed to enjoy and maintain the toy for quite some time.
BALLIN' ON A BUDGET: It is an affordable substitute for higher-end models.
COUSHIN FOR THE PUSHIN': Its springy material felt great against our crotch and balls as we slapped it and tapped it to the rhythm of our blows.
DIP IT. DIP IT REAL GOOD: It can be fully submersed in water without sustaining the slightest bit of damage.
ADAPT TO THE WILD: The material lining the canals quickly adjusts to match your body temperature.
CONS
OVERSIMPLIFICATION: Not as high-tech or sensational as the Pornhub Twerking Butt Deluxe, which is the only thing comparable to the Pipedream Extreme Fuck Me Silly.
FAKE AS HELL: The Fanta Flesh material is no match for CyberSkin (and doesn't even come close to SuperSkin if we're completely honest here).
BOLT IT DOWN: It sometimes scoots across the table or bed when things get hot and heavy, so its weight doesn't really matter too much when all is said and done.
HOPE YOU HAVE A FAT DICK (NOT REALLY): The vaginal and anal canals do not feel as tight as some of the other toys we've sexually harassed, and we have average-sized dongs.
THE SOUNDS OF SEX: The toy's core is made from a type of foam, which produced a weird vacuum-like sound when we thrusted down hard.
DIRTY HABITS: The openings connect to a single chamber with no exit, which makes cleaning a pain in the ass (no pun intended).
YOU MIGHT ALSO BE INTERESTED IN: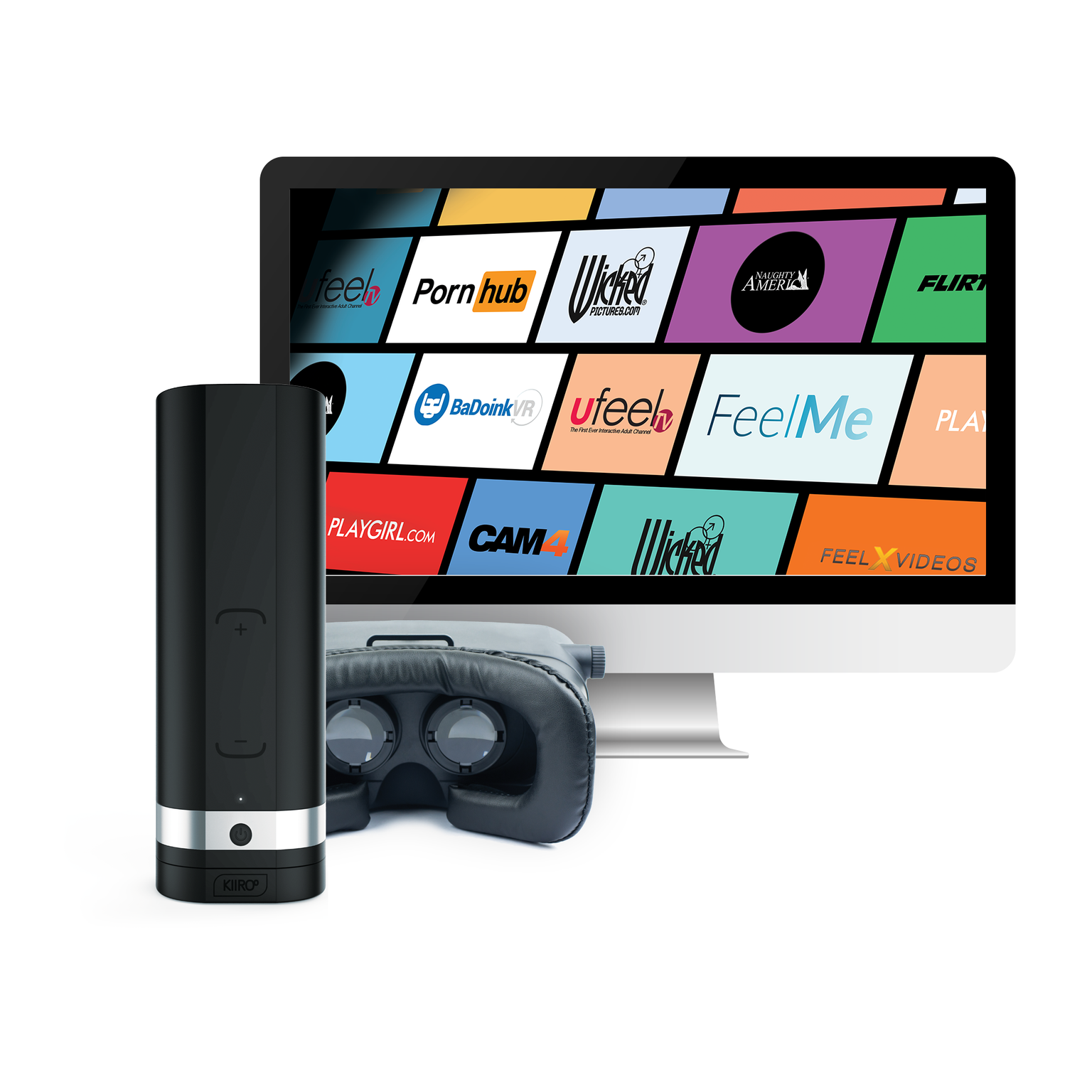 Fleshlight/Kiiroo Onyx 2

Handsfree Electric Device

Enhanced by a Video Chat platform and Virtual Reality Porn

Fleshlight™ Superskin™ material (Feels great)

Discreet and wireless design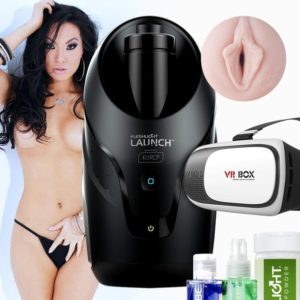 Fleshlight/Kiiroo Launch

Compatible with standard size Fleshlight toys

Automatic, handsfree, portable device

Sleek, discreet design

Mind melting, close to real, virtual reality sex simulation content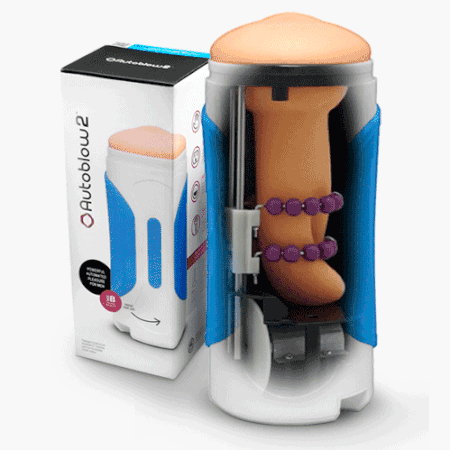 Autoblow 2

Hands Free Robotic Blowjob Toy

Does not need batteries

Uses interchangeable sleeves

Robust construction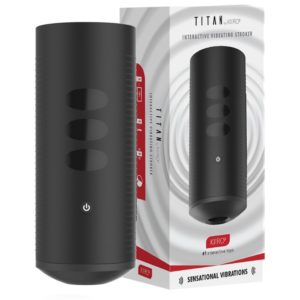 Kiiroo Titan

Designed to boost your stamina and maximize your endurance in the bedroom.(Explosive orgasms!)

9 vibrating motors

Super-quiet, for when discretion is needed

Connects to interactive content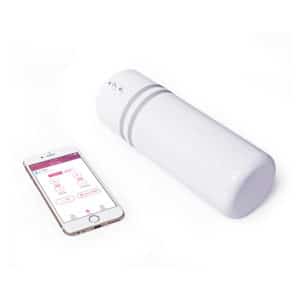 Lovense Max

Hands Free Automatic Male Masturbator

Discreet Appearance

Vibrates and contracts

Rechargeable
Nobody said this fuck toy wasn't worth the number on the price tag. Having more than a handheld jerkoff machine is a real treat, but there's a reason men have been doing it the same way for many years. There's nothing quite like a good, old-fashioned nut, we're just trying to help you find the right butt.
WHERE TO BUY FUCK ME SILLY BY PIPEDREAM EXTREME ONLINE:

LOVEHONEY.COM – BEST PRICE AND FASTEST DELIVERY
CLICK THE BUTTON TO REVEAL A SPECIAL 15% FUCK ME SILLY DISCOUNT CODE:
The Final Verdict
We don't want to sound too forward here, but our main concern is your dick. We won't try to convince you to fuck something that's not worth your time. Don't your friends do that to you enough? And since we're being honest here, we must say that the Pipedream Fuck Me Silly Male Masturbator is, for the most part, worth the money.
It is not going to vibrate your tensions away, and if you want to visualize yourself fucking someone specific, you'll have to set up porn on the DVD player like the rest of us. Also, some of us thought it smelled like shit when we opened the box. However, those newbies have since been educated on the fact that most fake pussies have a distinct chemical odor initially, and we encouraged them to get out there and fuck that virgin smell away. We suggest you do the same.
You can purchase Pipedream Extreme "Fuck me silly" or find more information on it at lovehoney.com which is the largest sex toys retailer in the world and can offer you the best price on the internet.
Despite the fact that John James is quite the character, there is one thing he has in common with everyone else: he likes a high quality sex toy just as much as the next guy.
Noticing that there were no legitimate websites out there reviewing all the amazing synthetic vaginas on the market, John James set out to do something about it.
After all, it is painfully obvious that today's men really need to know more about their options.