We have been flying first class on the male masturbator airlines for quite some time now, yet it has been difficult to find an excuse to look out the window.


Taboo tourists or not, we've discovered that most things on the sex oy market are simply counterfeits of the same things – copies of the greats, masquerading under the radar of cheap price tags. Perhaps that's one of the reasons we like to review products from the Fleshlight lineup. Their shit is always first class, always effective, and always original. You know what they say: Imitation is the sincerest form of flattery.
And while the guys at Fleshlight might not do everything perfectly, their sex toys usually make us jizz in our pants just thinking about them. Take the new Flight Aviator for instance. We got the chance to try this bad boy out for ourselves and we've already booked our next flight, if you know what we mean. This thing brings a whole new meaning to the oxymoron: "discrete voyeurism." Its revolutionary design combined with its already impressive manufacturing make it worthy of a few words from us, that's for damn sure.
What Is the Fleshlight Flight Aviator?
So, there's all this hype about some new addition to the Fleshlight male masturbator collection, but why?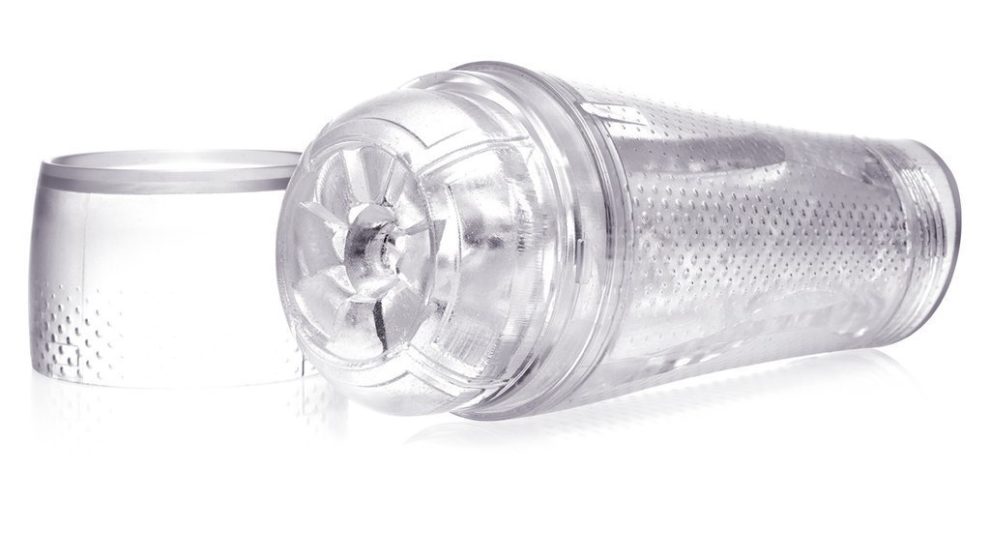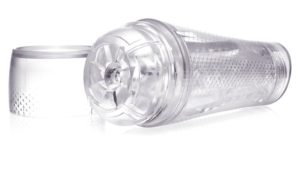 If the Fleshlight brand is already a household name, what's the use in all the fuss? Well apparently, the manufacturers make a habit of listening to their customers because they've created the new Flight Aviator model for men who want to pleasure themselves while maintaining some of their dignity. It's not that the traditional Fleshlight design isn't amazing; it is. It's just that the thing is so fucking enormous, and not all dudes are into that shit.
Listen, we all have nosey neighbors, roommates, and friends, but that doesn't mean we can't still keep some of our secrets to ourselves. And while the well-known Fleshlight does a good job of pretending to be a typical industrial flashlight, its fame has made it somewhat obvious what's really laying on the table of some of the more perverted homes across the globe. Enter: the much smaller and more discrete Flight Aviator. If it's size that matters most, then this toy is redefining what it means to be big.
The Main Features
Fleshlight is already the number one selling male sex toy brand on the market, so most of their products' bells and whistles are well-known.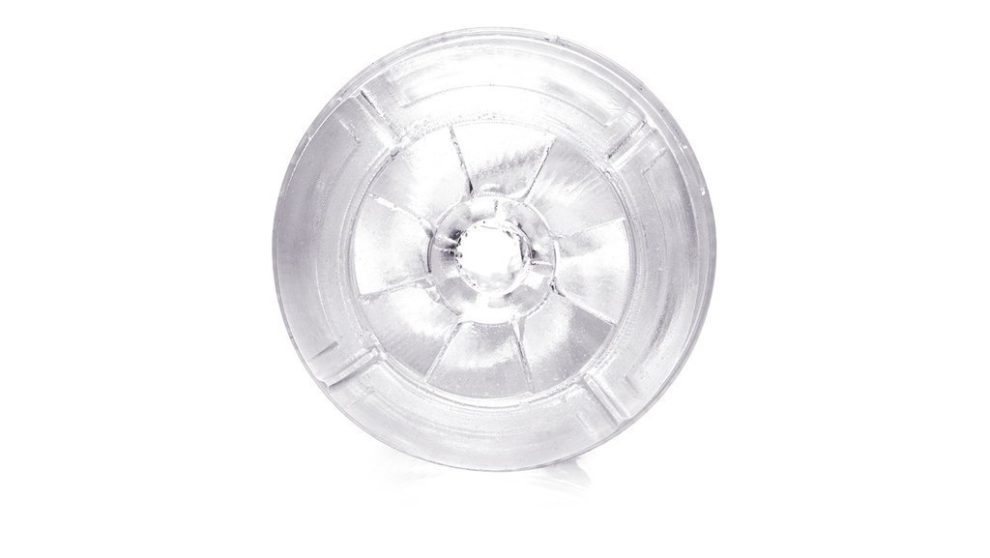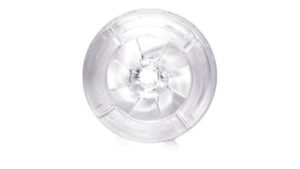 The ultra-swanky SuperSkin material is of course utilized in the Flight Aviator like all the other toys, but the Flight Aviator has a few features that make it truly unique. Aside from its reduced size and voyeuristically-friendly color, this toy also offers a brand-new sensation that has full-grown men falling to their knees.
But we want to focus on the new compact design for just a moment, is that alright? You see, typical Fleshlights are about 9 inches long with an average of 8 inches in insertable length. The Flight Aviator, however, is only 8 inches long and has an insertable length of just 6 inches. While that may seem like a downgrade to men with massive cocks or for those who need their entire dick swallowed up to get off, the updated aerodynamic design is good news for dudes who like the heads of their penis played with regardless of where they are.
The Flight Aviator also features that killer hyper-realistic feel provided by the brand's patented sleeve material and one-of-a-kind patterning. We loved the little bumpy fingers that tickled our dicks, and noticed immediately how different the texture was from the rest of the Fleshlight lineup. We honestly don't know how they keep coming up with this shit. And to top it off, the whole damn thing is clear, so if you're the type of guy who likes a front row seat to the action, then the Flight Aviator is your first-class ticket to a fantastic fuck.
NOTE: The Fleshlight brand actually introduced 3 new male masturbator toys to the Flight crew. Besides the Aviator, there are the Pilot and Instructor to choose from. For the purposes of this review, however, we are concentrating on the Aviator model only.

What Comes in the Box?
We are relatively familiar with what typically comes inside a Fleshlight toy box, but we wanted to rip this one open and check just to be sure we weren't missing anything. It turns out, what's inside is pretty standard for the brand. For a toy that costs about half as much as its brothers (with a price tag of just $50), we all agree that buyers get their money's worth for sure.
Nestled inside a rather commercial-looking container are the following items:
A smaller, more discrete case than the original (it even weighs less)
A clear sleeve with Aviator-specific patterning
A Fleshlight shower mount (what?!)
An instruction manual with tips about care and maintenance
We'll admit that we were a bit surprised by the lack of lubricant sample that we've grown so accustomed to from the Fleshlight brand. The SuperSkin material is the shit, but it's not magical and fucking this thing without lube will rip the skin off your dick. Where's the free shit, Fleshlight? You know we're gonna tell on you!
The redeeming factor is the included shower mount, but there's a catch to that too. You have to spring for the additional Flight Adapter if you want to use your Aviator in the bath or shower, so don't get too excited about the low cost of this thing just yet. So far, we're in the hole for the toy itself, some water-based lubrication, and an adapter so we can fuck it in more places than our dirty bedrooms.
What It Feels Like
Thanks to the unique texture patterning along the inside of the sleeve, the Aviator felt like a wet dream's wet dream.

The sleek chamber is tight as fuck, and it features these awesome little pleasure rings all the way up and down that give an extra tickle to your dick right as its recovering from your thrust. And while the entire penis isn't always inserted, the intensity of the texture and smoothness of the flesh-like material more than make up for that.
Our Cheers and Jeers
So far, it may seem like we're the ones selling the new Fleshlight Flight Aviator because of all the good things we've had to say, but the truth is that we could give a shit less whether the brand sells another unit or not. We're here strictly for the people (you), so we don't fuck around when it comes to giving our honest opinion. And, just like everything else we've ever reviewed; the Aviator was not found flawless.
PROS
Blow on the Go – The new sleek and slender design is much better for traveling, especially by plane or with others who don't know about your filthy habits.
Handy Dandy – Because of the slender, ergonomic case, holding this bad boy while you thrust is easier than ever.
Float Like a Feather, Sting Like a Bee – This toy is super lightweight, but that doesn't impact its intensity whatsoever.
The Price Is Right – The base cost of the Flight Aviator is just fifty bucks – the price of a halfway decent suck-and-fuck, one time. Save money, fuck smarter.
Takes a Licking, Keeps on Ticking – Despite its smaller design and lightweight case, the famously high Fleshlight manufacturing standards are still ever-present.
Rash Free Rough-Housing – The skin-safe SuperSkin material is hypoallergenic and completely free of all latex and/or phthalates. You'll have to blame that rash on something else.
Slip and Slide – It seems like the manufacturer added a few extra bumps and pleasure rings to make up for the shortened size. All we can say is "Thanks!"
Say Cheese! – The clear plastic case and see-through sleeve make your dick photo-ready the entire time.
CONS
Short and Sweet – The smaller design makes for a shorter chamber, which may or may not be suitable for the well-endowed dudes among us.
No Stow and Go – Because there is no included carrying case or even a storage container, you'll be forced to use the box it came in or get creative. Good luck!
On Your Own – You'll want to tear this thing out of the box and get going immediately, but you won't be able to because you need some lube first and Fleshlight doesn't give you any.
That Costs Extra – If you want to use your Fleshlight Flight Aviator in the pool, bath, hot tub, or shower, you'll have to pay extra. How is this different than fucking an expensive whore?

The Final Verdict
Honestly, the difference between banging a costly hooker and spewing your load into the new Fleshlight Flight Aviator is huge. This toy is revolutionary in two ways: its compact size and it's clear, voyeur-friendly sleeve. We can't really complain about the size, since the whole point is to be smaller and more discrete. It looks like you horse-cocks out there can finally take a back seat. Overall, we couldn't ask for much more in a handheld male masturbator, so we give this bad boy a 9 out of 10 and leave it at that.
Despite the fact that John James is quite the character, there is one thing he has in common with everyone else: he likes a high quality sex toy just as much as the next guy.
Noticing that there were no legitimate websites out there reviewing all the amazing synthetic vaginas on the market, John James set out to do something about it.
After all, it is painfully obvious that today's men really need to know more about their options.