As self-proclaimed sexual experts, we know that a good cock ring can make shit a lot more interesting in the bedroom.


Cock rings have been around for quite some time, and by that we mean human males have been strapping restrictive loops around their dicks since the beginning of time. The reason is clear: well-made cock rings can elongate the sexual experience and improve sensations for everyone involved.
Fast forward a few thousand years and you get modern versions of the same thing, only this time the best cock rings are made from skin-safe materials and contain numerous high-tech options that make the whole experience a futuristic fuck fest. Enter: The We-Vibe Verge App Controlled Vibrating Cock Ring with Perineum Massager. We got a chance to test this sucker out for ourselves, and here is what we thought.
What Is the We-Vibe Verge App Controlled Vibrating Cock Ring?
What is this toy besides a mouthful to say? Well, it's just what the name suggests: a vibrating cock ring that can be controlled by an app on your smart phone.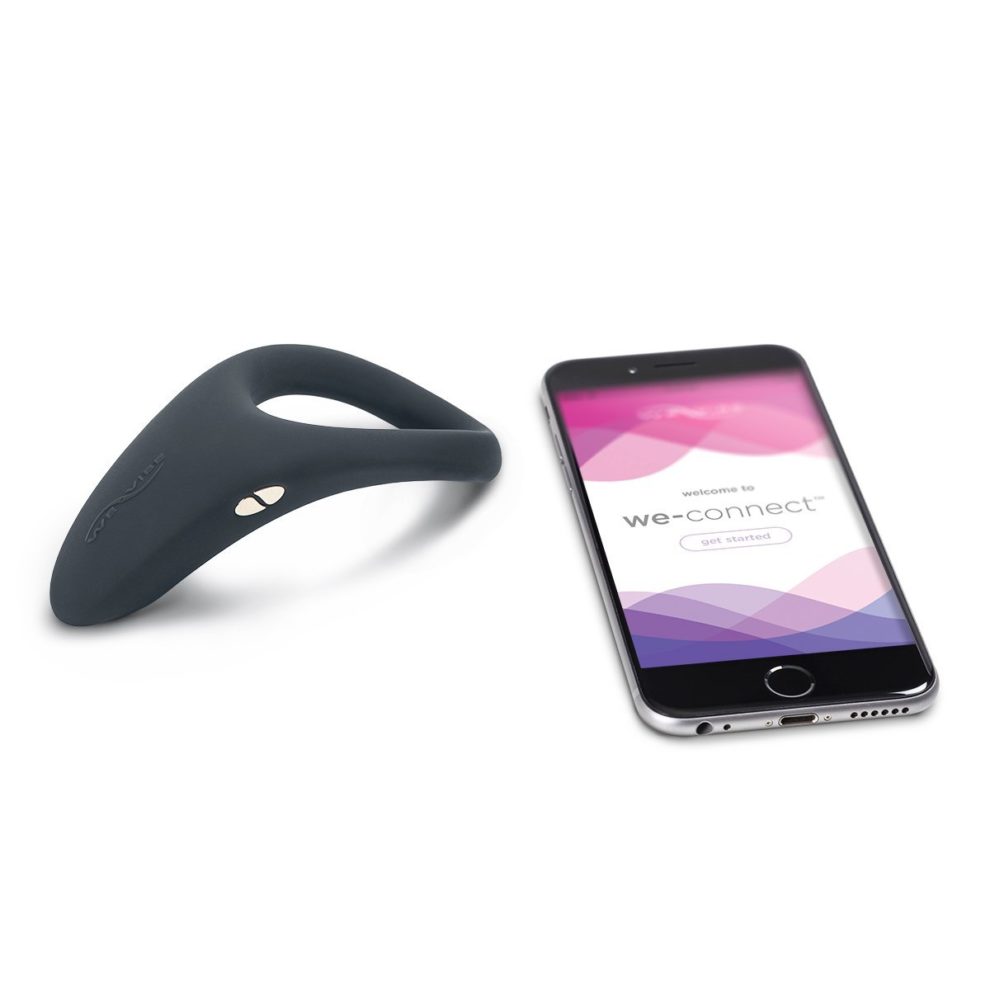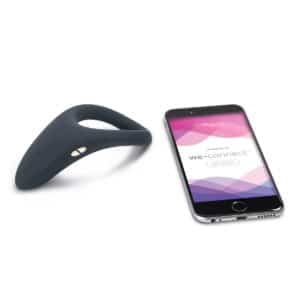 And although the average customer gives it 4 out of 5 stars, we're aware that the typical review is bullshit so we've decided to give it to you straight. The main difference between this toy and all other cock rings on the market is that it's compatible with modern technology. In other words, it's designed to make your dick shout, "Beam me up, Scotty."
The We-Vibe is named as such because it allows for singular or partner play, depending on how you use it. Controlled via remote (a.k.a. an app on your iPhone or Android device), individuals and partners can enjoy hands-free pleasure in a discrete manner by selecting various settings on the app. Without the technological boost, however, the We-Vibe is little more than the average vibrating cock ring made from stretchy silicone.
On the bright side, we did notice that the We-Vibe has several unique features that sort of place this toy above the competition. It didn't hurt that the entire contraption was only $120, minus the smart device and data plan of course. Easy on the pocketbook and safe on the jewels: we like that shit.
The Main Features
This thing is more than just a little plastic ring you slap around your dick to keep you from cumming.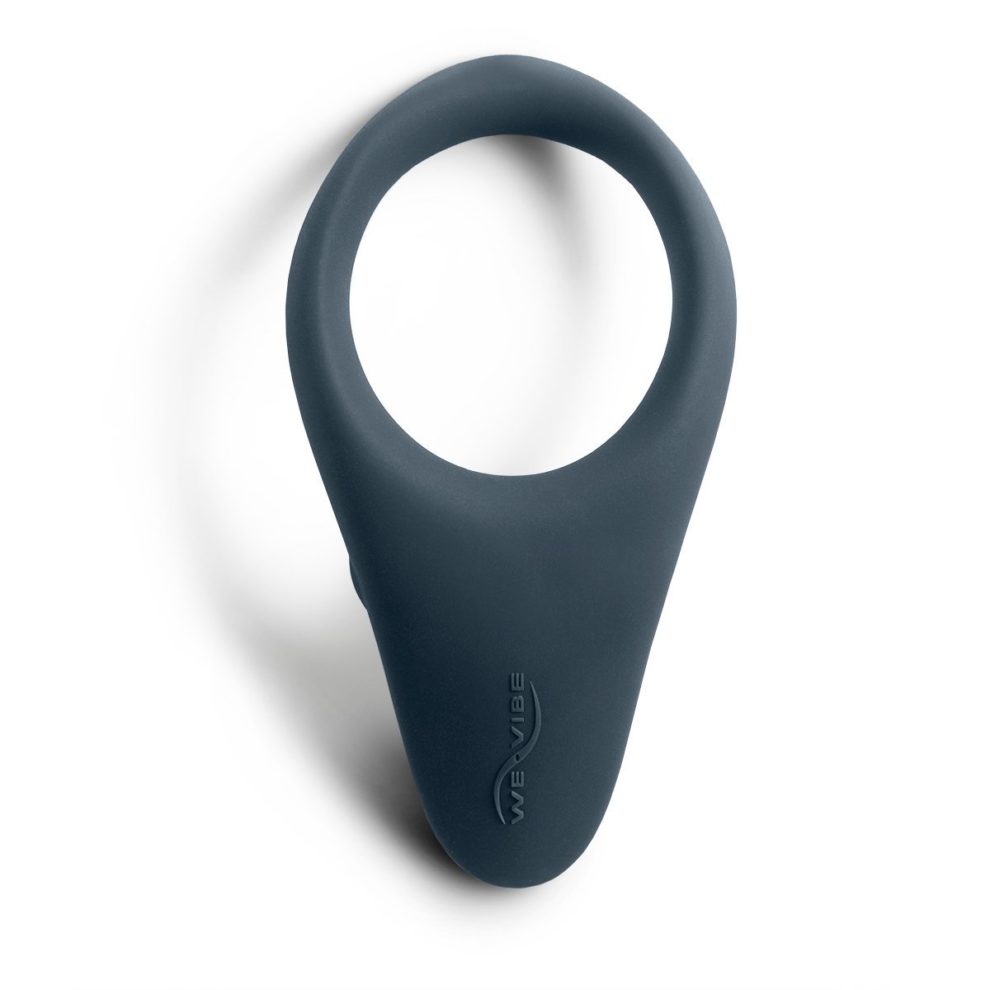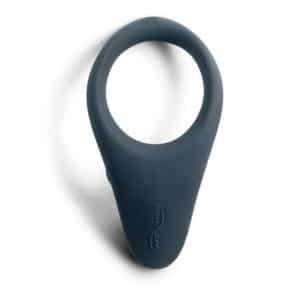 In fact, it's designed to accomplish just the opposite. The We-Vibe features an ergonomic pendulum-shaped body that is comprised of super-stretchy skin-safe silicone (as you would expect). The shit is beyond smooth, so we didn't experience any skin pulling or snagging along the way. Additionally, this toy's unique shape curves and bends to rest gently on the hyper-sensitive perineum. Once turned on, the 10 different vibratory settings can be quickly explored using the single button on the device itself or via the app for long distance deprivation.
The singular button featured on the side of the ring is perfectly placed for easy access by you or a partner. What's more is that the material from which the toy is made kept it from slipping and sliding as we found our ideal position. And since the makers of the We-Vibe thought of everything, the toy is waterproof and rechargeable using an included USB cable, meaning it can go on a worry-free vacation with us at any time. Ships ahoy, bitches!
EXPERIENCE INTERACTIVE ENTERTAINMENT WITH YOUR FAVORITE ADULT STARS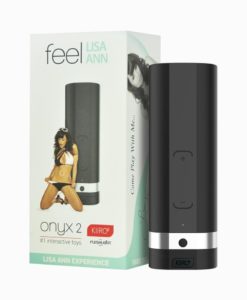 Fleshlight/Kiiroo Onyx 2 Lisa Ann Experience

Experience Lisa Ann's tantric titillating tender touch!

Lisa Ann personalized box with her autograph and her signature encoded content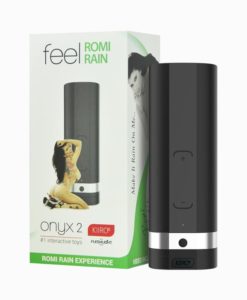 Fleshlight/Kiiroo Onyx 2 Romi Rain Experience

Make it rain on Romi Rain…

Romi Rain personalized box with her autograph and her signature encoded content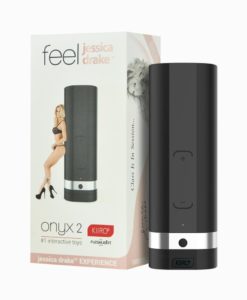 Fleshlight/Kiiroo Onyx 2 Jessica Drake™ Experience

Get nudged you over the edge into a maelstrom of orgasmic ecstasy

jessica drake™ personalized box with her autograph and her signature encoded content
What Comes in the Box?
Unfortunately, the box in which the We-Vibe came was not the most impressive thing we've ever seen. Commercial-looking and relatively plain, the box luckily contained everything we needed to get off immediately (with or without a lover). After tearing open the package (which has a cute little carrying handle on it), we made our notes. This is what we found inside: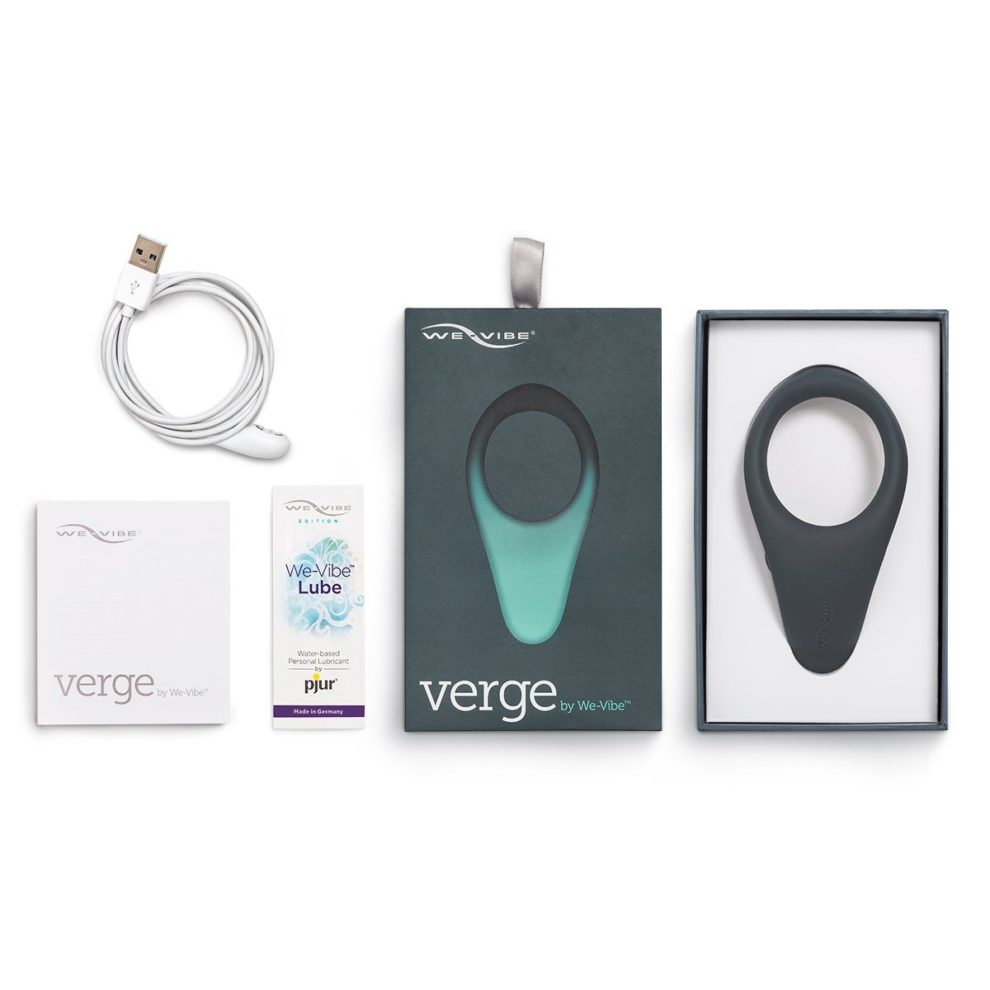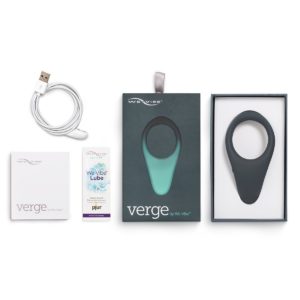 The We-Vibe Verge App Controlled Vibrating Cock Ring with Perineum Massager (of course)
A magnetic USB charging cable
An instruction manual
Yes, that's all you get for the money, but that's also all you need. We didn't find any lube or toy cleaner samples inside though, so that was a bummer. Maybe we'll have better luck next time (hint, hint).
What It Feels Like
If you've never tried out a vibrating cock ring before, then you've made our job of describing this shit extremely difficult.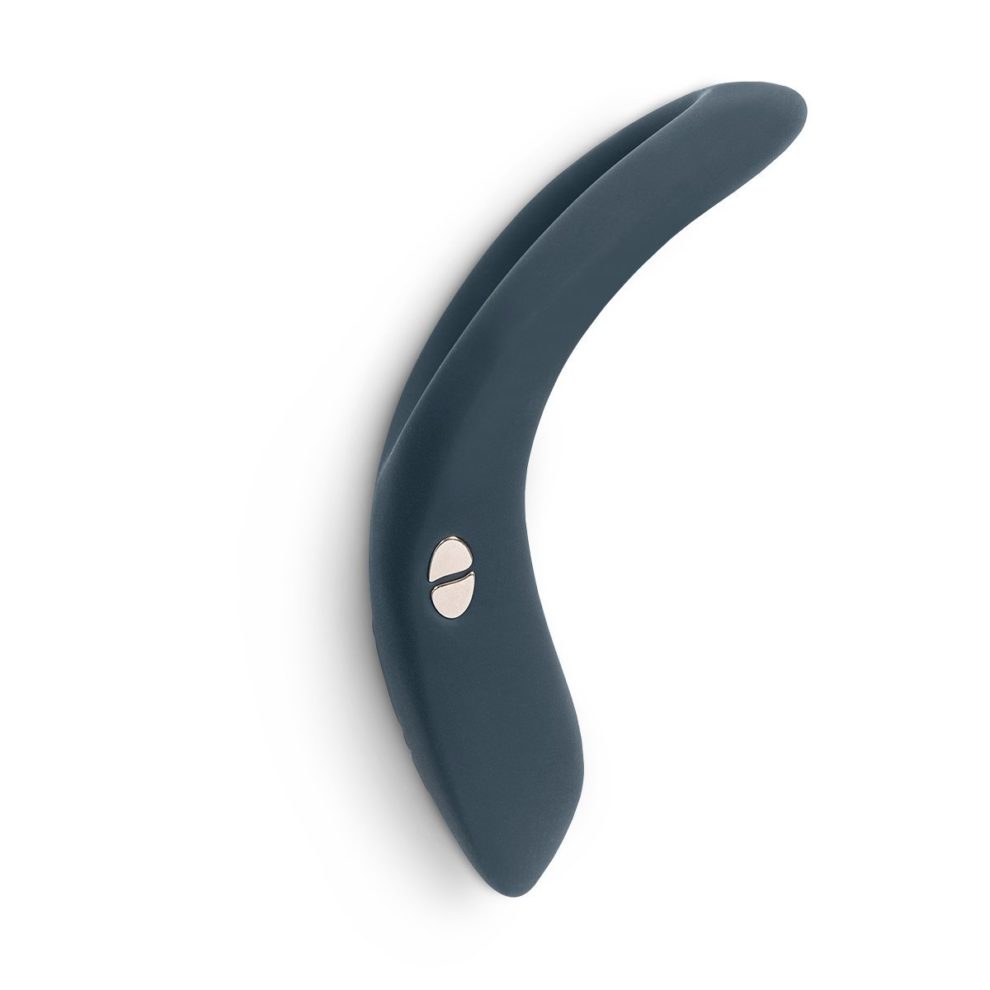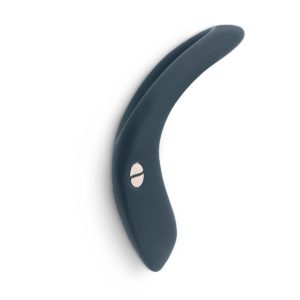 If you have, then listen up. The We-Vibe feels like a smoothest hum-job we've ever received, with vibes that are powerful enough to keep our attention yet don't feel like a gaggle of angry bees on our dick. Like all things in life and love-making, it's all about balance.
And speaking of balance, the weight distribution of the We-Vibe is impressive. This toy is surprisingly lightweight but feels as dense as a dying sun. Also, the maximum stretch diameter is a generous 2.5 inches around, meaning it feels perfectly snug for our well-endowed brothers too. NOTE: We suggest using a little lube to slide it on or else your shaft will feel like a hot slide in the summer sun. Ouch!
CLICK HERE TO CHECK THE BEST PRICE ON THE INTERNET
Our Cheers and Jeers
Cock rings are the double-edged sword of the sex toy world.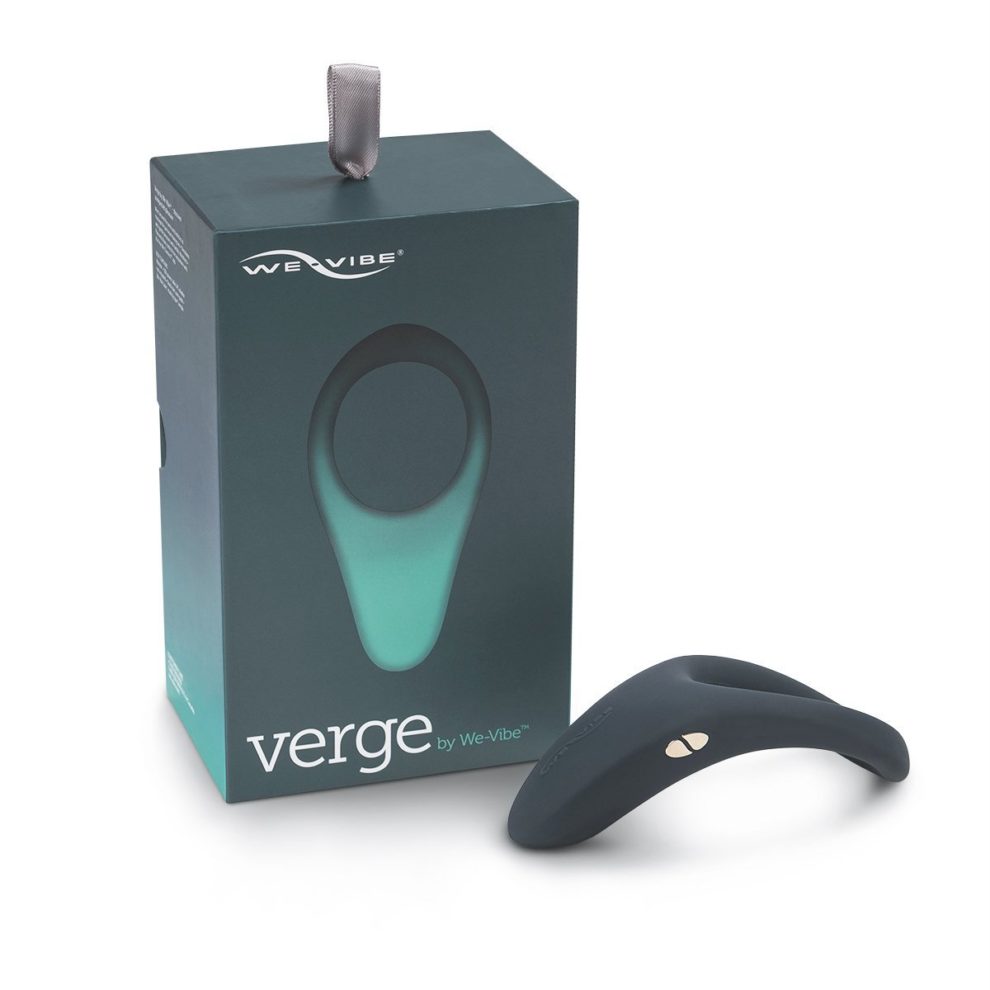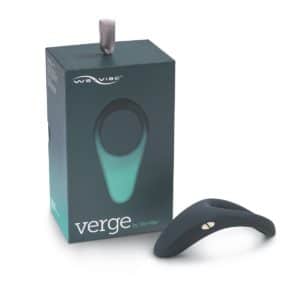 Well-made ones can be the source of serious pleasure when used properly, but shitty ones can make your dick feel like it's being choked to death by a vengeful ex. Luckily for the makers of the We-Vibe, we thought it was a toy that landed somewhere right down the middle of the spectrum.
Now, that's not to say we didn't have a few qualms with the overall design. Even the tech part of the shebang could use some work, but that's always the case with these revolutionary sex toys. In case you were wondering where we stand on the matter, allow us to break it down for you:
PROS
Stretch Armstrong – The minimum diameter is a humble 2 inches, with a max stretch potential of a half inch. We got it to go a little bigger, but don't try that at home.
Give It a 10 – There are 10 different vibe settings on this thing, so getting bored with the options is not an easy accomplishment unless you have a piece of shit partner.
Double Your Pleasure – The little flap that massages the perineum is exactly what the doctor ordered if, in fact, that doctor knew what made us jizz extra hard.
Get It Wet – We took our toy to the showers with us and everything was fine. We just suggest keeping your phones out of the water because the makers of the We-Vibe ain't got shit to do with that.
Over and Over Again – Since the We-Vibe is rechargeable and only take about an hour to get back in the game, using it over and over again is no problem at all.
No Road Rash – The We-Vibe is made from 100% latex and phthalate-free material, so those bumps on your dick are from something else (and we're telling everybody).
Priced to Sell – As one of the more affordable vibrating cock rings on the market, the only extra cost associated with this toy is the phone/data plan used for the app and you probably already pay for that shit anyway.

CONS
Stop the Press – We DO NOT suggest trying to put this bad boy on while having a raging boner; it will not work out well for you. Because of the tight squeeze, you won't have much luck.
Time Is of the Essence – Although it only takes about an hour to charge, the manufacturer suggests only using the toy for about 30 minutes at a time. What the fuck is that shit?
Is This Thing On? – Speaking of tight squeezes, even our average-sized staff members spent 10 minutes trying to roll the We-Vibe onto their flaccid penises. You might want to clear your schedule or buy stock in a good water-based lube.
Macho Man – Due to the elastic yet dense material used, stretching this toy requires a little muscle and a lot of finesse. It's a good thing we work out.
Breaking Up Is Hard to Do – The app is wonderful, but the connectivity issues we experienced were downright irritating. Can we get someone from tech support to look into this please?
Hans Solo – Although the We-Vibe can be used solo, it's sort of depressing to do so considering half the appeal of this toy is the fact that it's compatible with a smart phone app.
WHERE TO BUY WE-VIBE VERGE:
LOVEHONEY (BEST PRICE ON THE INTERNET)
CLICK THE BUTTON TO REVEAL A SPECIAL 15% WE-VIBE VERGE DISCOUNT CODE:
The Final Verdict
We've got a fever, and the only prescription is more cock rings. Our appetites have only been piqued by the We-Vibe Verge App Controlled Vibrating Cock Ring with Perineum Massager. Now we must move on and see what else is out there, or at the very least beg the makers of this toy to throw in some lube and work on the connectivity issues regarding the app. Overall, we'll give the We-Vibe an 8 out 10 because we're nice like that. Don't get it twisted though; we fully expect to see some design improvements in the near future (or else). You can find more information or get the best price at the official Lovehoney website.
Despite the fact that John James is quite the character, there is one thing he has in common with everyone else: he likes a high quality sex toy just as much as the next guy.
Noticing that there were no legitimate websites out there reviewing all the amazing synthetic vaginas on the market, John James set out to do something about it.
After all, it is painfully obvious that today's men really need to know more about their options.