Our team loves a good sex toy, but after a while they all seem the same. We told our boss this and he immediately had a solution: give us another one to try, and see if we still have the same opinion when we're done.


That guy is a real asshole.
Meanwhile, we all got handed the new LELO Oden 2, a new and improved version of the original LELO Oden 1. We took them home, wore them out, and reported back the next week with our findings. Apparently, that wasn't enough time because we got sent out for another seven days of research by our favorite slave driver. Having learned pretty much everything about this toy, we now offer you our humble (and exhausted) opinion.
What is the Oden2 by Lelo?
So, the LELO Oden 2 is this nifty little genital massager and cock ring combo that is designed for couples play. However, half of us used it by ourselves and liked it just the same. It is a two-part sex toy with a handheld remote control and an interchangeable base. Made to work in tandem with body motion and natural anal contractions, we noticed that this bad boy could keep up with the best of us.
The Main Features
The features of the LELO Oden 2 are similar to the original, but they have been beefed up to provide more sexual satisfaction for everyone involved.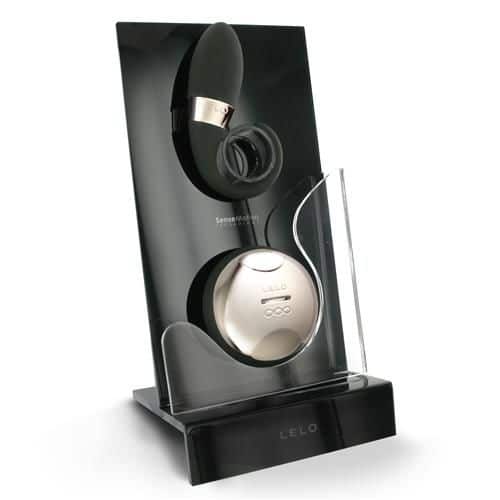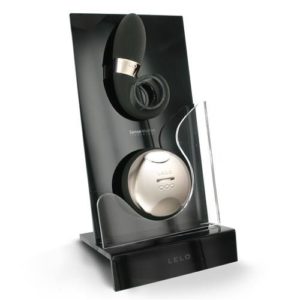 As such, the toy has a boatload of settings, including a special mode that changes the vibratory function when you tilt the remote from side to side. The second mode is the one that increases or decreases the vibrations with body movement, and mode number three is where you'll find the six extra patterns to scroll through. Just like the original Ford Model-T, it comes in every color as long as it's black.
We wondered why this thing was marketed for couples until we noticed that the massager and the remote could be synched up to vibrate at the same time.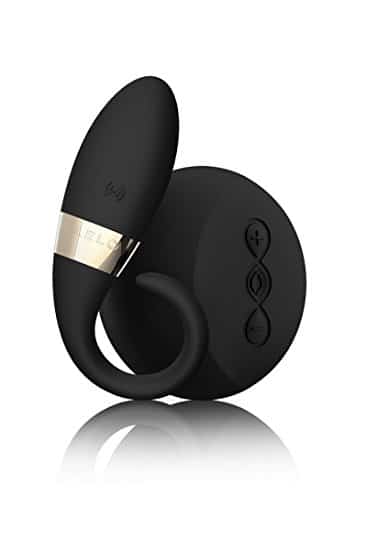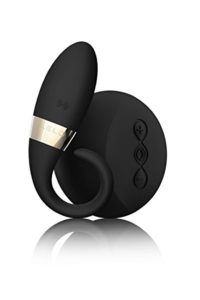 It's supposed to work flawlessly for up to 39 feet (12 meters), but we found it difficult to stray more than about 30 feet before things got screwy. Either way, we thought the best feature was the interchangeable base – prostate/pussy massager or vibrating cock ring, we got to choose (and that was harder than our dicks).
CLICK HERE TO VISIT THE OFFICIAL LELO ODEN 2 WEBSITE
What Comes in the Box?
The box is, of course, that famous swanky LELO stuff like always: black, sleek, embossed logo, all that jazz. Open it up and you'll find the following tools for your fuck fest:
The LELO Oden 2, of course
Two bases (the prostate/pussy massager and the cock ring)
A wireless remote control (that doubles as a tiny vibrator)
A battery charger
Two AAA batteries for the remote
A satin, drawstring storage pouch
The manufacturer's warranty registration card
An instruction manual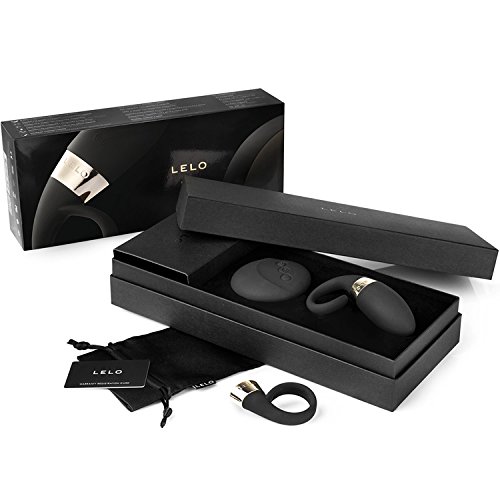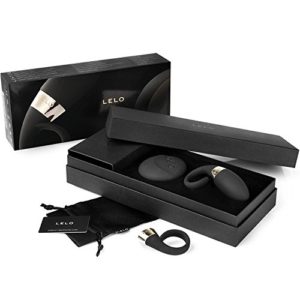 We thought we knew everything and threw out the instruction manual. We don't suggest doing that. Luckily, there's a printable PDF version available so we didn't look like complete jackasses in the bedroom.
What Does The Lelo Oden 2 Feel Like?
We'll be honest and admit that it's tough to describe how to LELO Oden 2 feels without going off on a tangent.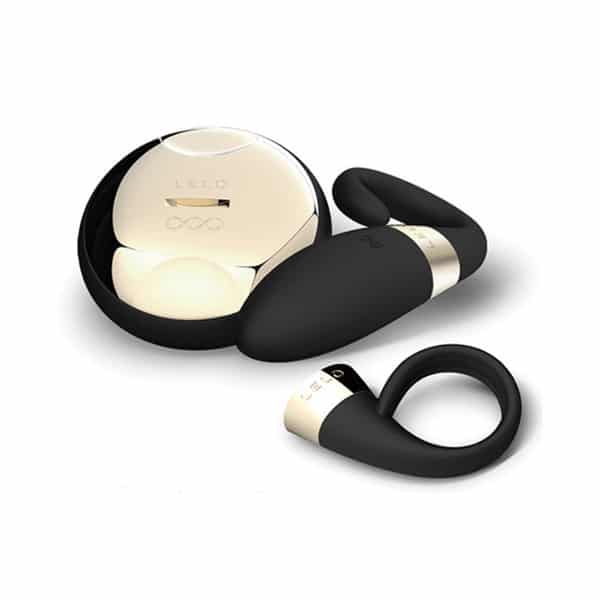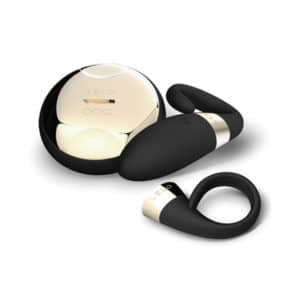 With so many different settings and functions, this dual-based vibrating prostate/pussy massager and cock ring combo is a real doozy. Overall, we'd say that it felt like every nook and cranny was getting tickled at the same time. And since the vibe functions can be synched between the base the remote, it has us doing the wave with our partner.
Our Cheers and Jeers
Don't get it twisted; the LELO Oden 2 is badass but it still has some flaws. Leave it to us to find them and narc out the manufacturer.
PROS
Hands Free Fuckery – Turn it on and get going, just don't let the remote fall into the wrong hands.
Flexibility Is Fun – The smooth, body-safe silicone is super bendable. Use your imagination.
Wetter Is Better – The entire contraption, including the remote, can go in the tub or shower without a problem.
Play the Field – The dual bases make it a comfortable and pleasurable experience for people of all shapes, sizes, and sexual appetites.
Gushing Galore – With 8 different "pleasure" settings on each of the parts, it's possible to cum until your eyes pop out with this thing.

CONS
Get It While It's Hot – The power might be impressive, but the battery lifespan could use some work. Our suggestion: use good ones.
Shitty Storage – Plan to store the toy in the box it came in. The included storage pouch will piss you off.
The Final Verdict
For about 200 bucks you could buy a pair of relatively decent sex toys for you and your partner, or you could go for this thing and kill two birds with one stone. It's not a bad deal, and we can't say the LELO Oden 2 isn't worth the money. On a scale of 1 to 10, we're giving this fucker a 9 because there's not much else you could ask for in a couples vibrating sex toy.
Despite the fact that John James is quite the character, there is one thing he has in common with everyone else: he likes a high quality sex toy just as much as the next guy.
Noticing that there were no legitimate websites out there reviewing all the amazing synthetic vaginas on the market, John James set out to do something about it.
After all, it is painfully obvious that today's men really need to know more about their options.