Whose dick do we have to suck to get a high quality, hi-tech anal sex toy around here? We have been on a nonstop search for the most discrete and delightful way to tickle our tooshes, and now there's an app for that too.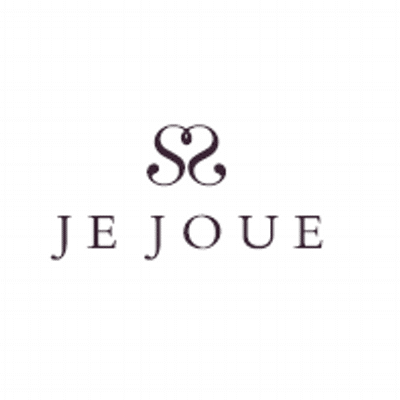 It's a good thing we paid our phone bills for this month. And although we are always uncertain as to what Boss Man will bring us next, the new-fangled fuck wands we get to review tend to leave us pleasantly surprised. This week was nothing different.
In comes Mr. Check Signer with a stack of embossed boxes that looked like the suitcase carried by 007. We knew instantly that our asses were in for some sort of exotic, otherworldly treat. Okay, so maybe it was the French name, Nuo by Je Joue, that made us think that. Either way, we ended up being right about one thing: this toy was something else.
What Is the Je Joue Nuo?
We aren't strangers to the butt plug scene by any means, but it's not every day we run across one that can be controlled with a smart phone.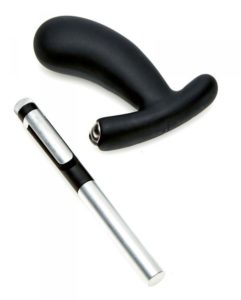 Hell, smart phones didn't even come out until the last decade. Before that, we had to adjust the vibe patterns on our butt plugs manually (up a hill, in the snow, with no shoes). The Nuo by Je Joue is a hi-tech version of Papaw's old butt buddy. And if that visual didn't completely gross you out, here's this: it can easily be used by anyone who knows how to download an app and swipe up or down. In other words, you may want to keep this little jewel locked up tight lest it fall into the wrong hands.
NUO by JE JOUE PROMOTIONAL VIDEO

CLICK HERE TO FIND THE BEST PRICE ON THE INTERNET
The Main Features the Je Joue Nuo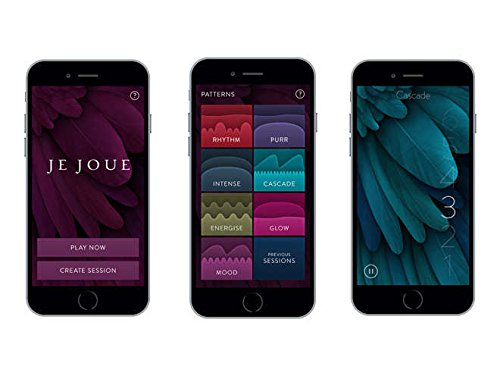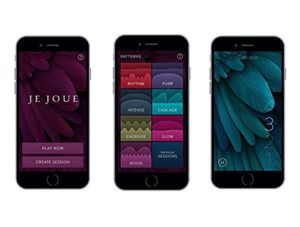 It's a good thing the Nuo comes with a backup plan in the form of a Bluetooth control pen. It's this discrete little battery-operated rod with tiny buttons, and it allows you to adjust the toy's 12 different power settings without using your phone. Yeah, we don't like the idea of curious kids finding the app while looking for games either, so maybe this thing is better suited for child-free fellas.
In any event, it measures 4 inches in length and 4.25 inches in circumference at its widest point – not bad for a butt plug with two relatively powerful motors inside. We prefer toys that are made from high grade silicone too, which is one of the first things we noticed about this thing when we took it out of the box. The smooth, seamless silicone casing had us rubbing it down like we owed it money. Half of us loved the way the toy curved to stimulate the p-spot, and the other half of us had no fucking clue what we were talking about. After all, what's a butt plug without a little curvature? A goddamn bore, that's what it is.
CLICK HERE FOR THE BEST PRICE ON THE INTERNET
What Comes in the Box?
After making way too many 007 references, we finally popped open the box to see what sexy mysteries were contained within.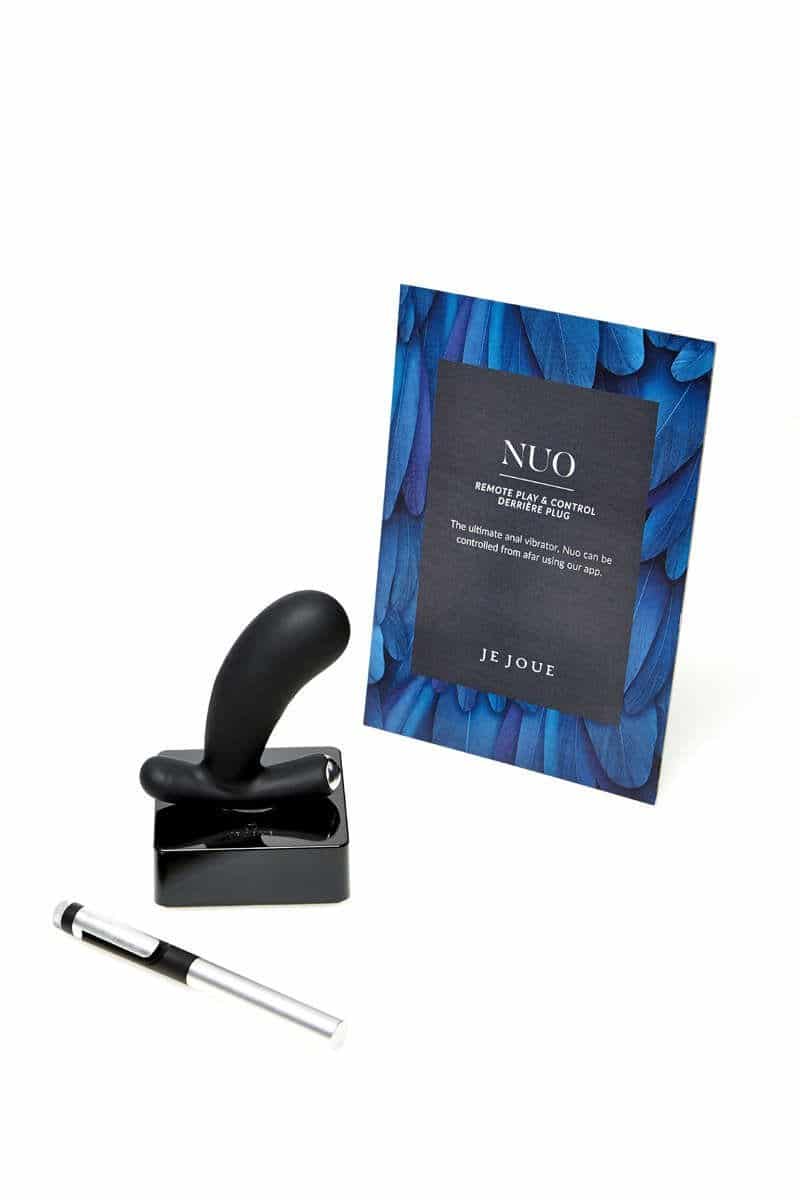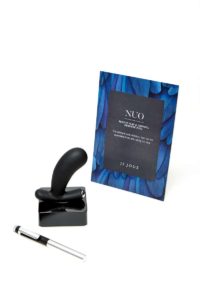 Much to our chagrin, we only found the essentials: the toy, an instruction manual, a charger, and the Bluetooth pen. There was a battery included as well, but we've gotten spoiled by the manufacturers who send out lube and toy cleaner samples. Maybe we just expect more from a company that charges nearly $200 for a accessory-free butt plug that does about the same thing as one of our kids' toys.
What It Feels Like
We will try to keep this short and sweet since the Nuo has numerous vibe functions which all offer different sensations: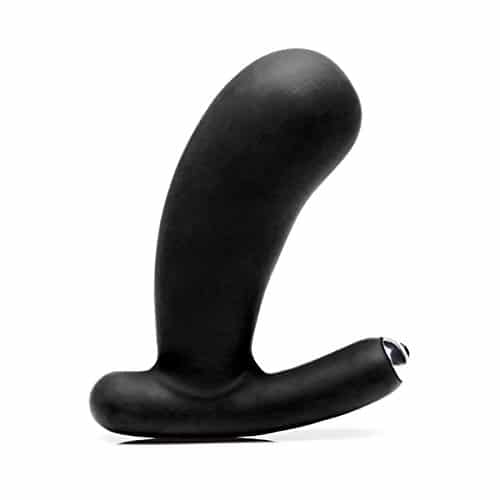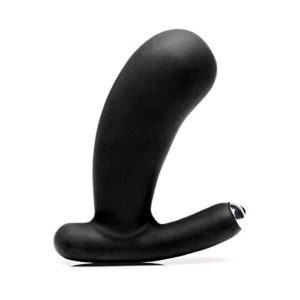 it felt like being ass raided by the National Guard on its highest setting, but then the lower settings gave our assholes chicken noodle soup and made it all better. We do not suggest this powerful monster to someone with an overly sensitive anus or for anyone who is concerned about desensitization. You're gonna feel it in there, and it's gonna catch your attention.
Our Cheers and Jeers
You already know how we get down. The Nuo isn't making it out of here without us tearing it to shreds first. To soften the blow, let's focus on the positives first:
PROS
Get It Wet – The entire toy is completely submersible, minus the Bluetooth remote of course. Just remember that your phone isn't waterproof, so don't dunk that.
Simple Man – Just swipe up or down to instantly control the settings from your phone. It gets a bit more complicated when using the Bluetooth remote though.
Long Distance Loving – The Nuo is designed to stimulate lovemaking from a distance, or as far as your Bluetooth connection will allow.
Safe is Sexy – Latex and phthalates are not used whatsoever, so we had to blame our ass rashes on something else (hard work).
Gentlemen, Start Your Engines – It takes about an hour to charge this sucker, but you get nearly four hours of blistering orgasms for your patience.
Wipe Me Down – It's so easy to clean this thing that we sometimes forgot whether we had done it yet or not, so we cleaned it twice.

CONS
Does Not Compute – We experienced some rather frustrating connectivity issues at the most inopportune times, and it usually happened with the Bluetooth remote.
Boxed In – The Nuo only works with iOS and only with a wi-fi or phone service data connection. Yikes.
Hidden in Plain Sight – The manufacturer gives no storage container whatsoever besides the original box, meaning you'll have to get creative about where you keep it.
Turn Down for What? – This powerful machine is loud and proud, so get out the ear plugs.
WHERE TO BUY JE JOUE NUO ONLINE:
LOVEHONEY.COM (BEST PRICE AND FASTEST DELIVERY)
CLICK THE BUTTON TO APPLY A 15% OFF SITE WIDE DISCOUNT CODE AT LOVEHONEY.COM
The Final Verdict
We are nowhere near giving the Nuo by Je Joue a 10 out of 10 rating, but we will offer up a solid 8 and call it a day. We hope that the manufacturer continually improves the toy alongside upcoming technological advancements; we've seen otherwise impressive products become obsolete because they didn't. In the meantime, we will keep our eyes, ears, and asses upon for new possibilities (and better butt plugs).
Despite the fact that John James is quite the character, there is one thing he has in common with everyone else: he likes a high quality sex toy just as much as the next guy.
Noticing that there were no legitimate websites out there reviewing all the amazing synthetic vaginas on the market, John James set out to do something about it.
After all, it is painfully obvious that today's men really need to know more about their options.