At this point, we have grown accustomed to getting our rocks off with the help of a sex toy.


In fact, some of us can't even get to the finish line without one. That may or may not be why Mr. Slave Driver keeps dropping them off on our desks, demanding our reviews and descriptions as though we have nothing better to do. And so what if we don't? That's none of his damn business.
Acting like the obedient little boys we are, we set out to try our luck with the new LELO Billy prostate massager. Since it has been featured in GQ, Cosmopolitan, and Refinery29, we figured it was worth a closer look (and so did our boss apparently). After all, Women's Health Magazine called it "the best thing in hi-tech intimacy," and as we understand it, they don't mess around.
What Is the LELO Billy?
This hi-tech intimacy tool is kind of neat, even if you've seen just about everything like we have. At first glance, we thought it looked like nothing more than a motorized love making toy that was suited best for the ladies. But upon closer inspection, we noticed it had the capability to please men in a way that a woman's vagina simply can't. The LELO Billy prostate massager, for example, is designed to glide gently inside the anus, delivering a pungent blast of orgasmic bliss straight to the male p-spot.
LELO Billy Promotional Video
CLICK HERE TO VISIT THE OFFICIAL LELO BILLY WEBSITE
The Main Features
The LELO Billy is supposed to be shaped perfectly for the male body – ergonomically designed to offer maximum gratification. We can't disagree. Its slender, curved body features a flared base for improved control, which we thought was awfully handy in the heat of passion. Considering this thing also has 6 distinct pleasure settings that are powered by a relatively durable motor and ran by a fully rechargeable battery, we weren't surprised to hear so many people say such good things about it. Also, the Billy "butt buddy" comes in either Deep Blue or Bordeaux (red), just in case coordination is an important factor to your fucking.
What Comes in the Box?
Opening the box is arguably our favorite part of the sex toy review process.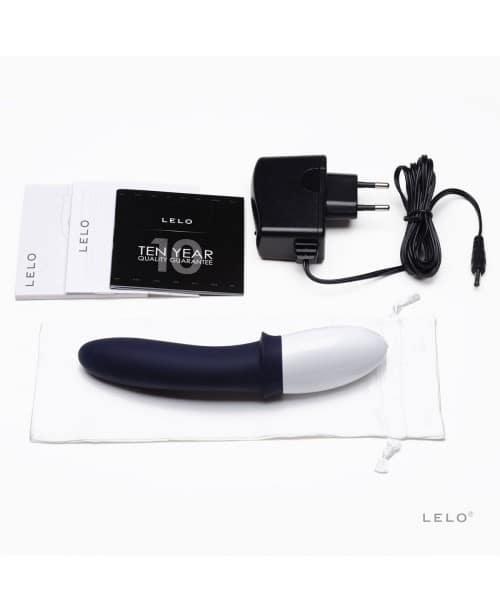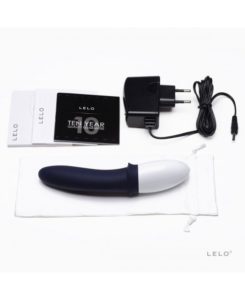 We know that judging a book by its cover is wrong, but we can't help but be whores for great packaging. The LELO brand is notorious for hooking it up, and although we didn't find any lube or toy cleaner, we did score the following goodies inside the box:
The LELO Billy prostate massager (of course)
A portable charger that pulsates to indicate the toy is getting power
A swanky satin storage pouch
The manufacturer's instruction manual (Be sure to keep it nearby, as there are about a dozen different settings we don't have the time to describe here. You can always download a PDF version if you lose yours, so calm down.)
A warranty registration card
Yes, the LELO Billy prostate massager comes with a manufacturer's warranty. So, if you or your ass are not completely satisfied then you may have a chance at recouping some of your cash. Unfortunately, we didn't buy ours, but that might be some shit you need to know.
What It Feels Like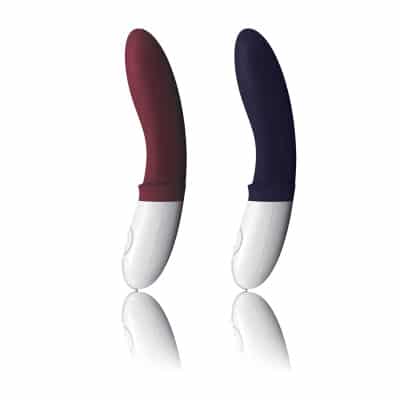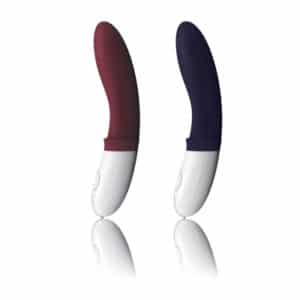 As a team of picky assholes, we appreciated the FDA approved silicone material that comprised the shaft of the LELO Billy. This made it very smooth and silky as it glided inside. The size is sufficient for men who are used to being pounded from the rear, but we probably wouldn't suggest this bad boy to newbies. The LELO Billy is designed to give the most pleasurable sensations possible, but that's only true if you know what to expect. Its powerful motor and somewhat complicated control interface make this toy mostly ideal for experienced dudes, or for men who are seeking some anal adventure. In other words: you're gonna feel full.
Our Cheers and Jeers
We don't like anything 100% of the time, not even ourselves. With that out of the way, we'd like to share with you our nit-picked discoveries about the high and mighty, hi-tech LELO Billy prostate massager. We'll start with the good stuff to soften the blow:
PROS
Be Loving 'Til the Sun Comes Up – The battery lasts for about 4 hours after just a single charge, so take your time and slow grind.
Plan B – It stays active for up to 90 days between uses, which makes it easy to be spontaneous in bed.
It's Sexy to Be Safe – No latex or phthalates were used in the making of this product, so if you can't sleep at night it's because of something else.
Power Up – Charging the toy is very easy, and there are even lights that indicate you've done it right.
Keeping Up with the Joneses – It's a posh piece that's gaining serious recognition, if that's your kind of thing.
Standby Stamina – In case you can't find an actual fat, vibrating cock to stick in your ass, the LELO Billy is big enough and powerful enough to accommodate.
Bells, Whistles, Tickles, and Tingles – The control interface features several different settings and vibe combinations that keep you busy for quite some time.

CONS
High Maintenance Bitch – You cannot let this thing set in direct sunlight to dry, nor can you use a metal scouring brush or boiled water to clean it. Maybe they should have included some toy cleaner then, huh?
Annoying Aquaphobia – We found out the hard way that the LELO Billy can't stand water or excessive moisture on its control interface or charging socket.
College Level Consummation – Unless you're prepared to read the dissertation that is the user's manual, operating this thing is like trying to figure out rocket science.

The Final Verdict
We aren't going to lie and say that we instantly fell in love with the LELO Billy prostate massager. While its packaging was somewhat attractive and the main components were all there, its overall effectiveness is only relevant to those who can stand its impressive length and girth. With that said, we rate it a solid 8 out of 10 and hope that the LELO brand comes out with a smaller, more manageable version in the near future.
Despite the fact that John James is quite the character, there is one thing he has in common with everyone else: he likes a high quality sex toy just as much as the next guy.
Noticing that there were no legitimate websites out there reviewing all the amazing synthetic vaginas on the market, John James set out to do something about it.
After all, it is painfully obvious that today's men really need to know more about their options.