At A Glance: Our Top 4 Picks Lubricants for Fleshlight Toys
IMAGE
PRODUCT

Our Top Pick

Our Top Pick

High-Tech Lube For Smooth Rapid-Fire
Condom-Safe
Provides a long-lasting glide

Water-based lubricant for long-lasting pleasure
Never sticky or tacky
Dermatologically tested

Perfect complement to your sexual activities
Made from the highest quality medical grade ingredients
Provides a silky smooth experience

Provides a tingling sensation on contact
Made from the highest quality medical grade ingredients
Provides a silky smooth experience
You've spent good money on that sex toy collection of yours.


That's why it makes no sense to skimp on the lube quality. Fleshlight toys are especially high quality, not to mention easy to maintain. However, using the wrong kind of lubrication on one of those things can be disastrous.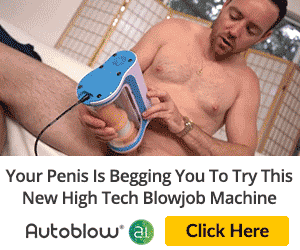 I mean, if lube doesn't really matter then why don't we all just use some Crisco and be done with it? The reason is because your choice of lube will affect the toy's integrity and the pleasure you derive from it. Plus, the smell of sex + Crisco is fucking nasty. Don't ask me how I know that.
Below we will explore the top # lubricants that work especially well with the materials used in most Fleshlight brand toys – that "SuperSkin" stuff. It's taken me a long time to compose this list and although it's nowhere near exhaustive, it will still give you a good place to start (and finish, if you know what I mean).
Wait, What in God's Name Is a Fleshlight?
Have you been using lube strictly for crotch-on-crotch play?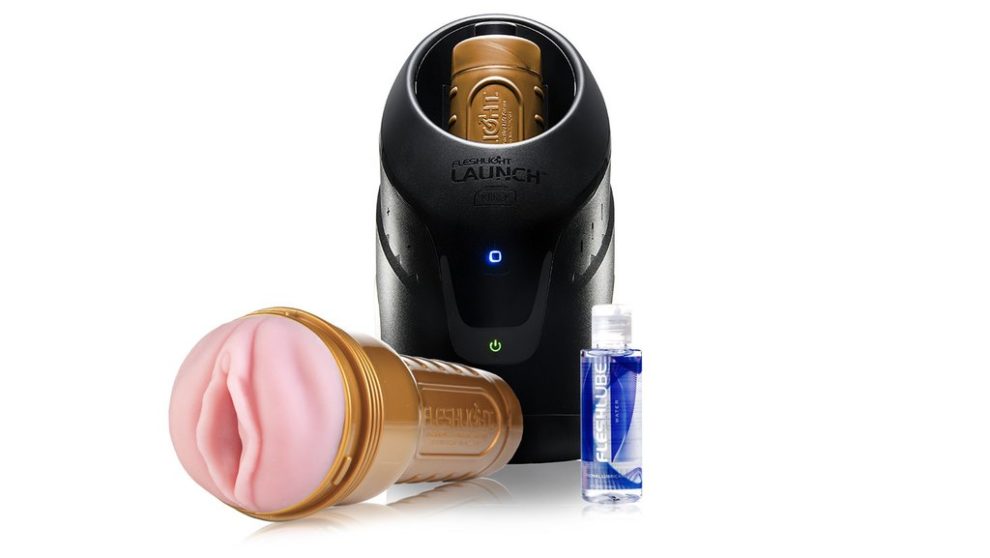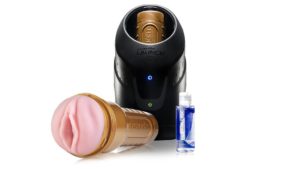 That's really sad, my friend. Fleshlight toys have been bringing joyful kink into households all over the globe for a few decades now. Where on Earth have you been?
Fleshlight brand products all feature this hyper-realistic material and exceptional ergonomics. Most of them are made to look like common household objects, but their internal sleeve lining is where they usually shine. With textures and orifices that mimic porn stars, monsters, and perverted imaginations, there's something for almost everyone in their inventory.
Here's the catch though: in order to enjoy a Fleshlight toy as intended, you'll need plenty of lubrication. Most of their toys come with a small sample packet included but that's definitely not enough for more than the first session (if that). You can attempt to ride your pony without proper gear, but I wouldn't suggest it.
Why Getting the Best Quality Lube For Your Fleshlight Matters
So, what exactly is this "proper gear" I keep talking about? Well, at least in this situation, it's the right kind lube for the toy you're about to use.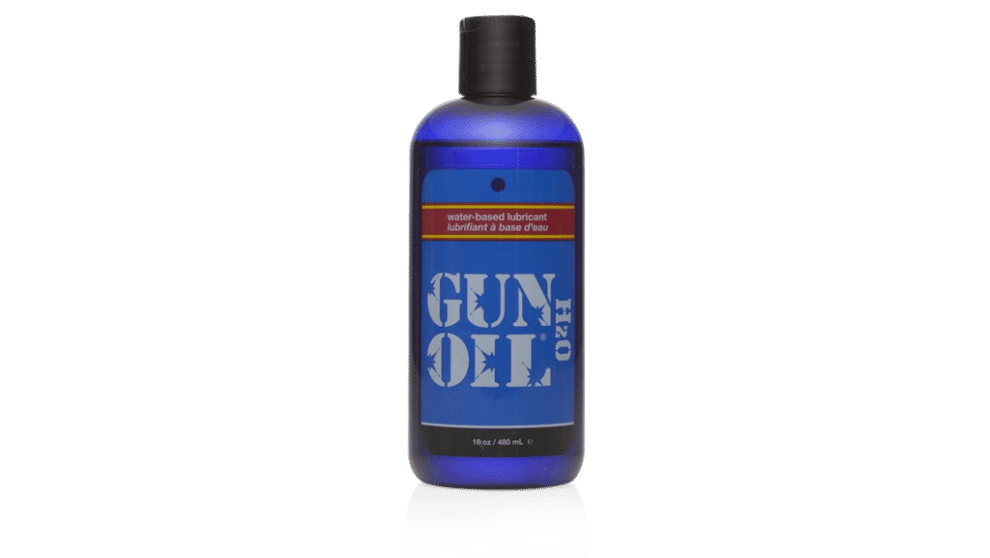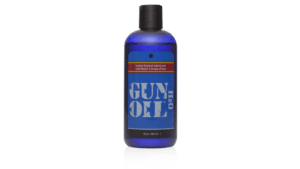 Why does that even matter? It's pretty simple.
You see, the wrong lube can destroy your precious toy by eating away at its delicate materials. It can also eat away at your sensitive skin, especially if you or your partner has allergies. While each lube category has its pros and cons, Fleshlight brand products tend to work best when they're used with water-based lubrication.
Water-based lubes are ideal for Fleshlight toys because of the brand's use of that unique SuperSkin material. Silicone and oil-based lubricants may feel quite nice under certain circumstances, but few things feel worse than wasting money. You won't be able to use those kinds of lubes with your toy for very long without ruining it, plus you'll end up having to throw everything away when you're done. Choosing the right lubrication is vital and now it's blatantly obvious.
5 Ways to Pick Out the Best Lube For Your Fleshlight Toy
Since you're already investing in the toy, why not also invest in the best lube for it and avoid a regretful trip to the trash can? Here's how you determine the winner among the myriad of contenders:
Make sure the ingredients in the lube are compatible with the patented Fleshlight material.

Look for good water-based lubricants just to err on the side of caution. Not only are they typically free of funny smells, odd colors, and funky tastes, but they're also skin-safe for most people.

Having to constantly reapply lube is annoying at best. Ensure it's silky-smooth and hangs around for a while (high viscosity).

Consider any skin sensitivities you or your partner may have before selecting a lube, water-based or otherwise. If someone has allergies, it's probably a good idea to stay away from the fancy stuff that has scents or flavors. Watch out for parabens, glycerin, propylene glycol, and phenoxyethanol if you know what's good for you.

Good lubes are never sticky and they wash off easily with a little soap and water (or, I suppose a dirty t-shirt, you sick fuck).
While the brand name of a product isn't always synonymous with its quality, don't be an idiot. Choose lubes that are made from a trusted source and buy them from reputable merchants. Don't blame me if you get a dusty bottle of "snake bite potion" because you can't take advice and choose to buy obscure products from an unknown seller.
The Top Notch Lubes for Fleshlight Toys
The fact of the matter is simple: you're about to use a high-end Fleshlight toy and you've got to have the right lube for the job. Whether you like it or not, this shopping trip has to happen. So, without further ado, let's get started talking about the lubes I've determined to be most compatible with your device.
Fleshlube Water
Made in the U.S. just like its namesake brand's inventory, this luxurious lube is made from medical-grade ingredients that produce a silky sensation designed specifically to enhance the quality of masturbation with Fleshlight toys. It's super easy to wipe off, non-sticky, and colorless. Plus, it doesn't contain parabens and is competitively priced (based on volume).
Shibari Premium
With no dyes or perfumes, Shibari Premium Personal Lubricant is an ideal water-based option for your Fleshlight fiascos. Not only is the lube itself super silky but it also contains gentle moisturizers to soften your skin. It's non-staining, compatible with most condoms, and 100% hypoallergenic. Furthermore, this stuff smells good and has basically no taste (just trust me on that one).
Astroglide (Liquid)
This lube is a spectacular one. Designed to mimic the body's natural fluids, Astroglide Liquid also helps relax muscles to make larger insertions less painful. It's also condom compatible, not to mention extra long-lasting, extra slippery, and extra easy to wash off. It contains no petroleum but it does have small amounts of glycerin and propylene glycol that may stain some fabrics. Perks to those obvious no-no's: the product has a 2-year shelf-life, is one of the least expensive lubes on this list and was tested by the FDA.
Passion Natural Lube
Contained within a conveniently spill-proof bottle, this pumped-up lubrication is perfect for people with sensitive skin. It has no parabens, glycerin, or petrochemicals, plus it's non-staining and compatible with all materials (including SuperSkin). Passion brand lube requires soap and water to wash off, but it's inexpensive by comparison and creates a super slick surface that reduces discomfort and allows the user to experience all that a Fleshlight toy has to offer.
FUN FACT: This stuff is available in 55-gallon drums (and travel size if you're not a weirdo).
Lulu Lube
Fun to say and fun to use, Lulu Lube is a natural, water-based personal lubricant that's safe for all skin types, toys, and materials. Mid-range in price but in the upper echelon of quality, this stuff is smooth to the touch, clear to the eye, and tasteless to the tongue while being free of parabens and glycerin. Lulu comes in a pump bottle just like Passion does, but it has two things Passion does not: an intriguingly discreet label and all organic ingredients. NOTE: This product has not been tested with condoms.
ID Glide Natural Feel
This high-end stuff is actually doctor-recommended, especially for individuals engaging in anal sex. Here's the kicker: it can be instantly reactivated with a little spit (or water), plus it already lasts a super long time. It's awesome for people with sensitive skin, it's compatible with condoms, Fleshlight toys, and latex. Approved by the FDA, ID Glide Natural Feel water-based lube is easy to clean off, non-sticky, and ultra-slick.
Gun Oil H2O
With four skin-supporting extracts and no parabens or glycerin, Gun Oil H20 is one of the highest quality, Fleshlight-friendly lubes on the market. It contains ginseng, guarana, aloe vera, and oats (believe it or not) to generate a silky-smooth surface that repairs and protects against irritation while promoting better blood flow. This all-inclusive lube is safe for Fleshlight toys, good for sensitive skin types, and long-lasting enough to overlook the fact that it breaks down condoms quickly and stains certain fabrics.
LubeLife
This one contains zero waxes, silicones, or oils, making it one of the least tacky lubes on my list. LubeLife is another good option for someone with uber-sensitive skin, only it's safe to use with Fleshlights as well as condoms. It doesn't stain fabrics, lasts quite a while, and washes off easily, and having been manufactured under USFDA guidelines, it's not only high-quality but also high priced. Oh, and it comes in a non-aerosol spray bottle (which is oddly convenient).
These water-based lubes mentioned are formulated to give you the best sexual experience possible. They are not, however, perfect. Their relative pros and cons, albeit minor, should still be of primary concern to anyone using a sex toy, especially from the Fleshlight lineup. Try to find something that combines the properties you like, but don't be afraid to experiment with different lubes.
The 8 products I listed are compatible with a toy that has the same mission as they do: to give you an outstanding orgasm without all the mess or hassle. Whether you like pumps, spray bottles, or open-mouth canisters is not the issue here. It's all about the lube's quality and its quantity-to-cost ratio. Stay frugal, my friend.
The Verdict
Whoever came up with the idea of using household products and bodily fluids as lube deserves to be publicly tortured.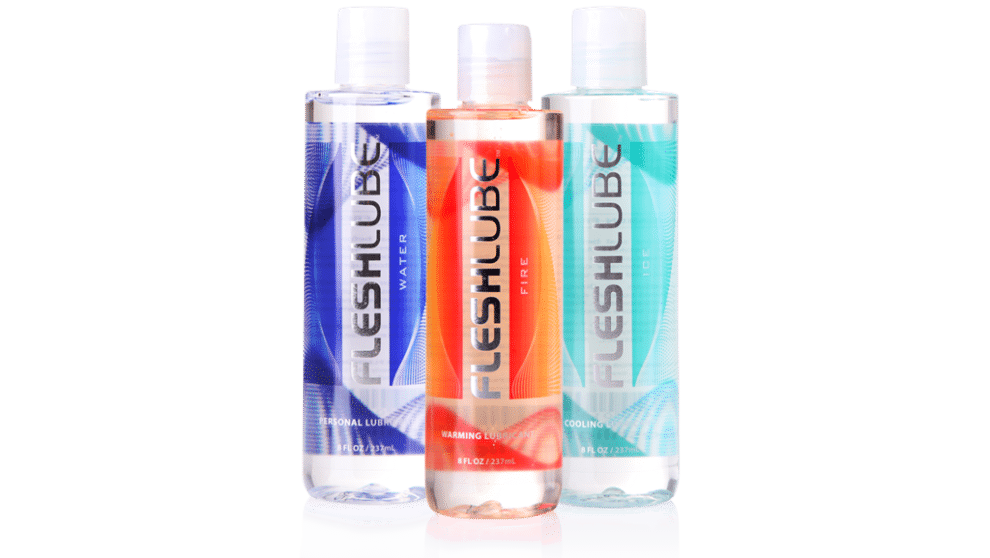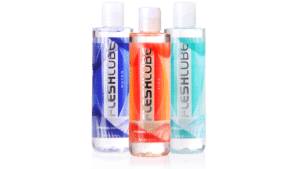 He/She must have had more fun with Crisco than I ever could have, and that's saying a lot. Save your butter for the cupcakes, keep your baby oil for the children, and stop inventing ways to get around spending a few bucks on a bottle of lube. You can't be a pervert and a cheap ass; it doesn't work like that.
Furthermore, if you're going to own a Fleshlight toy (which just so happens to be a collectible, by the way), then you better come with your A-game. There are people in this world who would kill for a high-end masturbator like that (literally), and here you are with one on your lap. I pity the fool who isn't using the right kind of lube in that situation.
Despite the fact that John James is quite the character, there is one thing he has in common with everyone else: he likes a high quality sex toy just as much as the next guy.
Noticing that there were no legitimate websites out there reviewing all the amazing synthetic vaginas on the market, John James set out to do something about it.
After all, it is painfully obvious that today's men really need to know more about their options.