Caging your cock is not for the weak at heart. This popular male chastity practice is, however, rather hot when you do it right. Having a well-made cock cage is very important as well, or else those cringe-worthy thoughts born in your skepticism might end up having some baring. Still, the last time we checked there wasn't a cock cage class given anywhere, which means most dudes shop for theirs blindly.
How in the hell is anyone going to know what to buy if nobody has the balls to break it down? At this rate, we will have a bunch of locked up cocks on our hands with no hope of them ever being set free. Since we don't want to see anybody get the shaft (no pun intended), we figured a quick cock cage buying guide might prevent someone from hating on these awesome toys before they'd truly been given a shot.
What Is a Male Chastity Device (a.ka. Cock Cage)?
Known officially as a penis chastity device, a cock cage is a lockable crate-like contraption that holds the dick at a downward angle. This prevents the penis from becoming fully erect and is often uncomfortable for the man wearing it, especially if he starts to become aroused. Why would anyone in their right mind want to do that, you ask? Because it makes BDSM play a fucking blast, that's why.
How Are The Cock Cages Used?
The typical cock controller is used for several interestingly kinky reasons. As the dominant partner, forcing your sub to wear one of these restrictive devices only strengthens your control and ownership of the penis.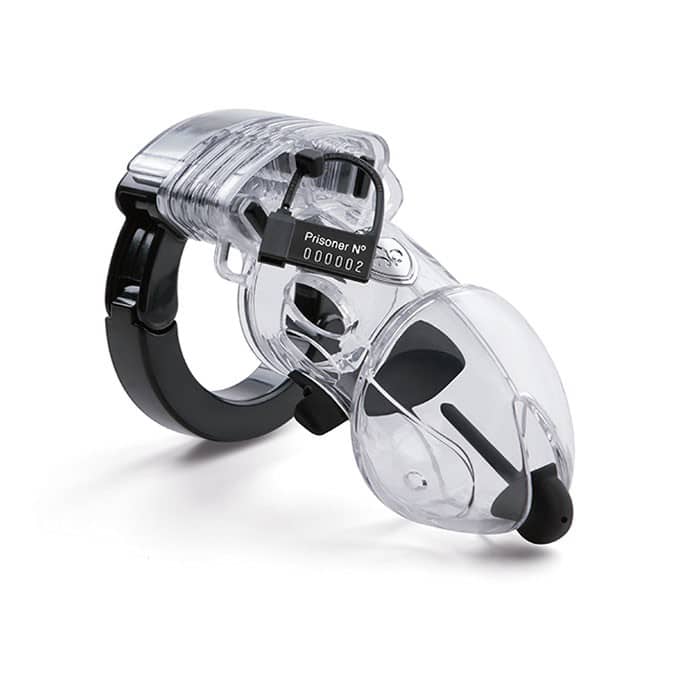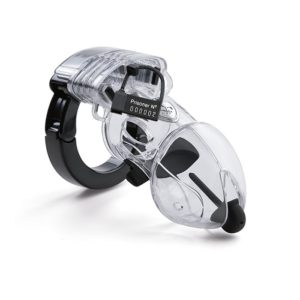 Use it for orgasm denial, or keep it locked until the sub earns permission to masturbate, participate, or least of all ejaculate. The possibilities are virtually endless with these things.
Furthermore, orgasm control can be super sexy, especially when both parties are on board, and even if neither party has any experience with a cock cage. Well-made devices can be worn for long periods of time and can even double as a preventative measure for infidelity, not to mention serve nicely as a long-distance play thing. The typical user of a cock cage is, well, just about anybody. Insightful manufacturers have developed models that fit discretely under loose-fitting clothes, so nobody needs to know.
Tips for Finding The Best Male Chastity Device On The Market

These devices are made in all shapes and sizes, from a variety of manufacturers, and have been in use since the early 1800s.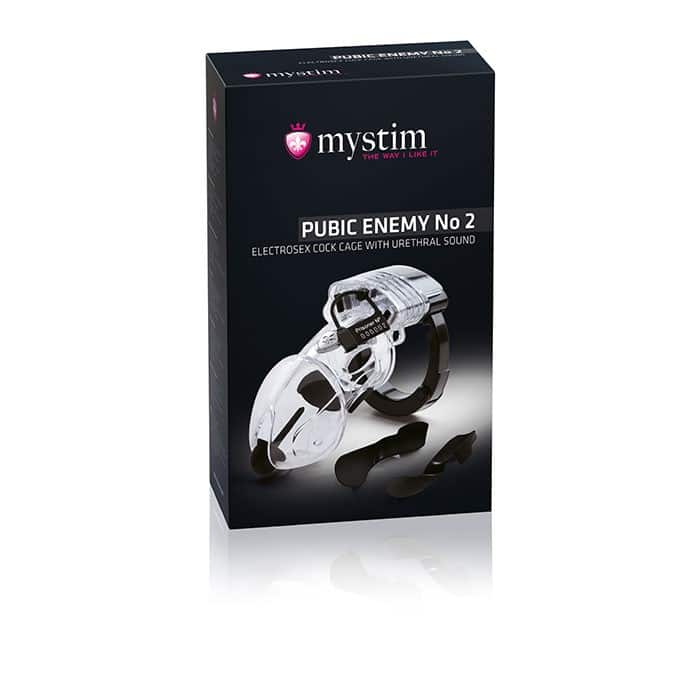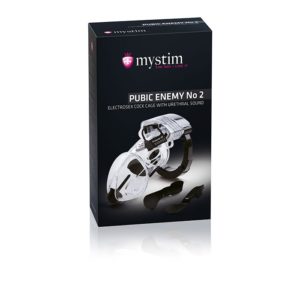 However, good ones all have the same basic components. The shaft of the penis should fit snugly into the device, there should be a hole for urination and some well-placed perforation for proper air-flow, and clean-up should be possible, if not easy, even if you don't have a degree in engineering.
Unfortunately, it seems like even the bunk manufacturers of the world have figured out a way to provide all that shit we mentioned above yet still sell us busted ass cock cages. It's no fun when you can escape the cage easily, and it's terrifying when the damn thing won't come unlocked. Yes, it should be somewhat uncomfortable; that's the point. However, it shouldn't feel like your dick is being ripped off and it damn sure shouldn't cause injury.
Those requests, we thought, were rather basic. But, by the looks of the cheap cock cages being peddled to the average unsuspecting customer, it's obviously still necessary to spell shit out, dig deeper, and be a snob about your cock cage purchase. After all, we're dealing with a very delicate matter here.
The Top 5 Cock Cage Considerations
Yes, taking your cock cage purchase seriously is important. No, we won't make fun of you for taking notes. Get out a pen and paper and be sure to jot down these top 5 cock cage considerations before you spend a single cent on punishing your penis:
Does It Have All the Necessary Parts?
The majority of today's best cock cages have a ring which sits around a base of the penis and a tube which houses the shaft. Most models featuring these two parts are held together using a durable pin or a hinge. More complex models are available (and ideal for experienced users), but simple models are a terrific choice for everyone (especially if you use it often).
What Do You Mean "Long-Term Wear?"
A good cage will offer the wearer a little bit of physical freedom, at least in terms of urination. It should have a hole in the tip that facilitates relief. Moreover, a good cock controller will feature numerous little holes along the tube housing the shaft. This allows for some breathing, it decreases the amount of chaffing experienced by the wearer, and it prevents the entire area from smelling like old cheese.
What If I Have a Micro-Penis or a Horse Cock?
Worried that your unaverage penis won't fit into a cock cage? Go for one that is made specifically for men of your unorthodox girth. Some cages are even adjustable, while others come in varying sizes that must be purchased separately. We suggest knowing your dick length before clicking "Buy Now."
How Are Those Locks Though?
The charm of a good cock cage is the lock and key mechanism, or how well they work in tandem anyway. Locked cages should secure the scrotum and prevent the testicles from being released without permission being granted from the dominant party. With the said, the locks and keys need to be well-made and composed of graphite or steel to prevent unwelcome snagging and bondage.
What Kind of Alien Material Is This?
Don't get so carried away with the bells and whistles that you forget about one of the most important factors of all: the material with which the cock cage is made. Most are manufactured using a strong polycarbonate, but there are some good ones made from silicone and stainless steel. It all depends on your intended uses and your skin's sensitivity level.
Despite the fact that John James is quite the character, there is one thing he has in common with everyone else: he likes a high quality sex toy just as much as the next guy.
Noticing that there were no legitimate websites out there reviewing all the amazing synthetic vaginas on the market, John James set out to do something about it.
After all, it is painfully obvious that today's men really need to know more about their options.